We're doing Moana family costumes (and a trunk or treat!) this year and this easy kakamora costume is what Hubs is wearing. Keep reading for a quick overview of my Te Fiti costume too in case you need to make one.

Y'all, I get a little sniffly thinking that this could be our last year doing a family costume. I feel like I eked another year out only because Moana was such a hit with both kids. Otherwise, we'd have a Ninjago character and Hello Kitty with Hubs and me in jeans and t-shirts. That's what next year will probably look like. I'll try to make sure our t-shirts are orange…or not.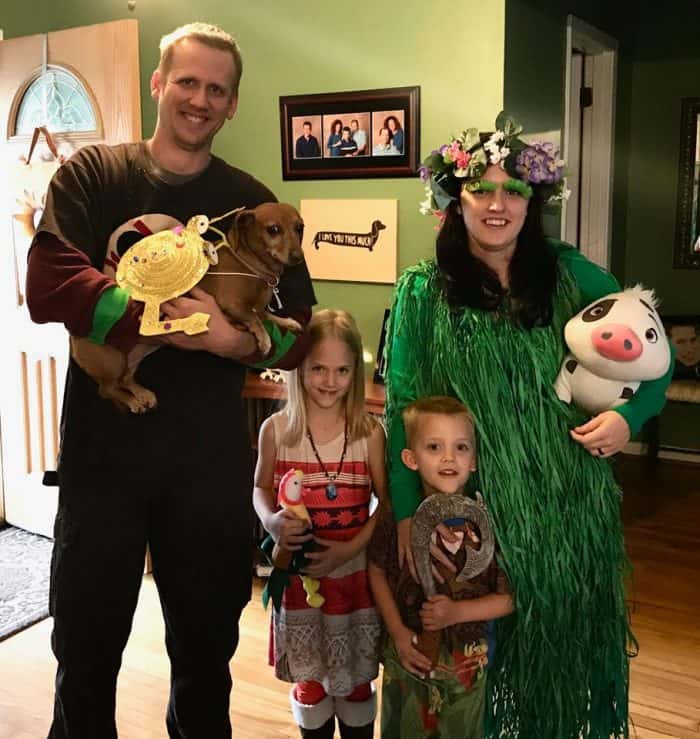 Our Toy Story family costume theme was probably my favorite

But Frozen (and Hub's comfy DIY Kristoff Costume) was a close second.
This year's costumes were really simple to do, especially for the kids. The hardest part was keeping them warm but we managed with a few layers.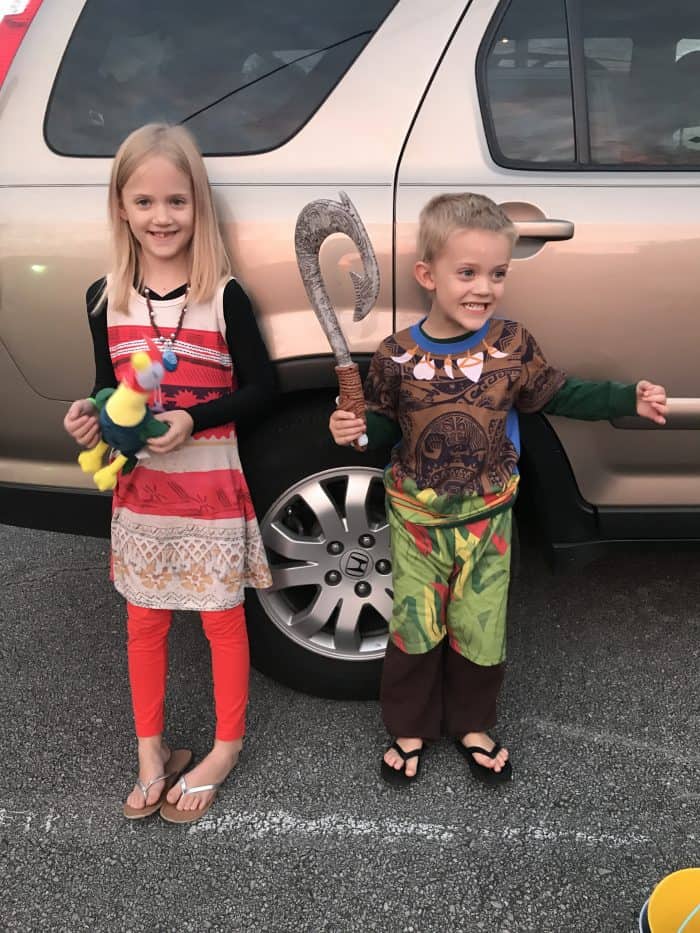 ReliBeauty Little Girls Digital Print Princess Moana Dress, Red, 6-6X
MOANA NECKLACE
Disney Moana Stuffed Animal ~ Hei Hei
Gus got both the PJs and the hook for his birthday this year so that worked out nicely. Double duty!
Maui Little Boys Pajamas Pjs Sleepwear For Kids Clothes Moana Shorts Sets Age Size (6 (5-6Years),Shorts Sleeves)
Pretend Play Moana Maui Fish Hook Lights up&Music,Moana Toys for Boys Toy Activity Roleplay Sets
For my Tefiti and Hub's Kakamora, we decided to do a couple of Moana costume DIYs to keep from spending big bucks on cosplay quality outfits. For Hubs' DIY Kakamora costume, I used the tutorial in the video below.
Kakamora Costume DIY
I just loved the simplicity of this Moana costume DIY because the only way to get Hubs to go for Moana family costumes was to make his comfortable and low-key. This DIY Kakamora costume fit the bill!
For his dart gun accessory, I simply painted a cardboard wrapping paper tube to resemble bamboo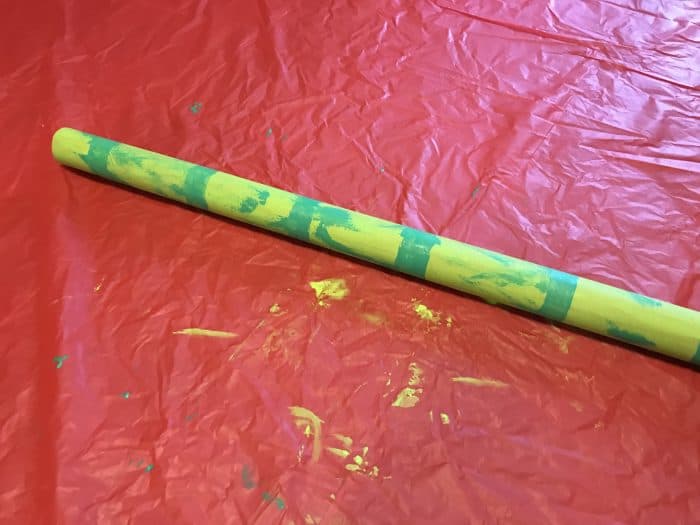 Then cut strips of the red plastic tablecloth I was using to cover my workspace to hot glue into one end.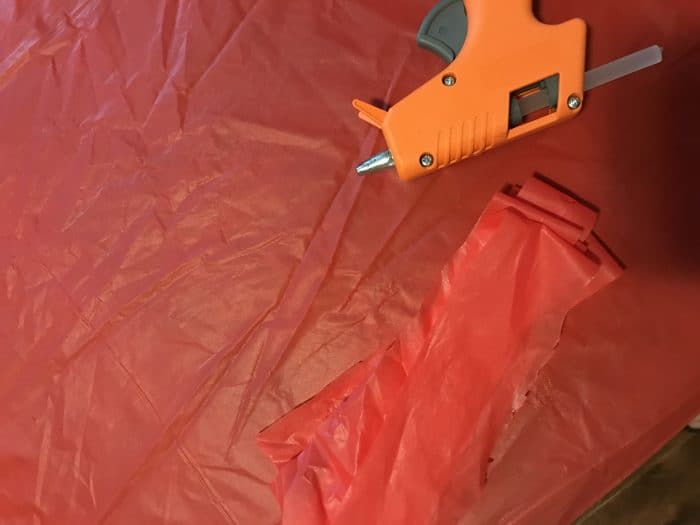 So fierce. Happy Halloween!
Te Fiti Costume
I probably should have done another, separate Moana DIY costume tutorial for my Te Fiti costume, but I'll give a simple run-down here in case you'd like to make one to go with your kakamora. All credit goes to my cousin's fiance who can up with the idea and even wore the costume to Sweet T's birthday party, face paint and all!
You will need:
2 grass table skirts (look in the luau section of the party store)
Decorative cotton fish net (look in the beach, luau, or pirate party supplies)
Lots of safety pins
A long-sleeved green shirt
Green leggings or sweatpants (I wore green capri jeans as part of my Te Fiti costume since I already had a pair)
Flower garland from the floral department
Green eyelashes and facepaint (optional)
Mehron Makeup Fantasy F/X Water Based Face & Body Paint (1 oz) (GREEN)
AnHua® New Sexy Fun Ladies Styles Handmade Reusable Long Thick Fancy Party Feather False Eyelashes Makeup Eye Lashes (Green)
Wearing your green shirt and pants, start pinning the first tablecloth by pinning the center at your shoulder. You're going to wind it around arbitrarily, pinning in various places (more my it was under my arms and the hips).
Do the same with the second tablecloth starting at the opposite shoulder and filling in any gaps.
For a flower crown, trim a flower garland that is designed to go on a mantlepiece or window to fit your head and secure with wire.
For hair, you can wear an actual green wig or dye a cotton decorative fishnet and pin it to your flower crown. The nice thing about this option is that you'll likely have some leftover net to add to the body of your costume to help fill in gaps.
I wore flip-flops and skipped the face paint but carried a stuffed Pua pig similar to this one just to be a little extra.
Disney Pua Plush – Disney Moana – Small – 9 ½ Inch
I hope these Moana costume DIYs inspire you to make your own and save!