Like any number of activities that just weren't a thing until the advent of Pinterest, leprechaun trap ideas have taken off in recent years. What is a leprechaun trap? The idea is to catch a leprechaun by luring him with gold (or maybe Lucky Charms) into your trap.
Since leprechauns are notoriously crafty, you might not be successful in trapping one this St. Patrick's Day, but he'll often leave evidence of his visit behind. A leprechaun trap can be made from anything from a shoebox to a donut. Learn how to make a leprechaun trap with these 15 ideas to get you started.
Leprechaun Trap Ideas
How to Make a Leprechaun Trap
Whether your kids need to figure out how to make a leprechaun trap for a school STEM project or you're looking for leprechaun trap ideas to surprise your kids with at home, one of these leprechaun trap ideas will fit the bill.
1. Shoebox Leprechaun Trap – A leprechaun trap at its most basic usually starts with a shoebox. This one is simple enough for kids to create on their own with minimal assistance.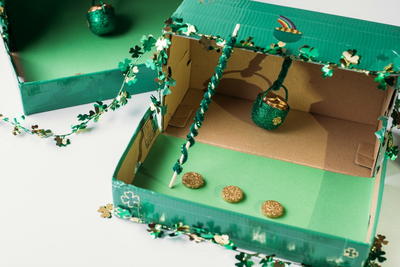 2. Strawberry Basket Leprechaun Trap – All you need are a few basic supplies you probably already have on hand to make this leprechaun trap.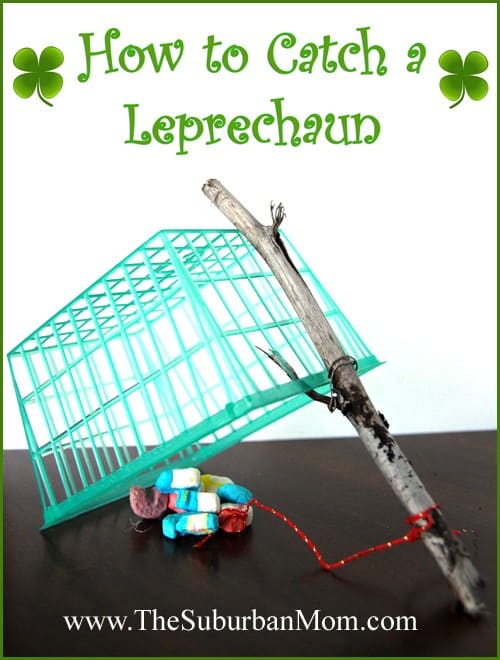 3. Bug Catcher Leprechaun Trap – I love this idea that is simple to assemble from ready-made items and incorporates a tool that kids can use again in the summer.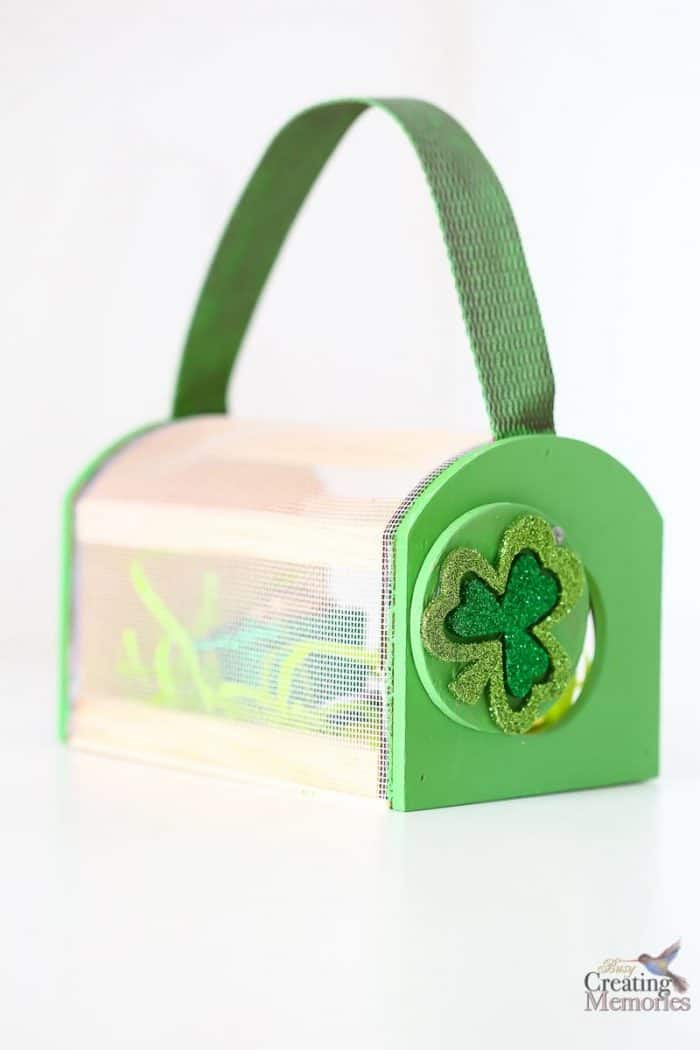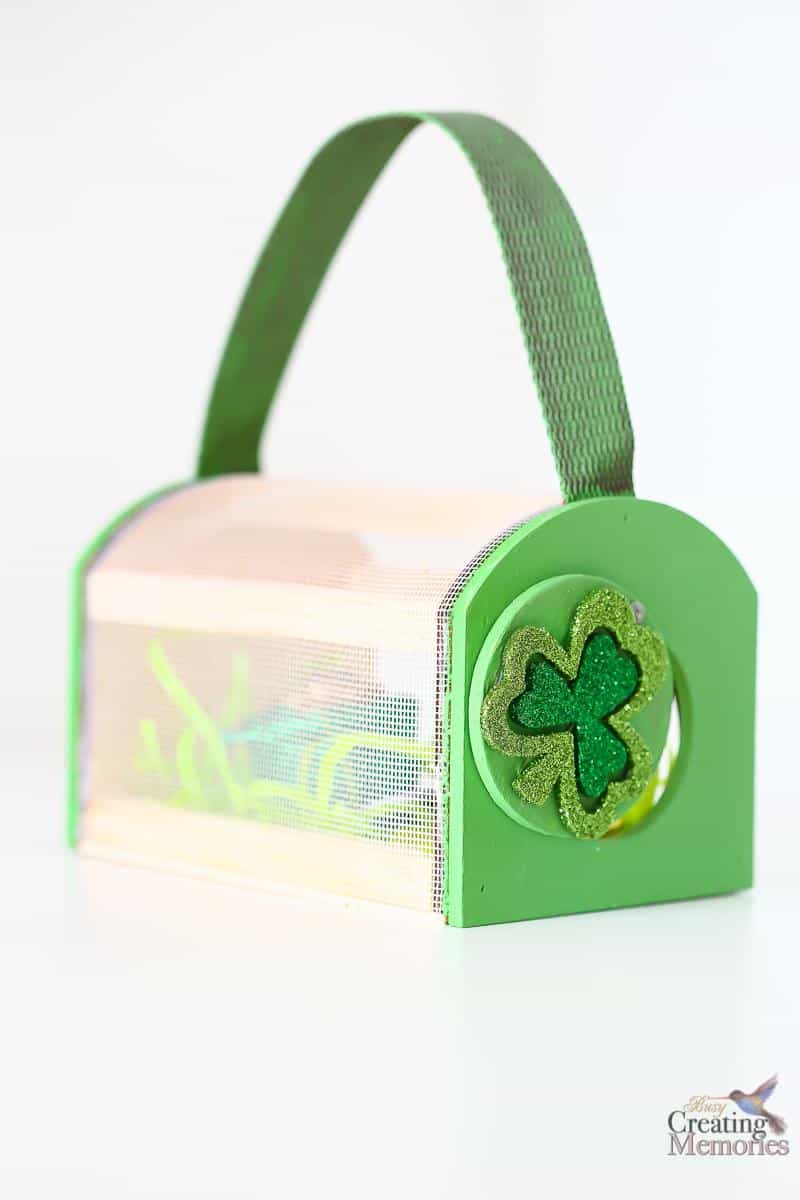 4. Wipe Container Leprechaun Trap – This is a cute upcycle that makes use of something that would normally be thrown away.
5. Doughnut Leprechaun Trap – Even if you don't catch a leprechaun this St. Patrick's Day, you'll have a tasty treat to enjoy no matter what with this edible leprechaun trap.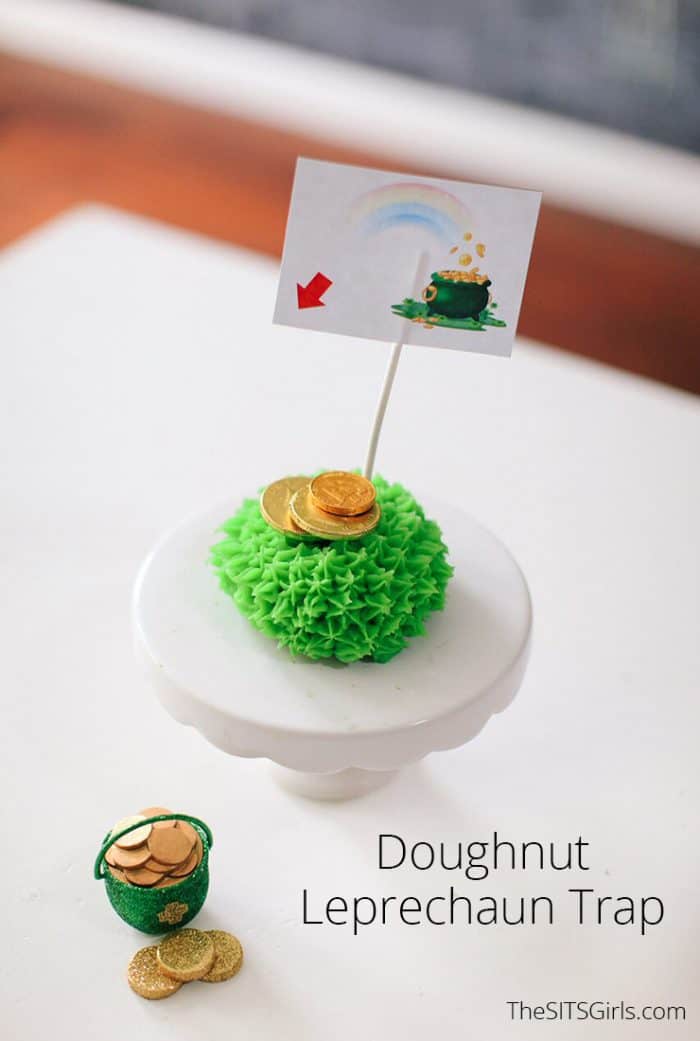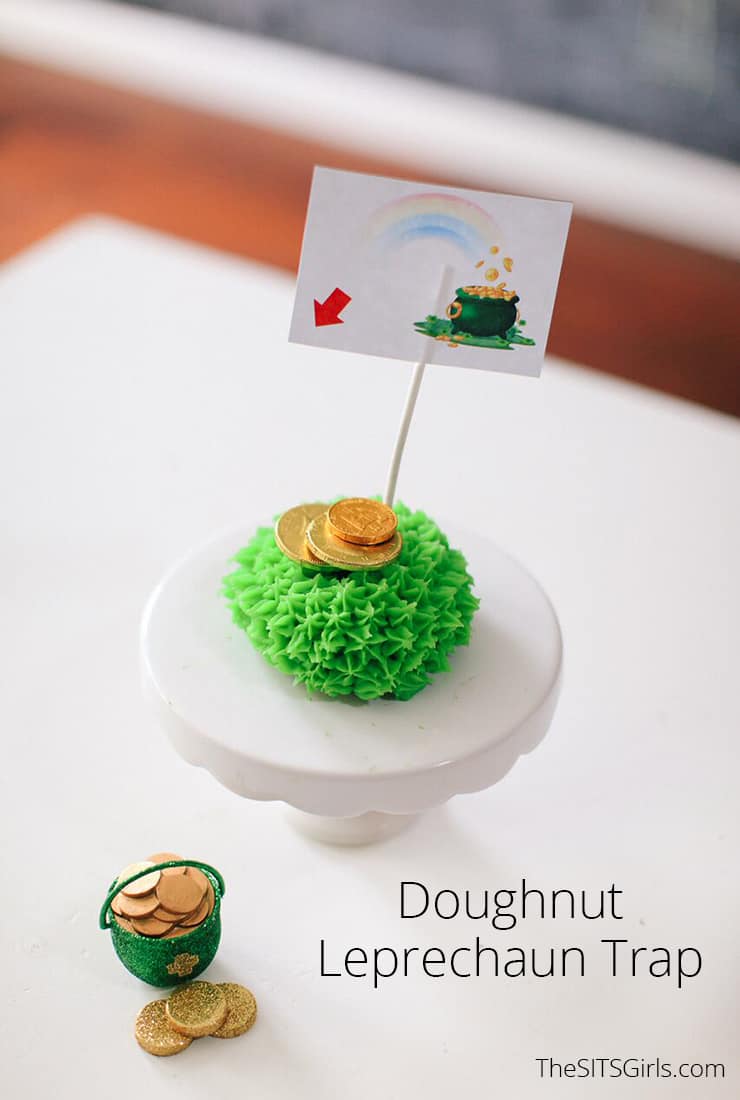 6. Slime Leprechaun Trap – Leprechauns won't be able to resist this shiny gold slime and they just might get stuck in it!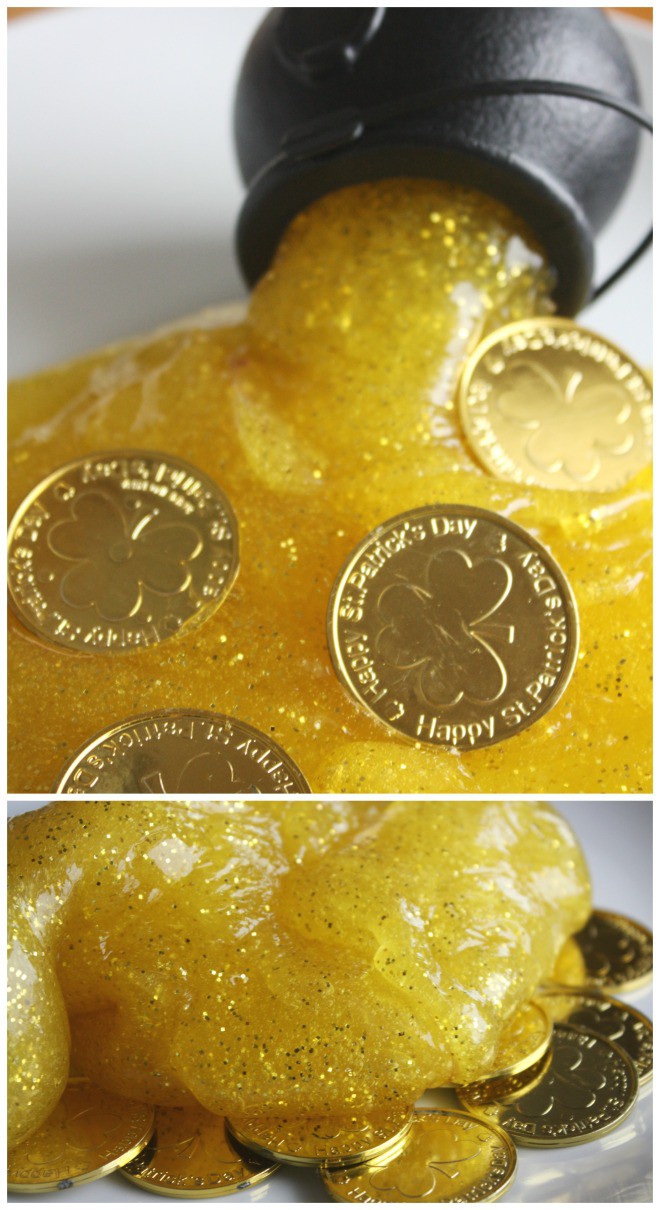 7. Popsicle Stick Leprechaun Trap – This simple trap is easy enough for kids to make on their own.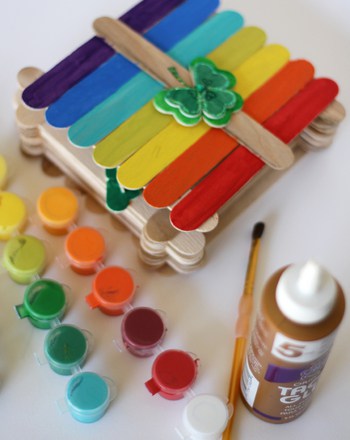 8. Coffee Can Leprechaun Trap – Yay for upcycling and kids engineering their own trap!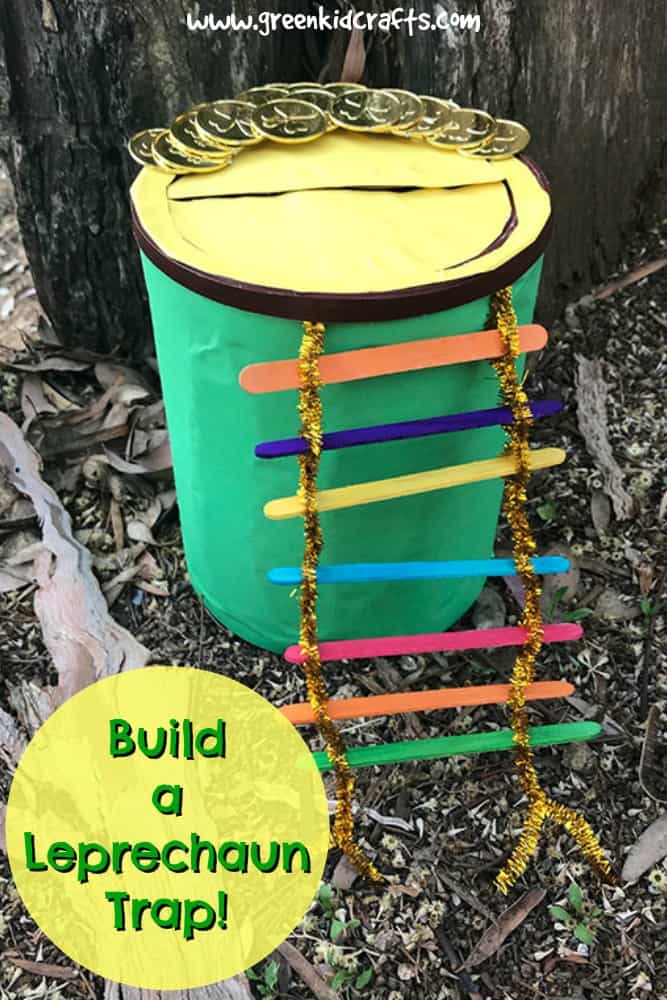 9. Cereal Box Leprechaun Trap – Wouldn't it be best to bait this with Lucky Charms though? 😉
10. Oatmeal Leprechaun Trap – This tutorial calls for a coffee can, but I'm thinking an empty oatmeal container would work just as well or bettter
11. Lego Leprechaun Trap – This trap is pretty intense, but to be fair, it uses things found around the house!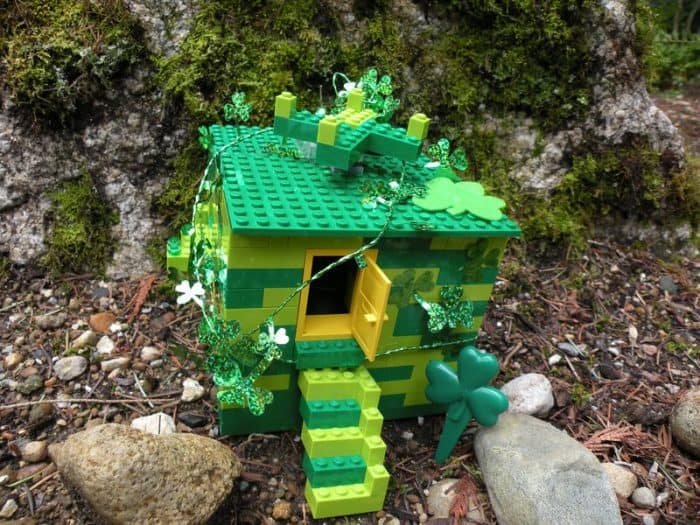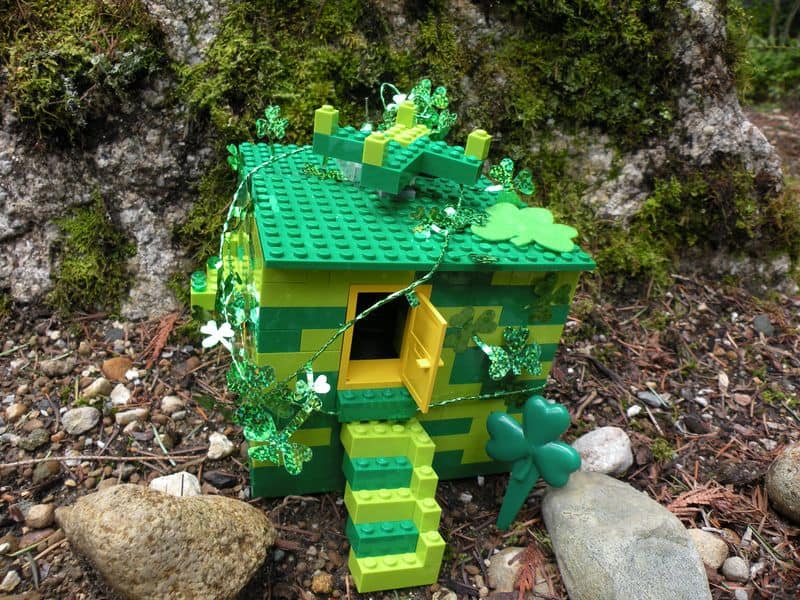 12. Leprechaun Trap with a Straw Ladder – I love the use of decorative straws for the ladder of this leprechaun trap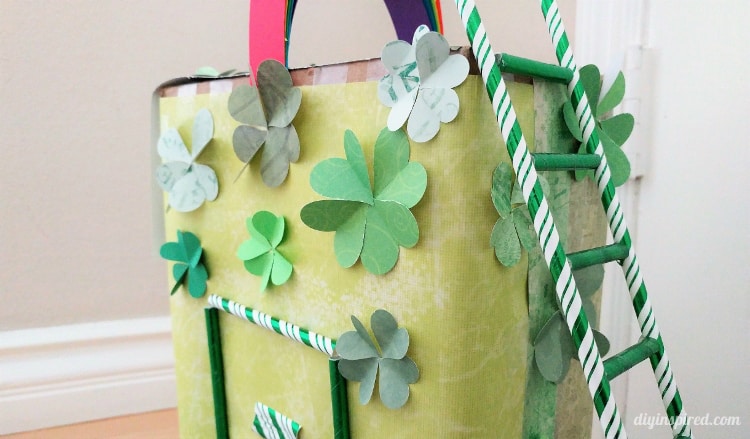 13. Leprechaun Resort Trap – Lure a busy leprechaun not so much with the promise of gold, but with the chance to relax. He'll need the R&R so badly, he might not mind staying even once he realizes it's a trap.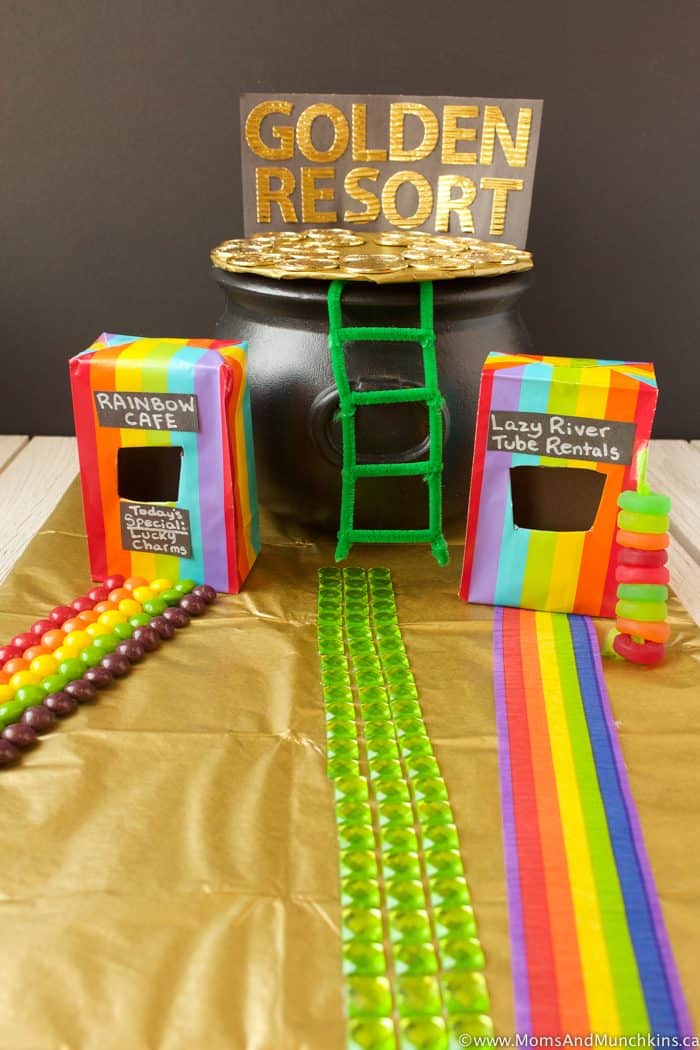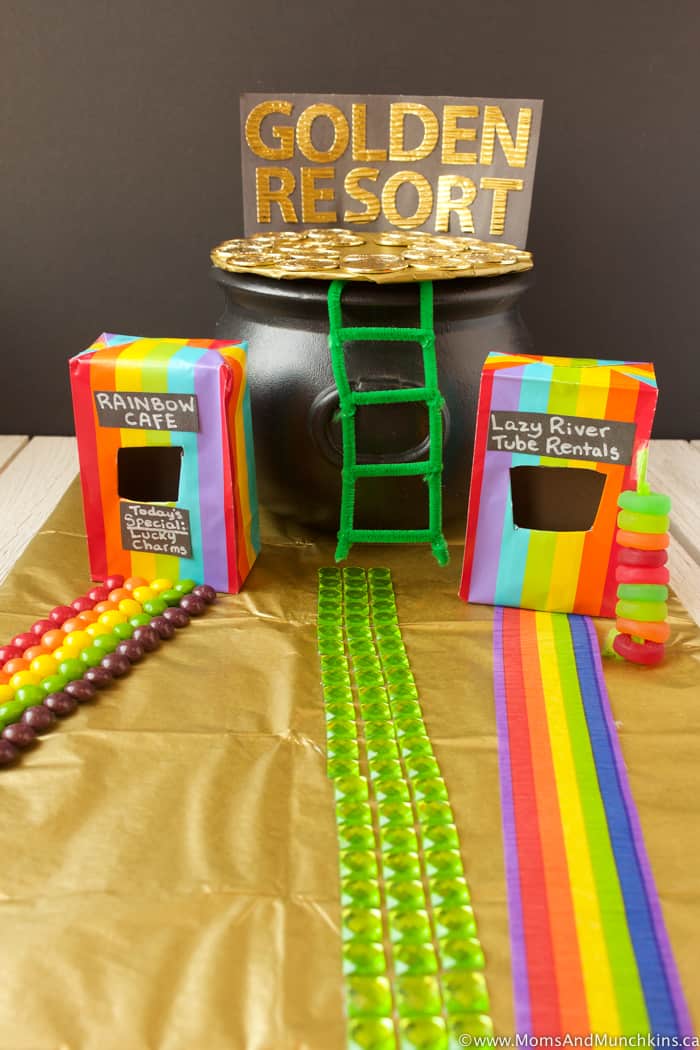 14. Rainbow Leprechaun Trap – The supplies for this trap don't get much simpler. You can even use an empty toilet paper roll for a similar trap that is smaller in size.
15. Laundry Basket Leprechaun Trap – If you're wondering how to make a leprechaun trap for your home instead of something that needs to be taken to school, this laundry basket trap will do the trick!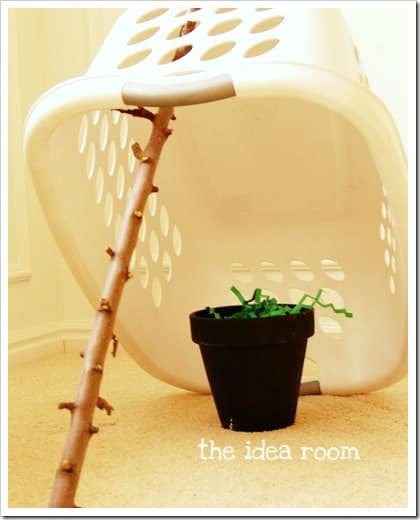 Leprechaun Mischief
While you may not actually catch a leprechaun this St. Patrick's Day, he might leave a little mischief behind as evidence of his visit. Some examples of what to expect are:
Gold or Green footprints left around the trap
Glitter in random places
Green crepe paper streamers crisscrossing the door attempting to trap you in revenge!
Taking all the bait from your trap
Leaving a mini-note gloating about taking your bait
Taking a potty break in your bathroom. Leprechaun pee is green, FYI
Whether you're celebrating St. Patrick's Day at home, school, or both, now you know how to make a leprechaun trap! Best of luck catching one of the little guys.
Other St. Patrick's Day Activities