Below are 11 things to do in Gulf Shores that I bet you didn't already know about. If you can tear your eyes away from the beautiful beach to experience them, you won't be disappointed.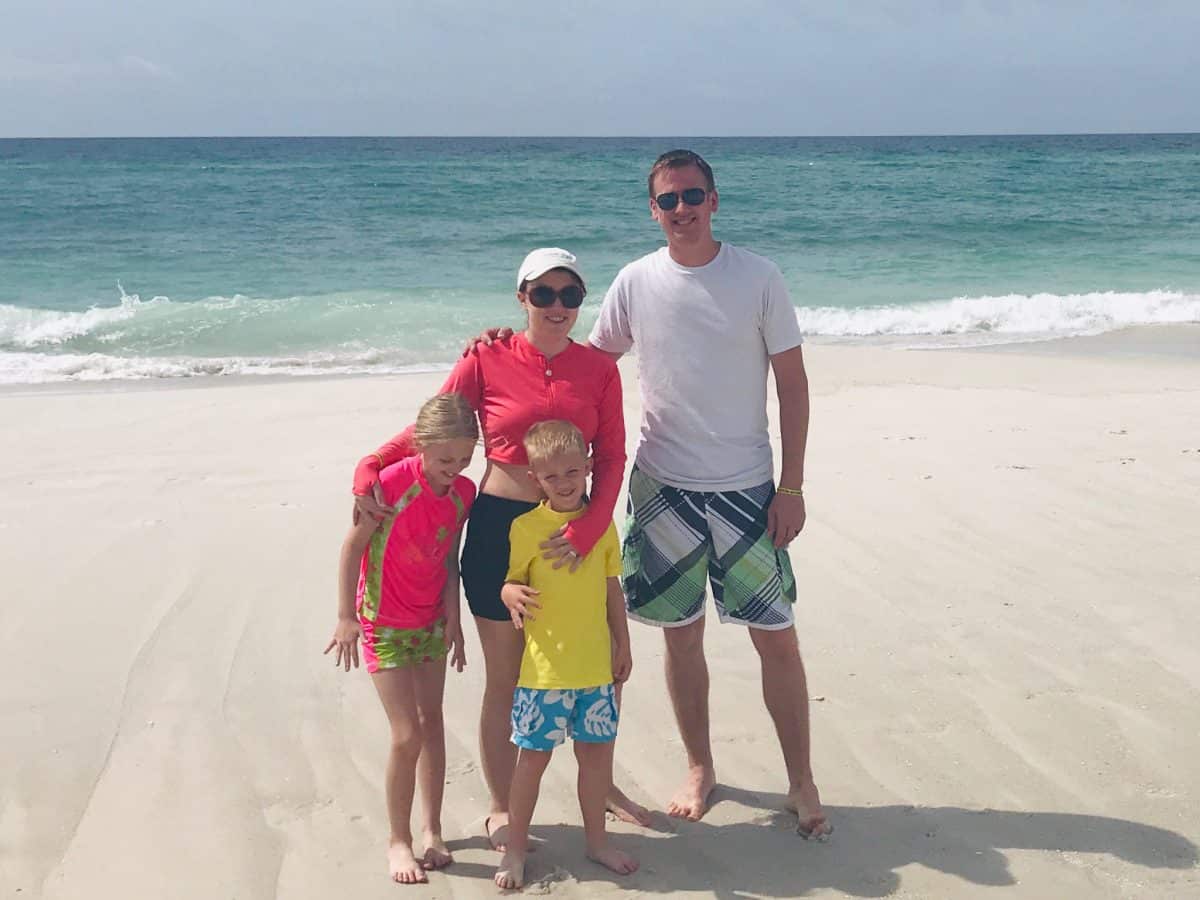 Gulf Shores is one of our family's favorite beach vacation spots. We've been at least six times and haven't even scratched the surface of all the things to do in Gulf Shores and Orange Beach.
I blame this on the beautiful white sands of the Gulf Coast that beckon us to never leave.
While the white sand beaches and turquoise waters are the main attractions in Gulf Shores & Orange Beach, there's a lot more to experience if you can pull yourself away from the shore (no judgment here if you can't though. Gulf beaches are among the most beautiful in the world!)
Continue reading for 11 things to do in Gulf Shores Alabama during your visit.
I've done 5 out of 11 of these unique experiences that Gulf Shores, Alabama offers, so guess which six things are now on my bucket list?
Drive a Segway
Whether you need a Segway lesson to get you started, or just want to spend a couple of hours on the 14 miles of nature trails, Coastal Segway Adventures has you covered.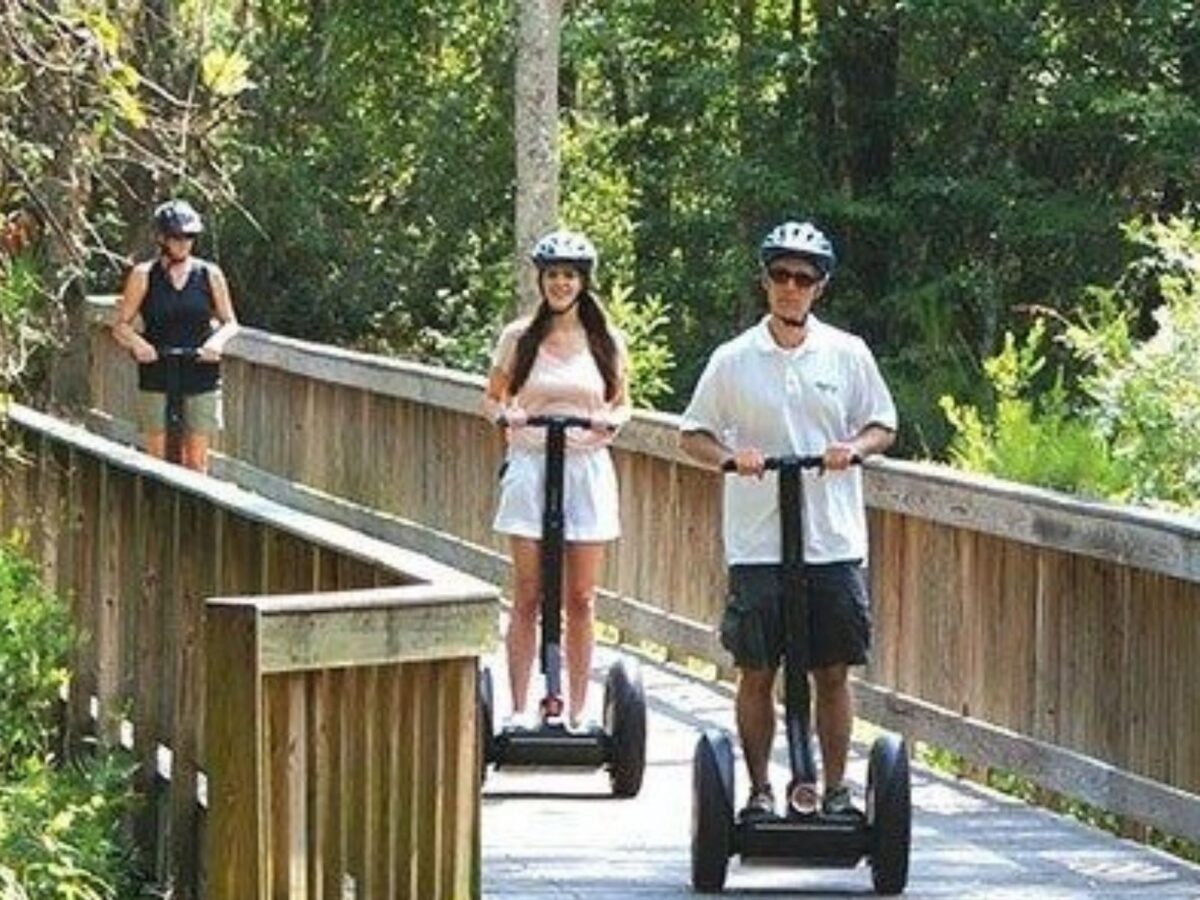 Along their guided tour you'll explore the Backwater Trail and learn all about freshwater marshes, blue herons, and the diverse ecosystems of the Gulf Coast.
Go Glamping

at Gulf State Park

The new Outpost Campsites at Gulf State Park offer tent campsites with cots and a sink with running water. I'd bring my goose down comforter and be pretty set!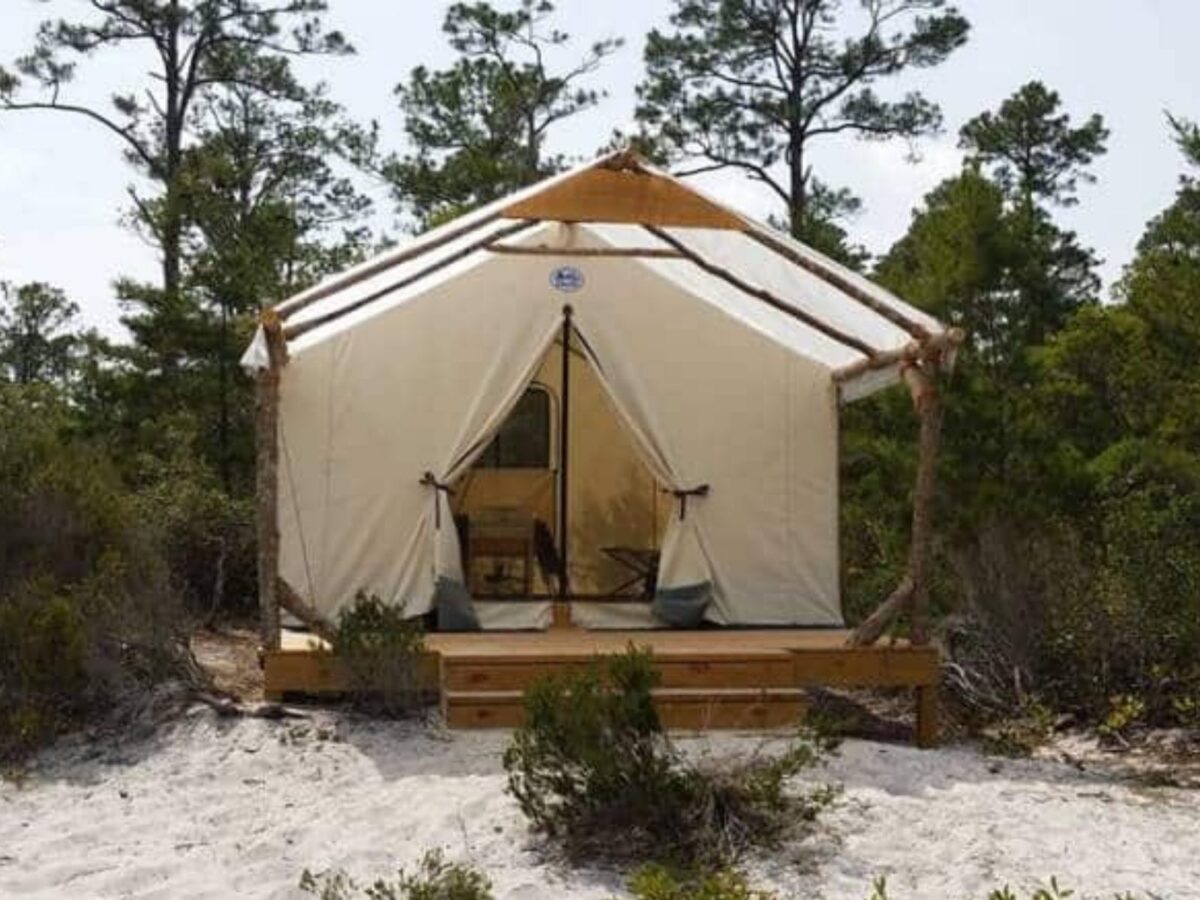 After all, the cooking would be up to Hubs.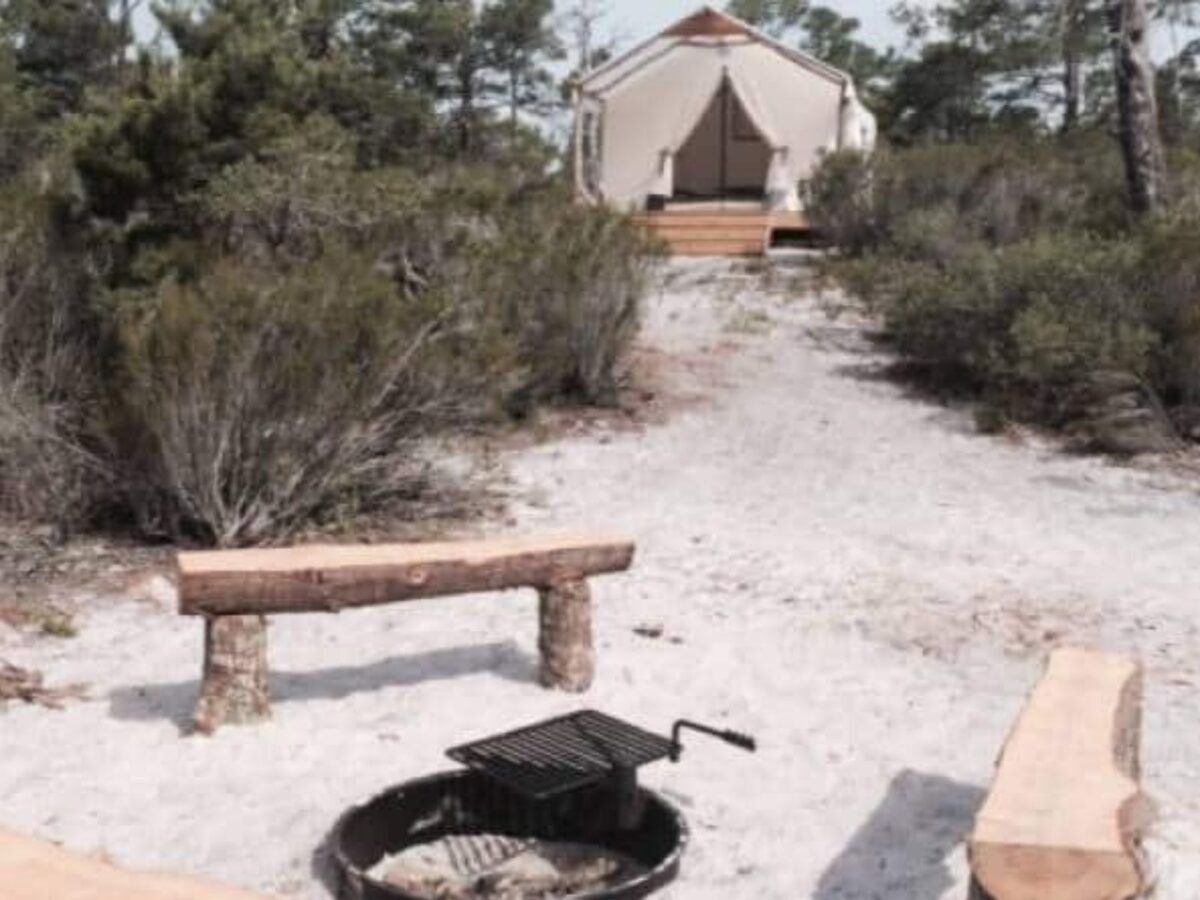 You'll be near hiking trails, Gulf State Park Pier, Gulf Shores public beaches, water activities, and other outdoor activities in this beach town too.
Tour an Oyster Farm
As much as I love to eat these fresh seafood delicacies, I should probably learn more about where they come from! Whiteboots Charters will take you out to tour the Shellbanks Selects Oyster Farm.
You'll take a flat-bottom boat ride and get a fun lesson in raising oysters.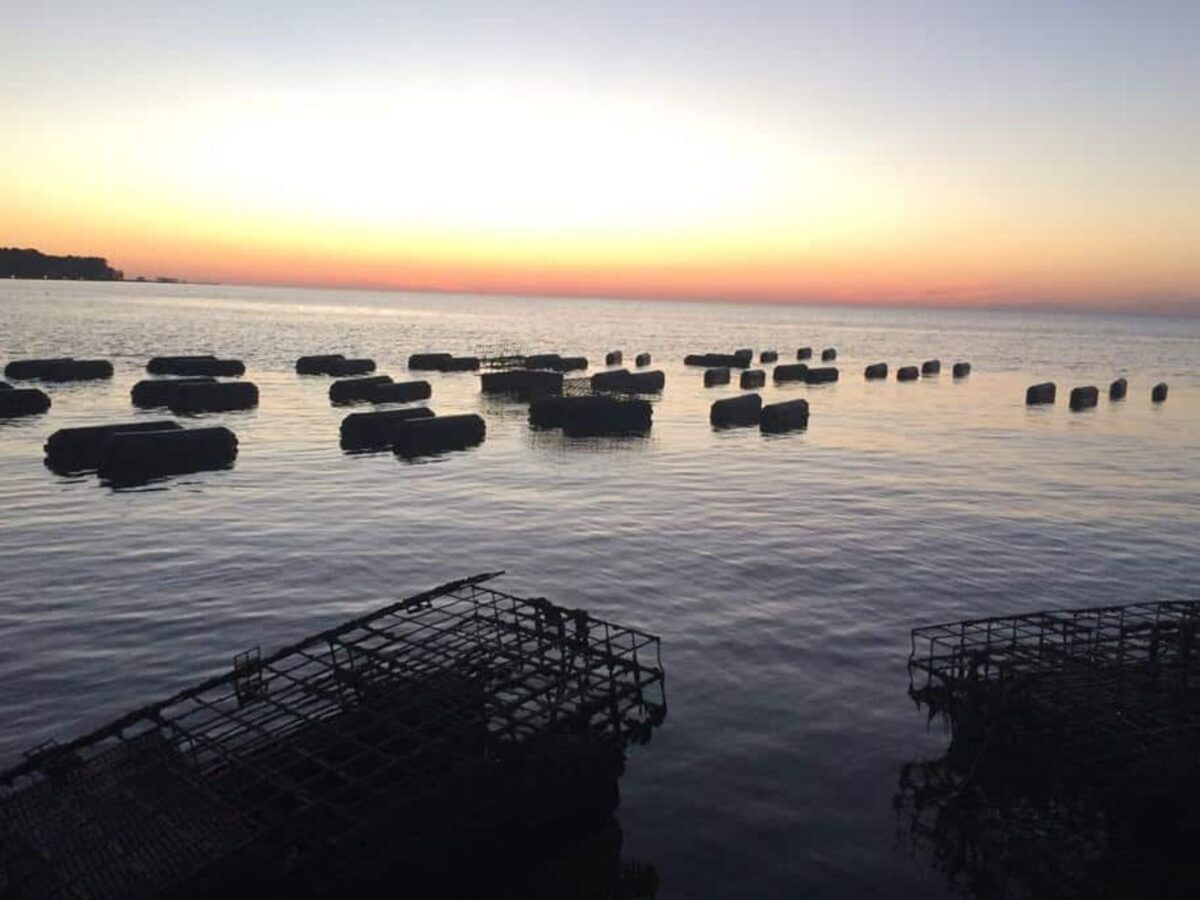 I wonder if they let you chow down afterward? If not, check out my recommendations for where to eat in Gulf Shores, because you'll surely be craving some Gulf Shores Seafood after this experience.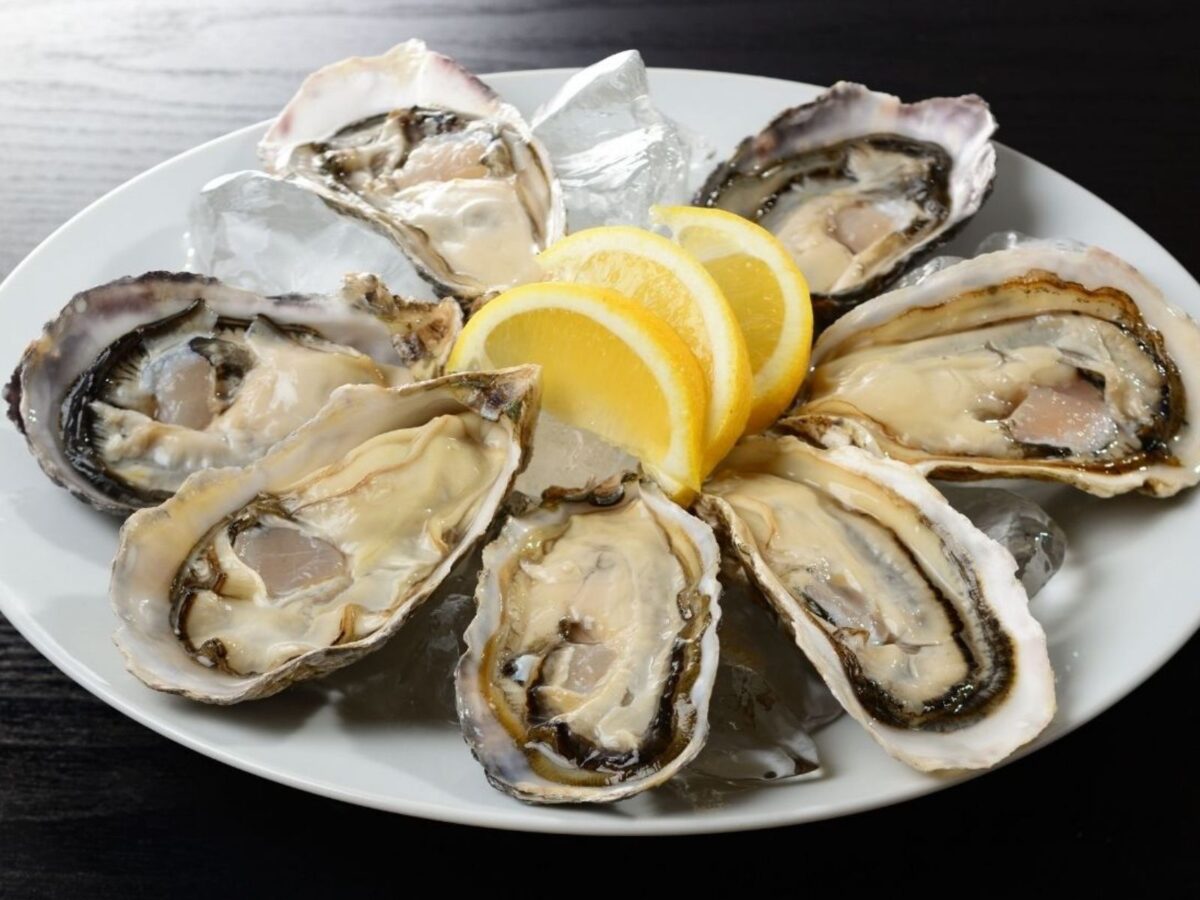 Learn to Scuba Dive
Thanks to Down Under Dive Shop, I fulfilled a life-long dream and got my Open Water SCUBA Certification. It's not necessary to fly to the Caribbean, find an all-inclusive resort, or take multiple weekends to get your certification.
You can learn to dive during your family vacation to Gulf Shores and Orange Beach.
Get the online learning portion from PADI done at home then do your pool and open water dives with Down Under Divers. I promise you'll be hooked on this ultimate outdoor adventure. I certainly am.
Pet a Kangaroo

at Gulf Coast Zoo

And a lemur and sloth too if you like! Alabama Gulf Coast Zoo is home to over 500 exotic animals.

Meet Frodo. He's travel-sized and I was tempted to bring him home with me. The kids don't keep me busy enough so we should totally adopt a kangaroo, right?
In addition to a petting zoo, you can experience animal encounters with kangaroos, lemurs, sloths, tamanduas, and reptiles. hat a fun activity, especially with kids!
The 'roos are a favorite of ours. There were twin joeys during this visit!
Take a Sandcastle Class
Why settle for the scoop and bucket method when you can create a masterpiece?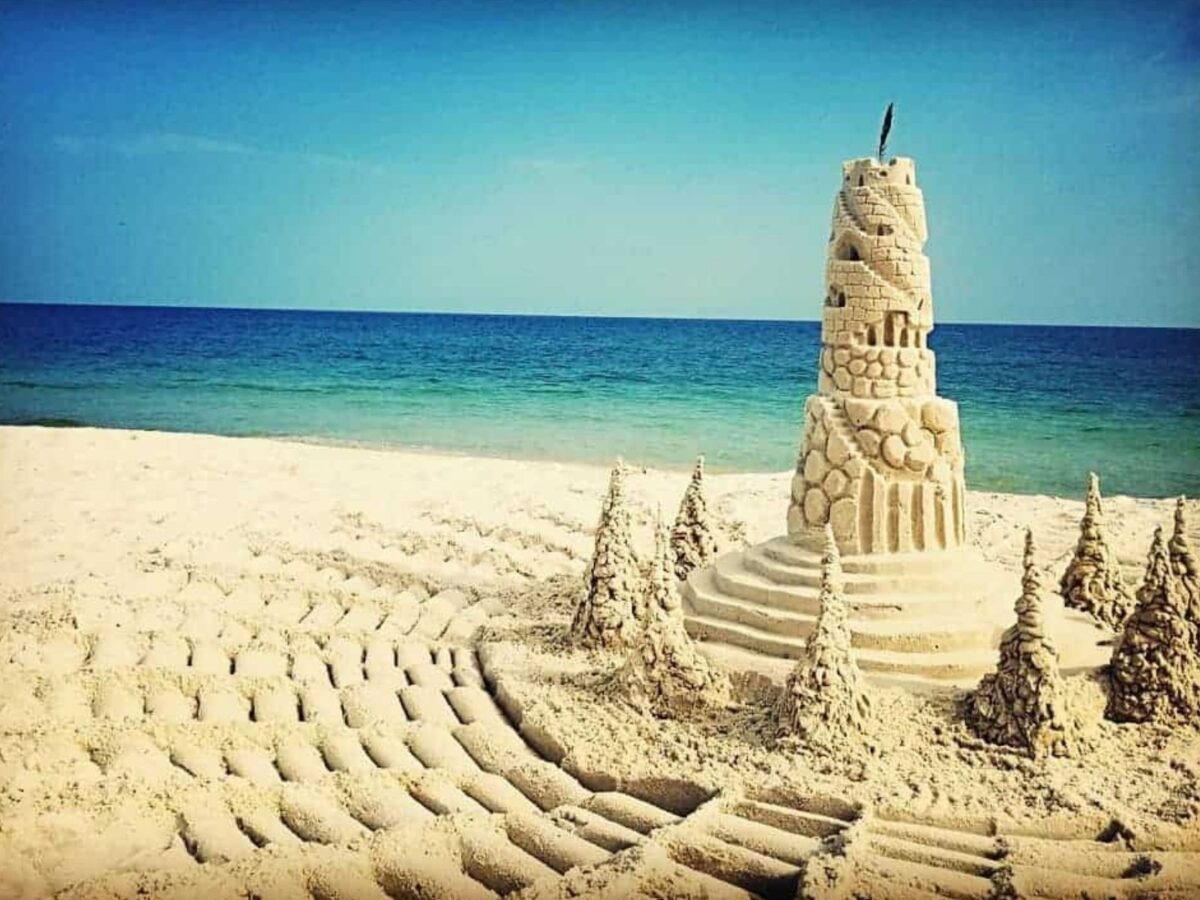 Enroll in Sandcastle University and the experts will bring a sandcastle class to you! Don't forget to photograph your beach art before the tide comes in.
Explore History in Fort Morgan
Just west of Gulf Shores proper, at the end of Fort Morgan Road, you'll find a 19th-century military fort used in the US Civil War.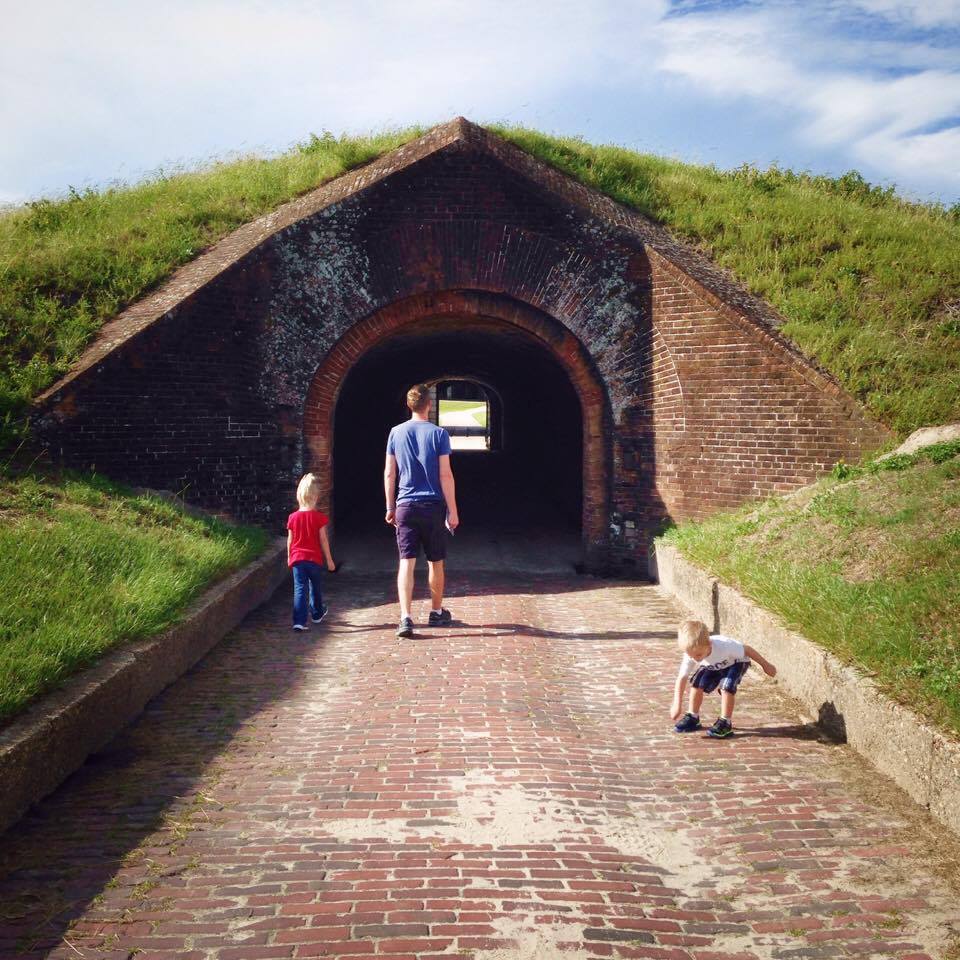 The grounds of Fort Morgan are a great place for kids to burn off some energy and for parents to take in some spectacular views and watch a beautiful sunset.
Make Blown Glass Art
Speaking of art…Who doesn't love to watch glass being blown by hand? There's something utterly captivating about the process.
If you've ever wanted to learn to work with this medium yourself, stop by The Hot Shop at The Coastal Arts Center of Orange Beach for a Make Your Own Glass class.
If glass blowing isn't your speed, try the clay studio instead. Either way, schedule this activity early during your beach vacation so your souvenir has a couple of days to fire in the kiln.
If you can't take it home with you, The Coastal Arts Center can ship your creation to you. Be sure to check out the art gallery too while you're there.
Help Baby Turtles Out to Sea
Watching a sea turtle nest excavation is something you never forget. Cheering on the newly hatched baby turtles as they make their way to the sea is a once-in-a-lifetime experience for most people.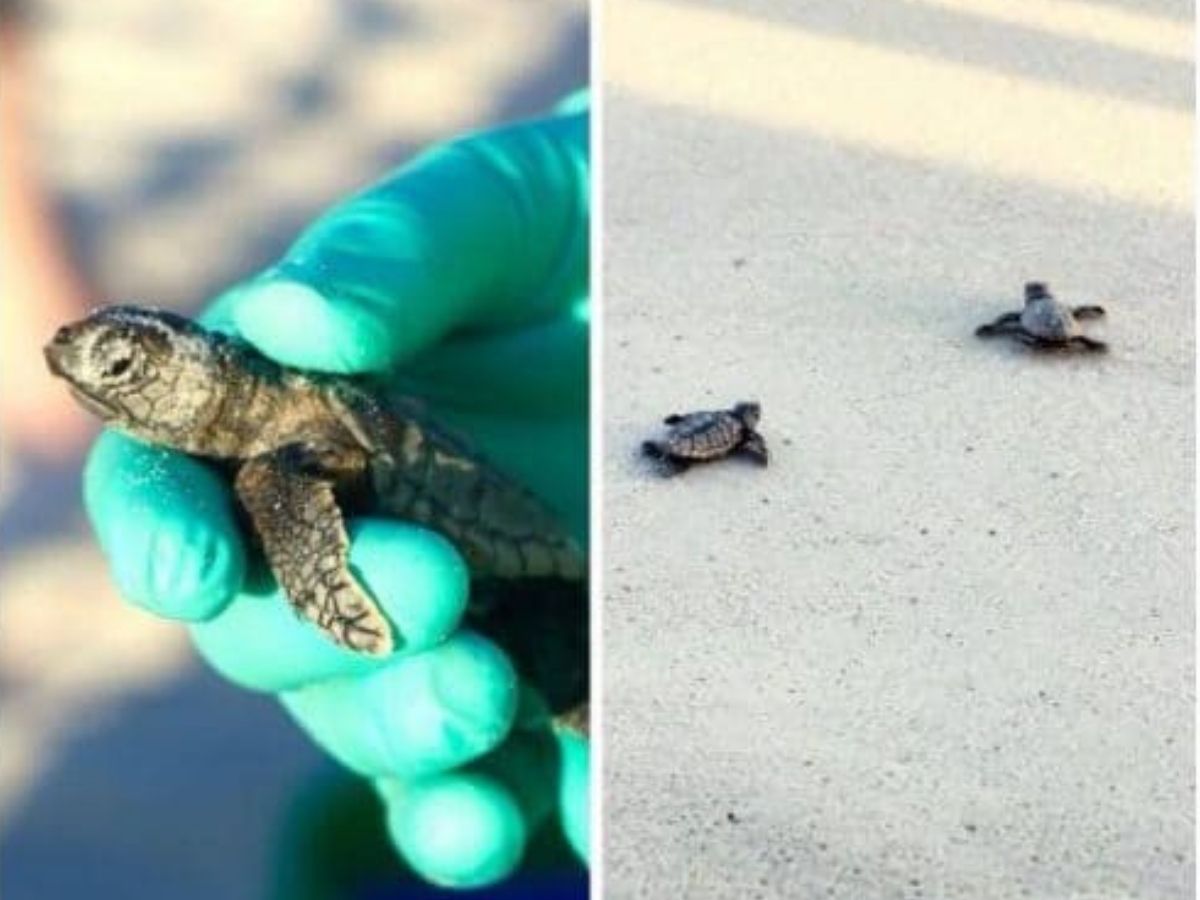 Organizations like Share The Beach, are conservation programs, not tourist attractions. So seeing a sea turtle nest excavation is really a matter of serendipity.
If you are visiting Gulf Shores and Orange Beach during nesting season, be sure to follow Share The Beach on Facebook so that where their special events are announced so you can maximize your chances of being at the right place at the right time.
This excavation took place in Orange Beach right outside Best Western.
Picnic Indoors
Gulf Shores seafood is amazing but sometimes you feel like mixing things up.
Sit at the picnic benches or snag one of the provided blankets to enjoy your meal picnic-style indoors on the artificial grass at Picnic Beach BBQ.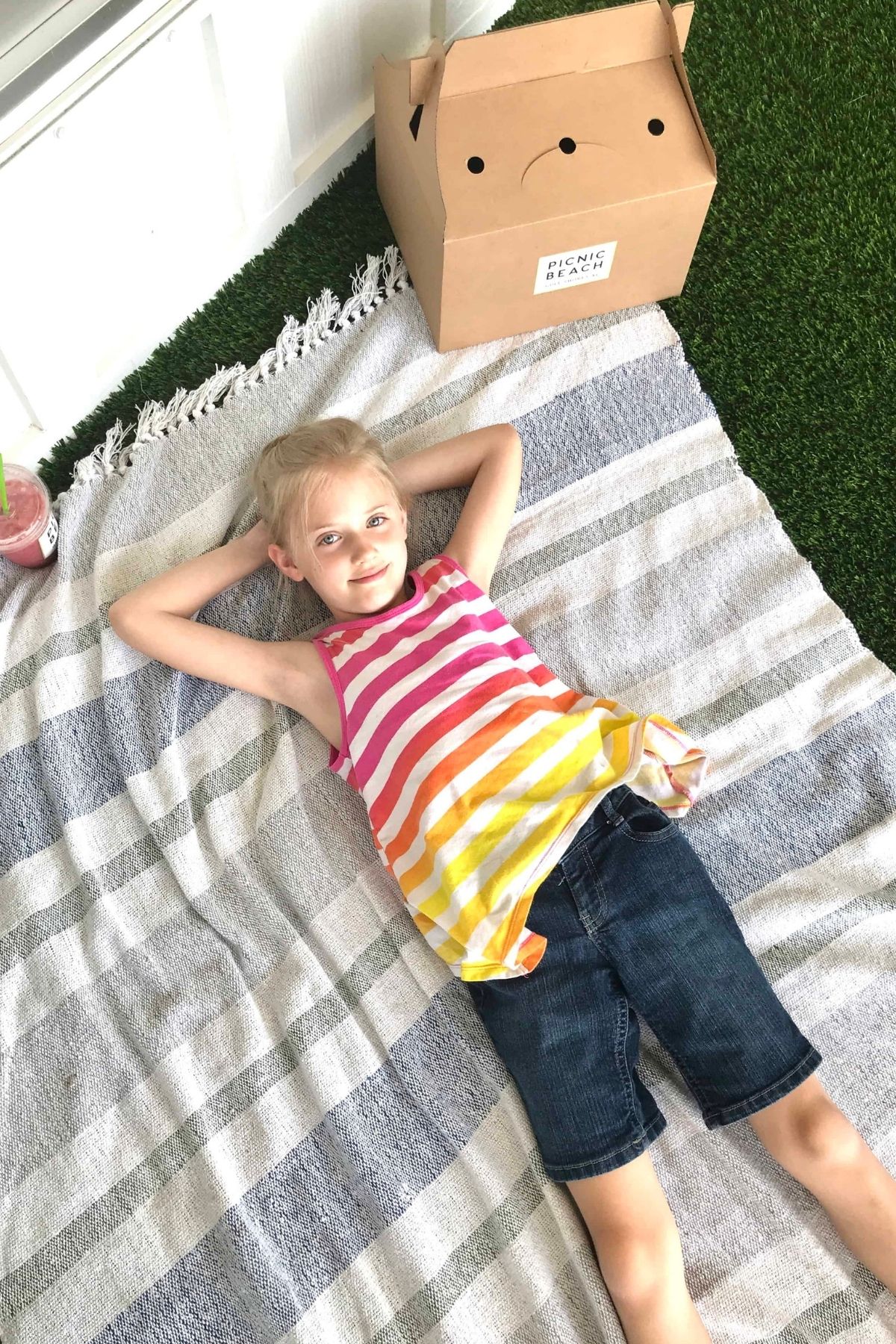 Hubs insists you try the ribs. He got excited enough about them to need to meet the Picnic Beach grill master.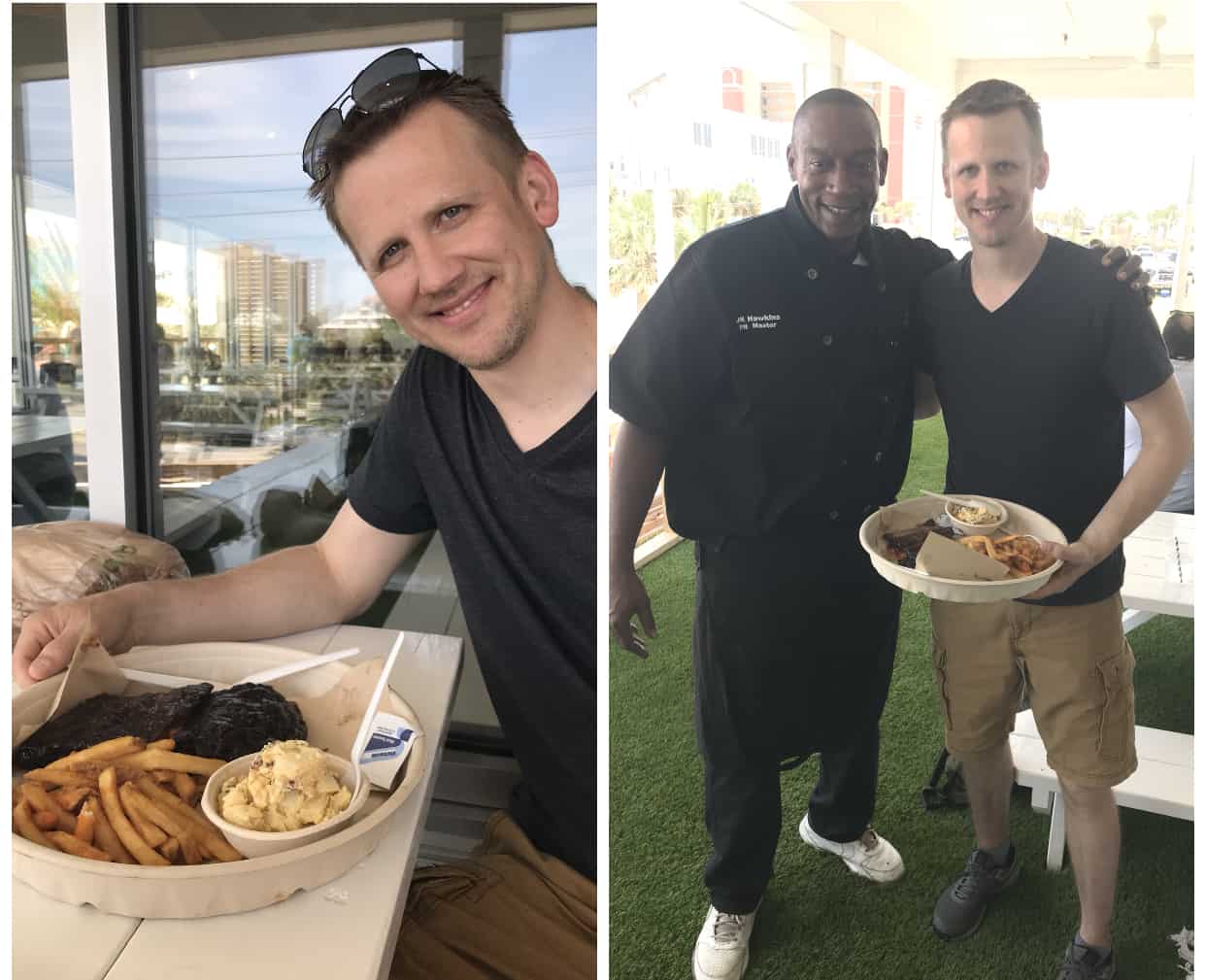 Get Your Eco-Tourism On
There are so many new things happening at Gulf State Park from the new Interpretive Center to the grand opening of the new lodge this November.
This means new things to do in Gulf Shores! You can tour the backcountry trails on a Segway, enjoy your entire vacation without a car thanks to the bike rentals available, and even snorkel the new artificial reef.
If eco-friendly travel is a priority for you, don't miss out on being a part of the newest initiatives at Gulf State Park. Watch the video above to learn more.
Which of these 11 unique things to do in Gulf Shores will you try first on your next beach vacation? Personally, I want to see if I can pilot a Segway successfully. You never know until you try!