If you're a woman (especially if you're a mom), it's easy to let your hobbies and interests go in favor of your family. Let's explore a list of hobbies for women with over 100 hobby ideas to help you get out of that mom funk!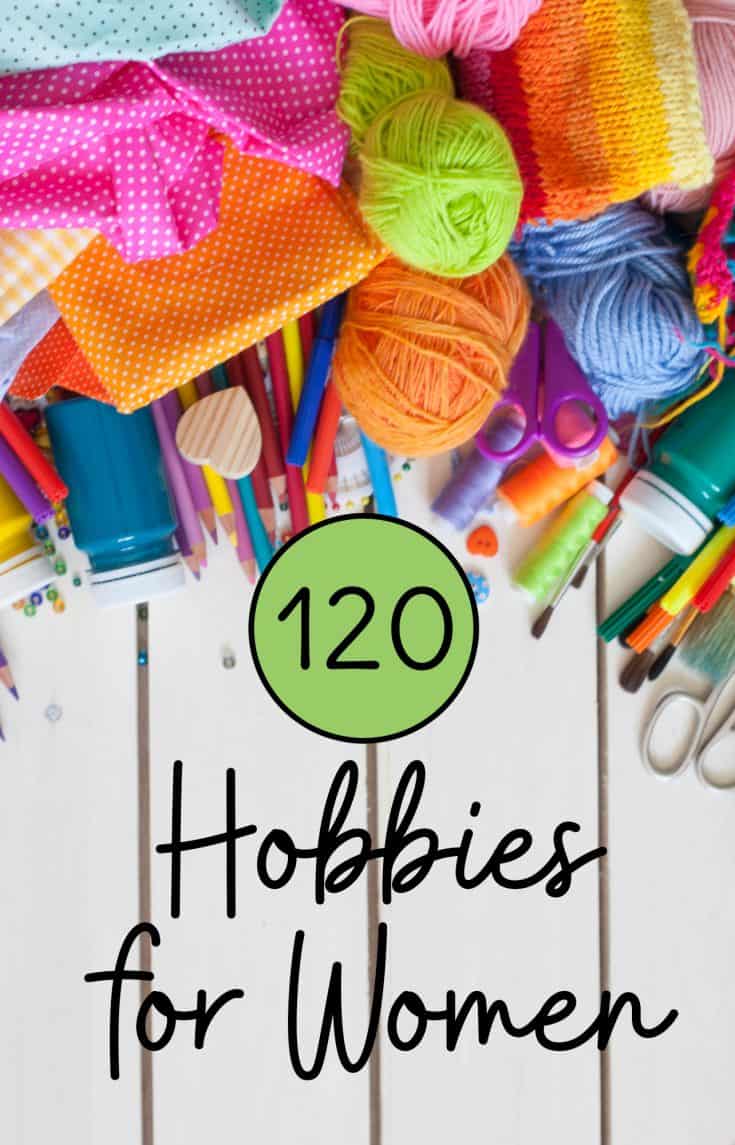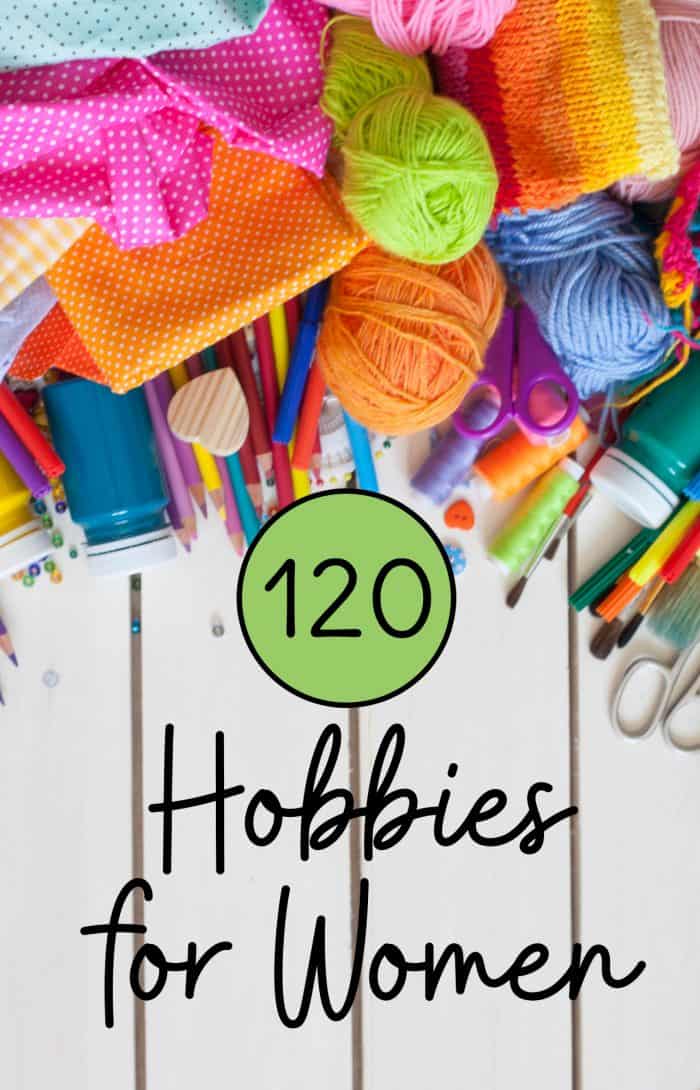 Hobbies for Women
Why do moms need a hobby?
1. Identity – Hobbies force you to explore and engage in activities outside your children. Hobbies can help you feel like you!
Even if you're including the kiddos in your hobby, your family is engaged in something that you enjoy and choose to do rather than participating in a child-centric activity.
I could write a whole post on the child-centricism (<<< that's a word now) that permeates our culture, but I'll spare you. Suffice it to say that your children will leave home one day. Make sure you're continuing to develop as a person and cultivating interests in preparation for their departure. Looking into hobby ideas for women is a great place to start!
2. Stress Relief – Whether you're pounding the pavement for miles or just tuning out the noise of the world with your crafting project, you can decompress by engaging in one or more activities in my list of hobbies for women.
3. Enrichment – Hobbies grow you as a person. Learning new things, broadening your social circle, and getting some much-needed exercise, all contribute to your physical and mental health. Even if you try something from this list of hobbies for women, then decide it isn't for you, you still reaped those benefits!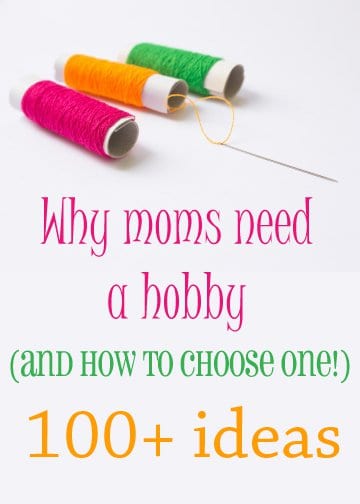 How To Choose A Hobby
Know Thyself – Are you an introvert or an extrovert? Detail-oriented or more of a big-picture person? Physical or cerebral? Outdoorsy or a homebody? Do a little soul-searching to find one of the best hobbies for you.
Be Realistic -Before my kids were born I enjoyed horseback riding lessons. I don't own a horse or have enough space or money to maintain one, and the closest source of western riding lessons is an hour's drive from my home.
As much as I enjoy horseback riding, the pursuit of it would be more stressful than it's worth during this season of life. Choose a fun hobby that won't put a strain on your time or your wallet.
Assess your current needs – Are you out of balance or neglecting a certain area in your life? If you tend to be "all work and no play" maybe you need to choose a new hobby purely for fun.
If you have a sedentary lifestyle, maybe you need to work at finding a physical hobby you enjoy no matter how much you'd rather take up crochet.
List of Hobbies
Below are 100+ hobby ideas for women broken down by category that will show you how to find new hobbies or revisit some old ones.
Creative Hobbies
Outdoor Hobbies
Physical Hobbies
Social Hobbies
Intellectual Hobbies
Other Hobby Ideas
Need a few more hobby ideas for women? Let this over-60 community inspire you with their 68 ideas
Hobbies for Women Over 50
This list of hobbies for women hopefully inspired you with some great hobby ideas for women! Which will you choose?