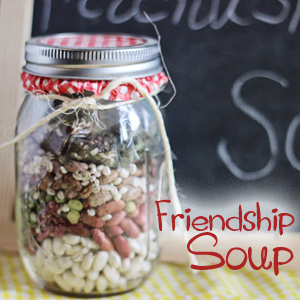 My MOPS group enjoyed made this gift in a jar last year. The ingredients are simple, readily available, and look pretty in a pint-sized Mason jar.
Friendship Soup Gift in A Jar
Ingredients:
1/4 cup White Beans
1/4 cup Kidney Beans
1/4 cup Split Peas
1/4 cup Pinto Beans
2 Tbsp Barley (pearl or pot)
2 Tbsp Parsley
2 Tbsp Dried Onions
2 Tbsp Beef Bullion Granules
1 Bay Leaf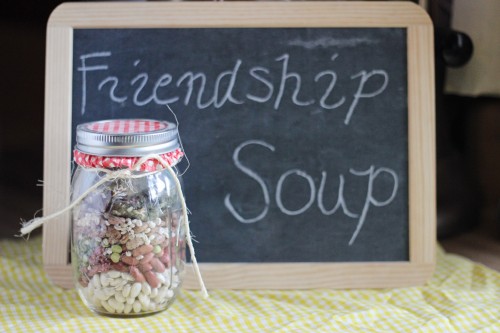 Directions:
Layer first five ingredient in a one pint Mason jar. Combine remaining ingredients and seal inside a snack size zipper bag.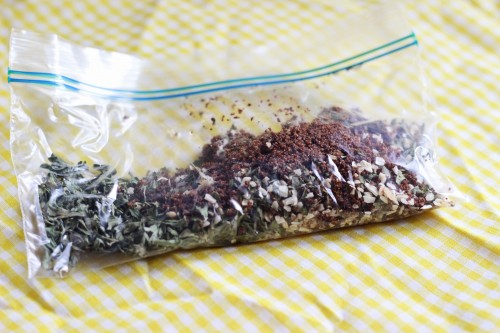 Add bag to the top of bean layers.


Close the jar with either a screw on lid or a disc and ring. Place a cupcake liner in between the disc and ring if desired for a decorative look. Attached the below printable to the jar using a hole punch and a piece of ribbon, string, raffia, or twine.
Click image below for a printable PDF version