This chuck eye steak recipe has stood the test of time and remains one of my family's favorite meals. Cheapskate that I am, we eat pretty much whatever goes on manager markdown at our local grocer. I'd never heard of chuck eye steak but since you can't beat chuck eye steak price (especially compared to ribeye) I bought it anyway and relied on the internet to present me with a delicious chuck eye steak recipe (that happens to be quick and easy as well. Winning!)

Bull Shit Steak Seasoning, Net Wt 12oz
Steak: One Man's Search for the World's Tastiest Piece of Beef
Chuck Eye Steak Recipe
Ingredients
2 Chuck eye steaks
1/4 cup Butter
1 Tbsp Coconut Oil
Salt
Pepper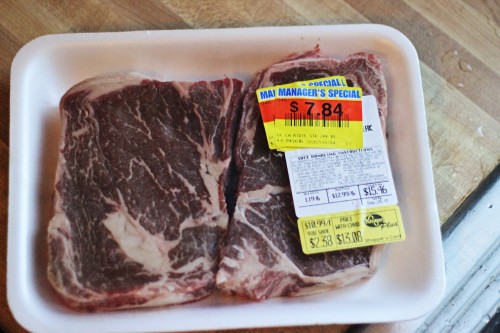 Chuck Eye Steak vs. Ribeye
Foodie forums let me in on the secret about how to cook chuck eye steak that is just as tasty as a ribeye and a whole lot cheaper. Thus its nickname "The Poor Man's Ribeye." Since it isn't a cut that requires the slow cooker I decided to try a restaurant style steak recipe using the oven.
The Best Way to Cook Chuck Eye Steak
Remove the boneless chuck eye steaks from the refrigerator and bring up to room temperature.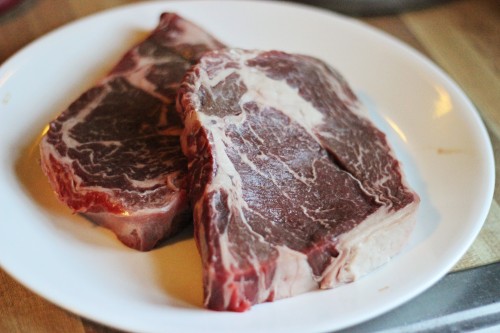 Season both sides with salt and pepper. I used coarse Celtic sea salt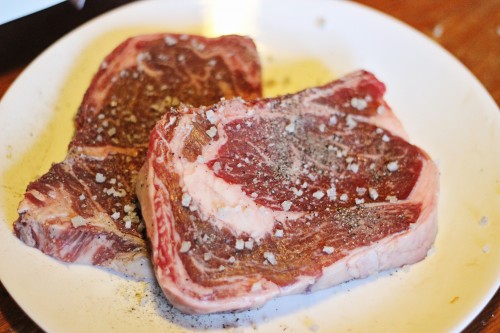 Preheat oven to 400 degree. Heat 1/2 stick of butter and 1Tbsp coconut oil in an iron skillet on the stovetop as hot as you can get it!
You want it boiling lava hot. Make sure your kitchen exhaust is on high. I even open a kitchen window for this part.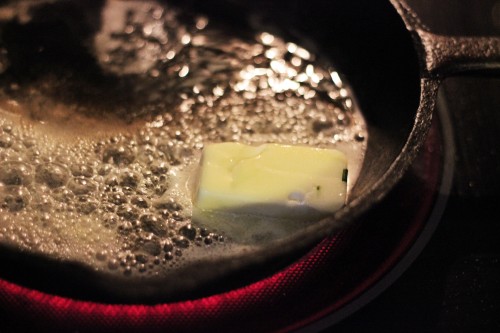 This iron skillet is on my wishlist for the silicone holder. It's cheaper to buy the skillet with the holder than without. Go fig.
Lodge Cast-Iron Skillet L10SK3ASHH41B, 12-Inch
Sear steaks for 1-3 minutes on each side until a brown crust forms.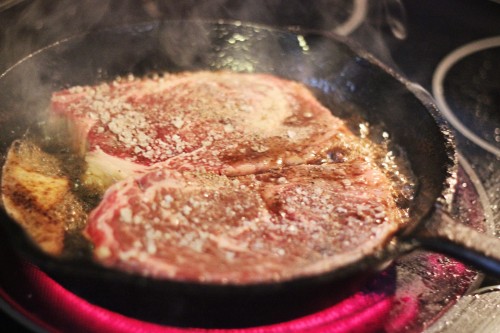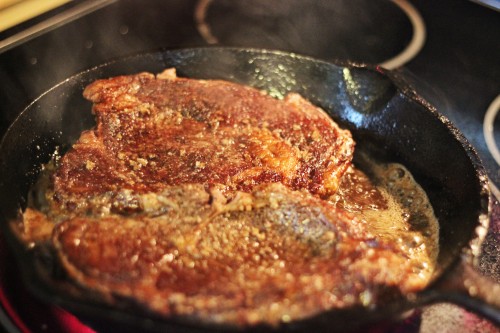 Once both sides are seared place the skillet in the oven and bake for 6-8 minutes. I misunderstood the original directions and transferred the steaks before placing in the oven. They turned out delicious either way. It's easier just to place the skillet in there though.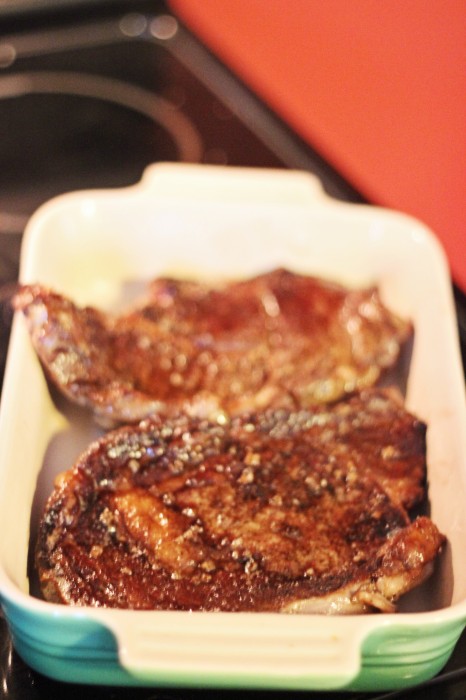 Bake 6-8 minutes depending on steak thickness and desired degree on doneness. I personally think it's a crime to eat any steak cooked more than medium rare, but especially with the chuck roast steak. The best way to cook a chuck eye steak is cooking it a little less done than you normally prefer due to the cut.   Hubs is a medium well kind of guy, but eats his chuck eye medium rare. If you need a guide to determine steak doneness, click the link.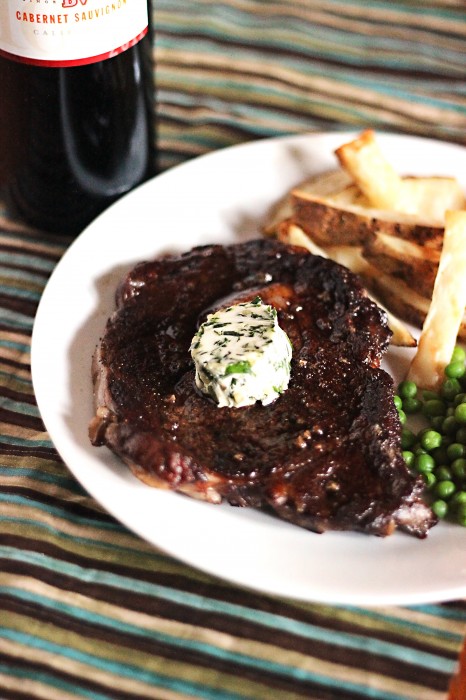 I served my chuck roast steak recipe with an herbed butter. This chuck eye steak recipe tasted as good as a steak from our favorite local steak restaurant for a fraction of the price. Hope you enjoy it as much as we do!
Update: This chuck eye steak recipe continues to be one of our favorite dinners. I've yet to find a great chuck eye steak price anywhere locally but Kroger, so if you're struggling to make your "poor man's ribeye" poor enough, check there! I just loaded my freezer with 5 twin packs of boneless chuck eye steak that were marked down for clearance. Best of luck!
Now you know how to cook chuck eye steak! While you're putting your iron skillet to use, make this cilantro cornbread recipe too!