So you've decided to visit Gulf Shores and Orange Beach. Lucky you! In addition to enjoying the beautiful beaches, you'll have a chance to taste some of the best food the state has to offer. Wondering where to eat in Gulf Shores and Orange Beach? Check out the restaurants in Gulf Shores and restaurants in Orange Beach that I recommend.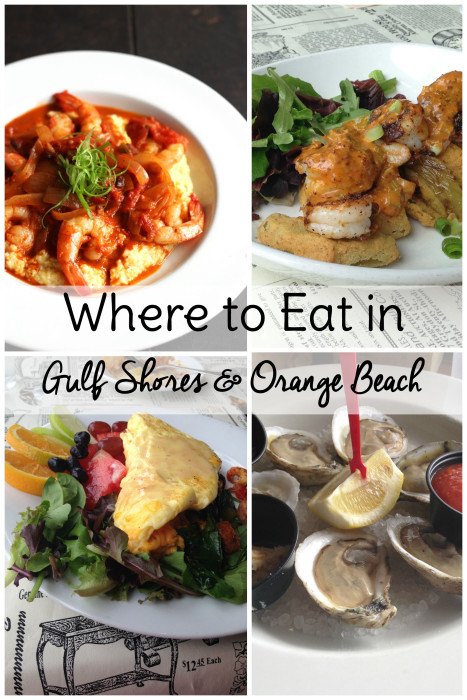 Where to Eat in Gulf Shores & Orange Beach
There is so much fresh seafood to be had in Gulf Shores & Orange Beach! Here's where to start:
Orange Beach Restaurants
Fisher's Dockside
Actually two different restaurants under one roof, Fisher's Dockside and Upstairs both offer fresh, locally-sourced fare. The Murder Point Oysters with their natural buttery taste were some of the best I've ever eaten!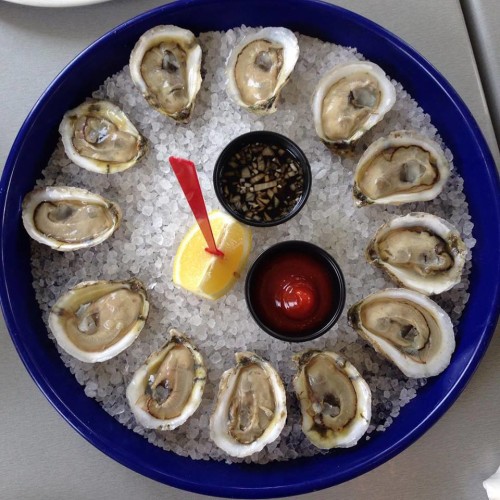 Fisher's Dockside and Upstairs both have a trendy, contemporary feel without seeming pretentious. Owner Johnny Fisher provides guests with gourmet fare without loosing that laid-back Orange Beach vibe.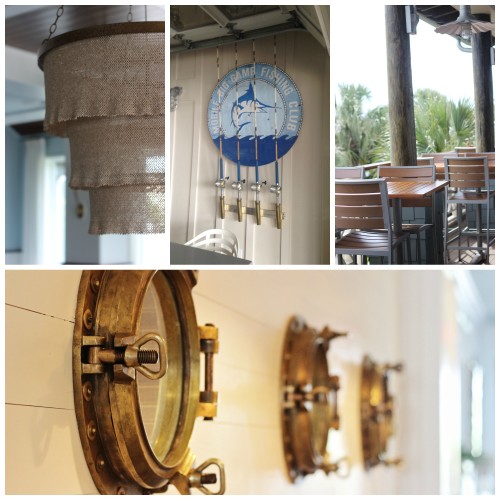 The shrimp and grits were amazing! I also had the boiled peanuts for an appetizer. If you feel like being really Southern order the fried okra too.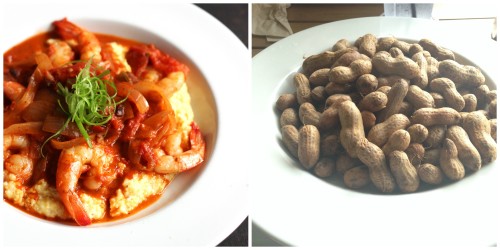 Dockside has a more casual feel and lower menu prices than Upstairs, but children are welcomed in both. Nothing says, "We're so glad the whole family came" than Wikki Stix with the kids menu!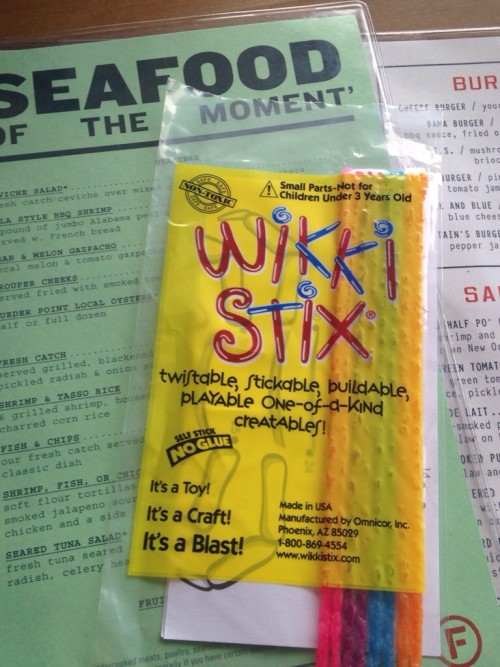 If you visit during peak season, expect to wait a while for a table as Fisher's is a popular place with lots of returning visitors: both locals and tourists. Play some cornhole while you wait or enjoy the beautiful view of the docks.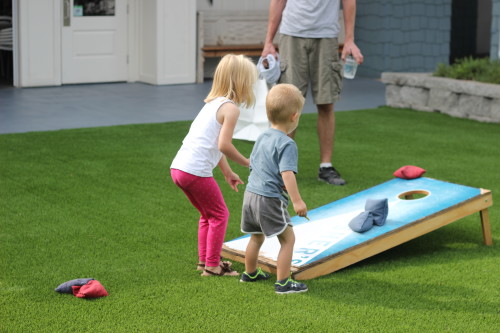 Ginny Lane Bar & Grill
Enjoy waterfront views at The Wharf Marina and live music while you dine!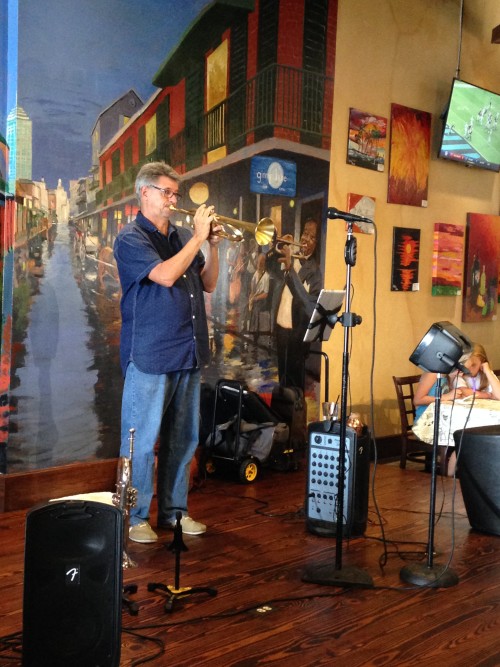 We conducted our #StayALBeaches at this Orange Beach Restaurant after savoring Sunday brunch. I had the Cajun Omlette with crawfish and we shared blackened shrimp atop fried green tomatoes for an appetizer (whatever special sauce they drizzle on top is to die for!)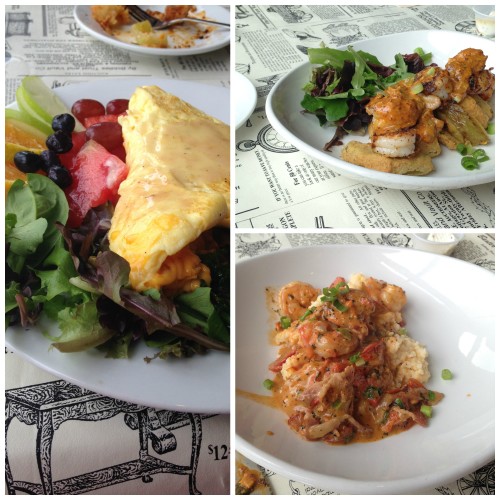 Their key lime pie was almost too pretty to eat…almost.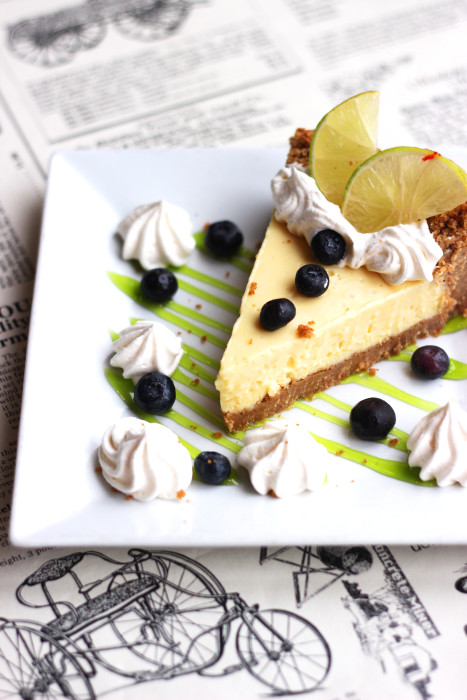 Other Orange Beach Restaurants:
Cayman Grill – Cayman Grill boasts an exhibition kitchen and utilizes fresh, local ingredients. The restaurant offers views of the Bay and there is an 8,000 gallon stingray pool in the center of the restaurant. Greg Buschmohle is the owner and executive chef.
The Gulf – The Gulf is constructed from shipping containers and offers views of Alabama Point. All seating is outdoors, and there is a large fire pit in the evenings.
Cobalt Restaurant – Cobalt offers waterfront dining at Perdido Pass in Orange Beach. Outdoor seating offers views of the charter boats as they come in and out of the pass.
Now that you know where to eat in Orange Beach, let's talk about where to eat in Gulf Shores.
Gulf Shores Restaurants
Lucy Buffett's Lulu's Gulf Shores
Lulu's is a great place to bring the whole family. With beach activities and live nightly music, you don't have to worry about your little wiggle worms getting bored.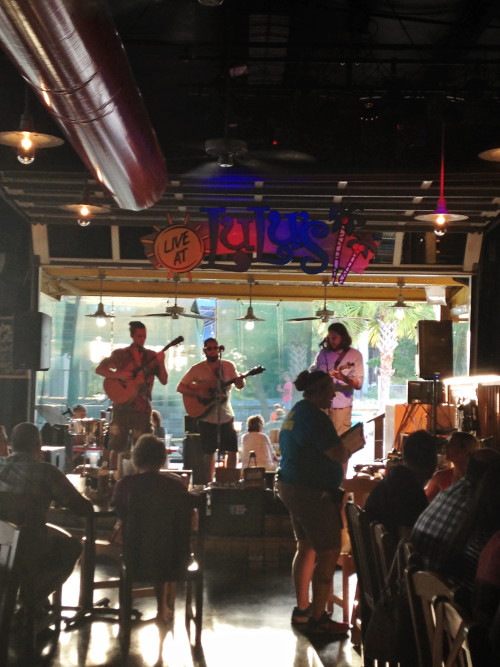 The shrimp salad was great, but my favorite taste at Lulu's was the crab melt nachos. I even brought the leftovers on the 6 hour trip home!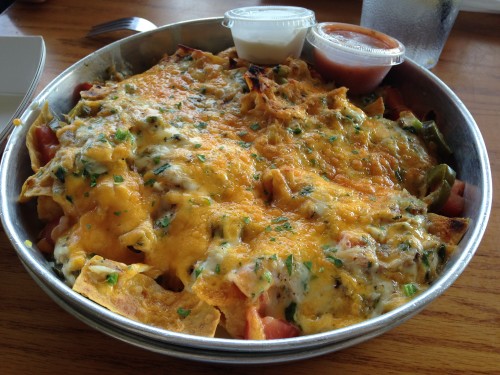 Sweet T declared their macaroni and cheese "the best ever."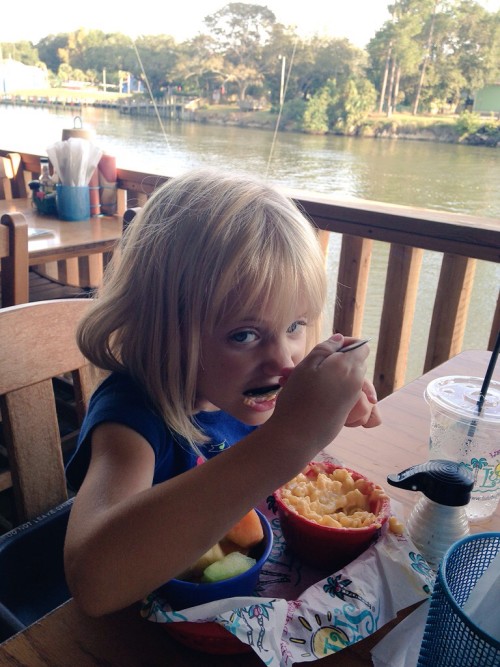 Lulu's boasts another location in Destin, and I plan to eat there next month during my visit. What should I try next?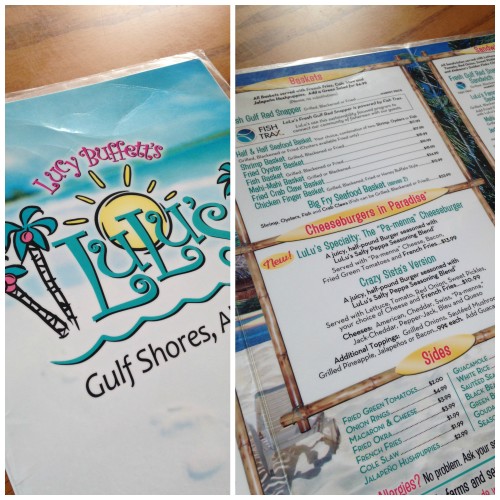 Tacky Jack's 
With separate locations at both Gulf Shores and Orange Beach, there's surely to be a Tacky Jack's close to your rental! We visited the Gulf Shores restaurant.
The Gulf Shores location overlooks the Intracoastal Canal and self-proclaims the best breakfast on the beach. We visited for dinner one night and the kids loved the funky feel of the place and Gus was a big fan of the homemade potato chips.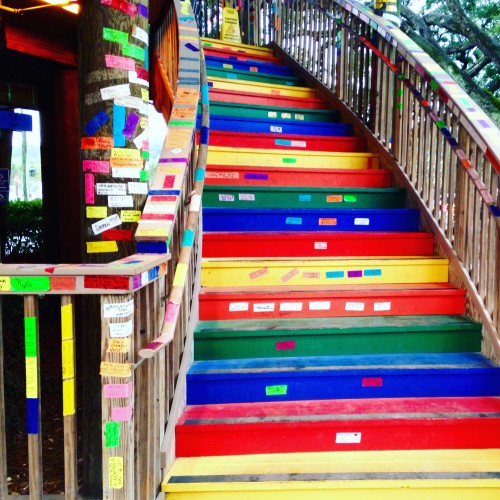 Be sure to ask for duct tape to leave your mark on this Gulf Shores restaurant. Remember where you placed it and it's all the more reason for a return visit to, right?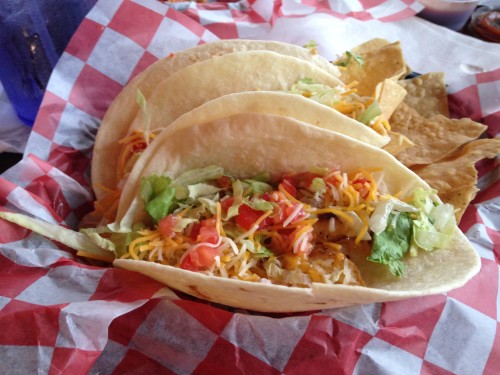 Other Gulf Shores restaurants:
The Hangout – The Hangout is the recreation of the 50's era beach boardwalk hangout that was previously on site. There is nightly music, limbo contests, a huge sandpile and other fun, family activities and contests held all throughout the day. There's always something happening when you have dinner. However, you should plan to get there early and not be in a rush. You'll also have views of Gulf Shores Public Beach.
Disclosure: I received several complimentary meals at some of the establishments mentioned above. All opinions are my own.