Christmas is a special time to visit Great Wolf Lodge. We got to experience the arrival of Snowland at Great Wolf Lodge Georgia this month and it was the perfect way for us to kick off the holiday season. What's so special about Snowland? See for yourself!


If spending your day at a water park when it's 40 degrees outside isn't magical enough, you get to experience Great Wolf Lodge as a winter wonderland this holiday season thanks to Snowland.
Snowland at Great Wolf Lodge
Snowland arrived at Great Wolf Lodge Georgia on November 24th and will stay until January 4th, 2019. What can you expect when you visit Great Wolf during Snowland?
1. A Festive Welcome – A massive north woods style Christmas tree is the first thing you'll notice when you step into the lobby at Great Wolf Lodge, and at check-in, you'll receive special holiday wolf ears. You've got to match the decor after all!

2. A Life-Sized Gingerbread House – Executive Chef Bryan Gilmore and his culinary team spent weeks crafting a real, edible gingerbread house that looks (and smells) amazing. You may not be able to actually eat it, but guess what? You can eat in it.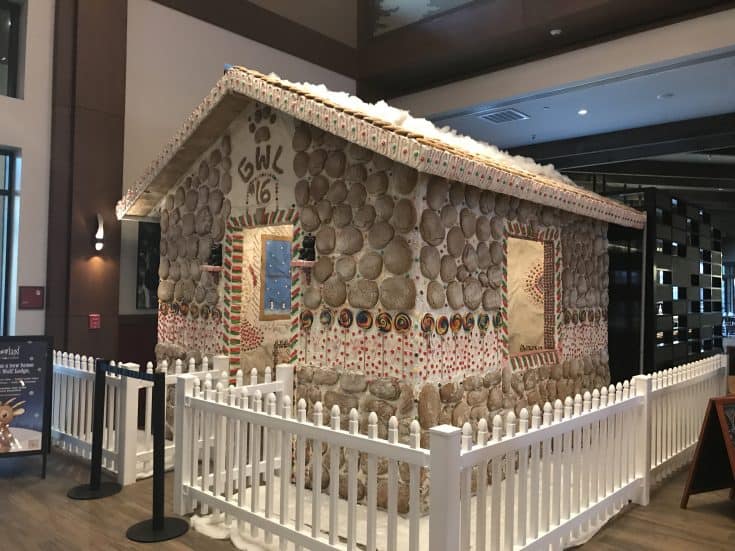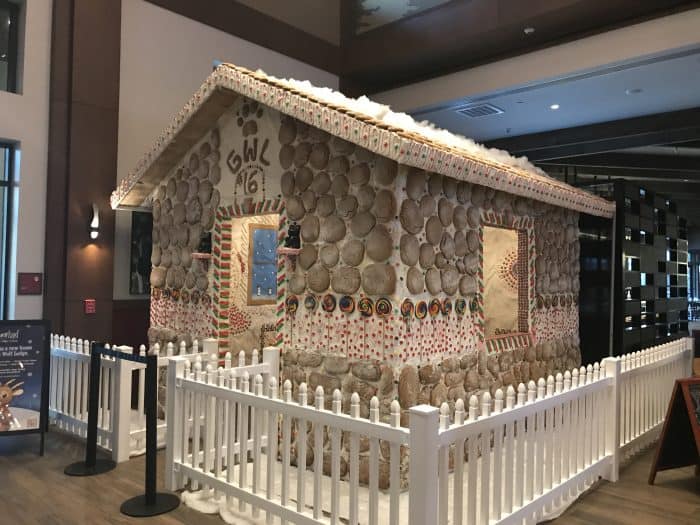 That's right. Book a table in the gingerbread house through Yelp or after your arrival and your fee will benefit the Ronald McDonald House Charities®! Availability is limited so I'd recommend you book online for sure.
3. Snow – Indoor snow showers happen three times per day at Snowland near the story time area. For those of us in the South, this may be as close to a white Christmas as we get.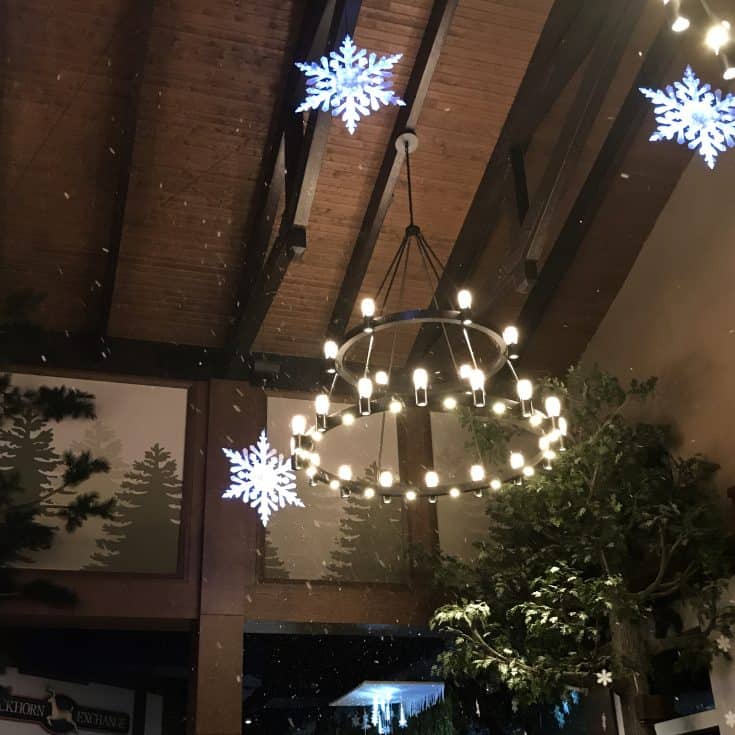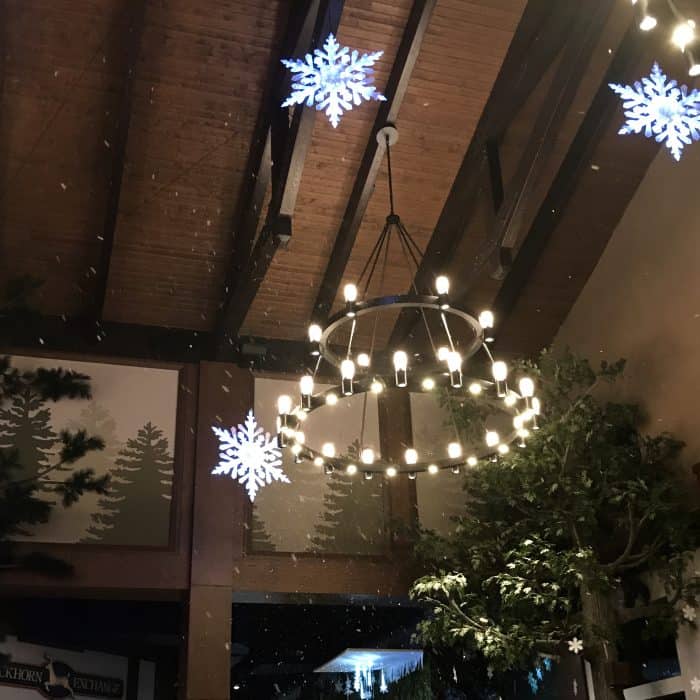 4. Meet Santa – He's a regular visitor to Snowland, dropping by on Fridays and Saturdays early in the season and then also during the week as Christmas gets closer. Call Great Wolf Lodge Georgia customer service at 844.473.9653 if you need to plan your stay dates around Santa's schedule.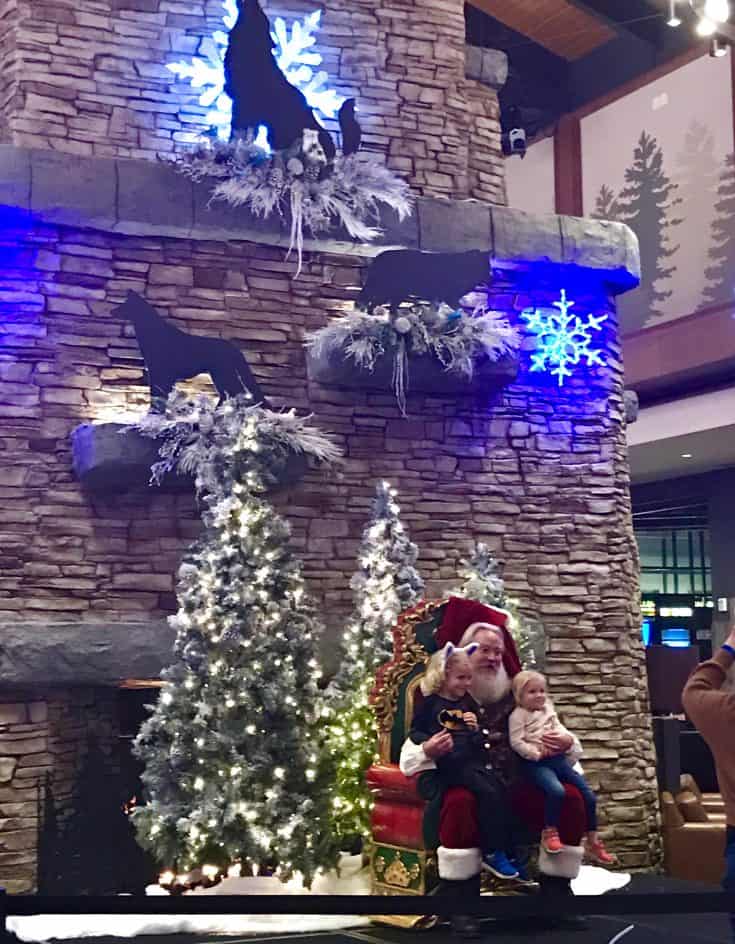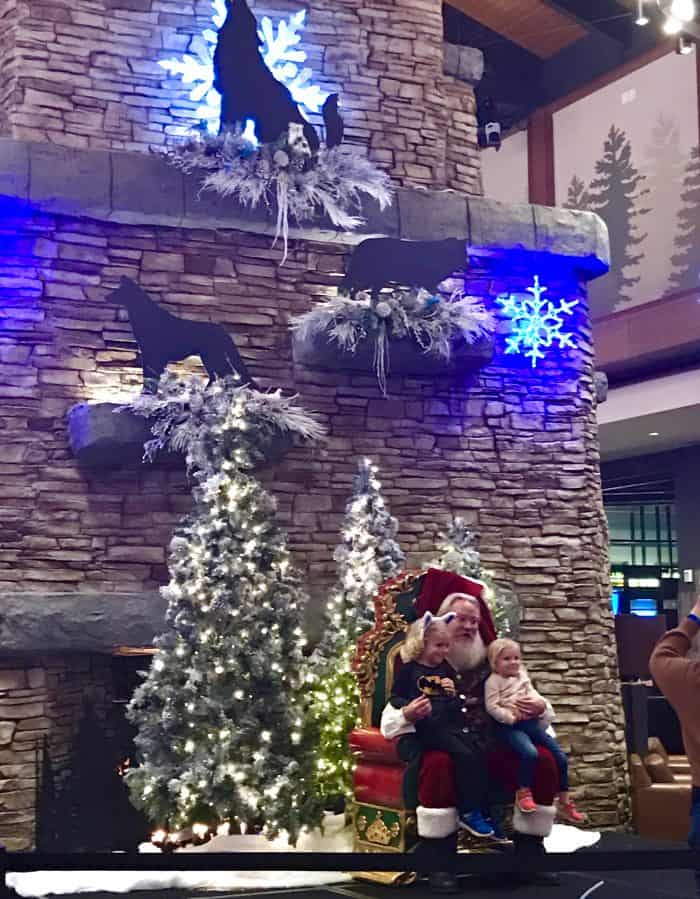 5. Stay in a Snowland Suite – "Snowland Suites" are Queen Deluxe Suites that have undergone a holiday transformation. Book one and you'll enjoy a Christmas Tree in your room plus other special decorations, even in the bathroom!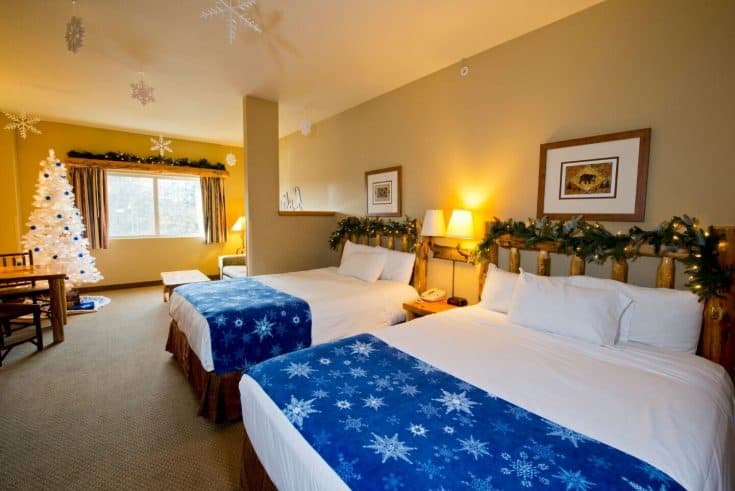 6. Milk and Cookies Service – Call the front desk to schedule an evening delivery of milk and cookies to your room! Wiley the Wolf delivers them and it's the sweetest way to end a day at Snowland. This was as good of a picture as I could get with children literally bouncing around and declaring, "This is the best day of my life because we get to eat cookies before bed."
Sweet treats are definitely the way to Sweet T's heart. And these were good sweet treats! Look at those humongous chocolate chips.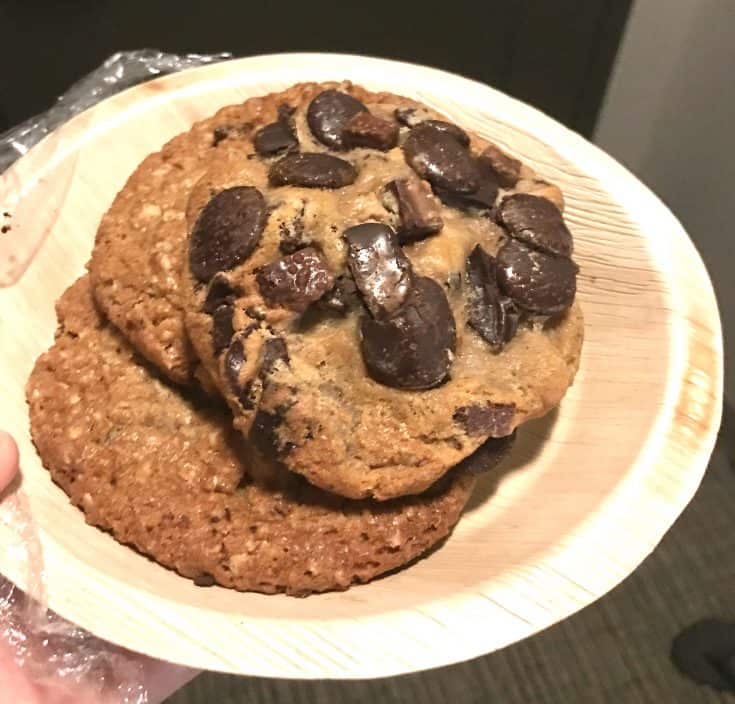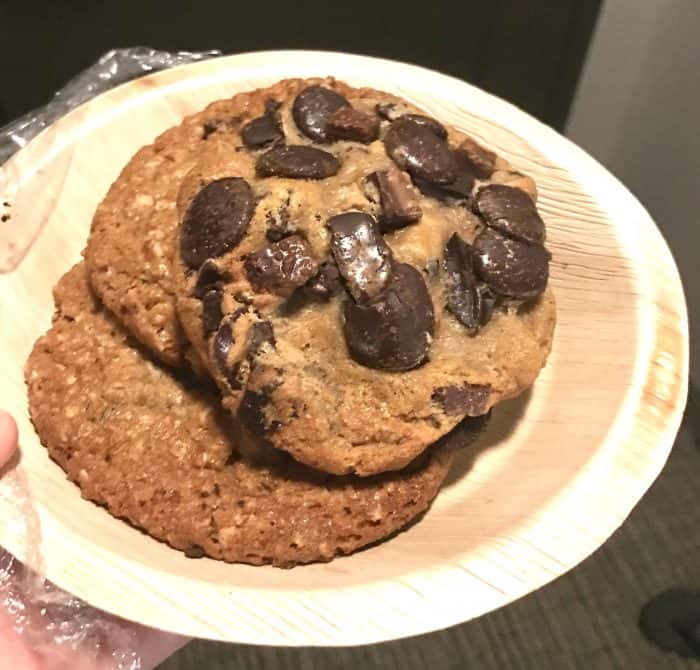 Great Wolf Lodge Snowland is not to be missed! I can see it becoming a holiday tradition for our family.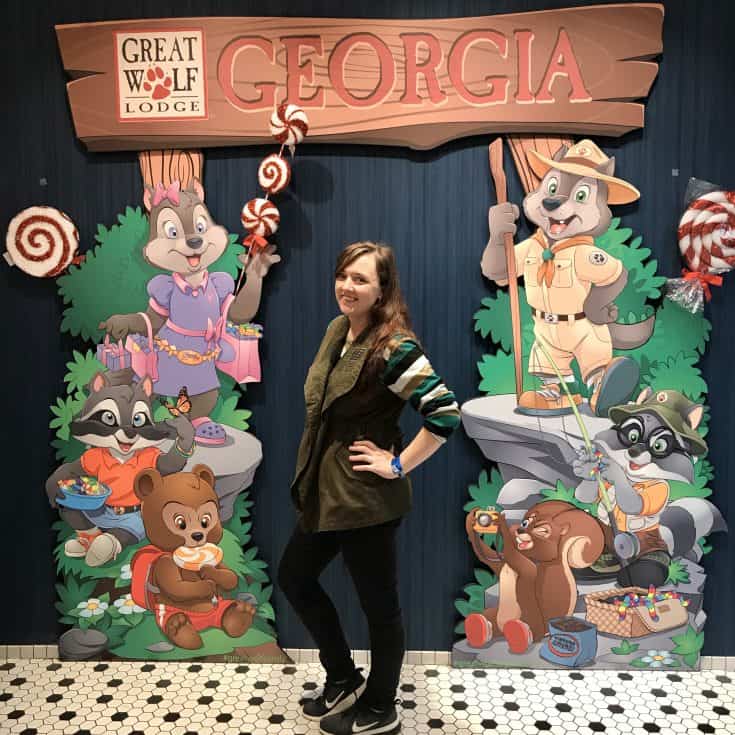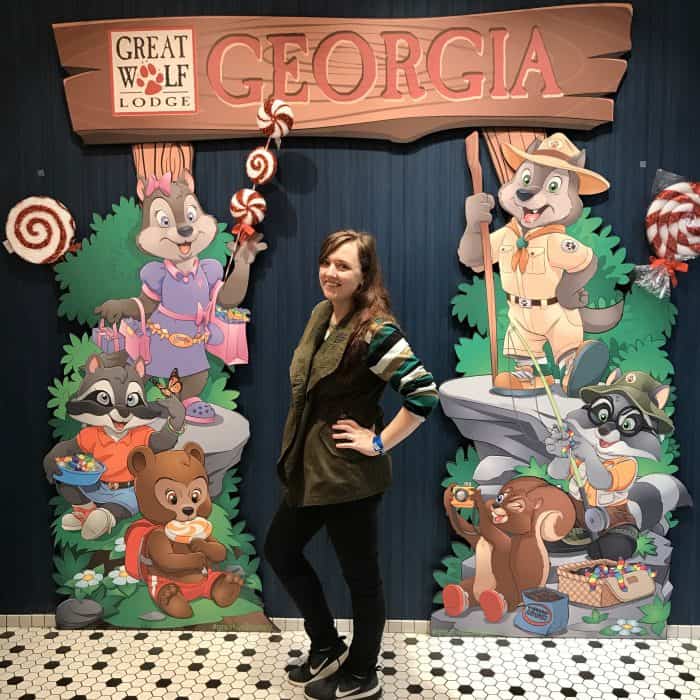 Of course, during Snowland you'll also enjoy all the year-round activities Great Wolf Lodge has to offer. Check out my Great Wolf Lodge Tips post if this will be your first visit so you will know what to expect.
Christmas at Great Wolf Lodge
During our Great Wolf Snowland adventure, the kids enjoyed
MagiQuest
even more than they did during their first trip. In fact, they are both Master Magis now! That's kind of a big deal. Once you've completed the Fairy, Goblin, Dragon, and Master Magi quests, you receive a Master Magi pin and a ceremony in front of Charlock the dragon. It's heady stuff. I'm not sure Gus' ego was ready to handle all the power.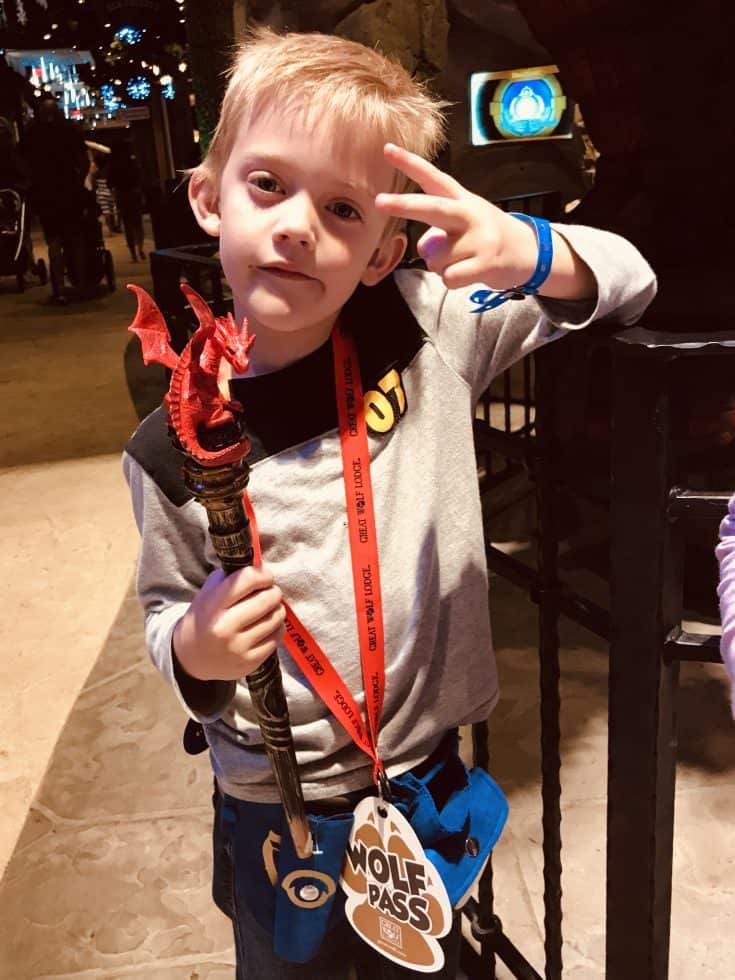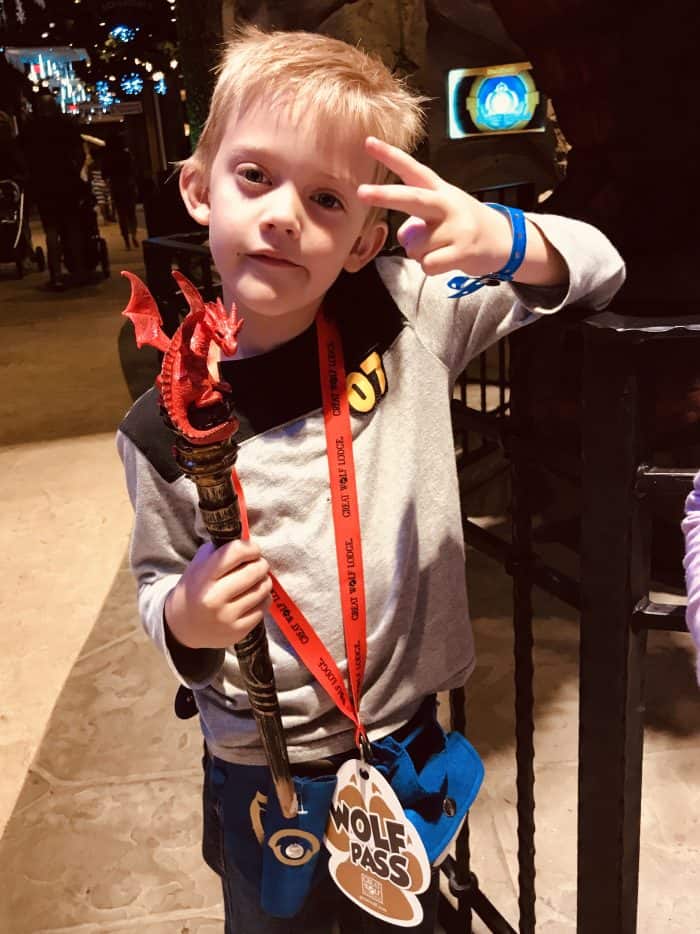 We can't wait to Visit Great Wolf Lodge again during Snowland or anytime. 'Bye Wiley! We'll miss you.
Our trip was hosted by Great Wolf Lodge. All opinions are my own.