Quick Easy Crab Dip
This delicious hot cheese crab dip recipe came from my mother's 1978 Junior League of Jackson, MS Cookbook (and no, no one in my family ever has had or ever will have enough wealth, clout, and class to be in the Junior League. We're still good enough to buy their cookbooks though and enjoy their quick easy crab dip!)
Hot Cheese Crab Dip
Ingredients:
8oz Velveeta Cheese
1 stick butter
1 6oz can crab meat
1 1/2T sherry or substitute (I used the syrup from a can of pears. See above comment about "class.")
1/2T Worcestershire sauce
Tabasco or favorite hot sauce to taste
*Check the labels on the Worcestershire sauce and hot sauce to easily make this hot cheese crab dip gluten free!
All you need to do for this quick easy crab dip is melt everything together over medium-low heat. Seriously, that's it! You'll have Start with the butter and cheese. No need to cut up the Velveeta unless it's been in the refrigerator.

Once the butter and cheese are completely melted, add the rest of the ingredients and stir until creamy and heated through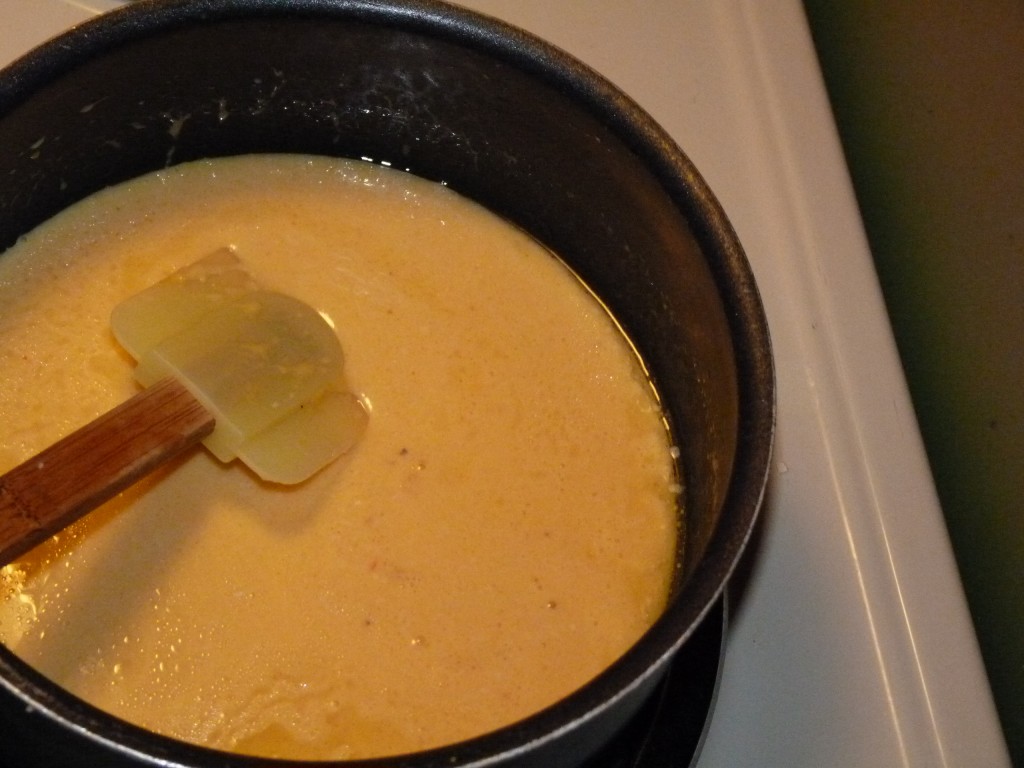 Serve this easy hot crab dip warm, but not piping hot. Allowing the easy hot crab dip to cool a little before serving will create a thicker texture more conducive to dipping. Serve with tortilla chips, Fritos, or as a fondue!
Cuisinart CFO-3SS Electric Fondue Maker
It's so delicious, you'll probably wish you had a hot cheesy crab dip fountain, but fondue is the next best thing. If you enjoyed this easy hot crab dip recipe, try my Death by Spinach Dip too!