Nestled along Alabama's beautiful Gulf Coast, Turquoise Place by Spectrum Resorts is an easily recognizable landmark in Orange Beach. With two towers that soar over the city skyline and the Gulf itself, you don't have to worry about getting lost when you stay at this iconic resort.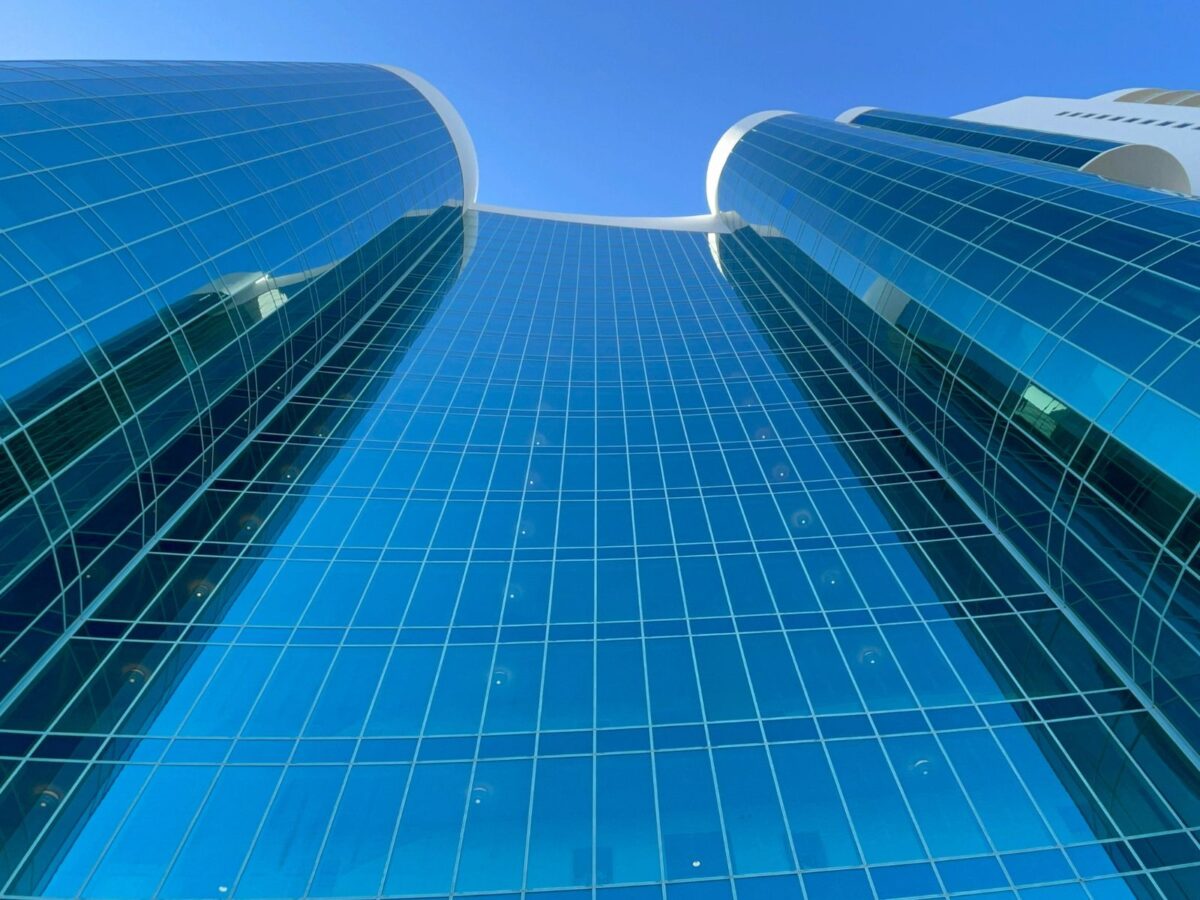 Turquoise Place is one of the most luxurious places you can stay in Orange Beach. Everywhere you look there's something gorgeous to see.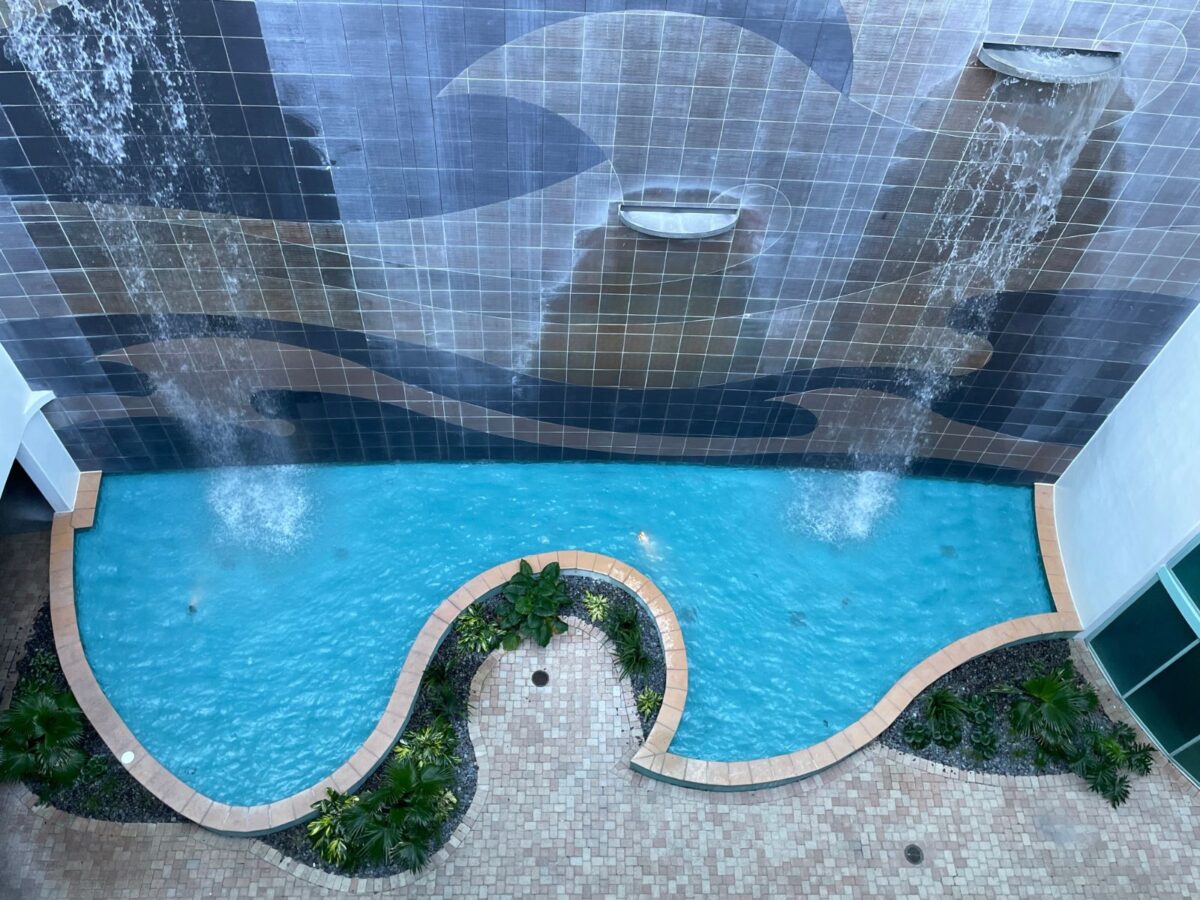 Check out this video for some highlights of this dazzling property.
Room Tour
We enjoyed five relaxing nights in West Tower D Room 2204. Each of the three-bedroom units at Turquoise Place offers 2400 square feet of living space! Let's take a little suite tour.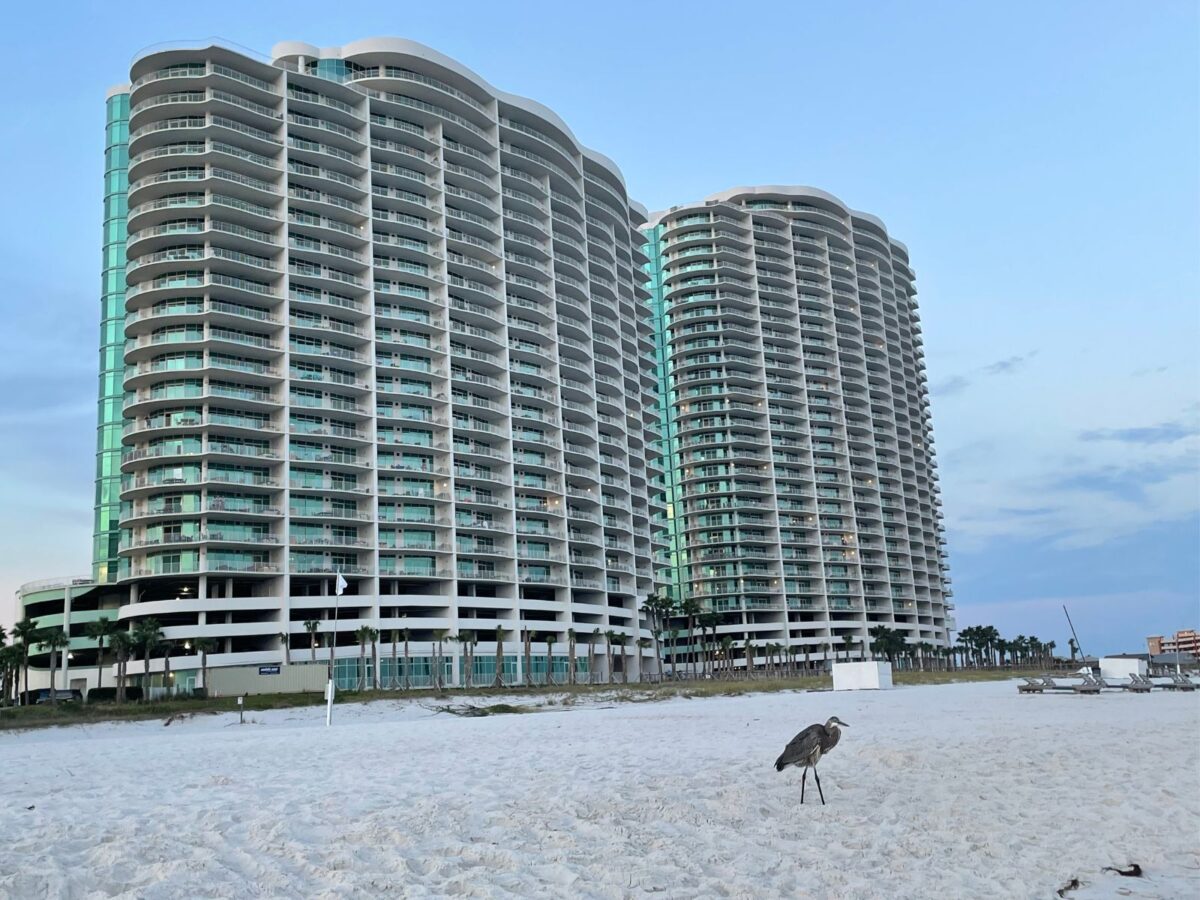 Bedrooms
We often don't sleep very well when away from home, but I slept better at Turquoise Place than I ever do.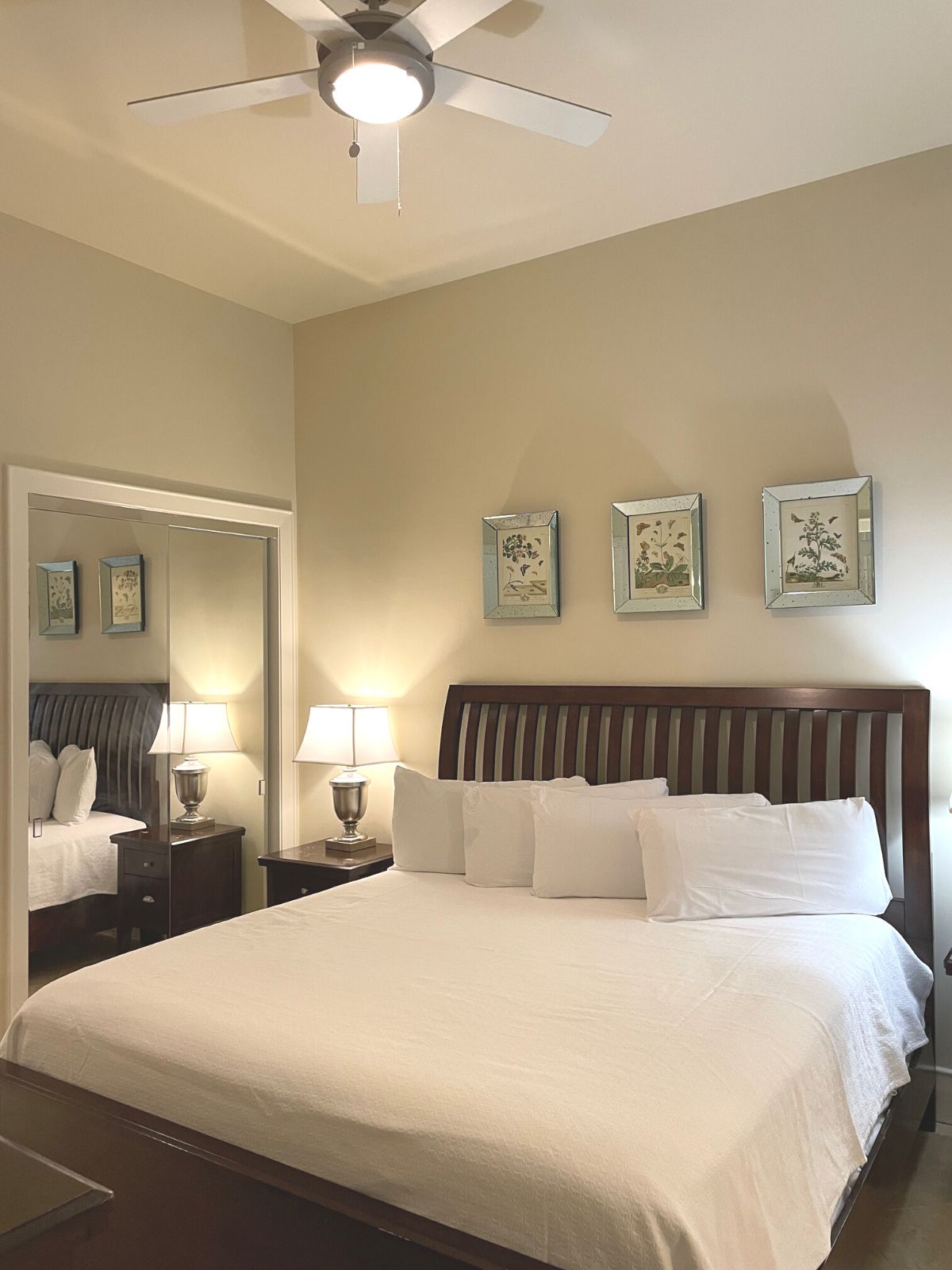 A cozy king-sized bed is to thank for that as well as the Clean Bed Guarantee. More on that later! Each of our children had their own room with a TV in it so they were very happy "campers." Albeit, a little spoiled now thanks to Turquoise Place!
Living area
The floor plan is open-concept which makes this 2,400-square-foot unit seem even more spacious. Turquoise Place is ideal for multigenerational travel or large groups.
You don't even have to leave the room to enjoy a sweeping view of the Gulf of Mexico.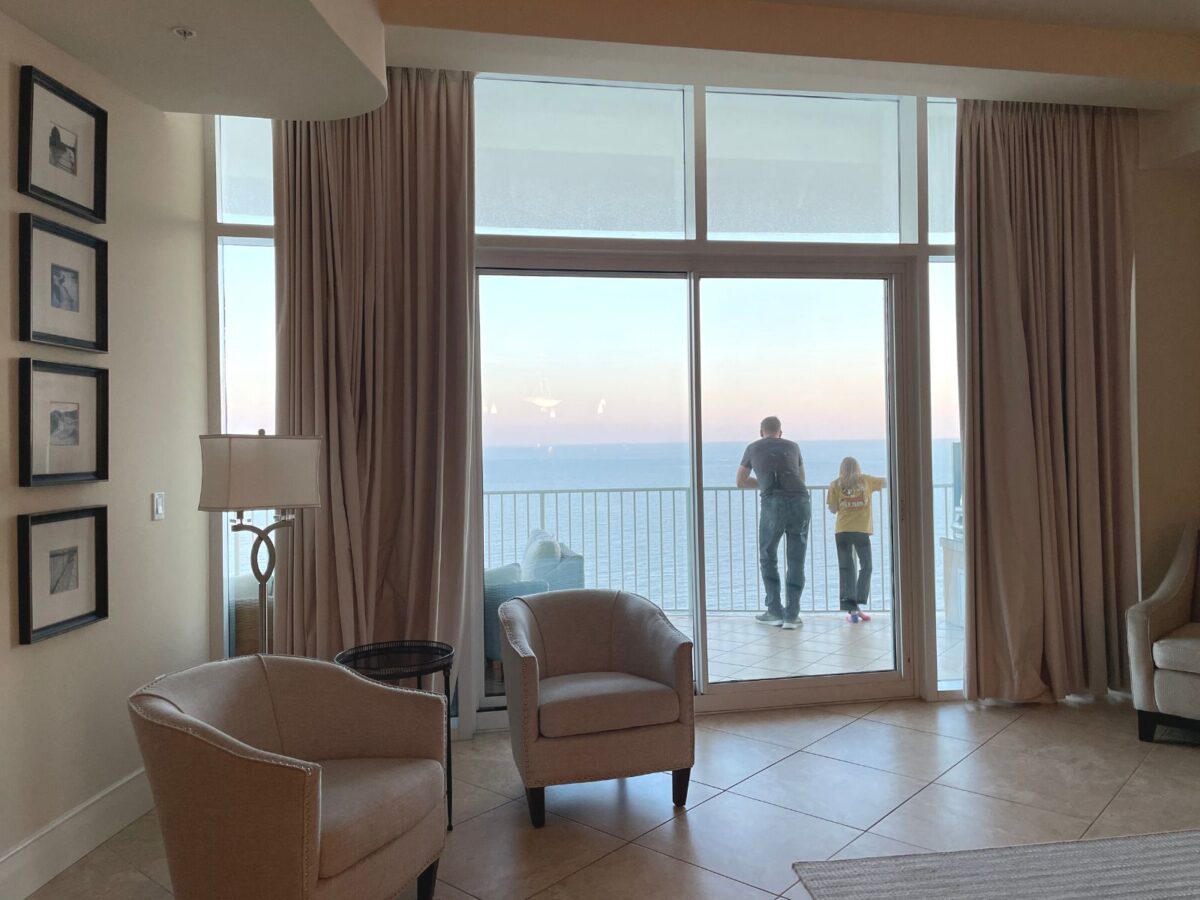 Kitchen/Dining
The dining area is open to the living room and kitchen. There's plenty of seating thanks to the large dining room table and the bar seating at the kitchen counter.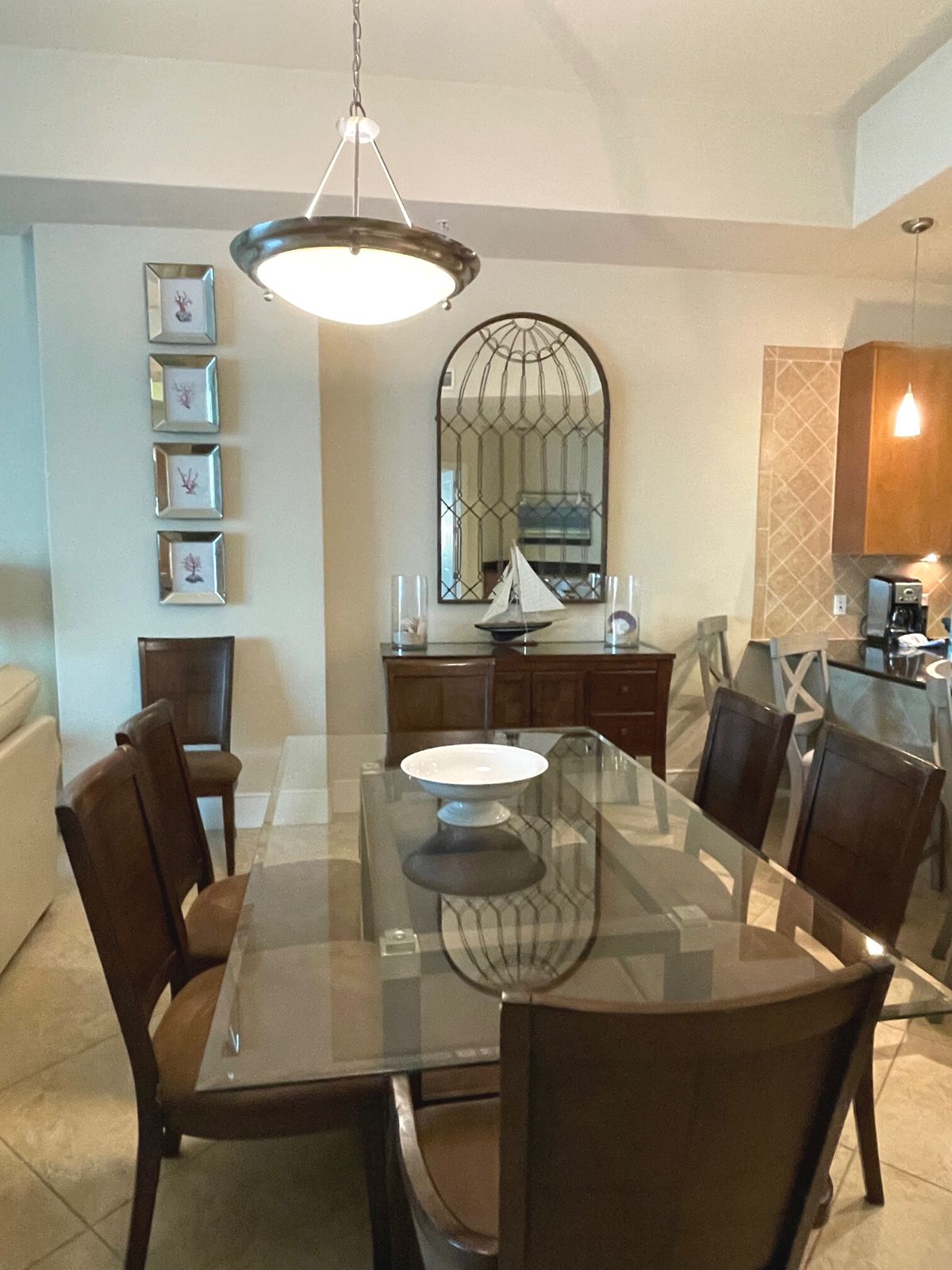 There's even a wet bar for wine, ice, and making blended drinks. The appliance in the wet bar photo above that looks like a small dishwasher is actually a huge ice maker. You'll have plenty to keep your cooler full when you head down to the beach.
And if you have to cook on vacation, you might as well do it with the help of a fully-stocked kitchen and luxury appliances.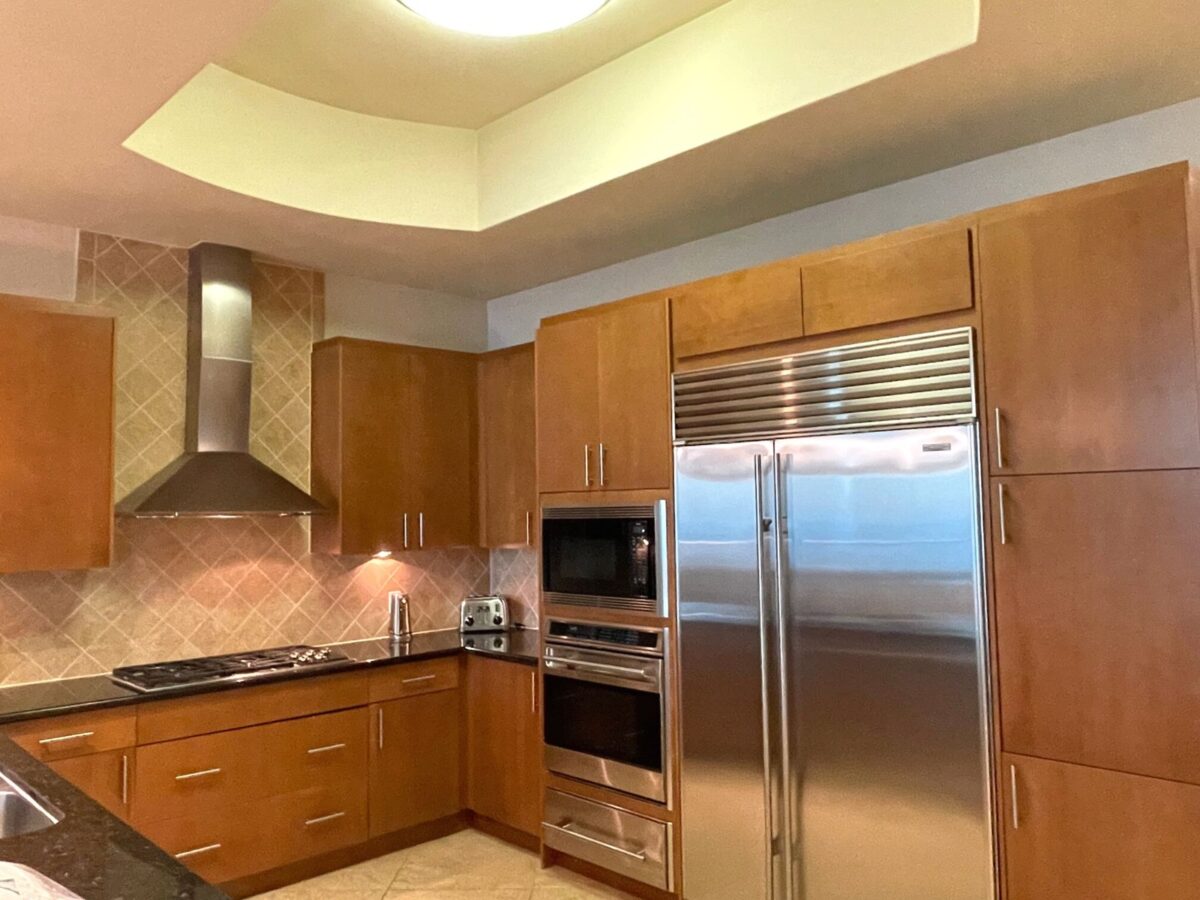 Laundry
A washer and dryer are a must for me when traveling to the beach, especially with kids. Turquoise Place goes the extra mile with an entire laundry room! There's plenty of hanging space and a sink for big, sandy messes.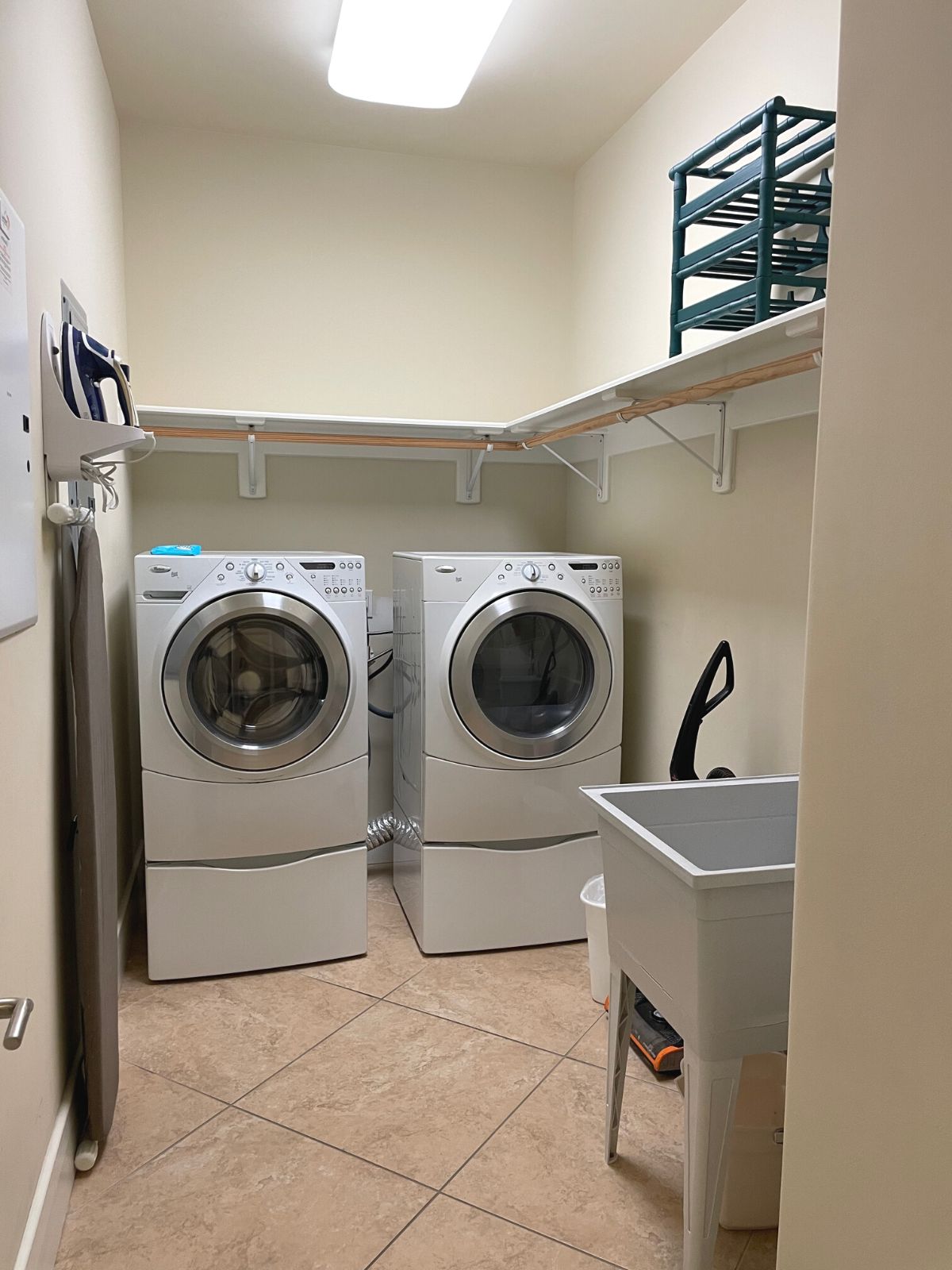 Bathrooms
I spent entirely too much time in the bathroom during our stay, but can you blame me? Look at that tub! It became my own private reading nook.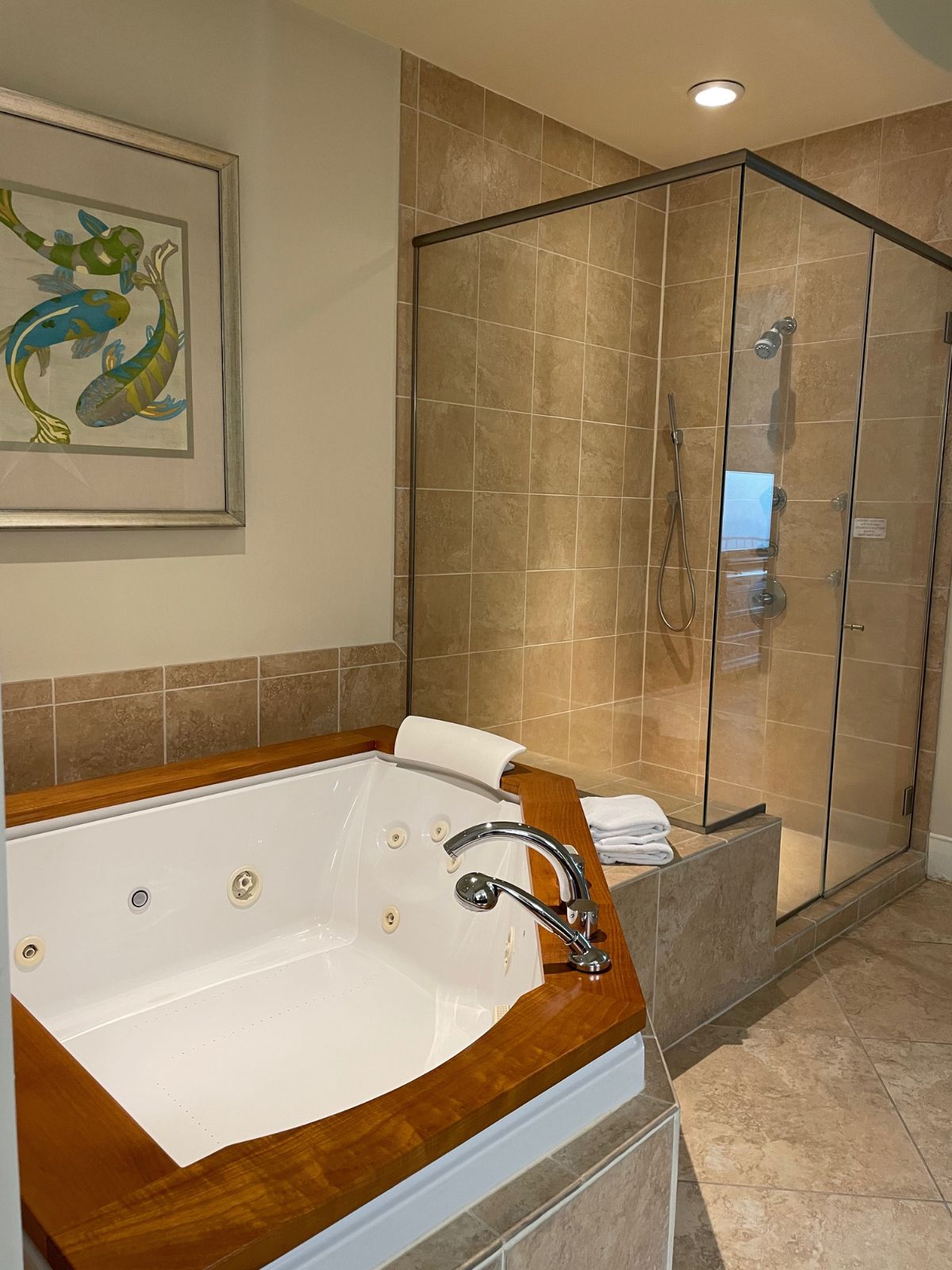 The shower is quite luxurious as well with a built-in bench and multiple shower heads. Our unit had a total of three full bathrooms (all with jetted tubs) as well as a half bath off the hallway.
Balcony
The luxury continues as you step outside the living area onto the balcony of Turquoise Place units.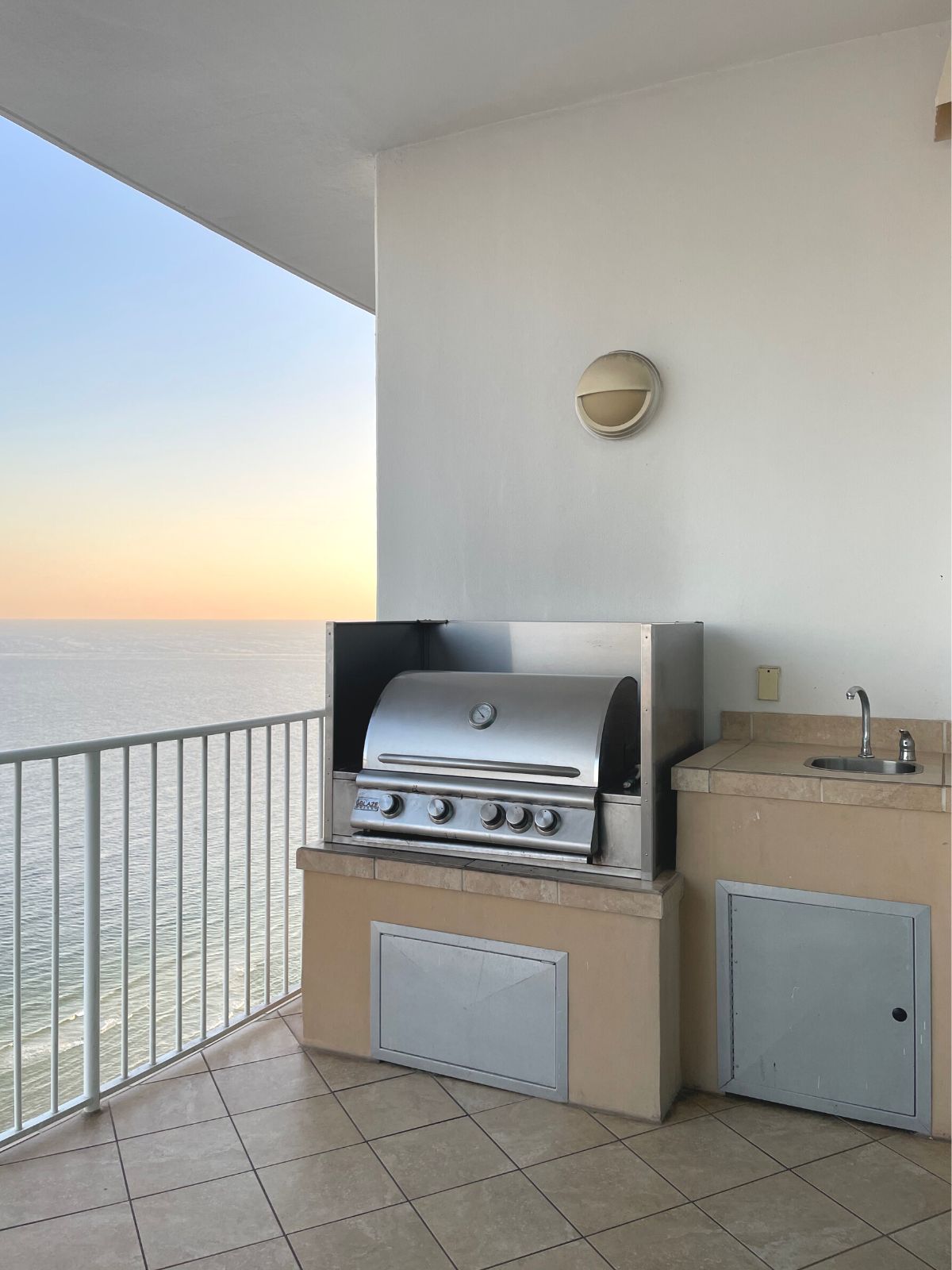 The gas grill setup is enough for even the pickiest grillmasters to perfect their dishes. And in case all that indoor seating isn't quite enough for your crew you can take the party outdoors for even more places to lounge and dine.
I actually took a couple of late afternoon naps on this couch. With the waves crashing and the perfect fall air, it was so wonderful to doze off.
Now for the piece de resistance of the balcony. Drum roll, please…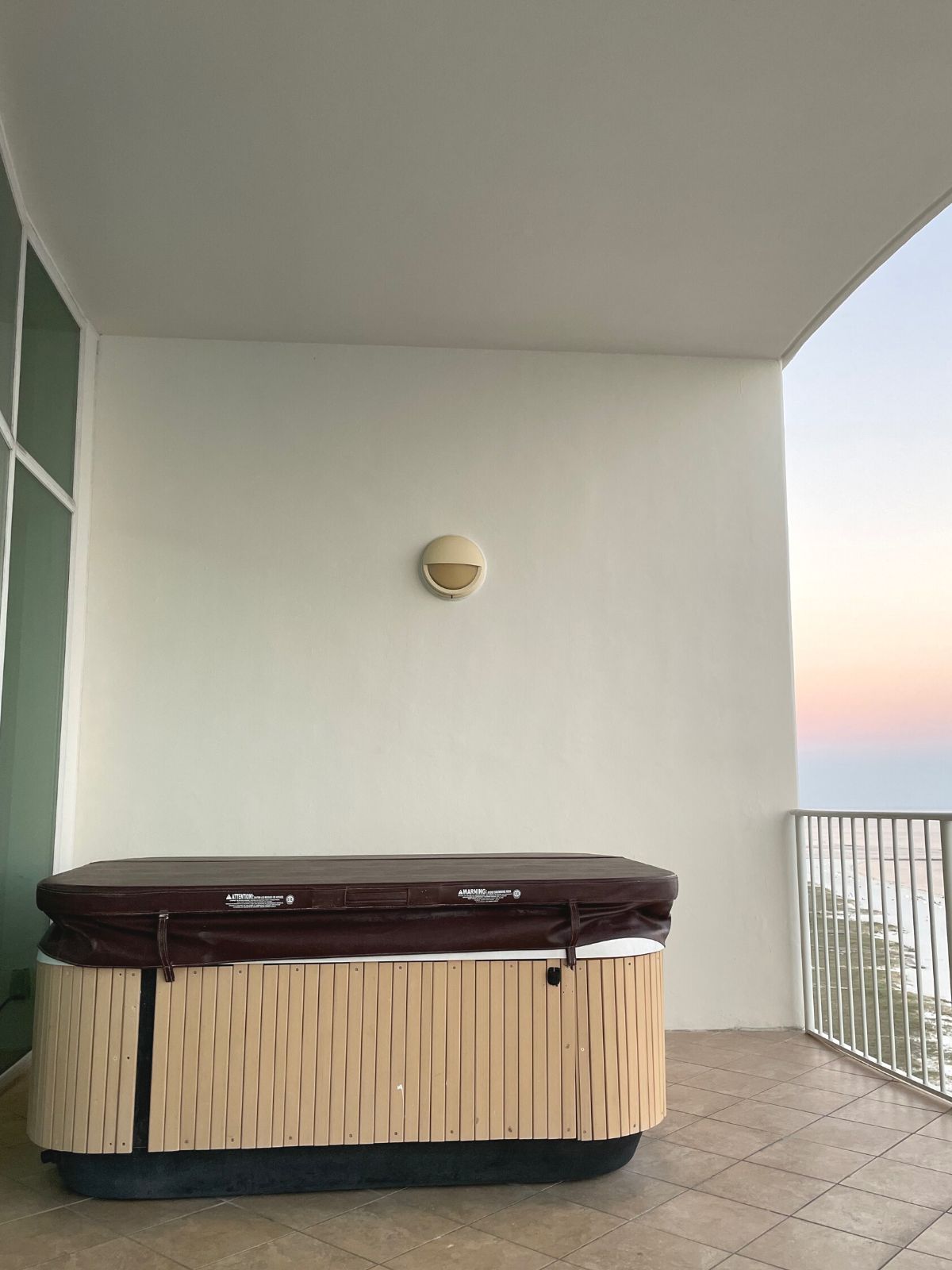 Your own private hot tub! Did I mention the kids are a little spoiled now when it comes to beach accommodations? That goes for me too.
Speaking of the balcony area, let's talk about the gorgeous view.
Views
With your own private hot tub on your own private balcony, you'll be spending lots of time taking in the beautiful view right from your suite.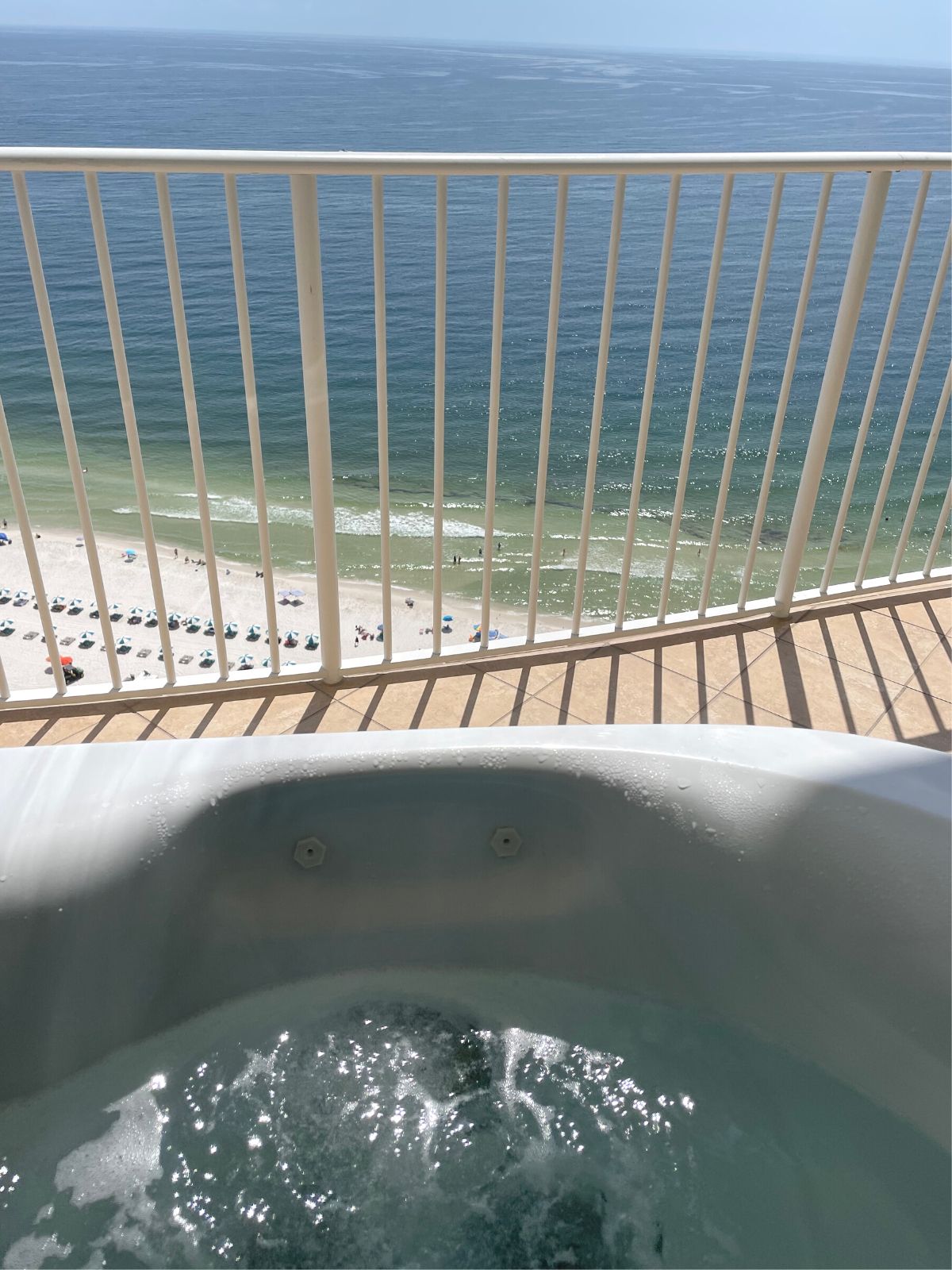 If you booked a room on a lower level, don't fret. Turquoise Place has views for days! Watch the tide come in from the fitness room or Spectrum Club Lounge on level 5, or just look out the elevator like we did:
We enjoyed excellent weather during our September trip and what little rain we had brought out a beautiful rainbow.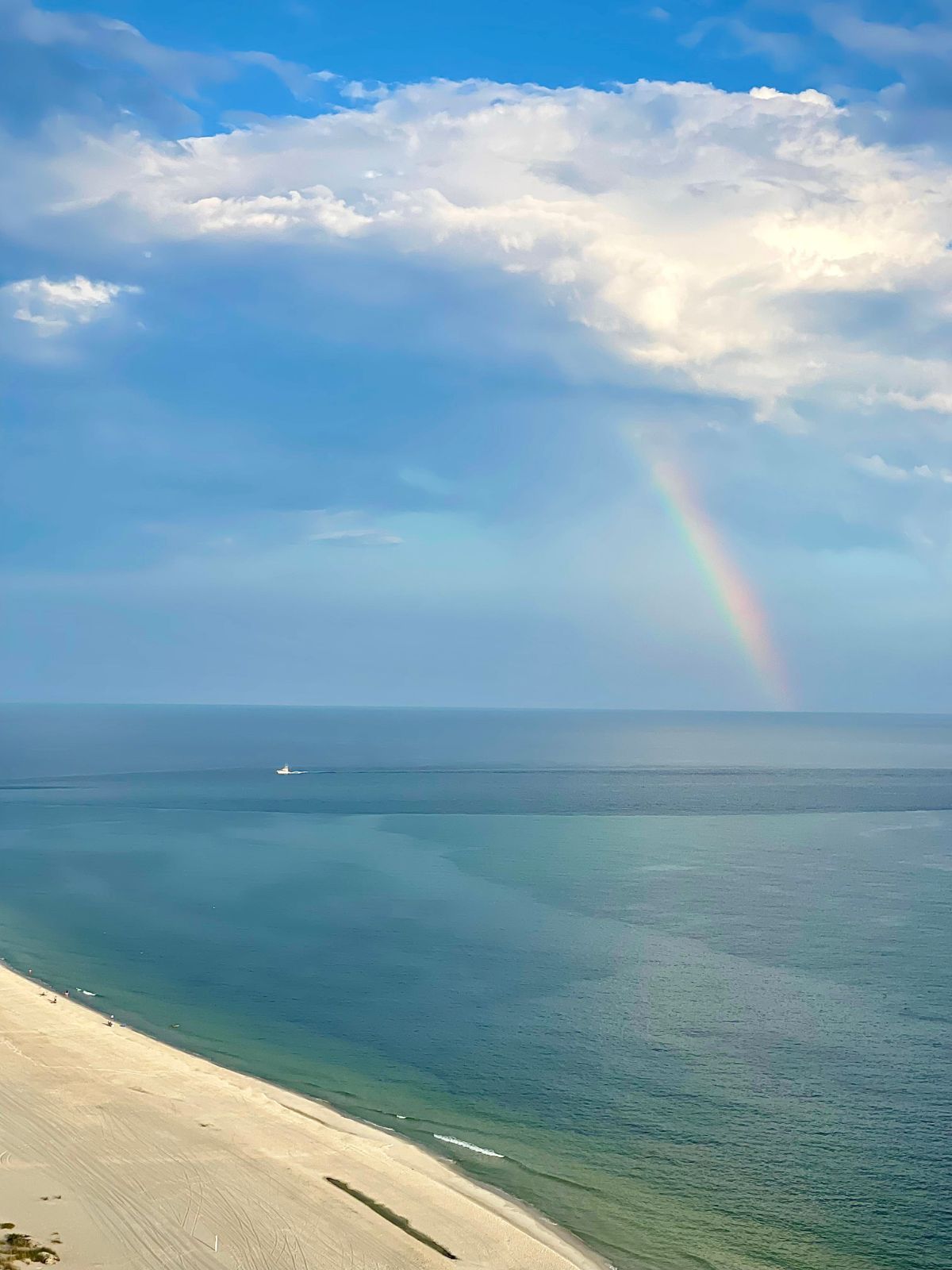 We stayed on the 22nd floor and were able to watch planes, helicopters, and pelicans fly by at eye level as if we were watching cars and squirrels instead!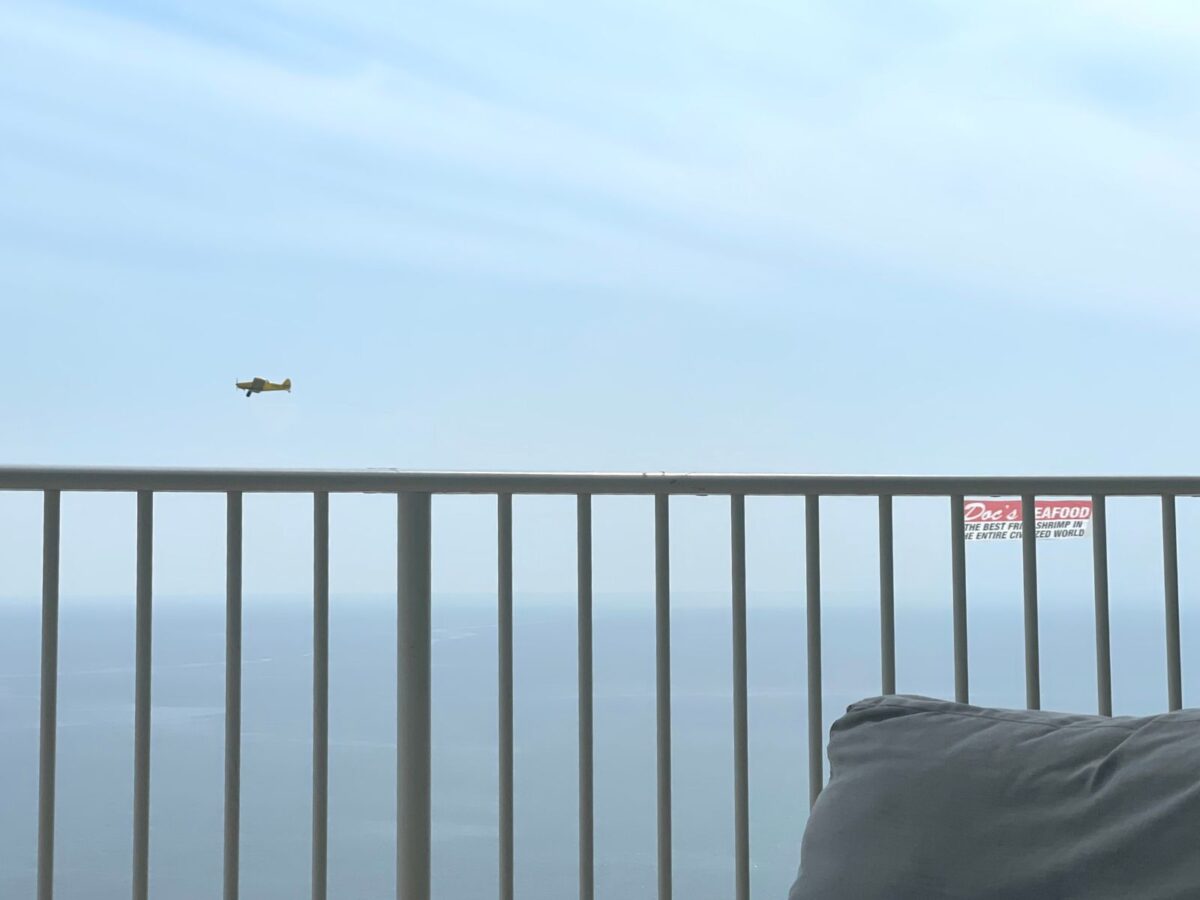 Here's a video walkthrough of our unit so you can get an even better idea of the layout.

Benefits of Booking Direct
When you book your stay at Turquoise Place directly through Spectrum Resorts, you get a host of exclusive perks and benefits.
Clean Bed Guarantee
Complimentary Beach Towels
Mid-Stay Cleans
Onsite Front Desk
Keyless Entry and Cashless Charging
10% Discount on Dining and Shopping
Spectrum Club Lounge Access
The Clean Bed Guarantee means that duvets and coverlets are washed before every single arrival. This is not a standard in the vacation rental industry, but Turquoise Place takes cleanliness seriously.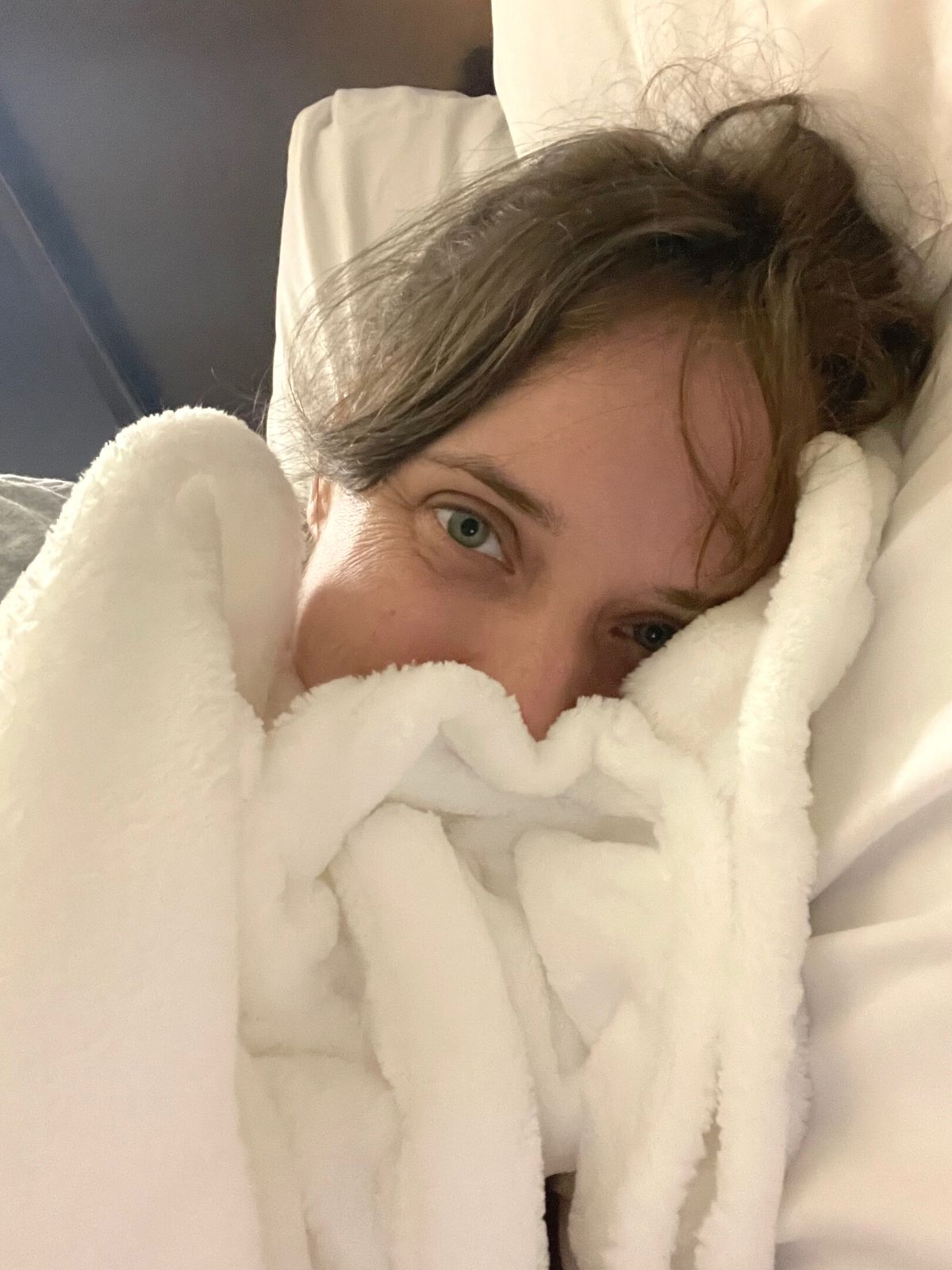 This extends to Spectrum Resort's complimentary beach towels that are supplied and waiting in your room for you when you book direct.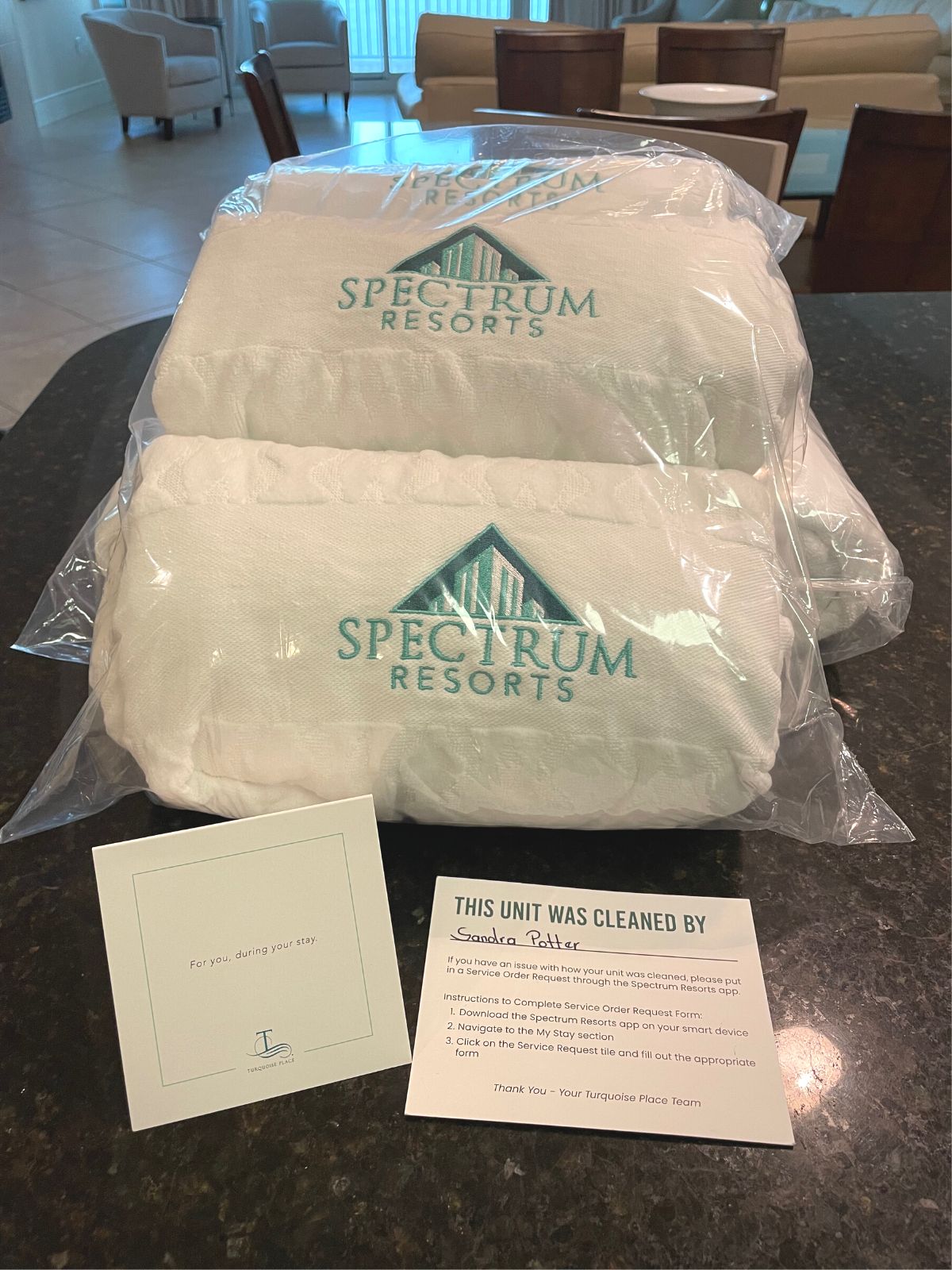 When you book your room directly through Spectrum Resorts, you'll enjoy mid-stay cleans which includes making the beds with existing linens, cleaning the toilets, providing fresh toilet paper, and more!
Turquoise Place wristbands allow you to charge food, drinks, and items from the Cabana 8 shop straight to your room. There's no need to bring your wallet or cash down to the beach or pools! You'll receive a 10% discount when using your wristband to pay.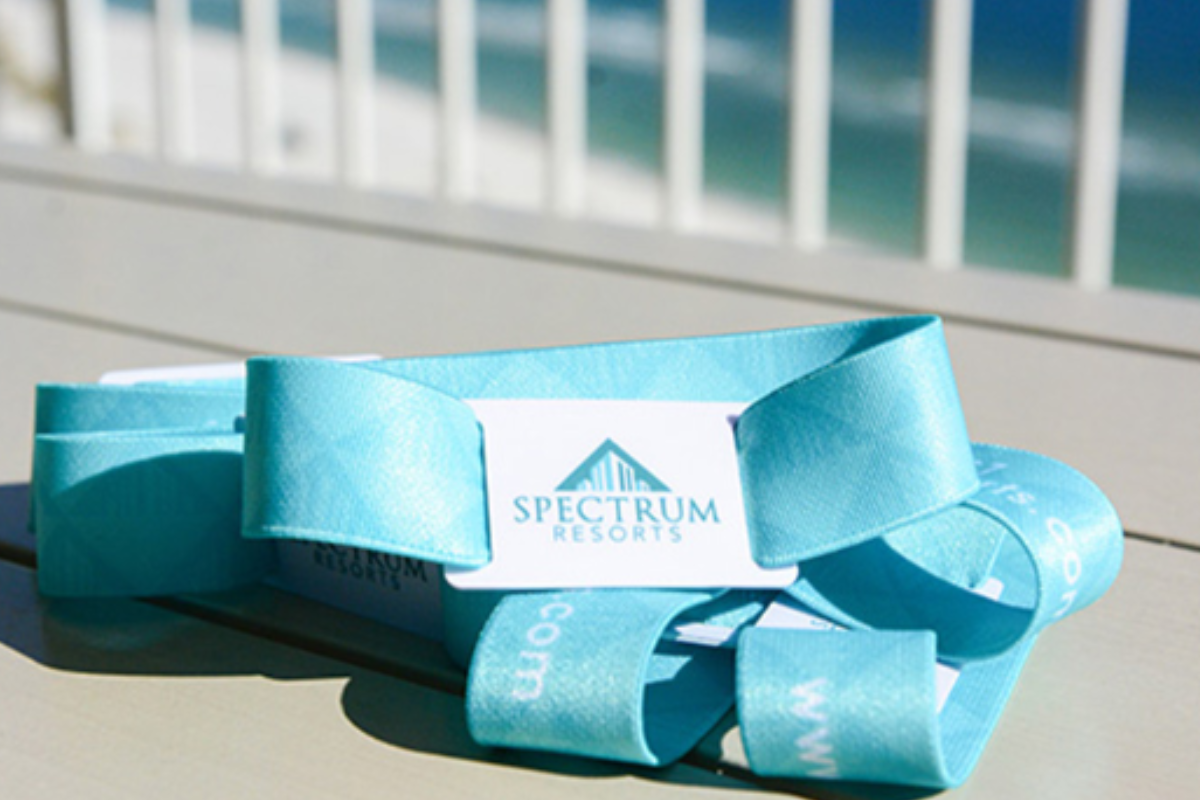 Your wristbands also serve as your room key! We loved not having to keep up with a key, card, or code.
The biggest perk for us was having access to the Spectrum Club Lounge.
Complimentary continental breakfast is served each morning (seasonally).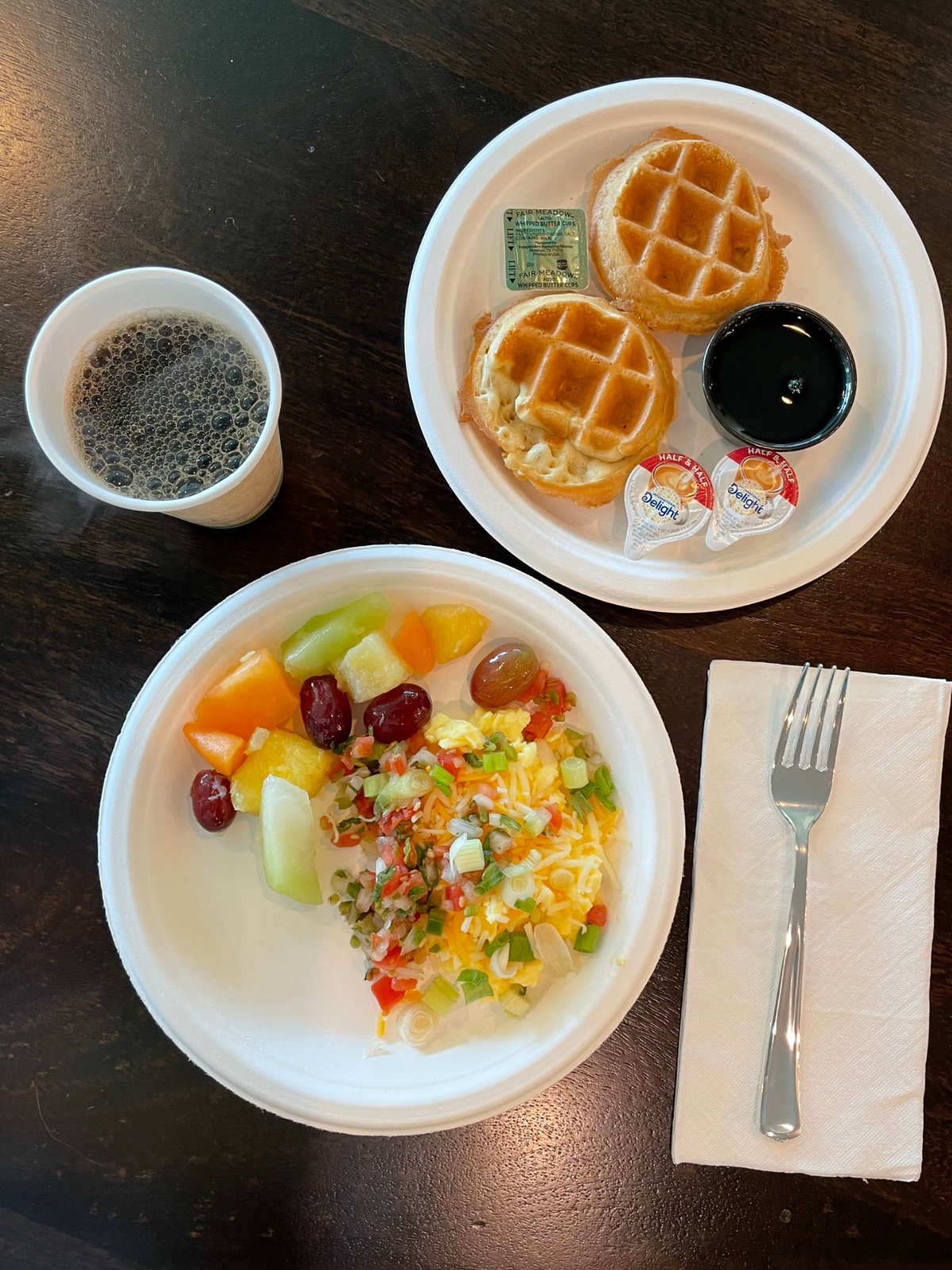 And when you finished eating, you can play a game of shuffleboard, pool, ping-pong, foosball, or one of four Xbox gaming systems!
You'll also have access to the game closet with fun board games and card games to choose from. We enjoyed bringing a couple back to our room at night to play together after sunset.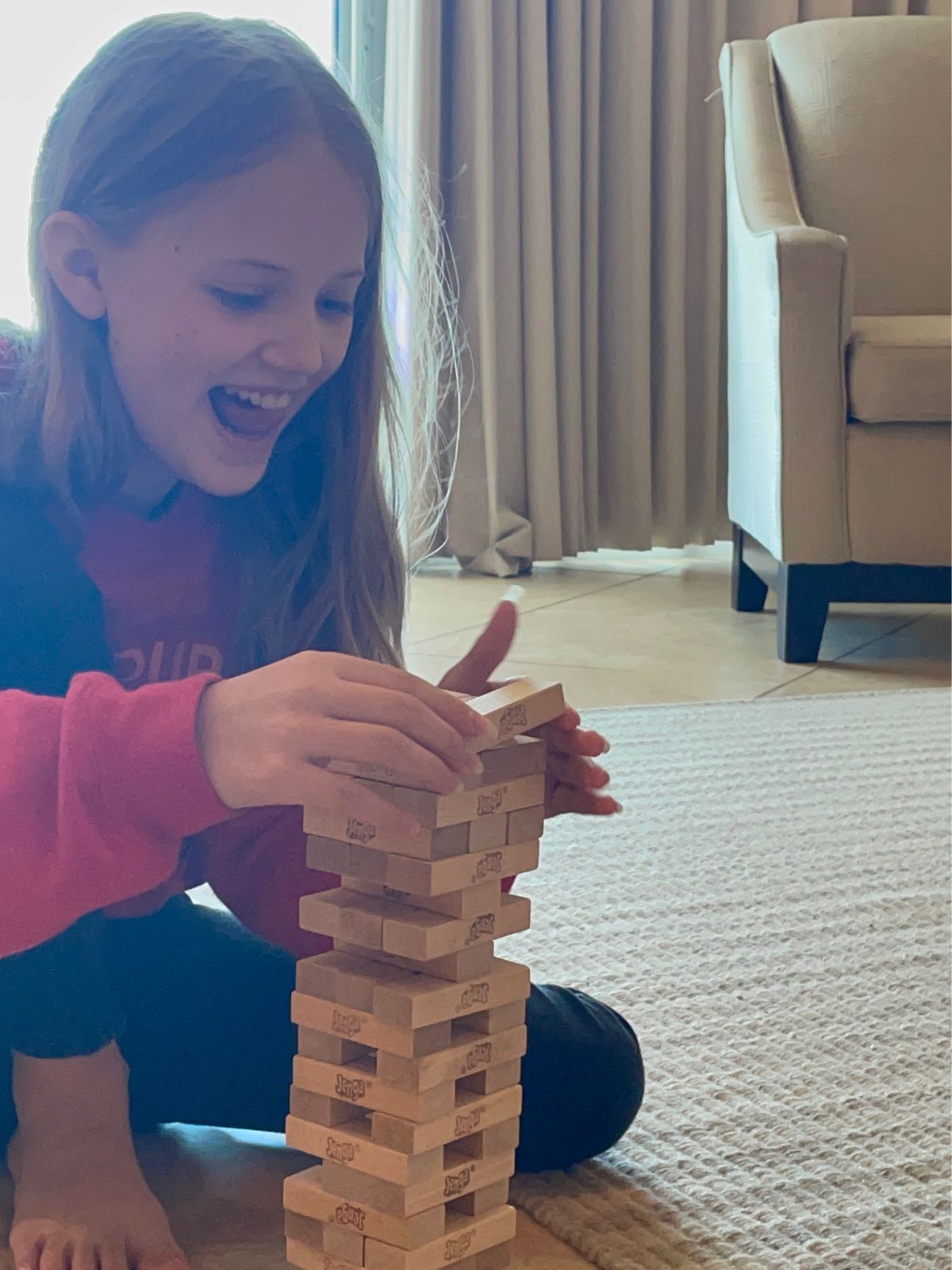 All of these perks and benefits are only available when you rent directly through Spectrum Resorts.
Dining
We definitely didn't go hungry during our stay at Turquoise Place. Change of Pace Poolside Bar & Grill is there to make sure you are well-fed after all that time on the beach or in the pools.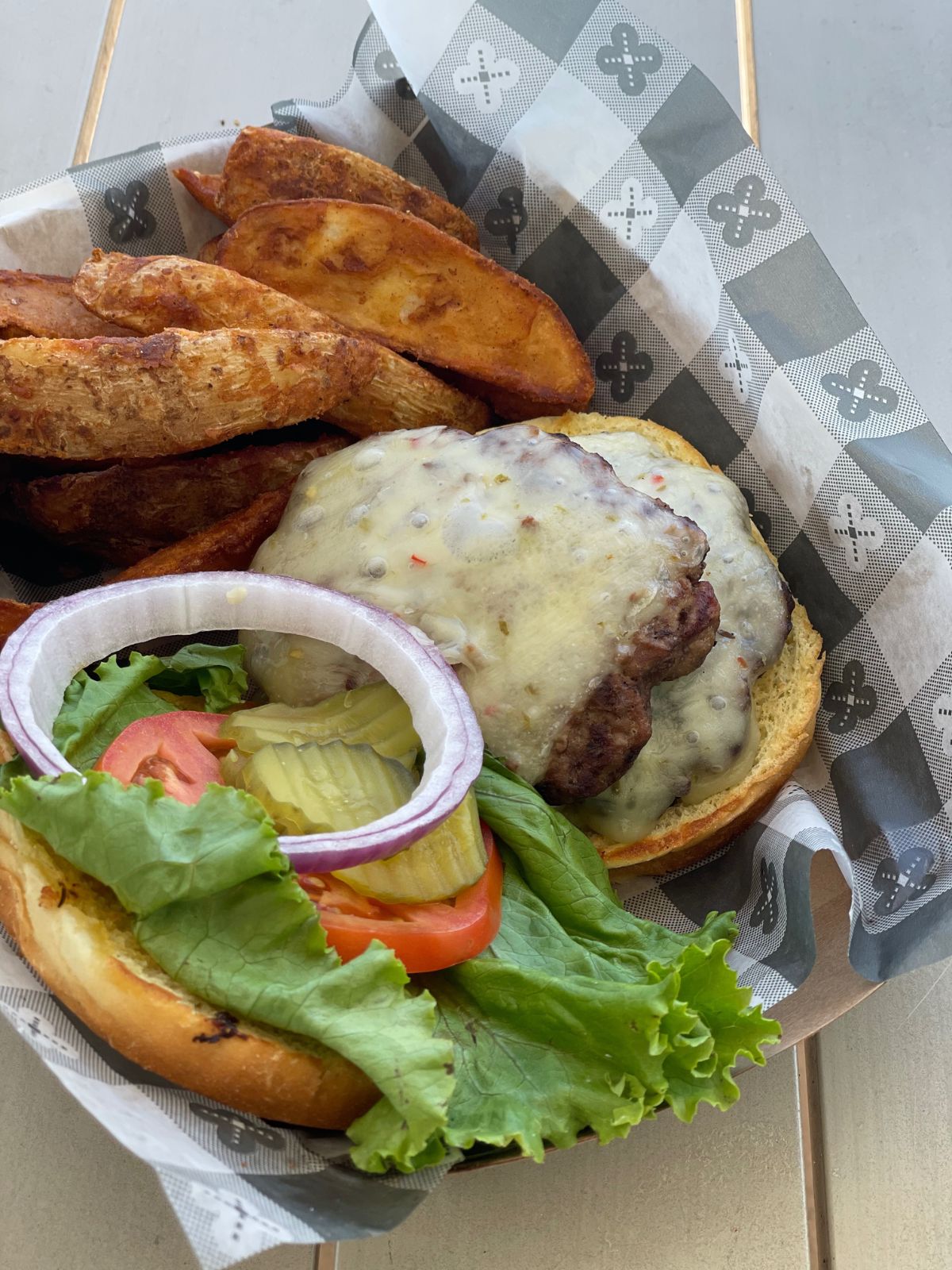 The potato wedges are amazing and my kids loved the cheese pizza so much that we ordered at least 4 of them. It's all they wanted to eat! Check out their full menu.
We always ordered our food and took it back to the room rather than eating poolside. There's plenty to enjoy while you wait like oversized lawn games and a koi fountain.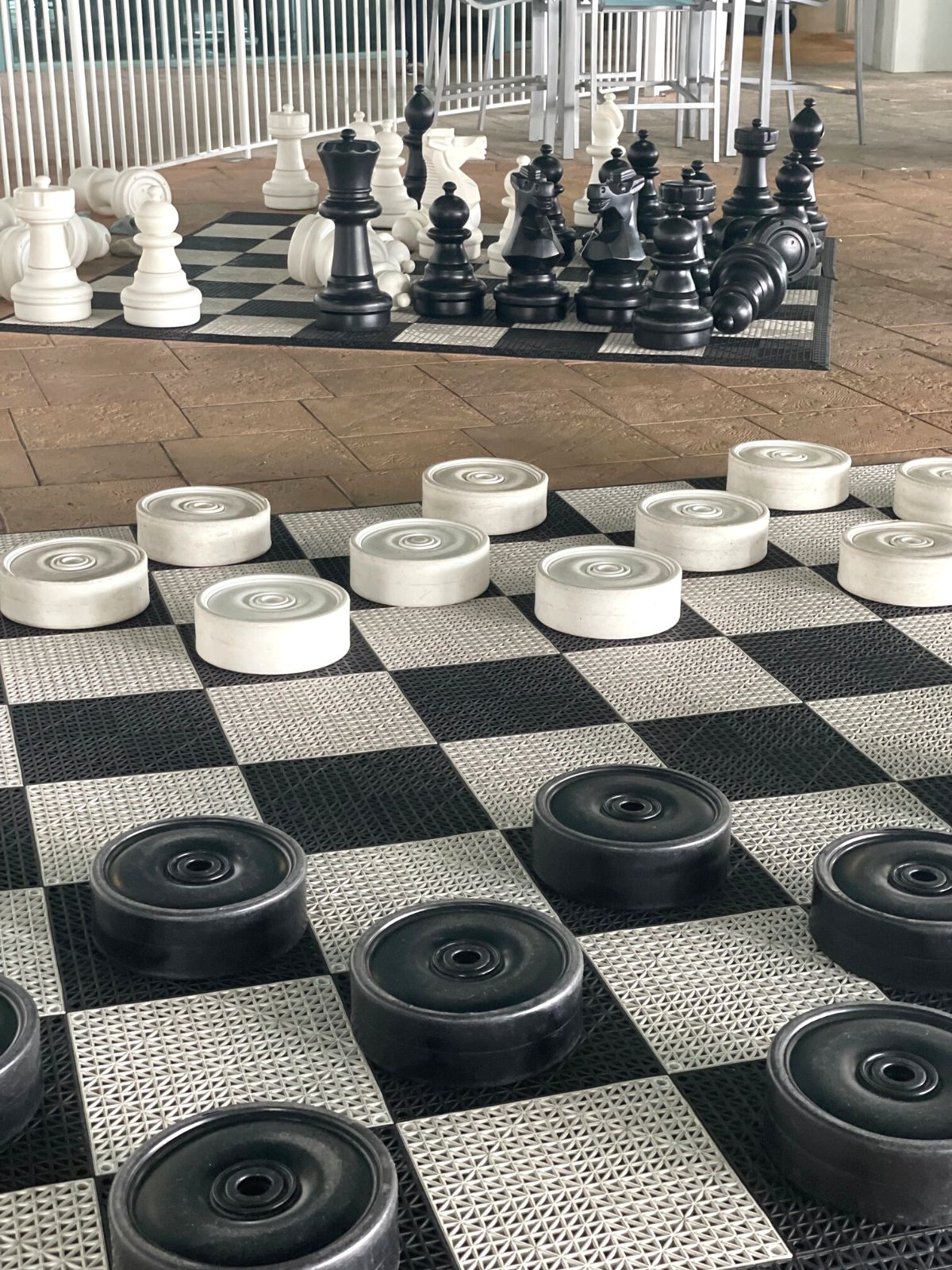 Amenities
Turquoise Place by Spectrum Resorts has a range of amenities. Your beach trip won't be boring and you'll have plenty of options in case of inclement weather during your visit.
Our favorite area was the indoor pool on the 4th floor of Tower D. With a spacious, heated indoor pool, two hot tubs, a steam room, and a sauna, this is where we headed every morning of our stay to start the day off right.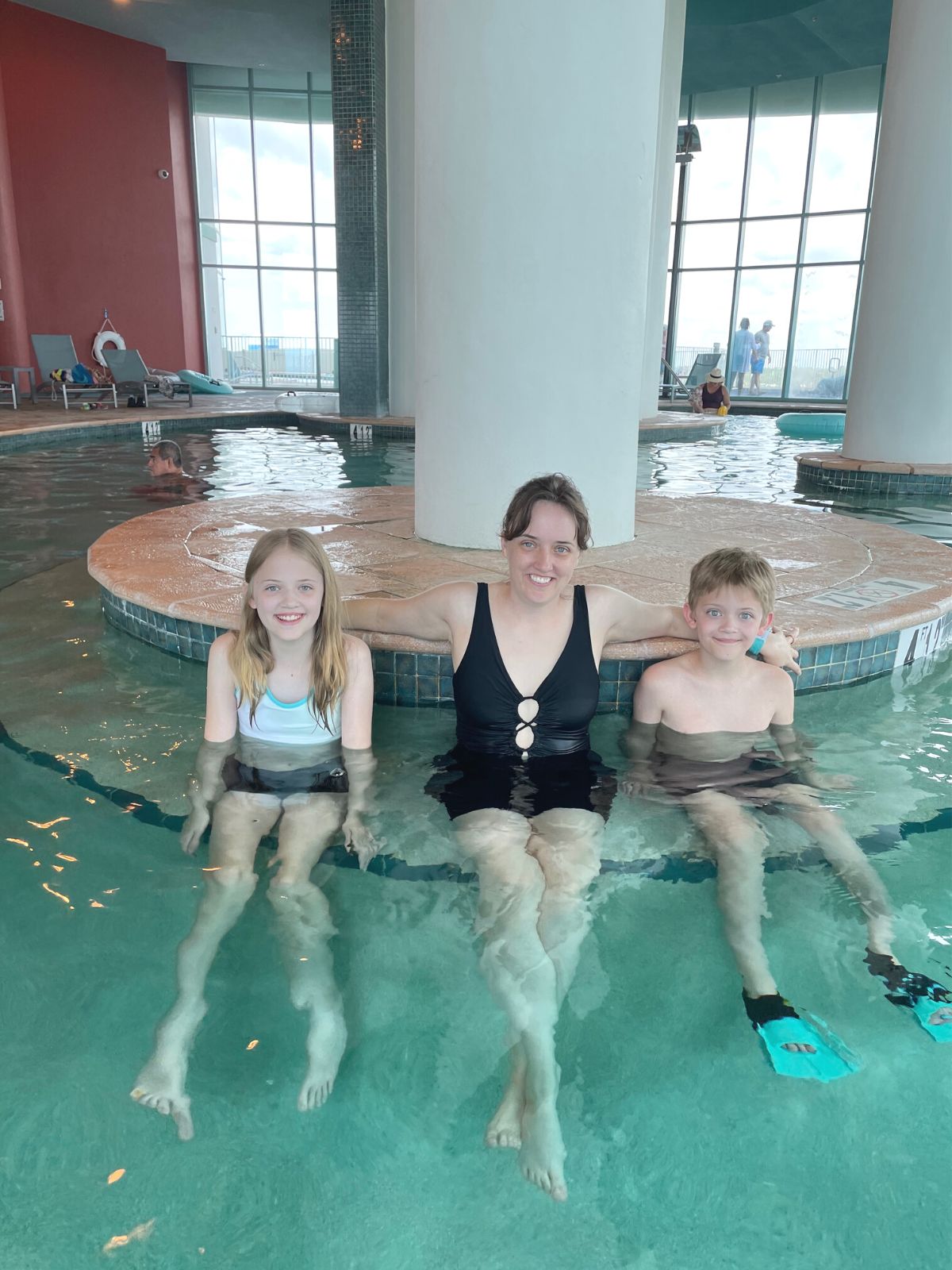 If you step out the doors behind us in the picture above you'll find a children's playground.
And just behind the playground is a lazy river!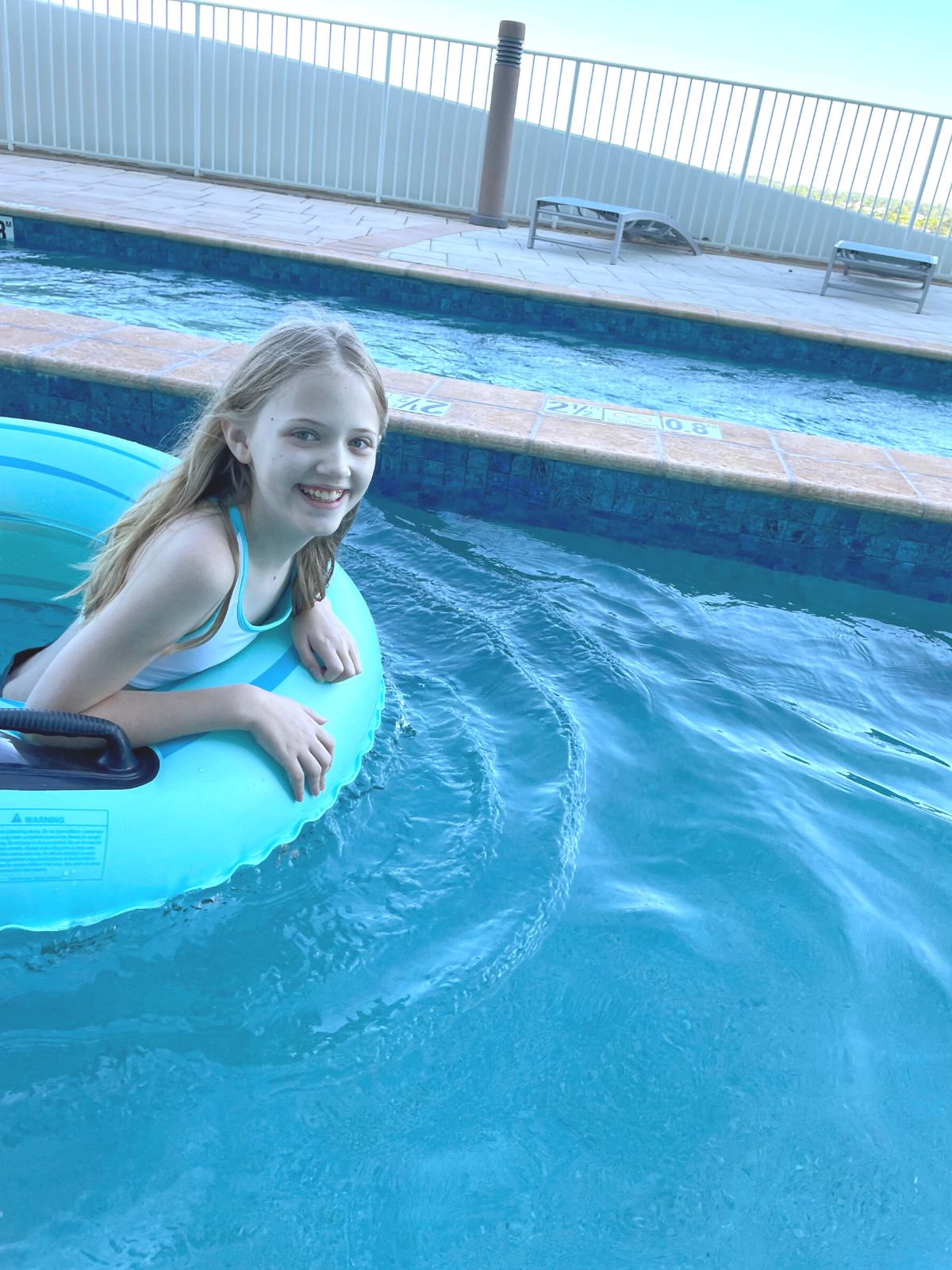 Each tower has its own outdoor pool and two tennis courts are located on the 4th floor of East Tower.
Turquoise Place by Spectrum Resorts is so beautiful, luxurious, and fun that you might be tempted to hang out in and around the towers all day. Don't forget the beach itself though!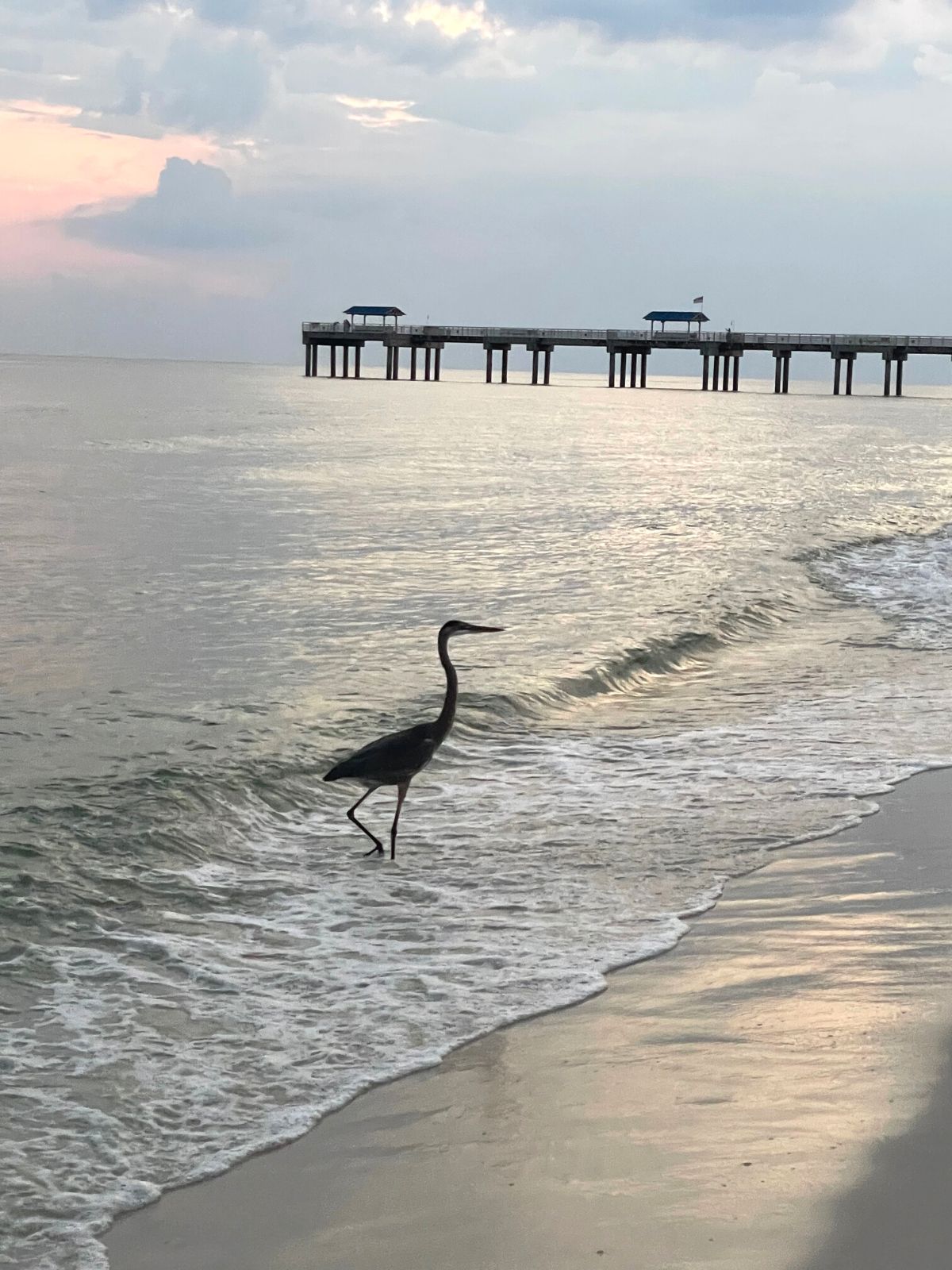 Turquoise Place may not own the Gulf of Mexico but they sure do provide you with a heavenly slice of it.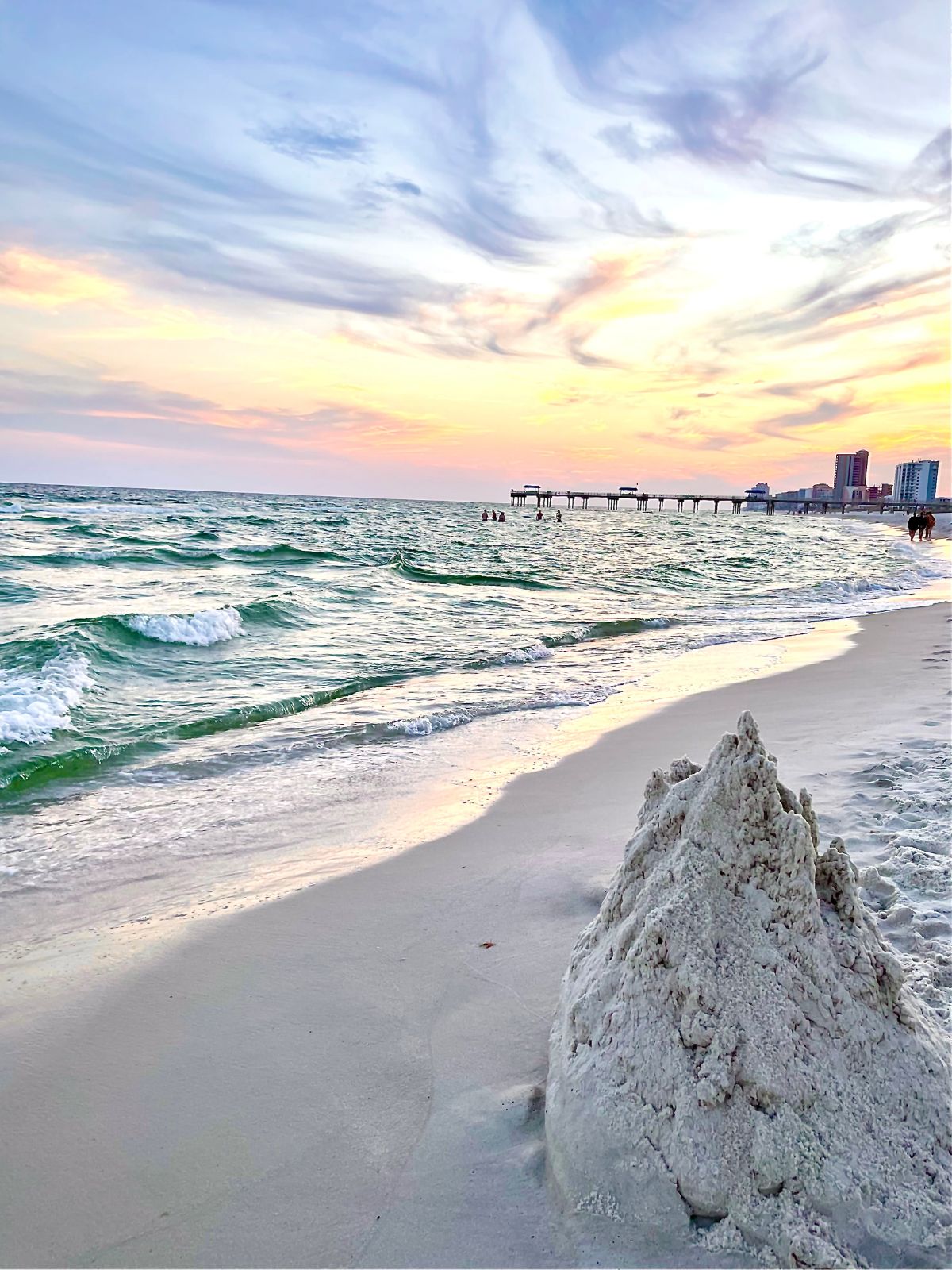 FAQ
How many floors does Turquoise Place have?
One tower has 24 stories and the other has 32.
Does Turquoise Place allow pets?
No. Turquoise Place by Spectrum Resorts does not allow pets in their rental units. If you happen to see a dog on the property, it likely belongs to someone who owns their unit and is currently visiting.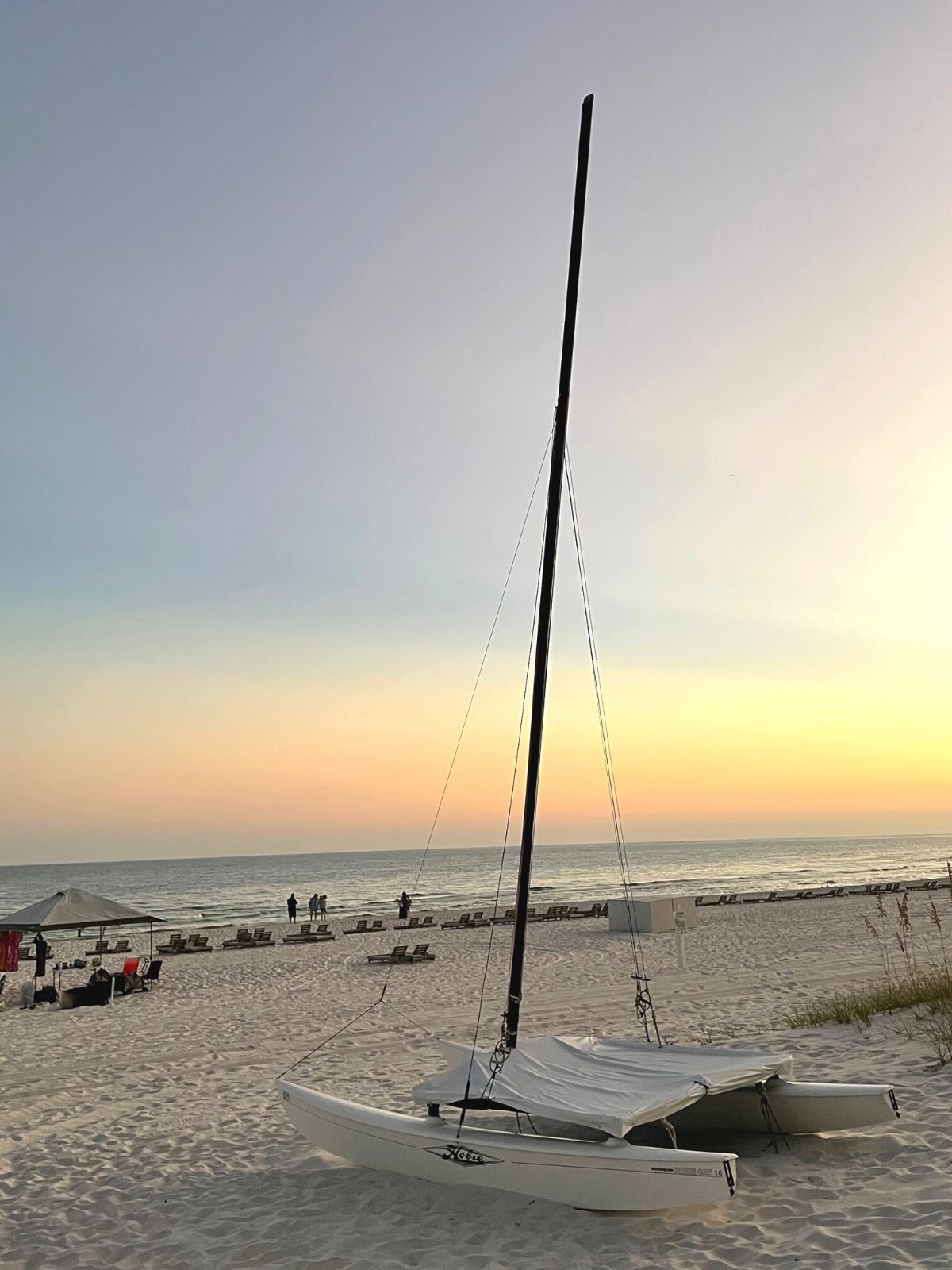 Location
The iconic Turquoise Place towers are hard to miss when you're on the road, but below is a map so you can get an idea of how close you are to your favorite Orange Beach and Gulf Shores restaurants and activities.
Accommodations and meals were provided by Spectrum Resorts. All opinions are my own.