Soup is a staple at our house in fall and winter. Instant Pot soup recipes are even better than stovetop ones in my book because you can fix them and forget them! Soup lovers rejoice with these Instant Pot Soup Recipes to keep you warm this season.
Instant Pot Soup Recipes to keep you warm this season. Categorized by Instant Pot vegetable soups, chicken, beef, pork, and seafood soups. #instantpot #souprecipes" width="700″ height="1254″/>
These Instant Pot Soup recipes are organized by the main meat in the dish (or lack thereof): Chicken, Beef, Pork, Seafood, and Instant Pot vegetable soups. There's something for everyone!
Instant Pot Soup Recipes
Chicken Instant Pot Soup Recipes
Neena's Instant Pot Chicken Soup – This looks like it would be perfect for a sick day. I can almost see it's healing powers wafting up!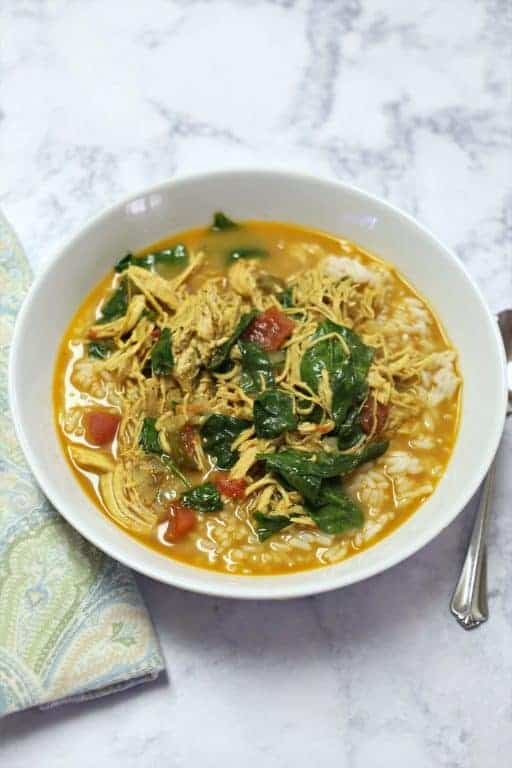 Instant Pot Chicken Pesto Soup – low carb!
Instant Pot White Chicken Chili – The beans in this recipe make the chili go far for less cost which makes it ideal for crowd or a large family. Serve it over rice to make it even more filling and economical.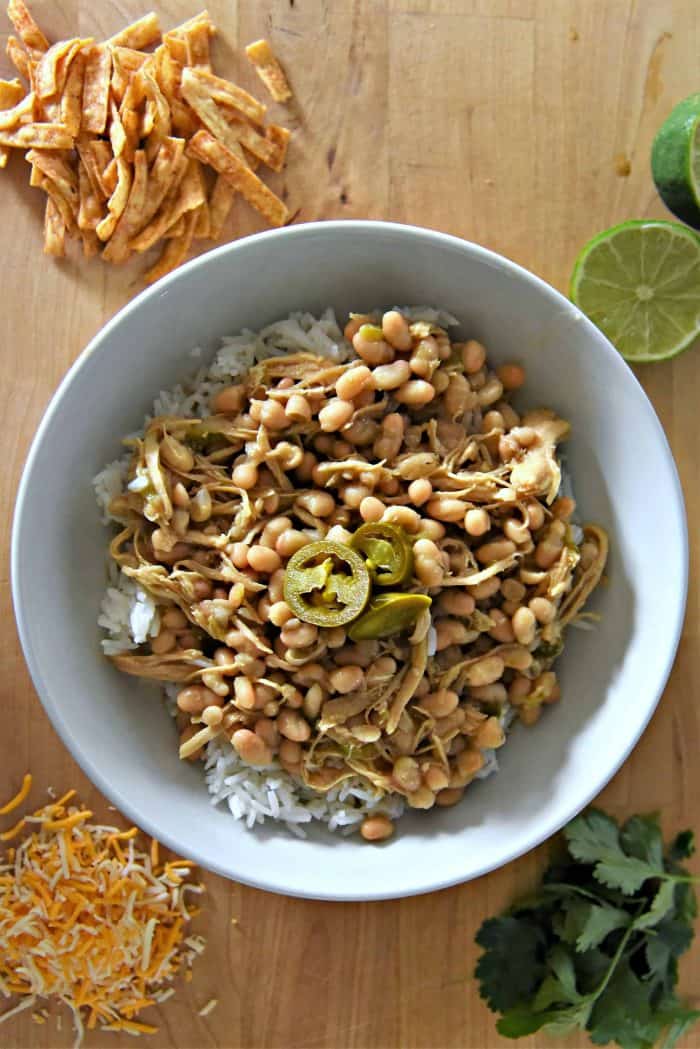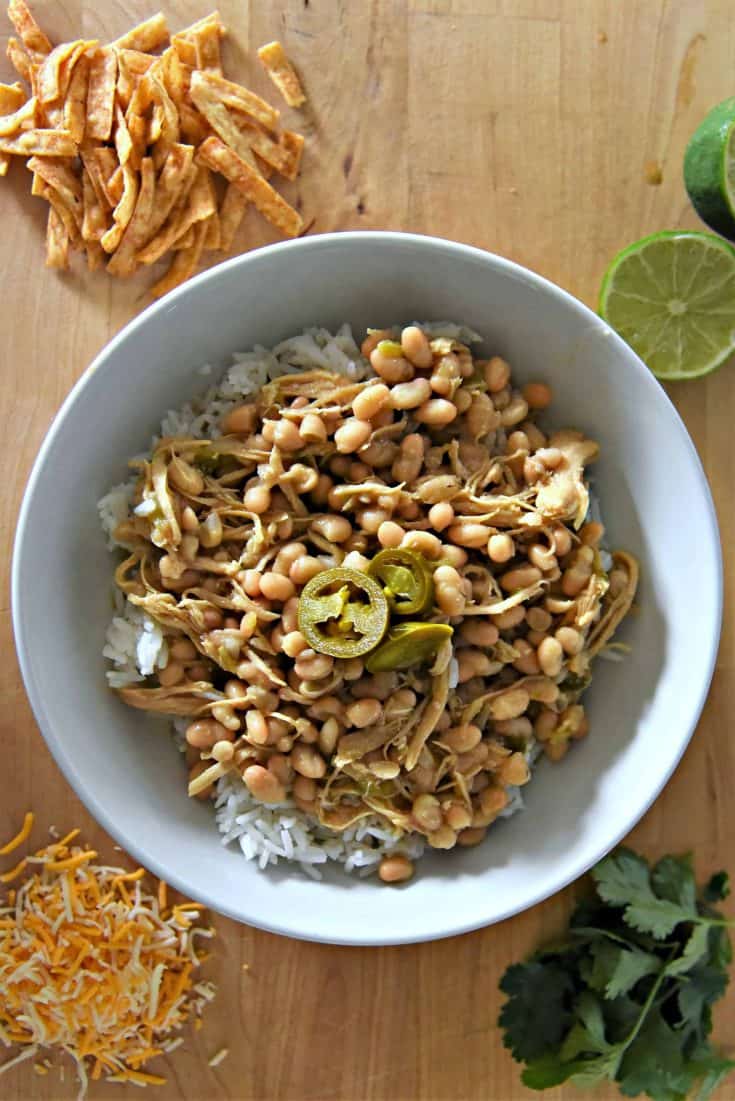 Instant Pot White Chicken Chile Verde – With more of a broth-like base, this particular white chicken chili is high on flavor and lower on carbs.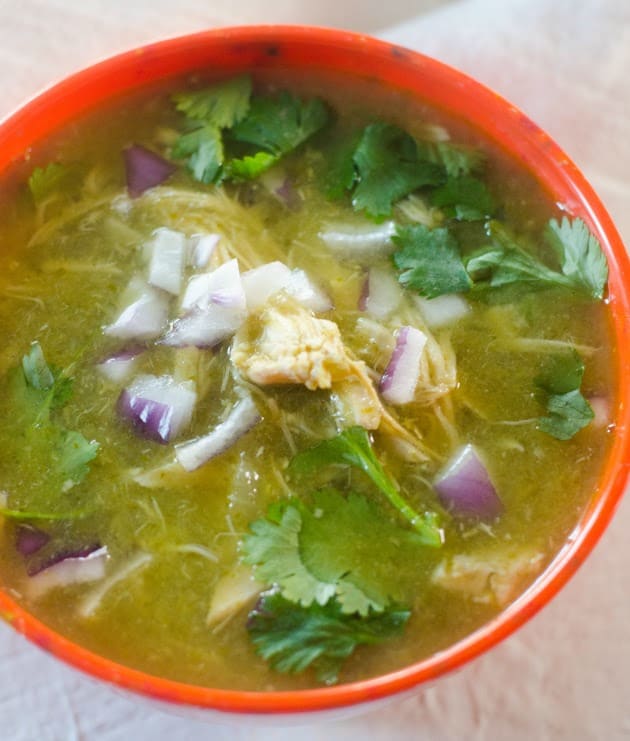 Thai Coconut Chicken Soup – Since Thai Chicken Curry is one of our favorite meals, I can't wait to try this Instant Pot soup!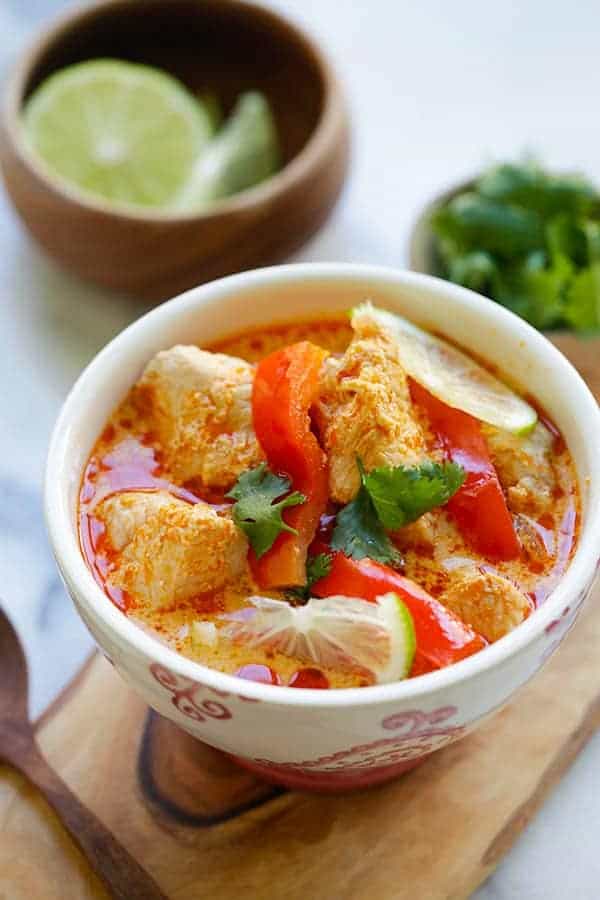 Beef Instant Pot Soup Recipes
Instant Pot Beef Stew – Is there anything more hearty or comforting on a cold day that a good beef stew? Give this one a try in your pressure cooker.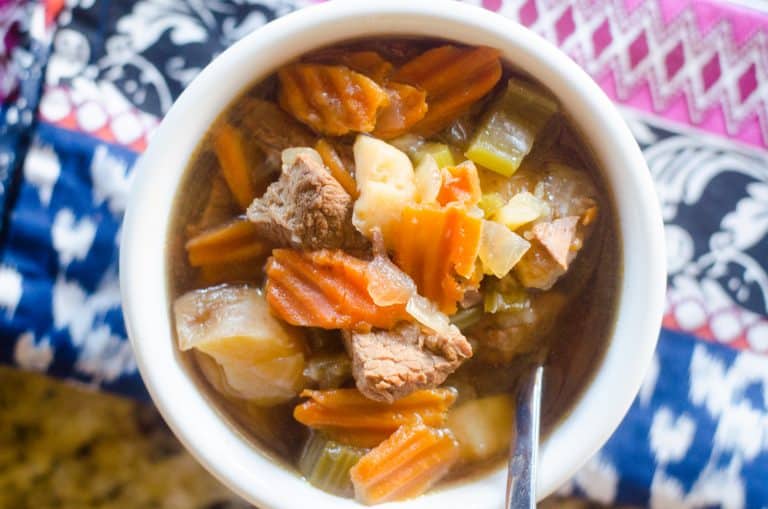 Instant Pot Steak Soup – Tender bits of round steak will be a hit with meat eaters!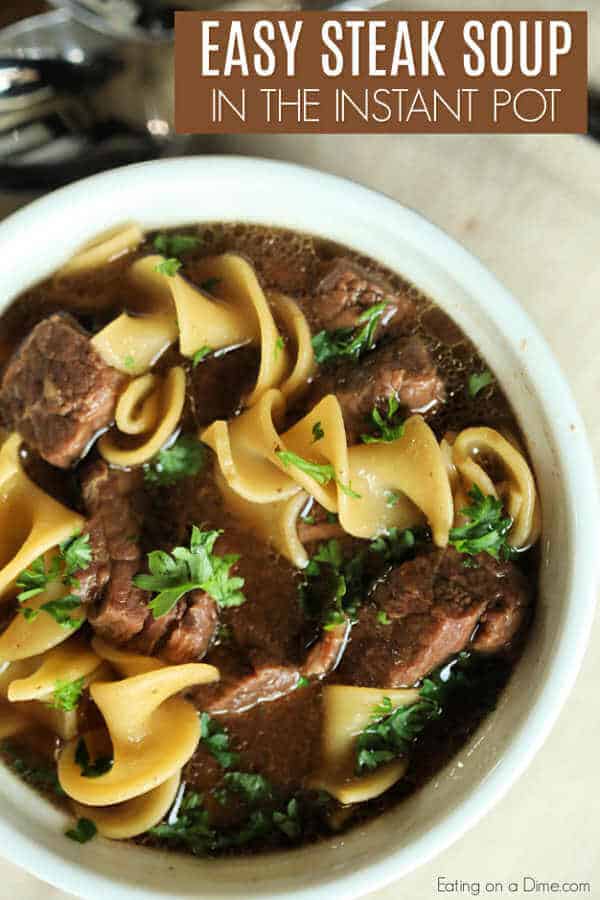 Caldo de Res in the Instant Pot – She had me at cilantro and lime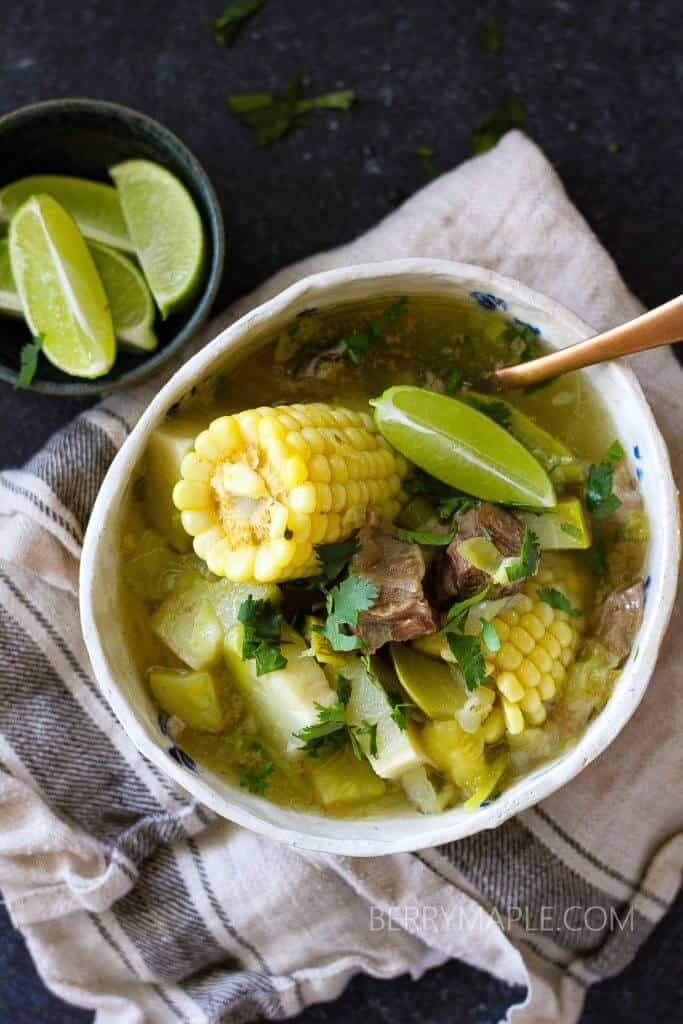 Instant Pot Cabbage Soup – Use lean ground beef to keep your soup from being too greasy
Beef and Kale Soup – Confession: served up in a hot dish is the only way I can handle kale. Leave it off my salad and put it in my soups please.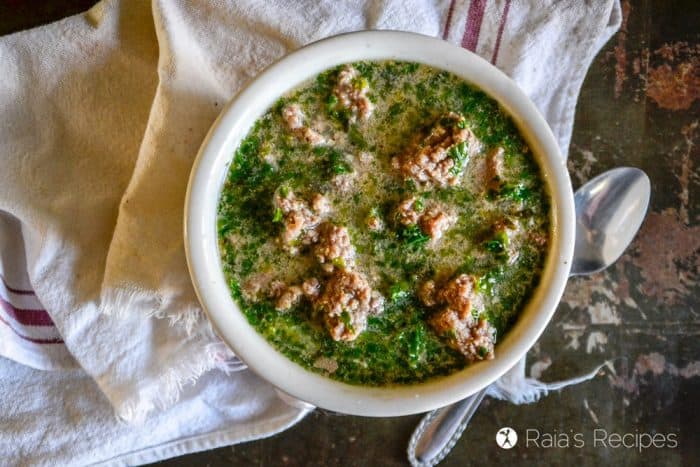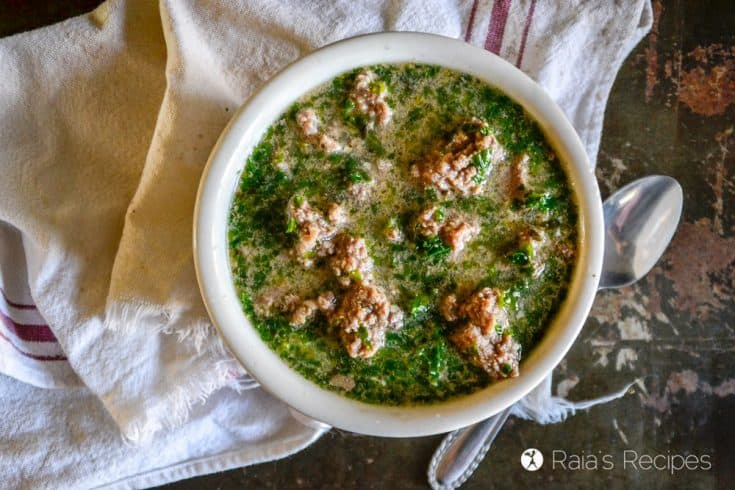 Pork Instant Pot Soup Recipes
Instant Pot Split Pea Soup – Great way to use up a leftover ham hock
Instant Pot Keto Zuppa Toscana – I love a good copycat recipe, particularly when it's too cold and dreary to feel like going out. Let Olive Garden come to you with this Instant Pot Soup.
Instant Pot Gumbo Recipe – If "insanely easy" doesn't make you want to try it one weeknight for dinner I don't know what will.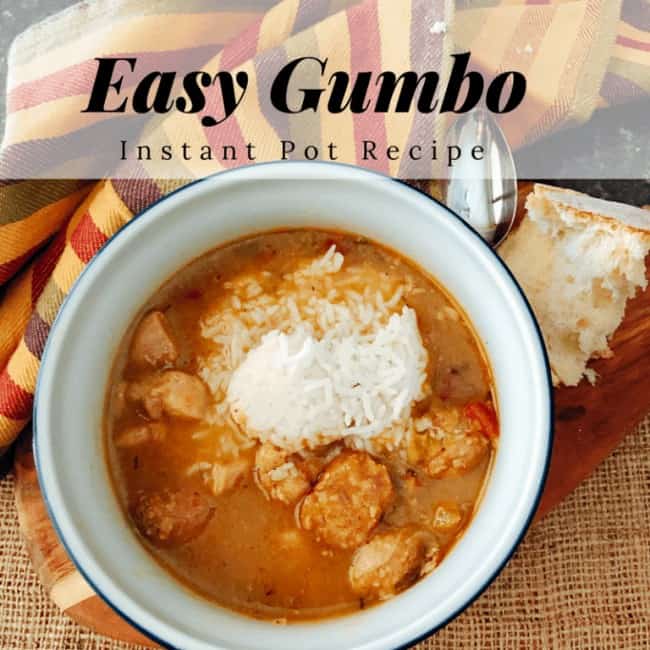 Seafood Instant Pot Soups
Instant Pot Brazilian Fish Stew – Other than my Instant Pot shrimp recipe, I haven't made a lot of seafood in my Instant Pot. This fish stew looks like a good dish to try next.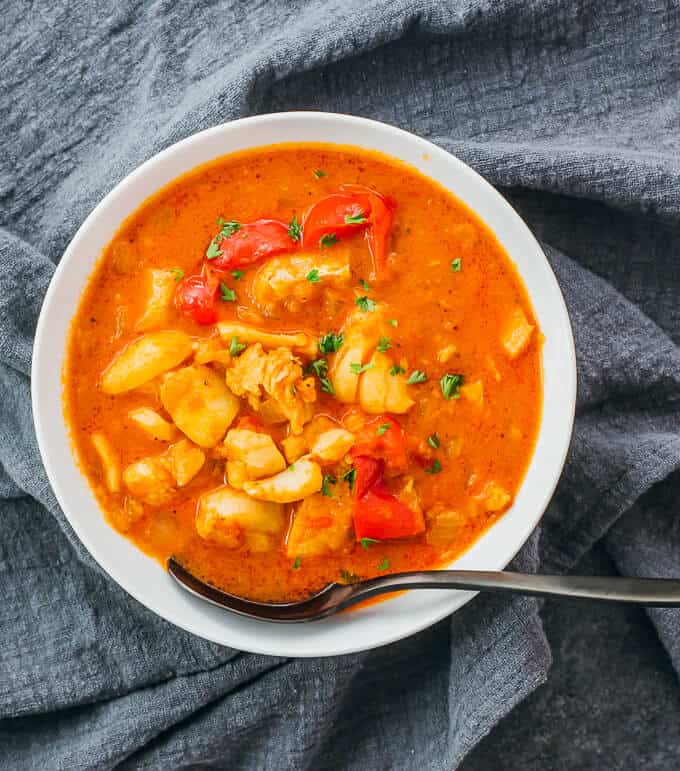 Instant Pot Paella – Yummy shrimp and scallops in this dish among other meats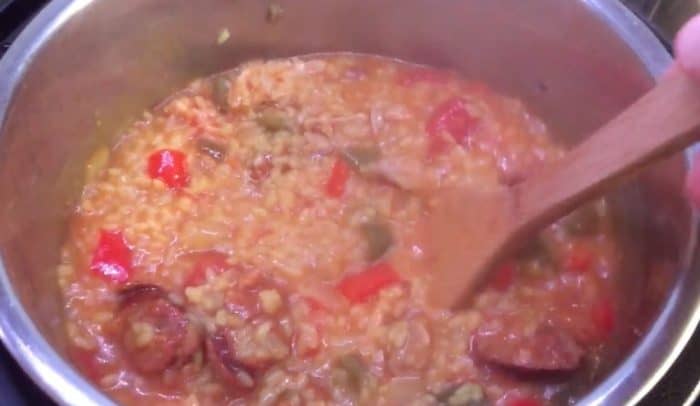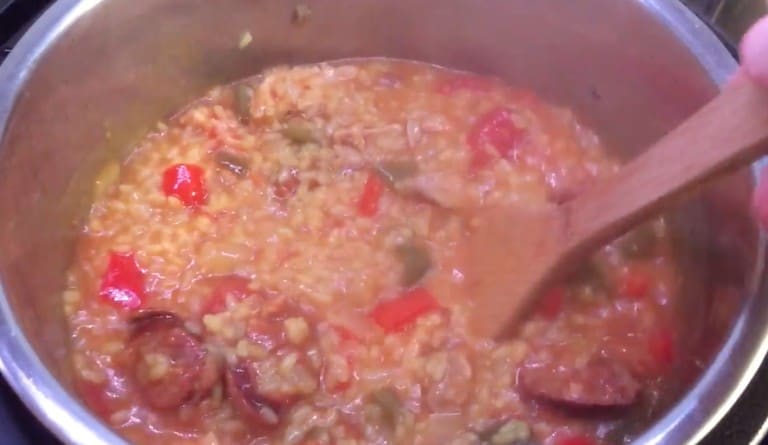 Instant Pot Lobster Bisque – I'm not sure which this makes me crave more: lobster bisque or another trip to Maine.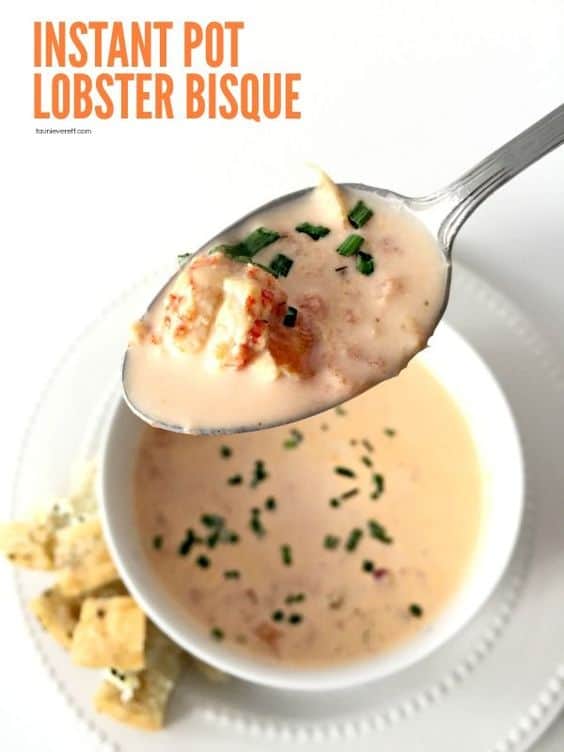 Instant Pot Pasta Soup with Shrimp –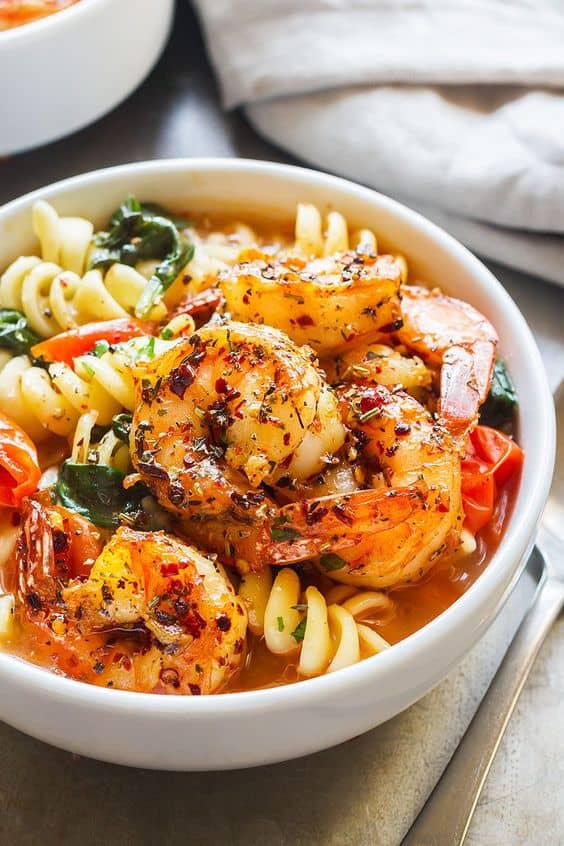 Instant Pot Vegetable Soups
Instant Pot Vegetable Soup – This Instant Pot soup recipe is chock full of vegetables. Use frozen, chopped veggies to save time!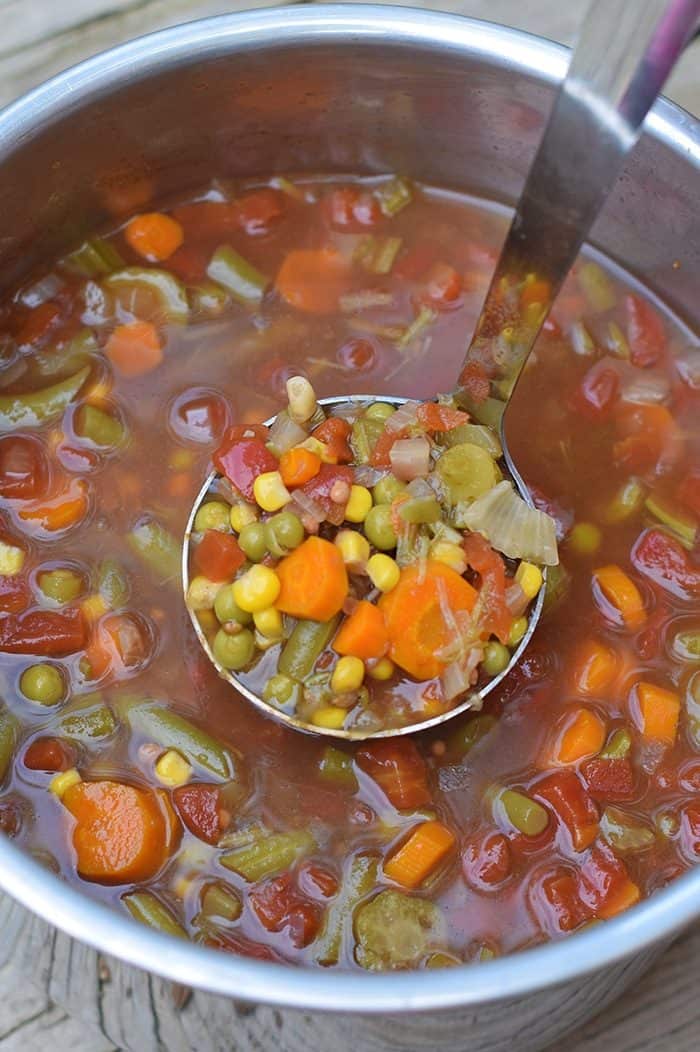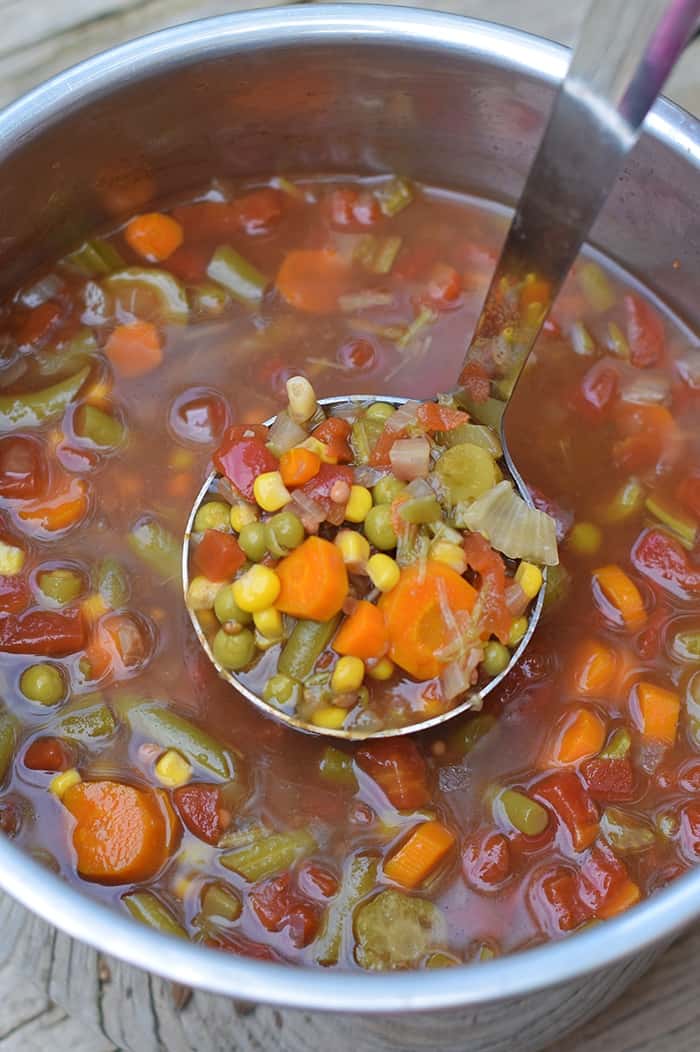 Pressure Cooker Broccoli Cheese Soup – Cheese? Yes, please! Weren't broccoli and cheese made for each other?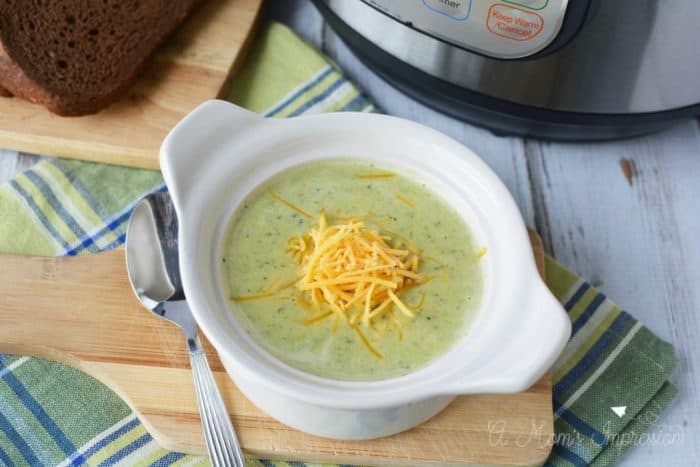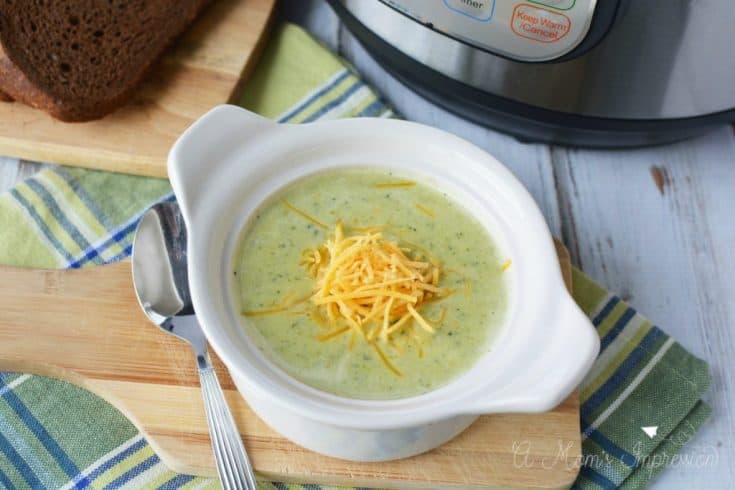 Instant Pot Keto Cauliflower Soup – Putting on some winter weight? Here's a low carb option for you. Skip the bacon on top and you've got a nice meatless keto option.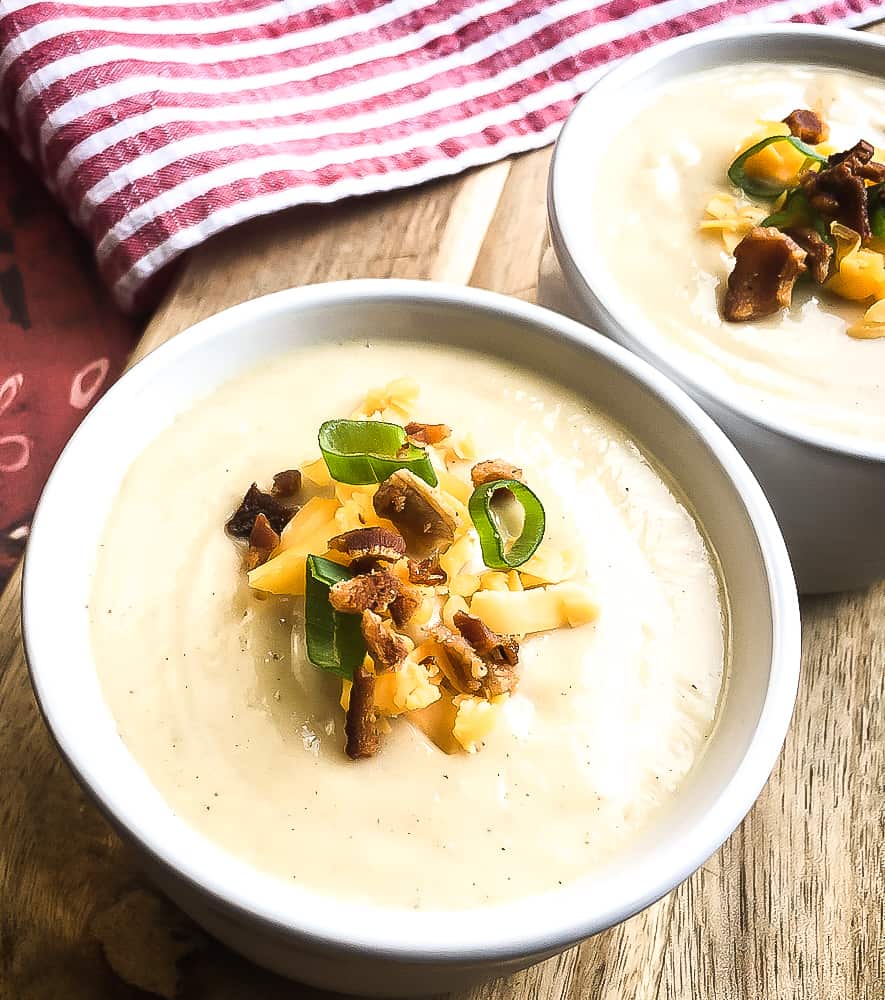 Vegan Tomato Soup in the Instant Pot – This vegan Instant Pot soup recipe makes a dinner so delicious even carnivores will love it!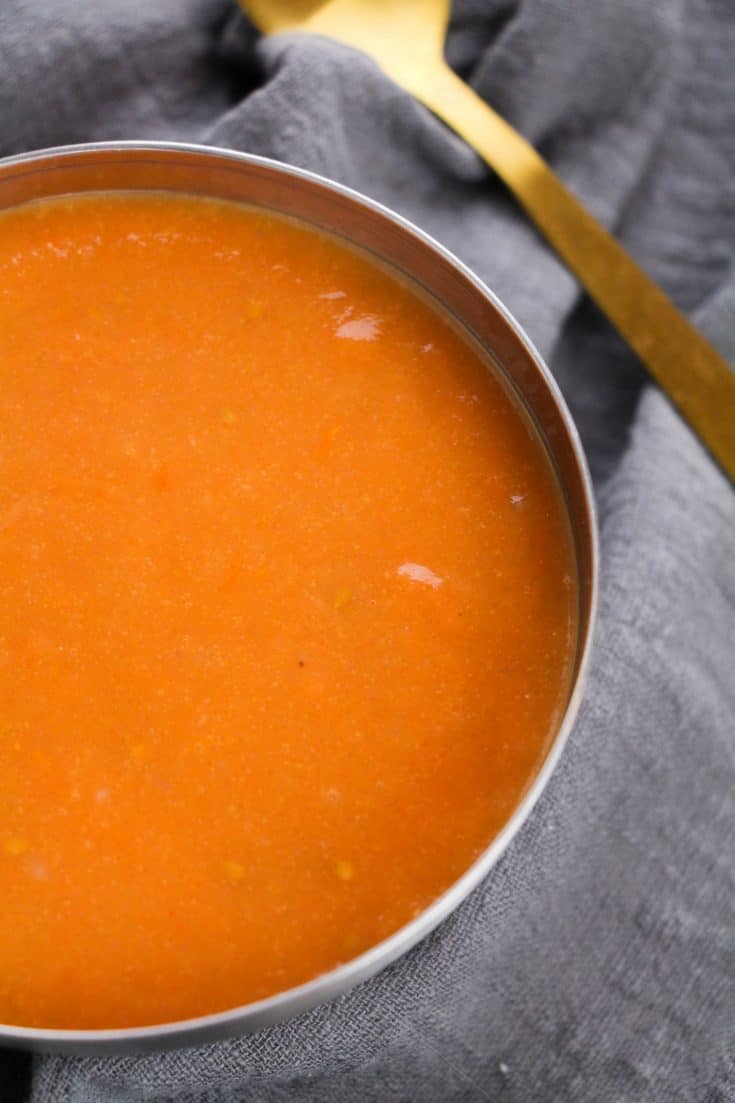 Instant Pot Potato Soup – Skip the bacon topping and use vegetable broth instead of chicken broth if you need to.
Instant Pot Butternut Squash Soup – My favorite soup in the world!