Does it get any easier than a 2-ingredient dish? These Instant Pot Chicken Thighs certainly meet the criteria, especially since you can cook them from frozen! All you need for this Instant Pot Frozen Chicken Thighs recipe is an Instant Pot pressure cooker and some salsa verde. You'll have a delicious keto-friendly chicken dinner ready in about 30 minutes with minimal effort on your part. Even if you aren't doing a low-carb diet, you'll want to add these Instant Pot frozen chicken thighs into your regular meal planning rotation since they are so simple to make (not to mention affordable!)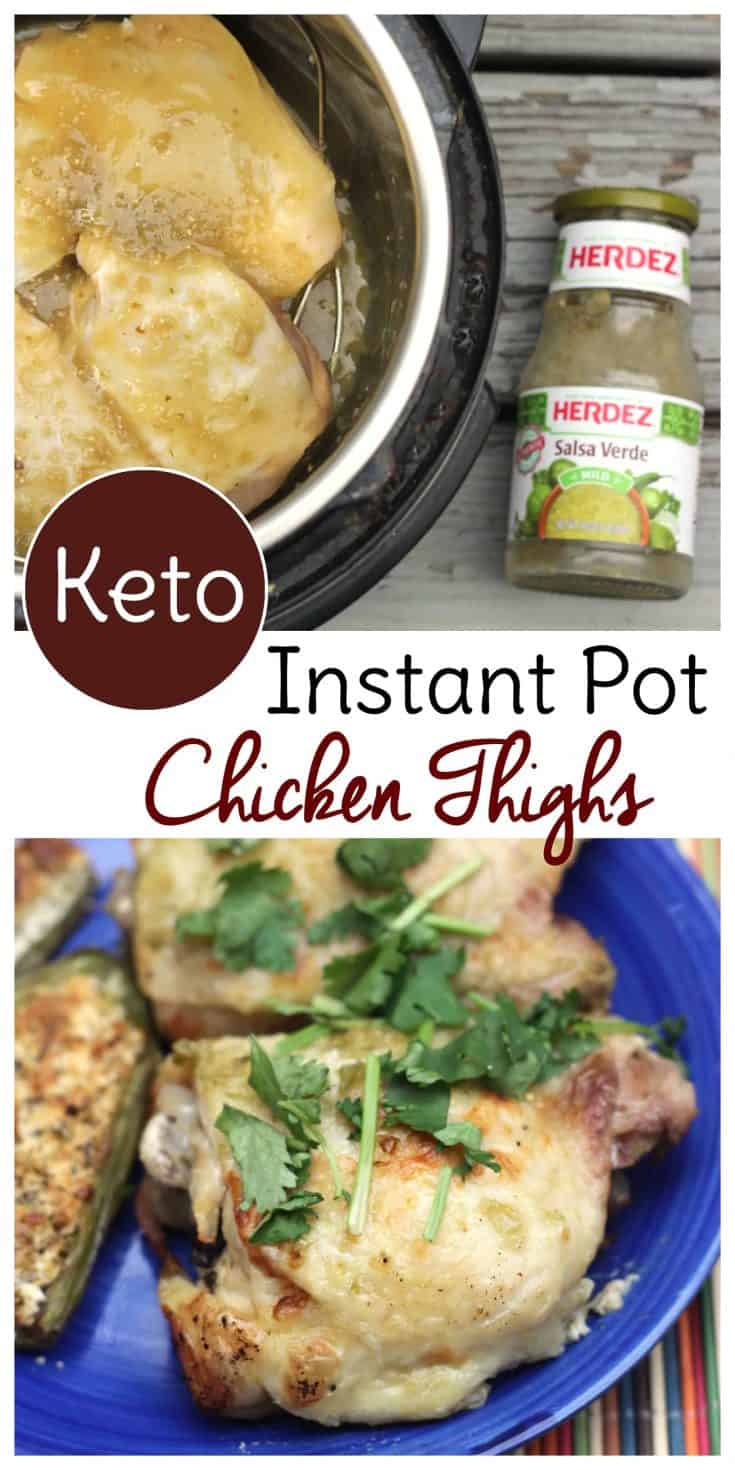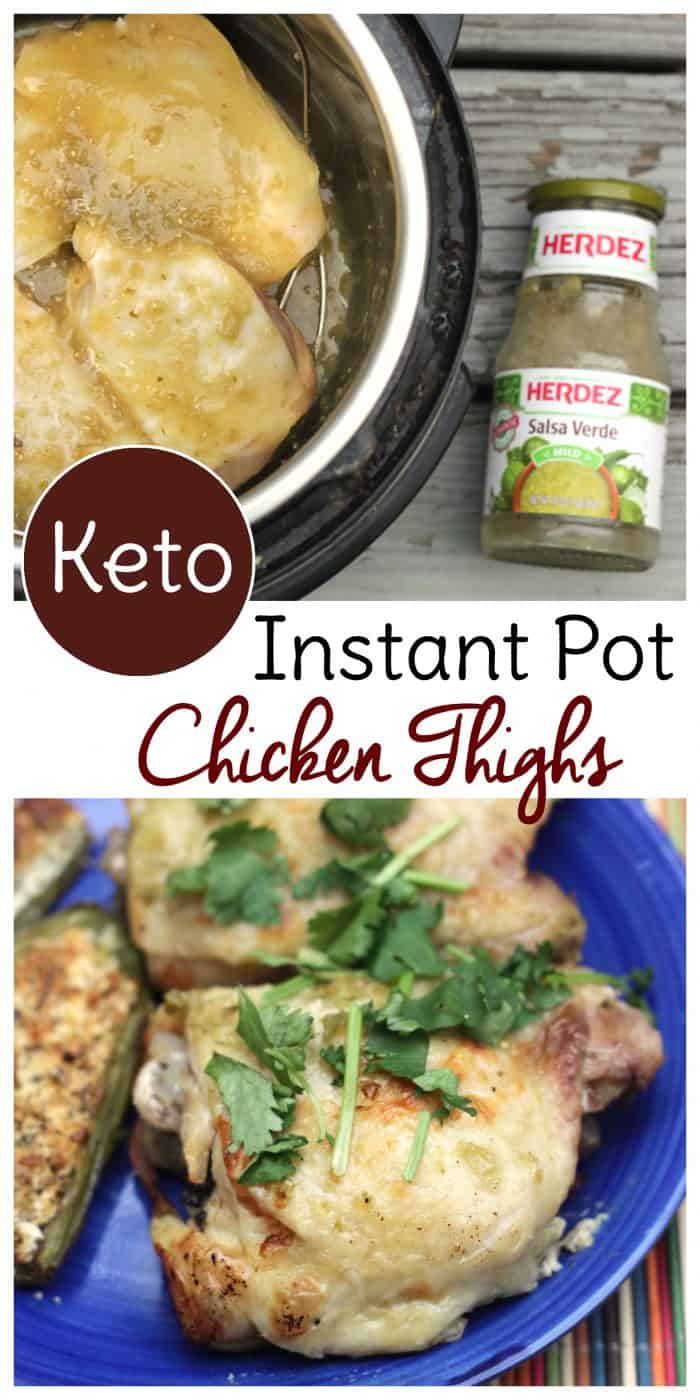 Hubs has always preferred dark meat chicken to light meat, so even though he isn't on keto, this is a favorite meal of his. I'll show you how to easily get nice, crispy skin on your keto Instant Pot chicken thighs too.
Cooking frozen chicken thighs in a pressure cooker ensured they are tender and delicious without turning "spongy" like chicken often does for me in the slow cooker.
How to Cook Frozen Chicken Thighs
Place 1 cup of water in your Instant Pot cooking pot and add the metal steamer rack that it came with. Place fresh or frozen chicken thighs on the rack.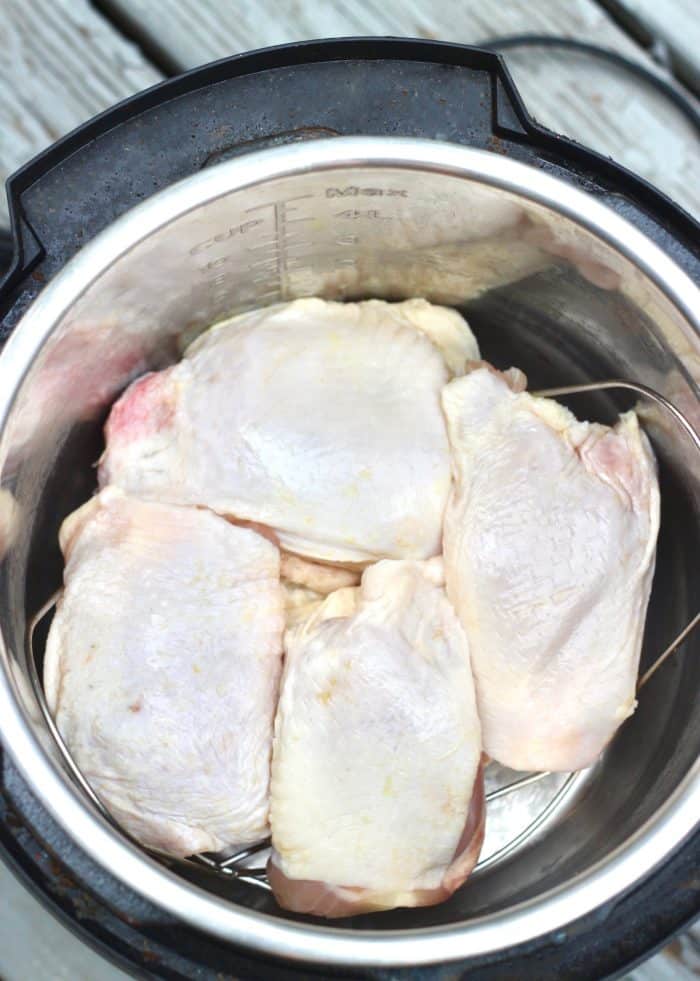 Top with 8 0z of salsa verde. I used Herdez, but other brands or even the more sauce-like varieties that come in a can will work just as well.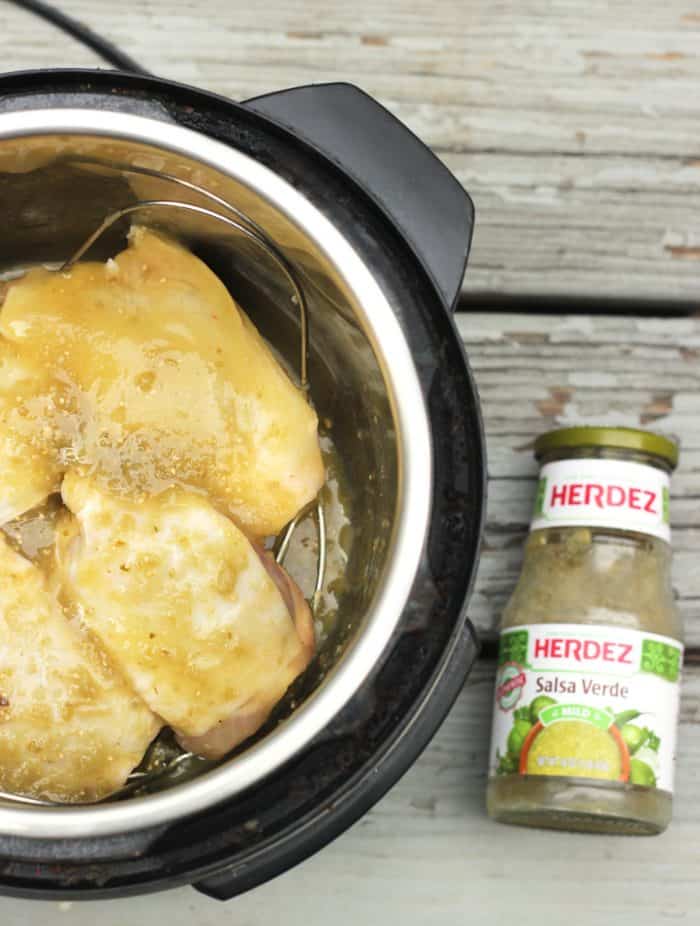 Seal the Instant Pot and press the "Poultry" button or manually set for 15 minutes.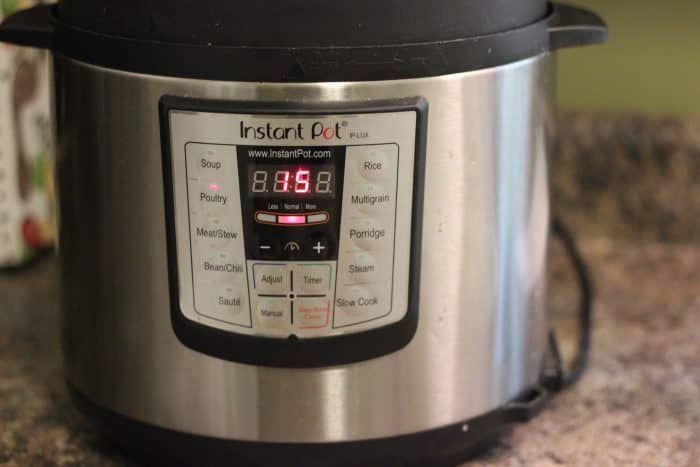 Once the timer goes off, allow the pressure to release naturally before opening.
I like to place my pressure cooked chicken thighs in my air fryer to make the skin crispy.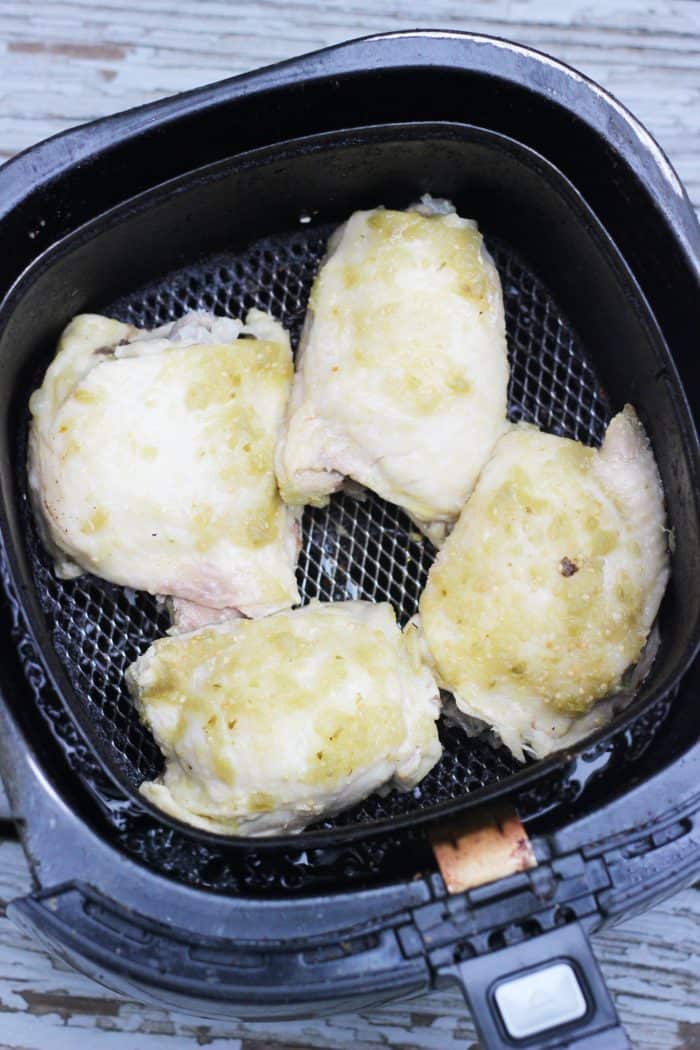 Works like a charm at 400 degrees for about 5 minutes. Of course, you can get the same results with your oven's broiler, this is just faster, easier, and doesn't heat the house up as much.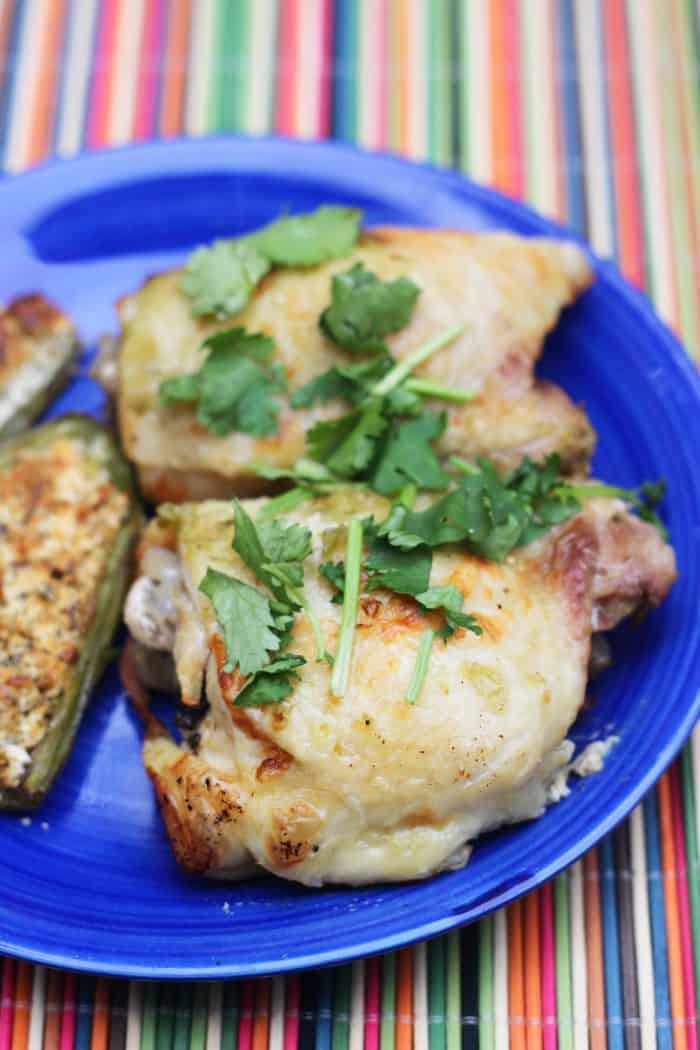 I served these chicken thighs with this keto jalapeno poppers recipe for a full meal.
Instant Pot Chicken Thighs (from Frozen!)
Instant Pot Frozen Chicken Thighs
Cook Time: 15 minutes

Prep Time: 5 minutes

Additional Time: 10 minutes

Total Time: 30 minutes

Crisp up these Keto Instant Pot Chicken Thighs in your Air Fryer or oven broiler once they're done. Does it get any easier than a 2-ingredient dish?
Ingredients
1 lb frozen Chicken thighs (with skin)
8 oz Salsa verde
Cilantro (optional)
Instructions
Place 1 cup water in Instant Pot with steamer rack
Lay chicken pieces on top of rack and top with salsa verde
Seal and press the poultry button (or manual for 15 minutes)
Allow pressure to release naturally before removing
Use air fryer or oven broiler to crisp the skin
Top with cilantro if desired
Nutrition Information
Yield 4 Serving Size 1
Amount Per Serving Calories 264Total Fat 16gSaturated Fat 5gTrans Fat 0gUnsaturated Fat 11gCholesterol 145mgSodium 538mgCarbohydrates 4gFiber 1gSugar 2gProtein 27g

If you're all about the convenience of your Instant Pot, you might also like this Instant Pot Chicken Soup Florentine