This delicious easy ground beef dinner recipe is one of my go-to dinner ideas for busy nights because it's so quick and easy. Since it's a simple dish the whole family will like, you might want to add this Stove Top Meatloaf recipe into your weekly rotation!
Hubs is a HUGE Stove Top Stuffing fan. One of his favorite dinners, when he was single, was a package of Stove Top Stuffing Mix served straight out of the pot in which he prepared it! Being a Southern gal, I'm more of a cornbread dressing eater so it was Hubs who introduced me to what a great dish Stove Top stuffing can be (I do at least make him eat it off a plate now or in this easy meatloaf recipe).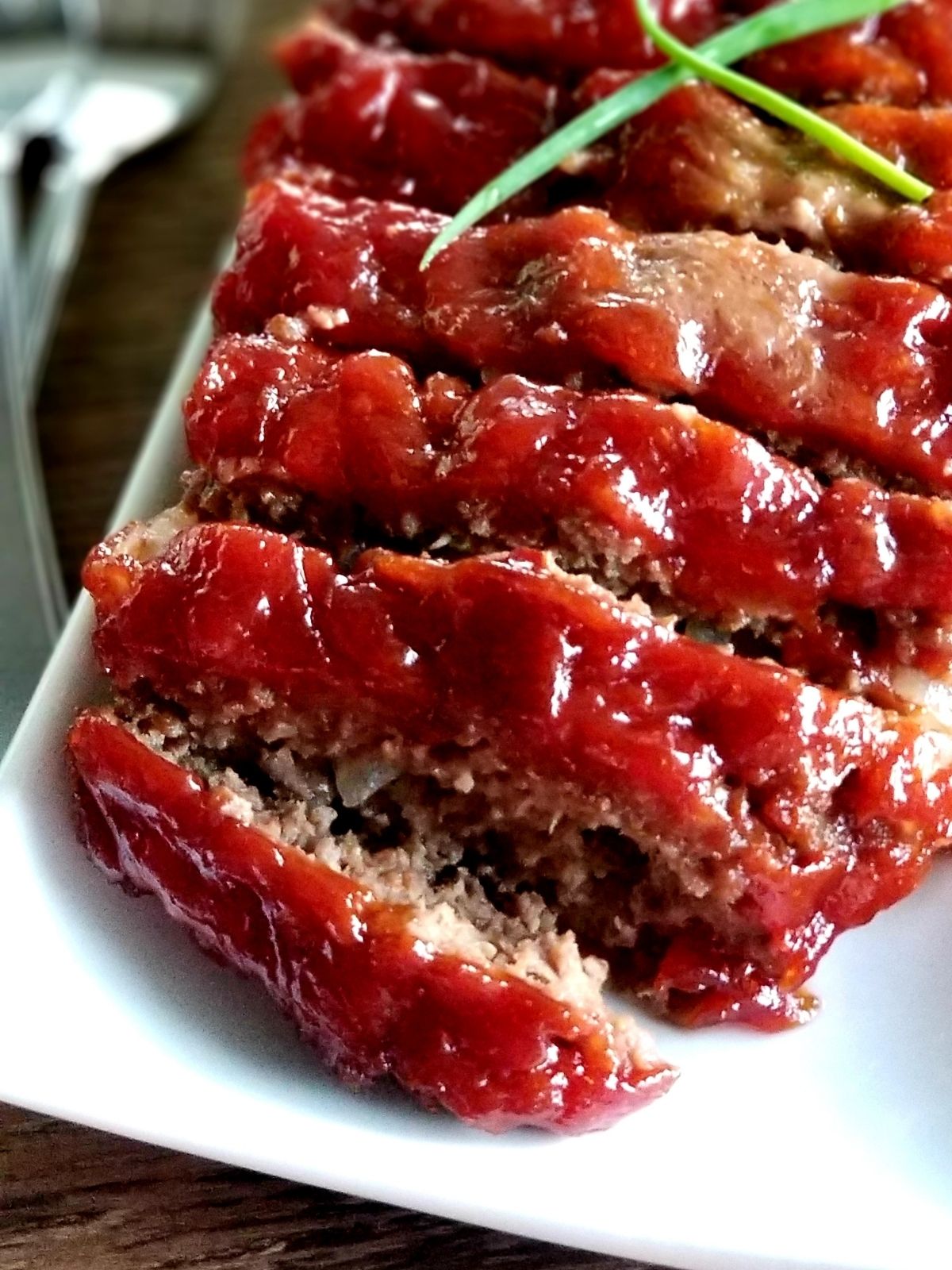 Stove Top's new formula is every bit as tasty as the old, but now it comes in a resealable canister so you can use as much as you need and save the rest. You can also prepare it in the microwave! For dinner last night I decided to make meatloaf with Stove Top stuffing in place of breadcrumbs.
Ingredients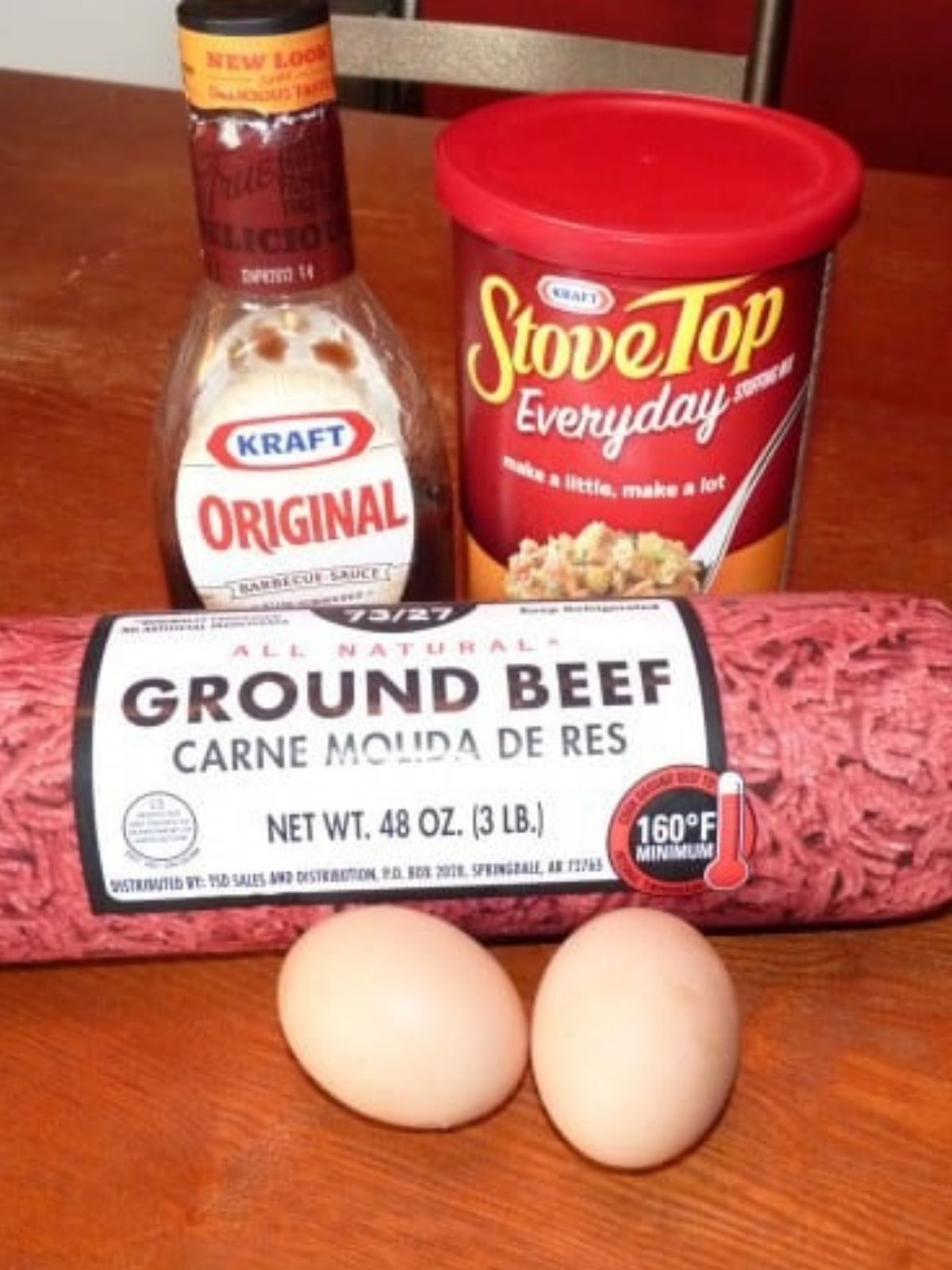 Directions
Heat oven to 350 degrees Fahrenheit.
Beat the eggs together in a large bowl

Mix in meat, BBQ sauce, and Stove Top Stuffing. Add salt and pepper to your liking.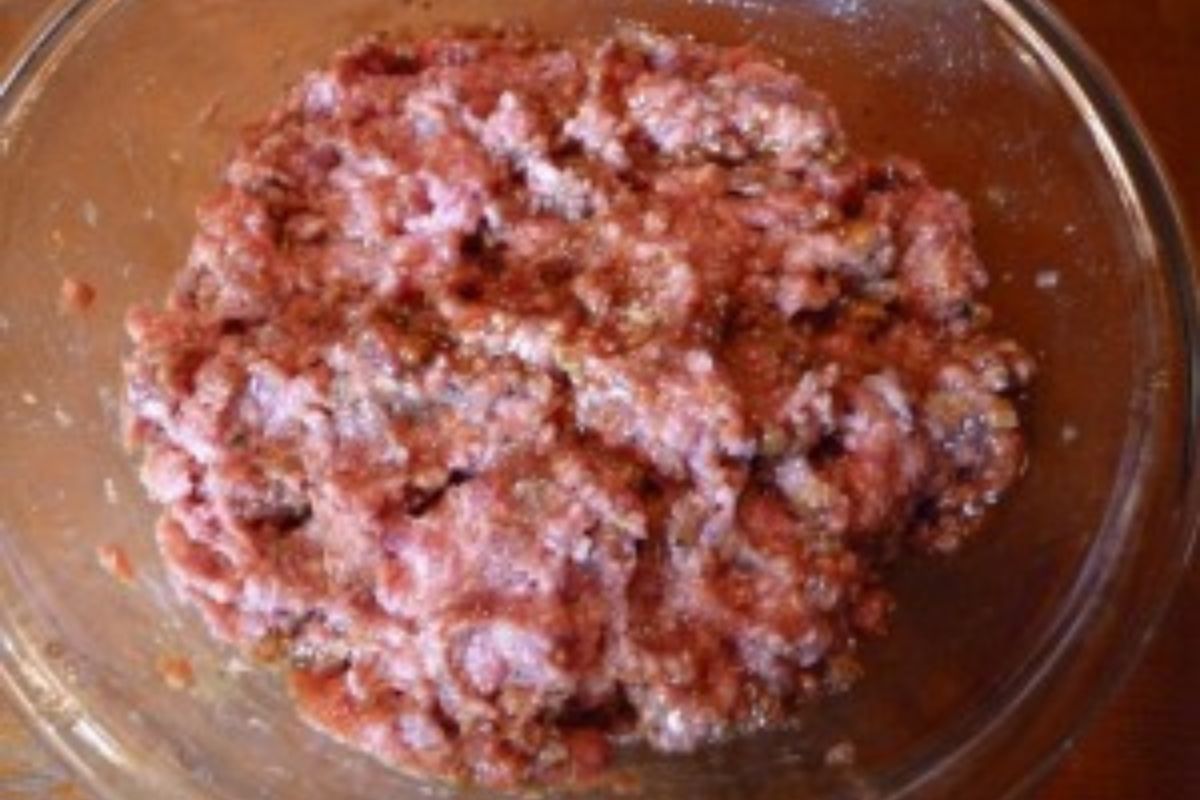 Place the meat mixture in the baking dish. I used a loaf pan. A bundt pan works too.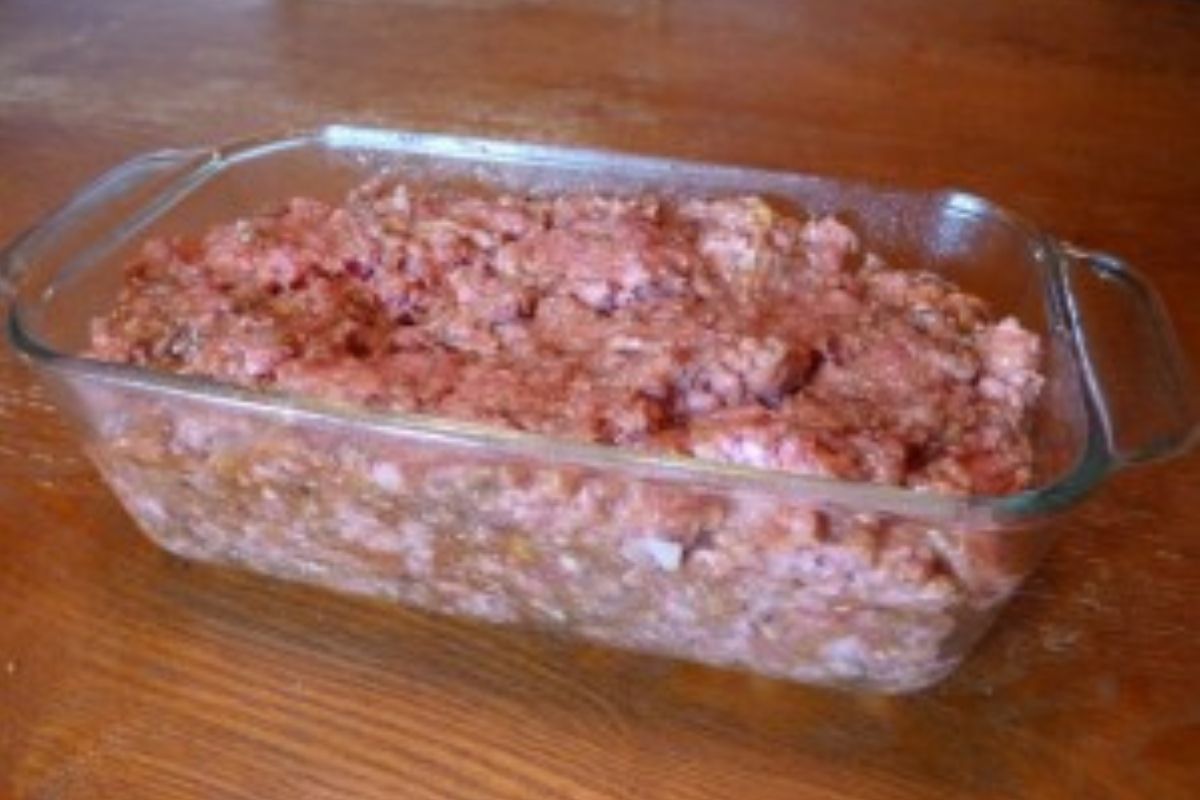 Bake the meatloaf mixture in a 350-degree oven for 1 hour. Drain any standing grease.
Viola! Your Stove Top Stuffing meatloaf recipe is complete. Let it cool for a few minutes before slicing. Serve with additional BBQ sauce on top of the meat.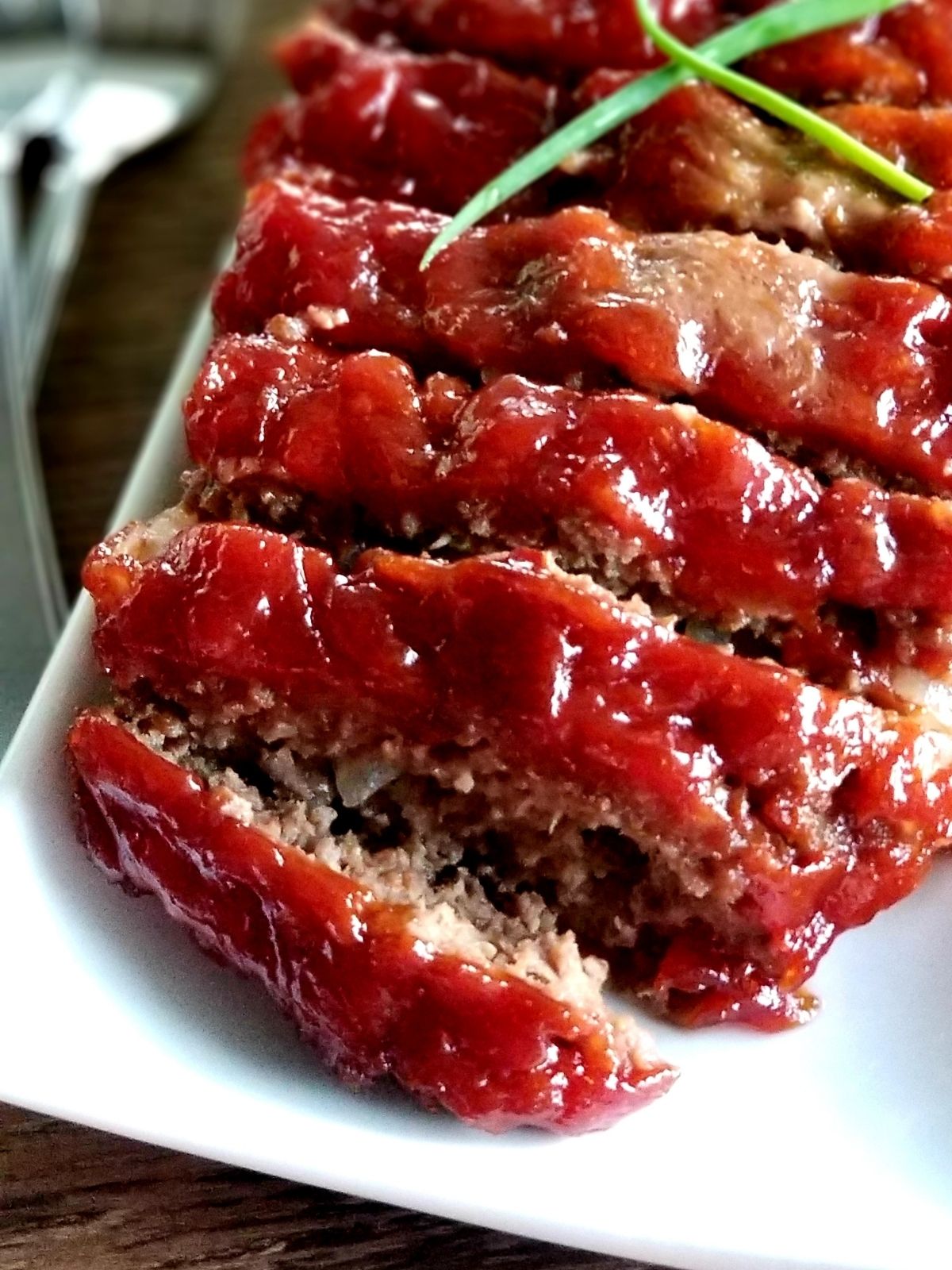 Tips for Making Meatloaf
The leaner the beef you use, the less your meatloaf will shrink and the less fat you'll have to drain off. You might think that extra lean ground beef would be the way to go. However, I think the best meatloaf comes from good old fatty ground beef. It's certainly true for hamburgers too. You don't want your delicious meatloaf to shrink too much though so opt for a balance with your hamburger meat.
Regular ground beef (70% lean, 30% fat) is ideal. Less fat and you risk your meatloaf being too dry. More fat and it's going to shrink a lot and sit in its own grease. You're probably better off erring on the side of more fat and just draining the meatloaf pan periodically as it cooks rather than going to lean with your beef and ending up with dry meatloaf.
It's fine to use extra seasonings if you like. However, I found that the savory herb flavors in the stuffing mixture were plenty along with a little salt and pepper. Plus I wanted to keep this recipe very simple. With 4 ingredients I think I succeeded! If you have a favorite recipe for meatloaf with an ingredient you just can't live without, let me know in the comments below.
FAQ
What temp should meatloaf be?
According to the FDA, meatloaf should cook to an internal temperature of 160 degrees.
What to do with leftover meatloaf?
This meatloaf recipe tastes great as leftovers as long as you retain the moisture content when reheating. The best way to do this is in a covered dish in the microwave.
How many carbs are in meatloaf?
Because we're using Stove Top stuffing in this meatloaf recipe, it's definitely not low-carb. If you're counting macros you'll need a meatloaf recipe without any carbohydrate-laden fillers. This particular recipe has 27 carbs per serving.
What to Serve with Meatloaf
Did you love this Stove Top Stuffing Meatloaf? Try one of these great recipes to go with it next time for a complete, mouthwatering meal.
Quick Peach Cobbler for dessert afterward
Recipe Card
📖 Recipe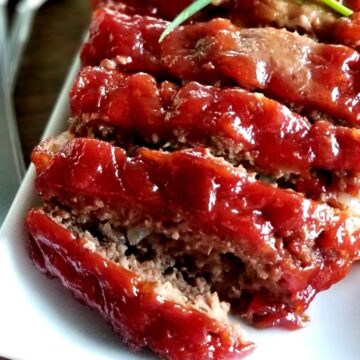 Stove Top Stuffing Meatloaf Recipe
This delicious Stove Top Stuffing Meatloaf Recipe is one of my go-to dinner ideas for busy nights because it's so quick and easy. Since it's perfect for busy weeknights, you'll want to add this Stove Top Meatloaf recipe into your weekly rotation!
Ingredients
2

lbs

ground beef

1

cup

barbecue sauce

1

cup

Stove Top Stuffing

2

eggs
Instructions
Beat the eggs together in a medium bowl.

Mix in meat, BBQ sauce, and Stove Top Stuffing.

Bake in a preheated oven at 350F for 1 hour.

Drain grease and cool 5-10 minutes before slicing.
Nutrition Facts
Stove Top Stuffing Meatloaf Recipe
Amount Per Serving (1 serving)
Calories 428
Calories from Fat 180
% Daily Value*
Fat 20g31%
Cholesterol 153mg51%
Sodium 770mg33%
Potassium 641mg18%
Carbohydrates 27g9%
Protein 34g68%
Vitamin A 290IU6%
Vitamin C 1mg1%
Calcium 53mg5%
Iron 4mg22%
* Percent Daily Values are based on a 2000 calorie diet.
Did You Make This Recipe?
Please leave a comment below or share on Pinterest
I love that this traditional meatloaf recipe is simple to fix and forget. I can spend that one hour of bake time getting side dishes together or one of the 2,000 other things on a mom's to-do list. I could get used to not standing over the stove. How about you?
Check out Kraft's website for more delicious Stove Top Recipes. They even provide ideas for what to do with leftover stuffing!