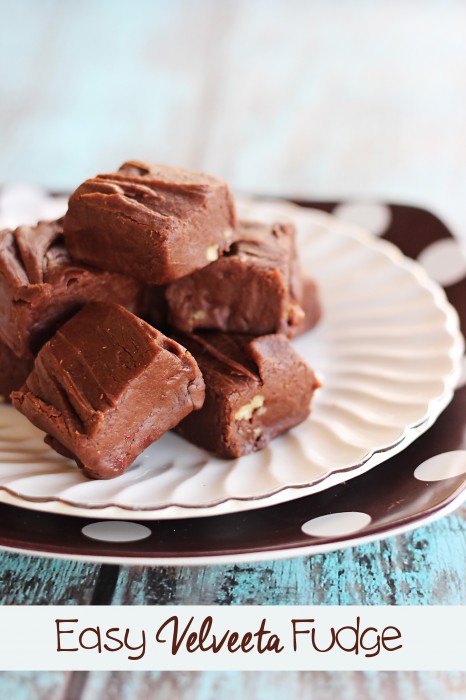 How is the holiday season going for your so far? Are you managing all of the activities, get-togethers, shopping, gift wrapping, planning, and traveling involved?
I'm staying afloat over here, but I'm not going to lie…it's been challenging. One thing that has helped (besides just saying no to a lot of things) has been finding simple, easy recipes to create for the events that I am able to attend.
Last night I brought a pan of Velveeta Fudge to a Christmas service project activity at our church.
Honestly, I shy away from making fudge since it has a reputation for being difficult and not always turning out just right. This Velveeta Fudge was a delight to make though! Simple, easy, and a hit with everyone. What more can you ask for when creating a holiday treat?
Easy Fudge Recipe Using Velveeta
Velveeta Fudge Recipe
Ingredients
¾lb. (12 oz.) VELVEETA, cut into ½-inch cubes
1cup butter or margarine
1-1/2pkg. (4 oz. each) BAKER'S Unsweetened Chocolate (6 oz.), broken into pieces
2Tbsp. light corn syrup
2pkg. (16 oz. each) powdered sugar (about 8 cups)
1-1/2cups chopped PLANTERS Pecans
1tsp. vanilla
Instructions
Microwave Velveeta, butter, chocolate and corn syrup in microwaveable bowl on HIGH 3 min. or until blended, stirring after 2 min.
Add chocolate mixture, in batches, to sugar in large bowl, beating with mixer on medium speed until blended after each addition. Stir in nuts and vanilla.
Pour into 13x9-inch pan sprayed with cooking spray. Smooth top with spatula. Refrigerate several hours or until firm before cutting into 1-inch squares.
Maybe you've heard of Velveeta fudge before.
It's one of Kraft's most requested recipes!
I'd never heard of it, and was a little skeptical (Velveeta in FUDGE?? Wha??) but the easy process and the prospect of actually making good fudge for once made me willing to give it a try. Glad I did!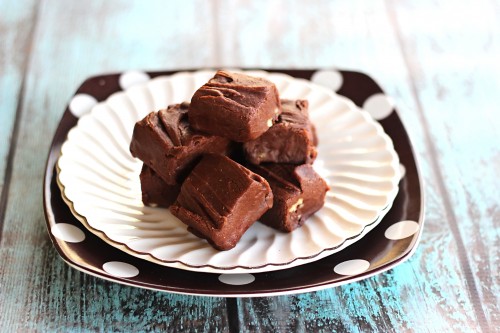 It doesn't get much easier than microwaving most of your ingredients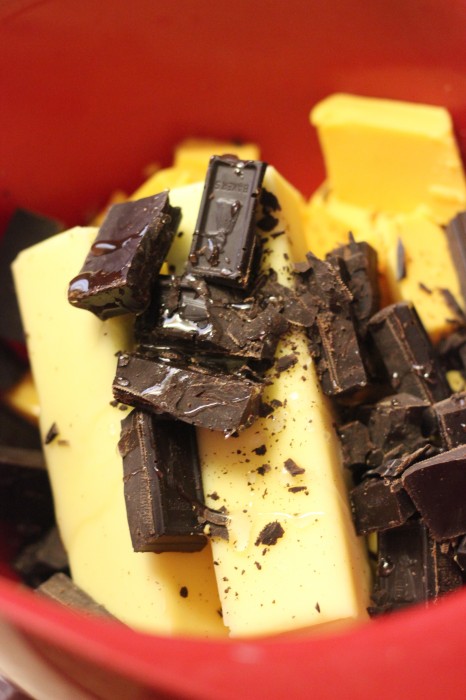 And mixing the rest together with a mixer.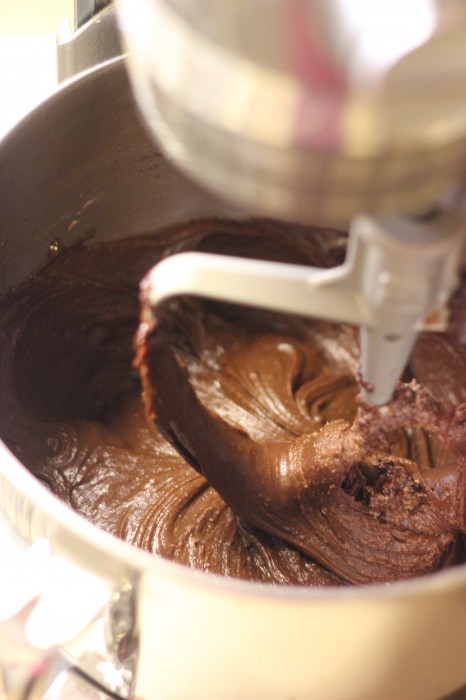 No need to bake or stand over the stove either since this fudge finishes in the fridge.
As Christmas approaches, our days will become busier and busier. Check out these Kraft Recipes at Walmart.com for Christmas recipe inspiration. You'll find quick and easy recipes like this Velveeta Fudge along with more involved recipes like this Tuxedo Cake that is sure to impress!
While you're there, scroll down the page to create a collection of your favorite Kraft Recipes and be entered for a chance to win a $100, $250, or $1,000 Walmart gift card.
Simply create an eCard with your favorite top-Pinned Kraft Foods recipes, fill out the entry form, and then share your card.
Not only will you be entered for a chance to win high value Walmart gift cards, but you've also created a delicious collection of recipes you can share on Pinterest!
 What treats and desserts do you traditionally serve during the Holidays?
This post is sponsored by Lunchbox. All opinions are my own.