Use these quick gluten free breakfast ideas when you're burned out on plain old bacon and eggs (ok, the eggs because it's impossible to burn out on bacon, right?)

Hubs has been gluten free for over 5 years now, and while he's usually ok with your basic meat and egg breakfast, he loves gluten free biscuits and gravy as a special treat, as well as meals he can take on-the-go for busy mornings. Let's face it. We all don't always want to get up early enough to cook a full breakfast! It's bad enough we have to cook dinner every night. *snort* Find inspiration with these 20 quick gluten free breakfast ideas.
Quick Gluten Free Breakfast Ideas
1. Gluten Free Honey Oat Muffins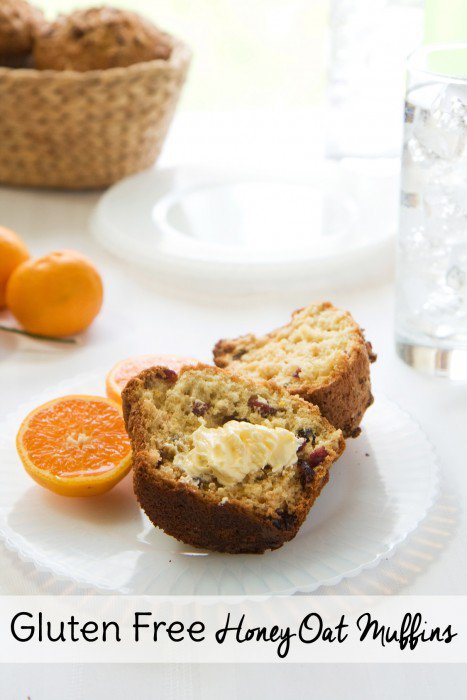 2. Make Ahead Breakfast Cups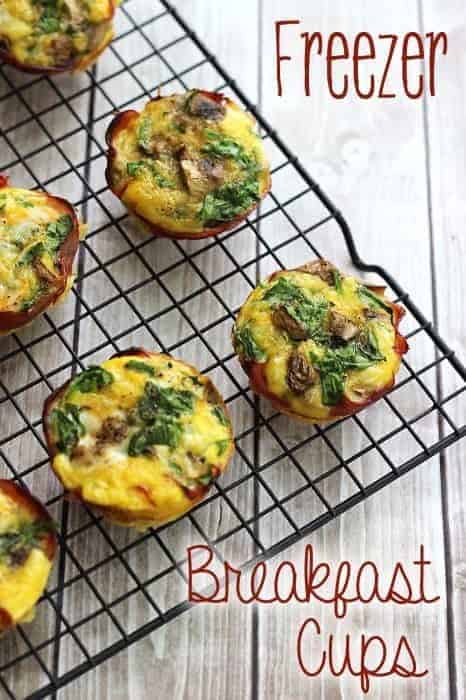 3. Gluten Free Overnight Breakfast Casserole
4. Gluten Free Yogurt Parfaits
5. Blueberry French Toast Casserole
6. Lemon Muffin Gluten Free Breakfast Casserole
7. Lemon Blueberry Oat Smoothie
8. Baked Eggs in Prosciutto-Filled Portobello Mushroom Caps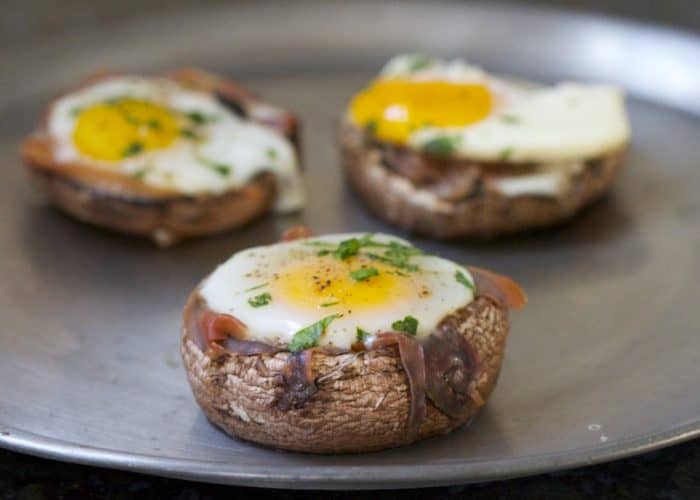 10. Chocolate Peanut Butter Smoothie Bowl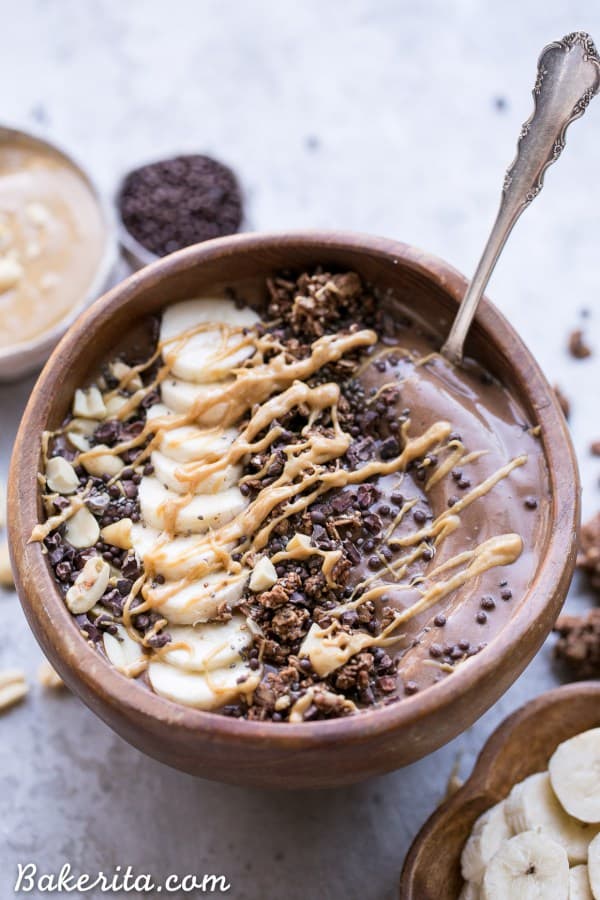 11. Gluten Free Ham and Cheese Quiche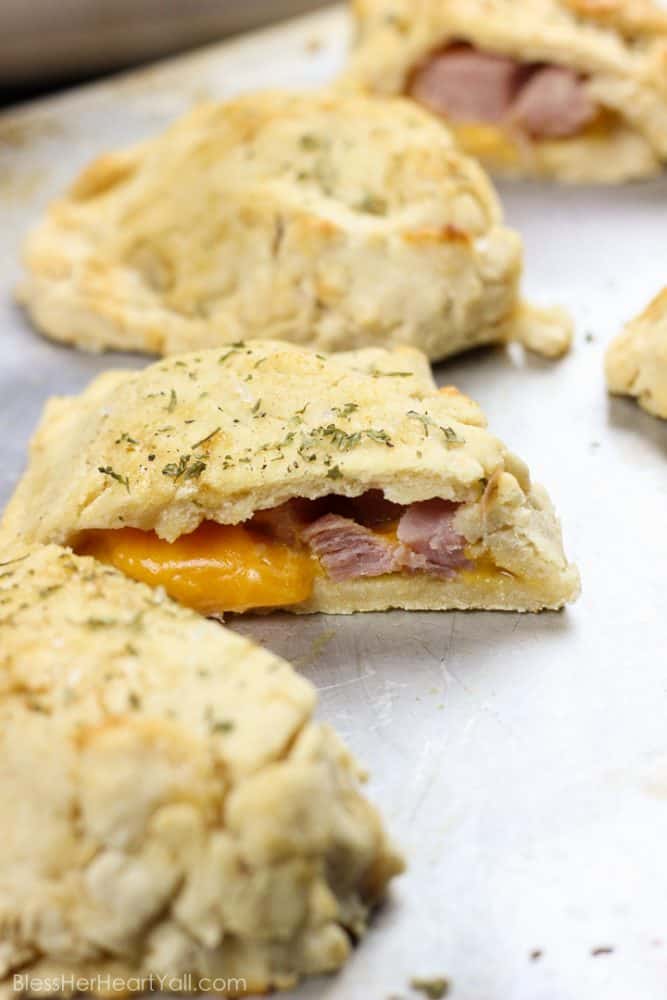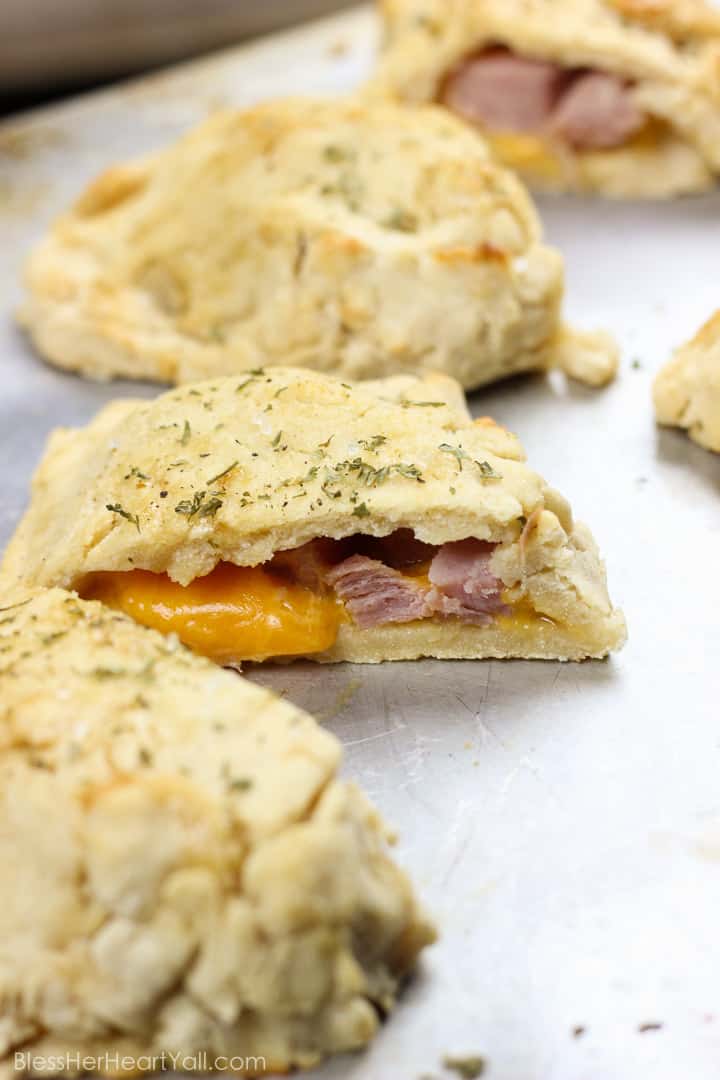 12. Flourless Peanut Butter Protein Muffins
13. Blueberry Breakfast Oat Bars
14. Gluten Free Pumpkin Pancakes
15. Quinoa Superfood Breakfast Bowl
Gluten-Free Breakfast, Brunch & Beyond: Breads & Cakes * Muffins & Scones * Pancakes, Waffles & French Toast * Quiches * and More
FlapJacked Mighty Muffins, Gluten-Free Mixed Variety, 12 Pack
The Everything Gluten-Free Breakfast And Brunch Cookbook: Includes Crispy Potato Pancakes, Blackberry French Toast Casserole, Pull-Apart Cinnamon … Asparagus Frittata…and hundreds more!
16. Crock Pot Breakfast Casserole
17. Gluten Free Dairy Free Biscuits and Gravy
18. Brownie Batter Overnight Protein Oats
19. Gluten Free Red Velvet Donuts
20. Gluten Free Ham and Cheese Hot Pockets

If you need quick gluten free breakfast ideas on the go, click the link to check out my roundup. They are all Whole 30 breakfast recipes which make them gluten free as well.