Whole 30 Breakfast To Go
One nice thing about the Whole 30 plan is that breakfast is pretty simple. If you have eggs, fruit, and clean breakfast meat you are good to go! Whole 30 breakfast might be simple, but without introducing variety, it can get boring quickly. These Whole 30 breakfast to go recipes will help you mix things up without sacrificing convenience! All of these recipes allow you to make them ahead to eat for the week or prepare individually and eat on-the-go. Whether it's your first Whole 30 or your 10th, you're sure to appreciate them.

Whole 30 Breakfast To Go
Make Ahead Breakfast Cups – skip the cheese and choose a clean meat over the deli ham.
Larabars – There are about 10 flavors that are Whole 3o approved, including the lemon flavor.
Larabar Gluten Free Bar, Lemon Bar, 1.8 oz Bars (16 Count)
Whole Egg, Sausage, and Broccoli Breakfast Bake
Leftovers – Once you realize food is food and breakfast food doesn't have to have eggs, bacon, sausage or ham in it, you're free to reheat dinner and go!
Epic Bars – Hubs enjoyed the Bison Cranberry flavor when he was strict Paleo. The Bison Bacon Bites look delicious too.
Epic All Natural Meat Bar, 100% Grass Fed, Bison, Bacon and Cranberry, 1.5 ounce bar, (Pack of 12)
Epic Bites Bison Bacon, 2.5 Ounce
Whole 30 Approved Breakfast Smoothie
Breakfast Pumpkin Custard
I hope these Whole 30 breakfast ideas to go help you get out the door in the mornings without being tempted to cheat. For me, making things as convenient as possible usually sets me up for the best success.
If you like these Whole 30 breakfast ideas to go, check out my Whole 30 Freezer to Crock Pot recipes too! Between the two of them, your Whole 30 will fly by stress-free.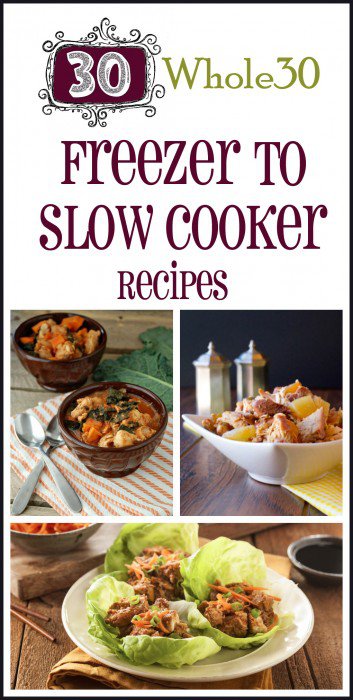 You might also like these 25 Whole30 Vegetarian recipes too!