Vacations have changed a lot since we've had children. First of all, we no longer call them vacations. They're trips. Because I don't know about your preschoolers, but ours aren't too keen on the idea of relaxing in the hotel room, antiquing in trendy neighborhoods, having late dinners and sleeping in the next day. What's up with that, right? Thankfully there are so many Pigeon Forge attractions kids will love and that everyone will enjoy together! Check out these family attractions Pigeon Forge has to offer.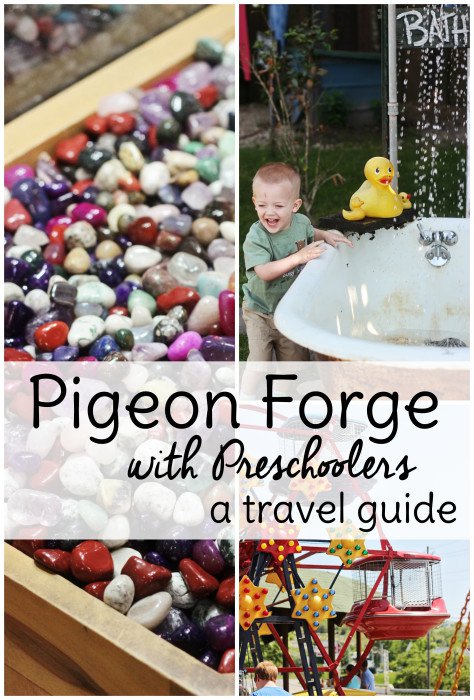 Pigeon Forge Attractions Kids Will Love!
1. Hatfield And McCoy Dinner Show
My expectation for the Hatfield and McCoy Dinner Show was to be mildly entertained with slapstick comedy, eat some decent food, and pray that the kids allowed us to enjoy both.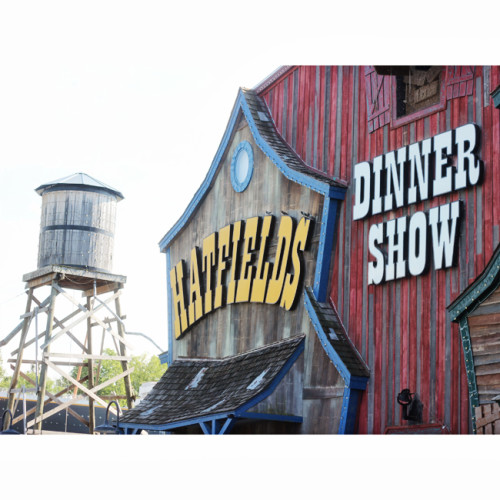 What I didn't expect was to be wowed by phenomenal talent, eat the best food we had on the trip, and watch my kids be enraptured by it all.
First of all, the Hatfield and McCoy Dinner Show has ambiance down pat. pigeon forge attractions kids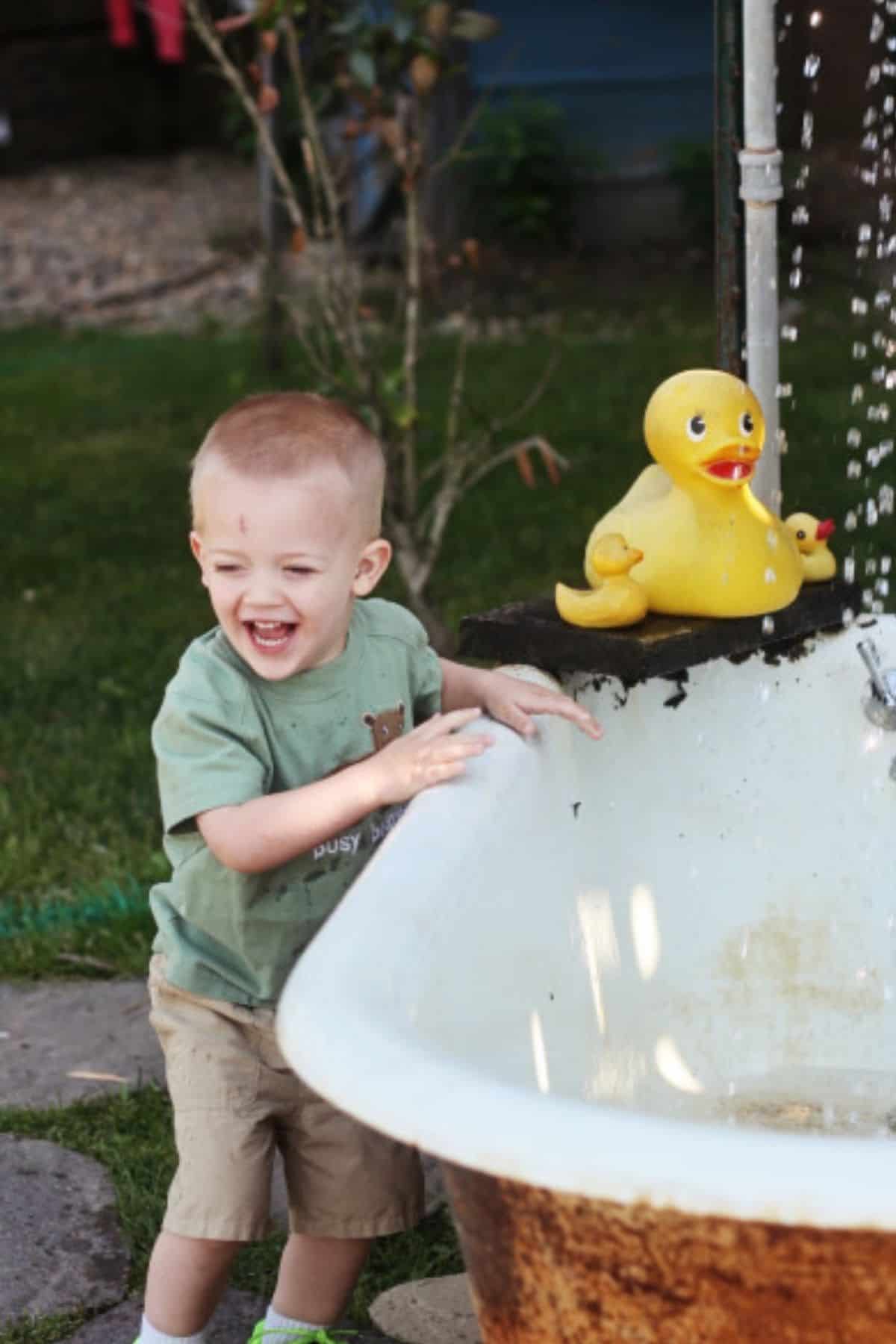 Their property is perfect for taking restless little ones out of the show if you need to. We didn't need to since our children were entranced, but Gus and I did hang out here during the intermission.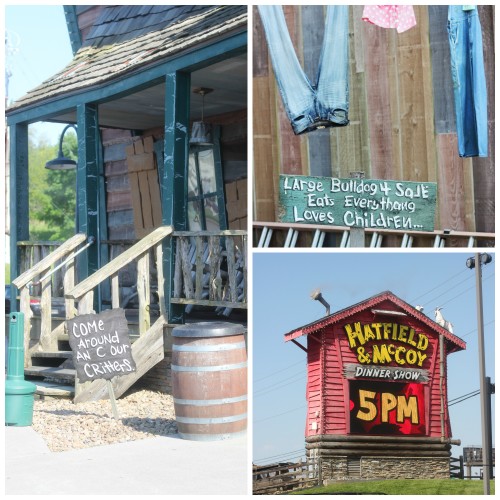 You can tell what a blast he is having.
And since it is incorporated so seamlessly into the outdoor theming, I didn't realize there was a menagerie at first! Goats, rabbits, chickens, and even a pig are on property. Don't laugh, but I really enjoyed watching that goat. He thinks he owns Pigeon Forge Parkway and isn't ashamed to run up to the highest point in his enclosure and let everyone know.
Now about that talent. Apparently being a 6 time National Bluegrass Banjo champion wasn't enough for this guy because he can also tear up a fiddle. Literally. Strings fly.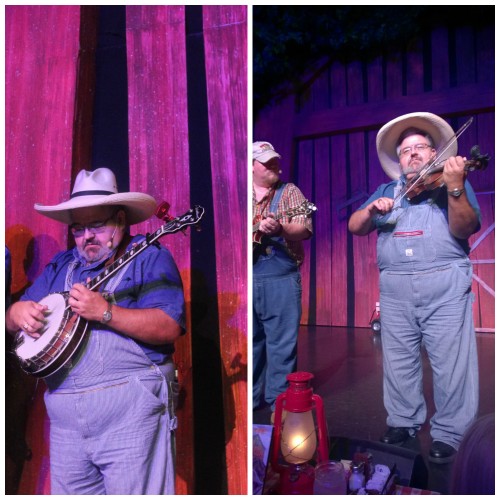 And I tried to get more photos of the food, but honestly I wasn't eating that much because that slapstick humor turned into tapping, clogging, phenomenal musical and vocal performances…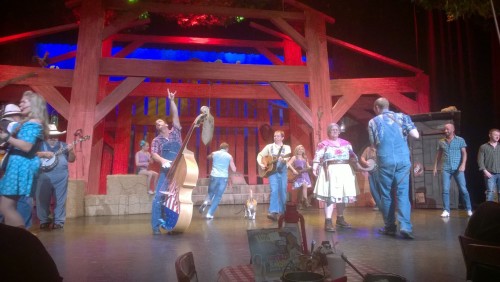 and Stomp.
And then this happened.
And suddenly I realized why The Hatfield and McCoy Dinner show gets such amazing reviews on Trip Advisor and has over 50,000 Facebook fans.
The all-you-can-eat fare isn't disappointing either (There was also fried chicken. I know my fried chicken. This was good fried chicken.)
Afterward, I looks at Hubs and said, "We just enjoyed a delicious dinner and saw a phenomenal show and childcare wasn't necessary. I'm counting this as a date."
I've gushed enough. Go see The Hatfield and McCoy Dinner Show with your kids.
2. The Track Family Recreation Center
The Track was Sweet T's favorite of all the Pigeon Forge attractions we experienced. Not only did she ride her first go-kart
and get to ride blaster boats with Mommy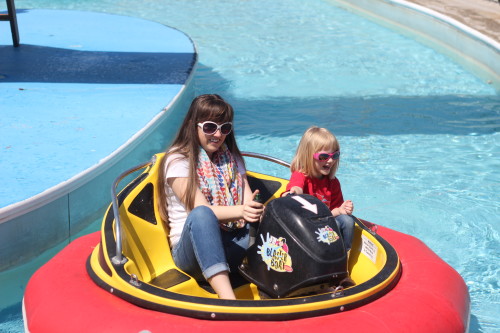 but there's this magical section of the park called Kid's Country with all the fun things in the universe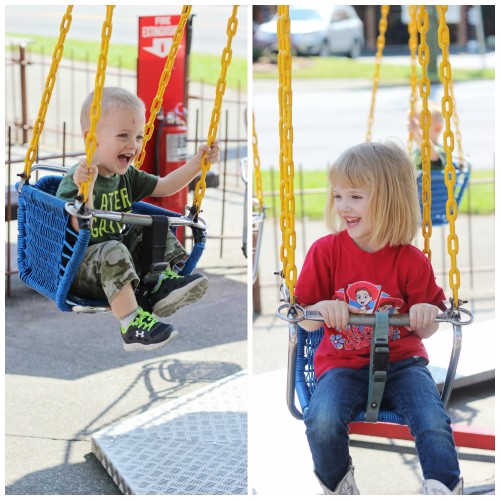 that your children will want to ride repeatedly until they collapse (yay for a three hour nap for everybody back at the hotel, right?)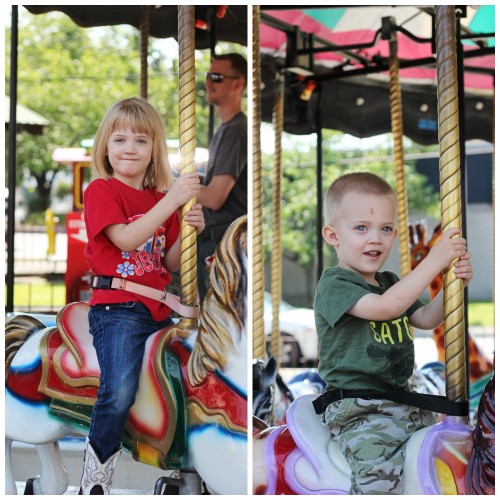 The Track is located right on Pigeon Forge Parkway and their points system of payment makes it convenient to make multiple visits here over the duration of your Pigeon Forge vacation.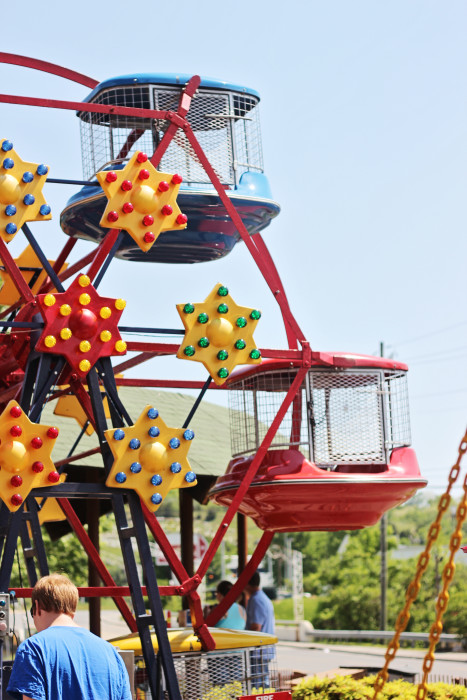 Rather than paying with tokens or tickets, points are stored on a card that is scanned at each ride. It's easy to spend a few points, break for lunch and come back or even return the next day like we did.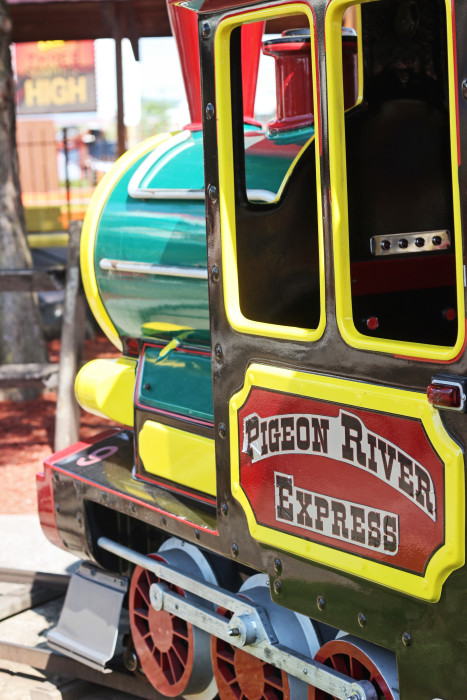 Adults ride free with a child on many of the Kid's Country rides, and kids ride free on many of the adult rides like go-karts and blaster boats. You can purchase points ahead of time and save 10%!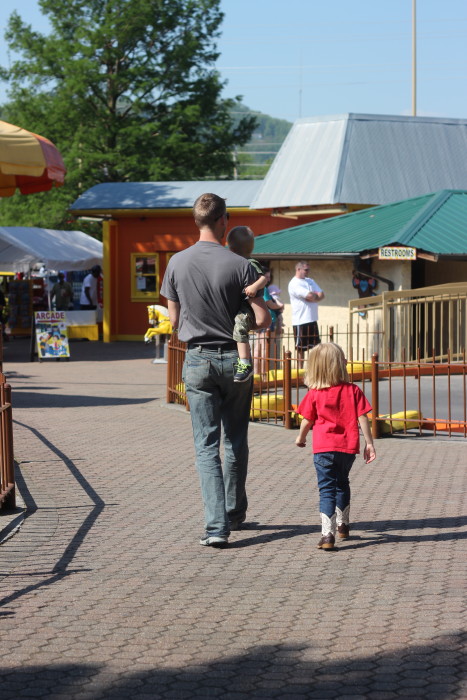 We visited The Track during an off-peak time and enjoyed staying for a long stretch, but this attraction is in proximity to the Parkway, easy parking lot access, and pre-paid points system make it a great place to stop for quick visits if heat and crowds are an issue.
3. Pigeon Forge Gem Mine
Pigeon Forge Gem Mine is such a simple concept, yet I can't leave it out of this list of Pigeon Forge attractions kids love.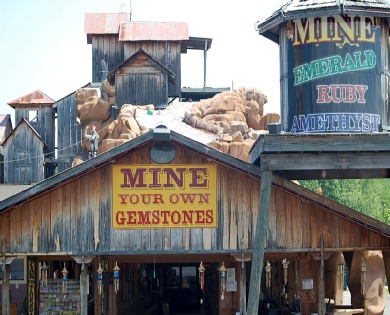 Purchase a bucket of mining ore mixed with your choice of gems, fossils, arrowheads, shells, or a mixture of the above and use their screened pans and water flow to mine for treasure.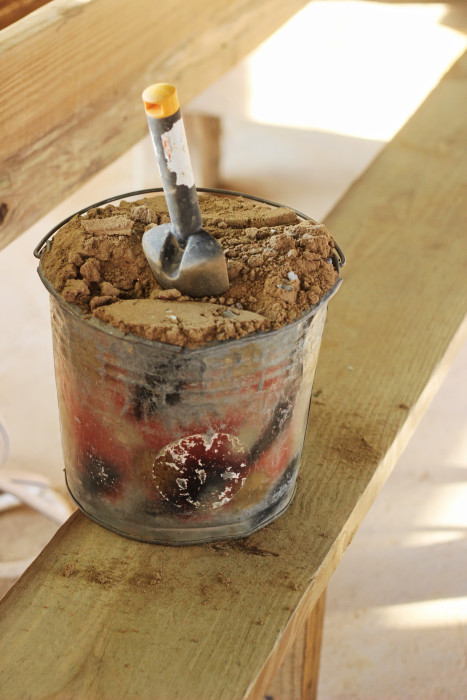 We chose the $35 specialty bucket that was on sale for $25 and contained gemstones fossils, arrowheads, fossil sharks teeth, geodes, and stones. This was plenty to keep our kids and us busy for more than 30 minutes.
If you're on a budget, stick with the $15 starter bucket for your family and you'll probably be fine. Click the link for a printable coupon for $3 off any bucket!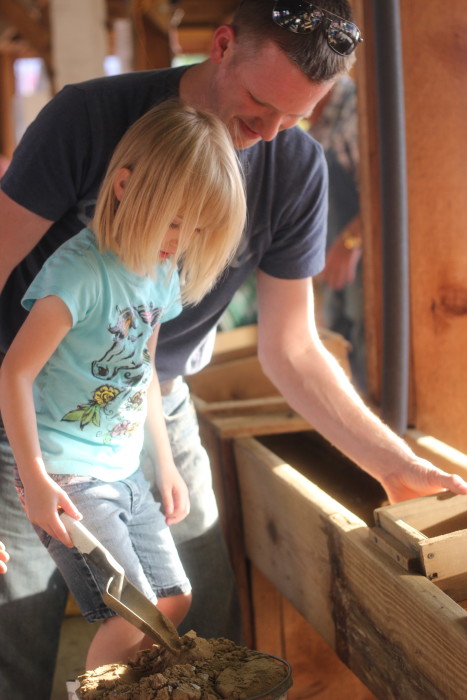 After you've sifted through your bucket and bagged your treasures, head inside to the Assayers to have your gems identified, cut, and even turned into jewelry if you'd like. Additional fees apply.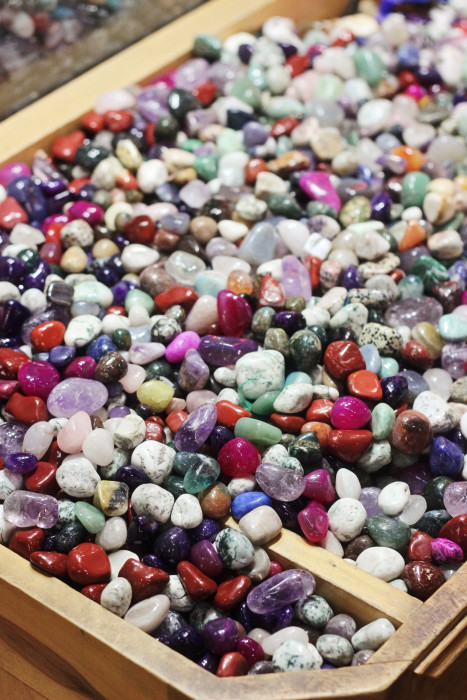 Tip: Don't wear white capri pants to mine for gems with your kids. Ask me how I know.
4. Three Bears General Store
While you're parked at Pigeon Forge Gem Mine, walk next door to Three Bears General Store and meet their live bears!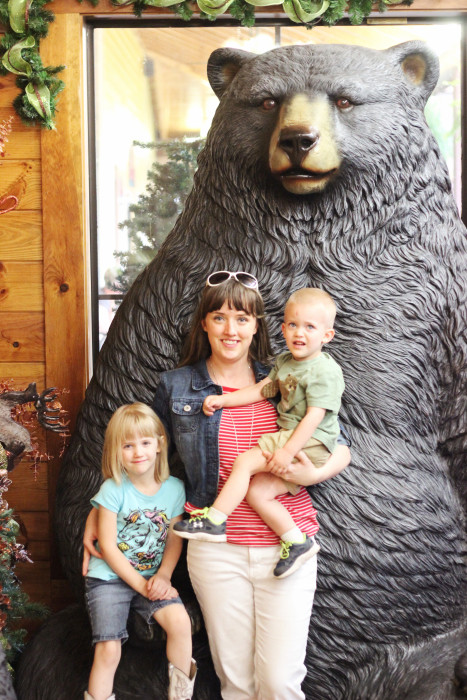 Admission to the bear habitat is only $3.25 per person and kids under 2 are free. Plus you can print off a coupon for buy one get one free admission.
If you'd like to feed the bears, you can purchase a cup of treats for $1.25
5. Firehouse Golf
I like that Firehouse Golf had a unique theme for a putt-putt course. Your kids will probably enjoy playing on the antique fire truck out front before they even pick up a putter.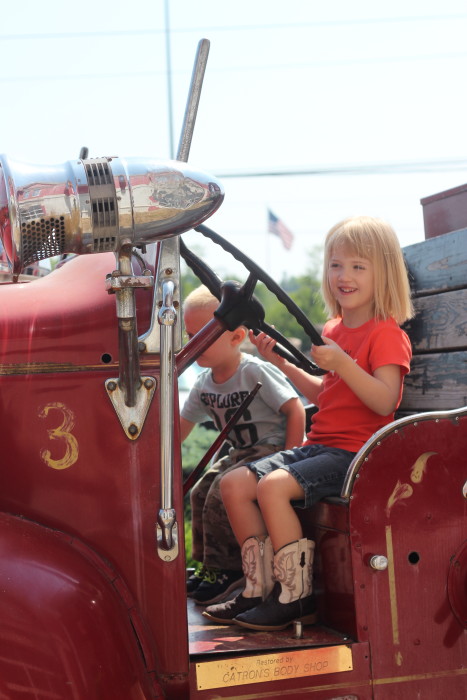 The Track has a great mini golf course, but it's hard to convince preschoolers to leave all the rides to practice putting. For this reason we chose to visit a separate establishment for our mini golf adventure.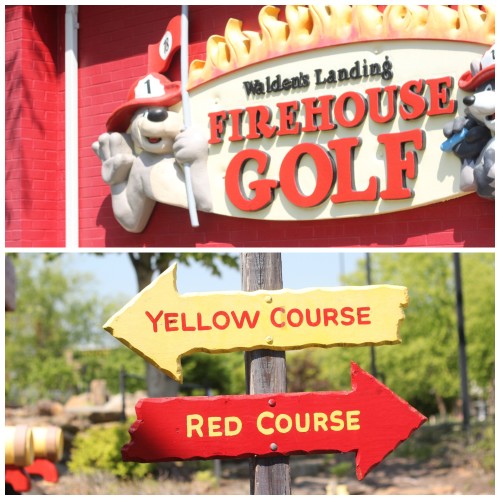 Firehouse Golf is open until 10:00 PM and it's the only Pigeon Forge mini golf course that is opened year round. While I wouldn't plan my day around a visit to Firehouse Golf, it's location and affordable pricing make this Pigeon Forge attraction family attractions pigeon forge a great option for those waiting to get in to restaurants at Walden's Landing or waiting on other members of their party to shop or finish up a movie. It's a very stroller-friendly course too!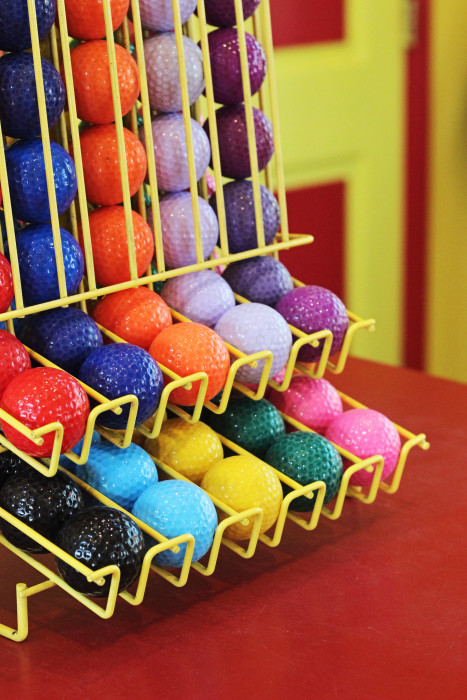 When you're heading home from your Pigeon Forge vacation, plan to visit Firehouse Golf as you are leaving. It's right on the Parkway so odds are you'll have to pass it or at least come very close to it in order to head home. Let your preschoolers run around and stretch their legs before they have to be cooped up in the car for the journey home.
Sweet T got a hole-in-one on the 11th green!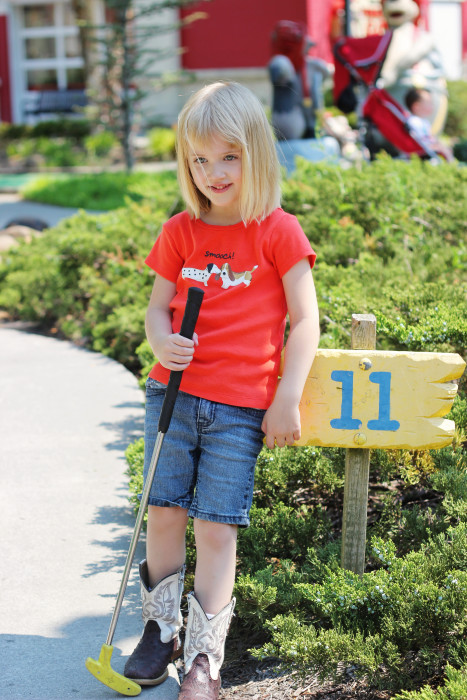 Below are a few other Pigeon Forge attractions kids will love. Consider incorporating them into your Pigeon Forge Vacation.
The Island – We didn't take time to visit The Island during our trip, but enjoyed seeing the Great Smoky Mountain Wheel from various places around town. The Island has a ton of places for all ages to shop, eat, and play. It's really popular at night and while we drove through, we noticed groups of young singles, couples, and seniors enjoying the bustling nightlife alongside families with a couple of strollers in tow.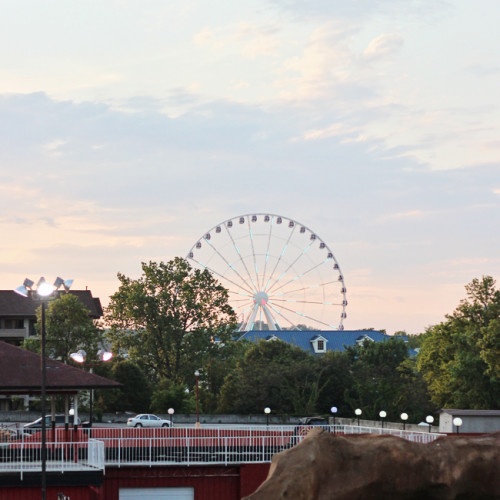 Parrot Mountain – Hubs and I very much enjoyed this Pigeon Forge attraction when we visited Pigeon Forge before our children were born.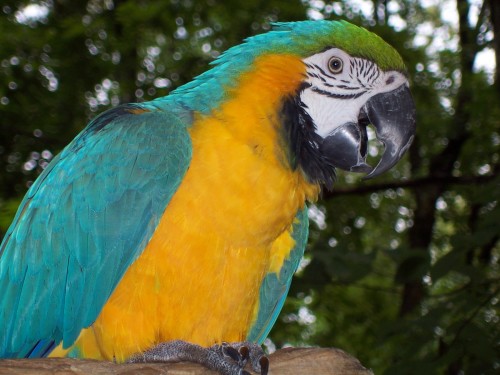 Notice how young, skinny, well-rested, and happy we were. 😉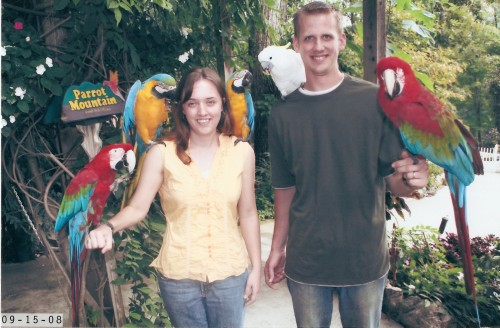 We didn't have time to visit Parrot Mountain during this trip, but it definitely makes the list of Pigeon Forge attractions kids will enjoy (and their parents too!)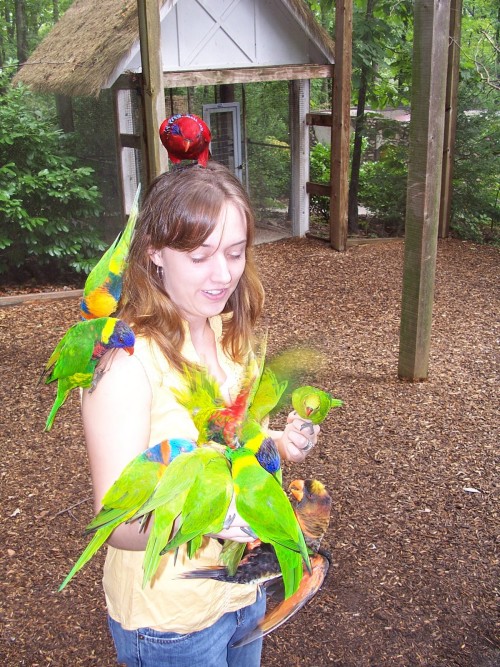 Dollywood – Can't leave it out!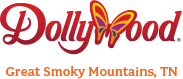 Dollywood with preschoolers is a great idea. The park is low-key, relaxing, and shaded compared to other parks and isn't all about the thrill rides. Perfect for families with preschoolers! And if you're wondering where to stay with your kids in Pigeon Forge, check out my thoughts on Country Cascades where you'll have lots to do without ever leaving your hotel.
Learn all about Asheville with kids too before you go.
What are your favorite Pigeon Forge attractions kids will love?
Disclosure: Complimentary admission was provided to our party to some of the attractions mentioned above. All opinions are 100% my own.