Built in 1886, the Crescent didn't start out as American's Most Haunted Hotel. Its journey from a hotel to a women's college to a cancer hospital and eventually back to a hotel provides an engaging historical framework for visitors. Whether you're a thrill-seeker hoping to capture a ghost with your camera or honeymooners there for the romantic Victorian opulence and charming mountain town of Eureka Springs, the Crescent Hotel has something for you!
History
As if being a restored, Victorian hotel wasn't enough of a "cool factor," the Crescent Hotel is perhaps most noted for being turned into a cancer hospital in the 1930s by charlatan Norman Baker.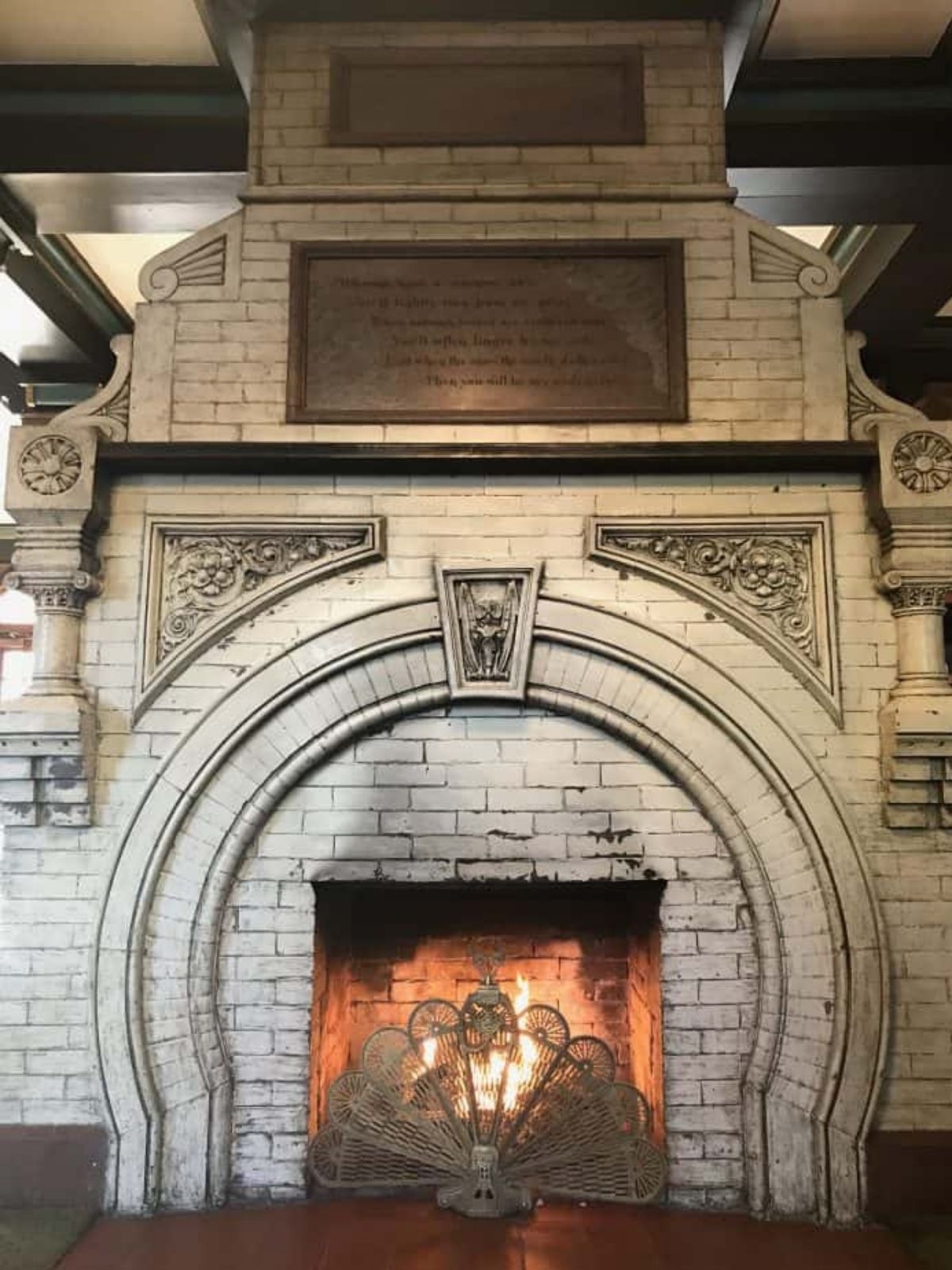 Are you spooked yet? You should be! Norman Baker performed his quackery on desperate, sick people and while many died at his hand, none were cured. You can read more about Crescent Hotel history here, but perhaps the best way to learn and experience the stories contained within the walls is to take a ghost tour.
Ghost Tours
Ghost tours at the Crescent Hotel are conducted Monday-Saturday nights and you'll definitely want to take a tour whether or not you're staying at the Crescent overnight.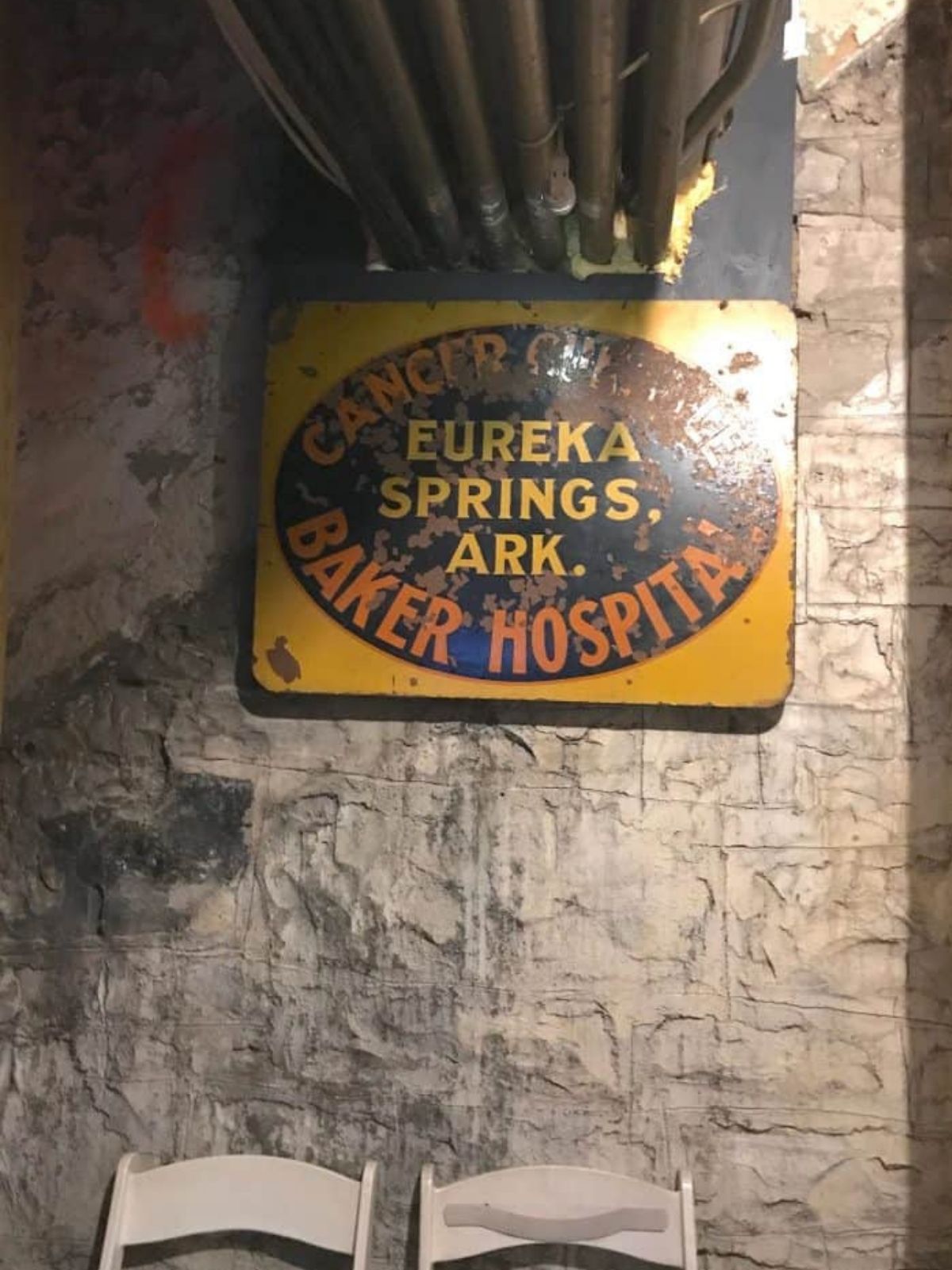 You'll get a bit of history as well as take a trip down to the morgue to see where autopsies were performed and even step into the cadaver cooler if you dare. Check out my video below for a tour of room 319 and a bit of the ghost tour as well.
Earlier this year, a massive collection of bottles were discovered buried on hotel property. Many have been excavated by Arkansas state archeologists but the dig has been put on hold for the time being due to the sheer volume of the specimens. The Cresent Hotel is still waiting on lab results to determine what might be in the bottles.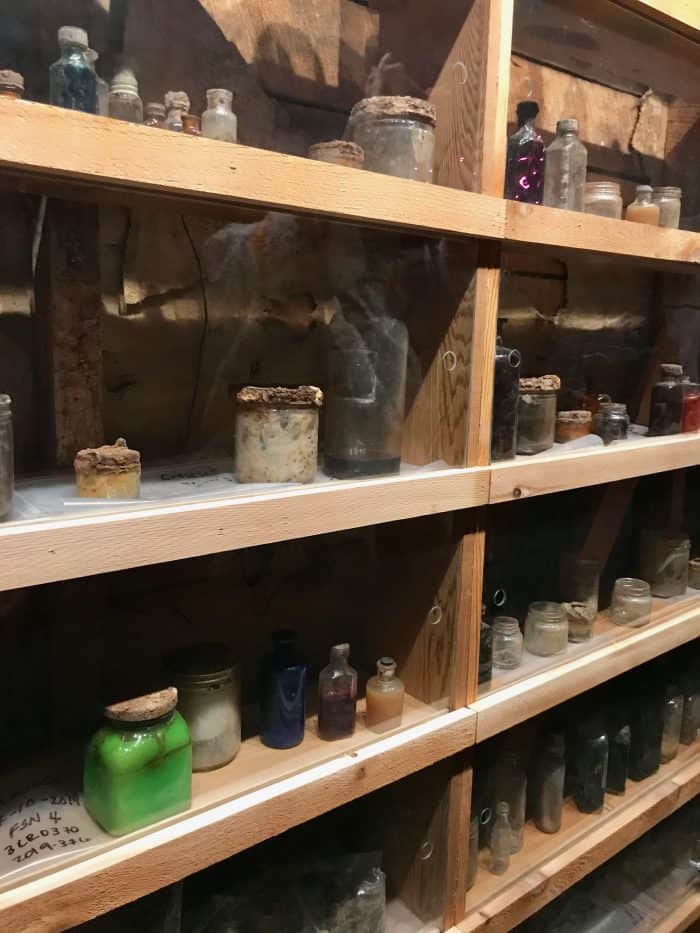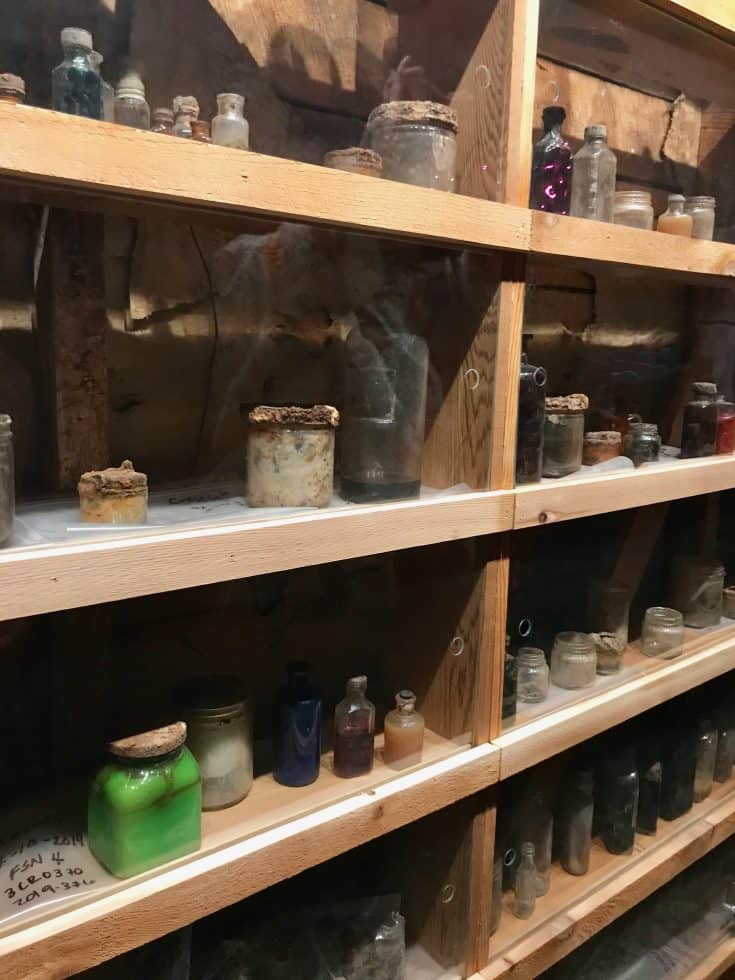 In the case of Norman Baker, the truth is actually scarier than fiction. Keith Scales, head of ghost tours at the Crescent, has done a deep dive into Baker's life and written a book about him and the hotel. Keith's book is available at the Cresent Hotel gift shop and on Amazon.
House of a Hundred Rooms: Tales the Ghost Tour Guides Do Not Tell
Dining
If you're easily spooked, soothe yourself with the abundance of comfort food available at the Crescent Hotel. We enjoyed an extravagant, chef-prepared dinner in the Crystal Dining Room.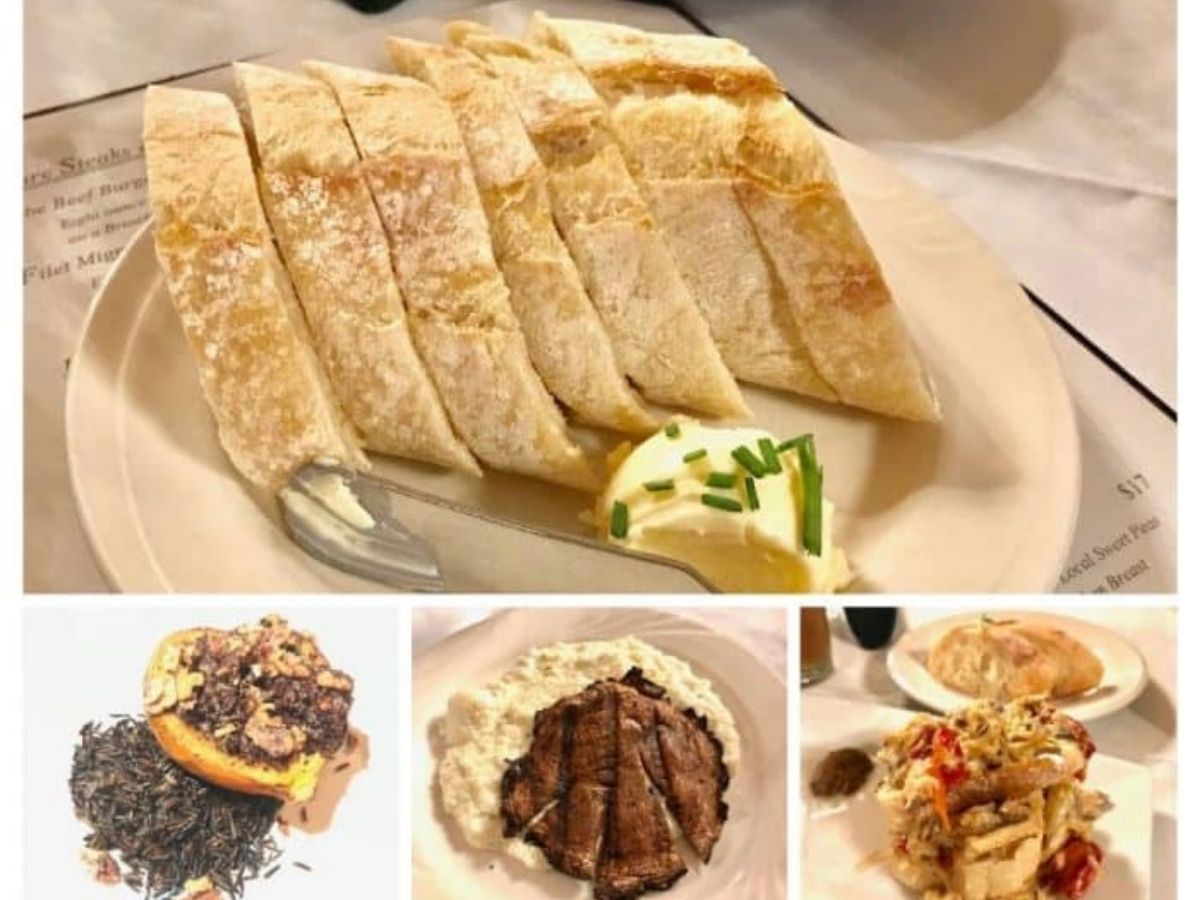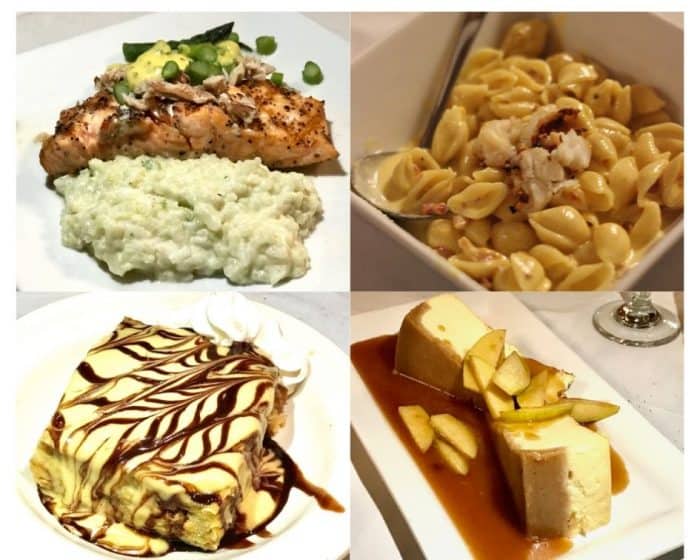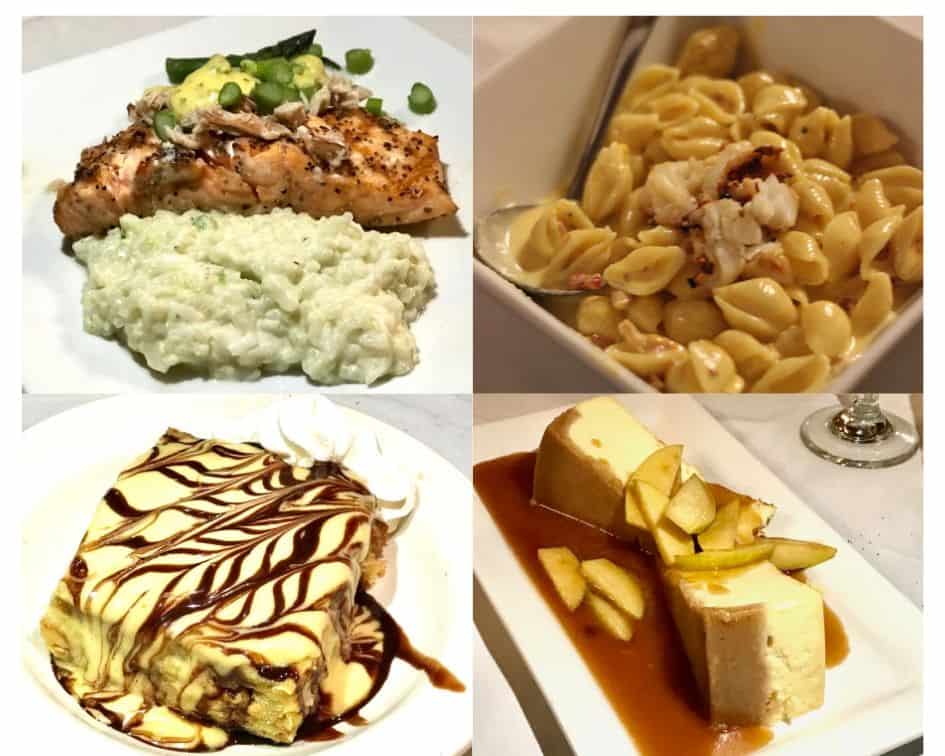 You might even see some ghosts waltzing by your table in what used to be the hotel's ballroom!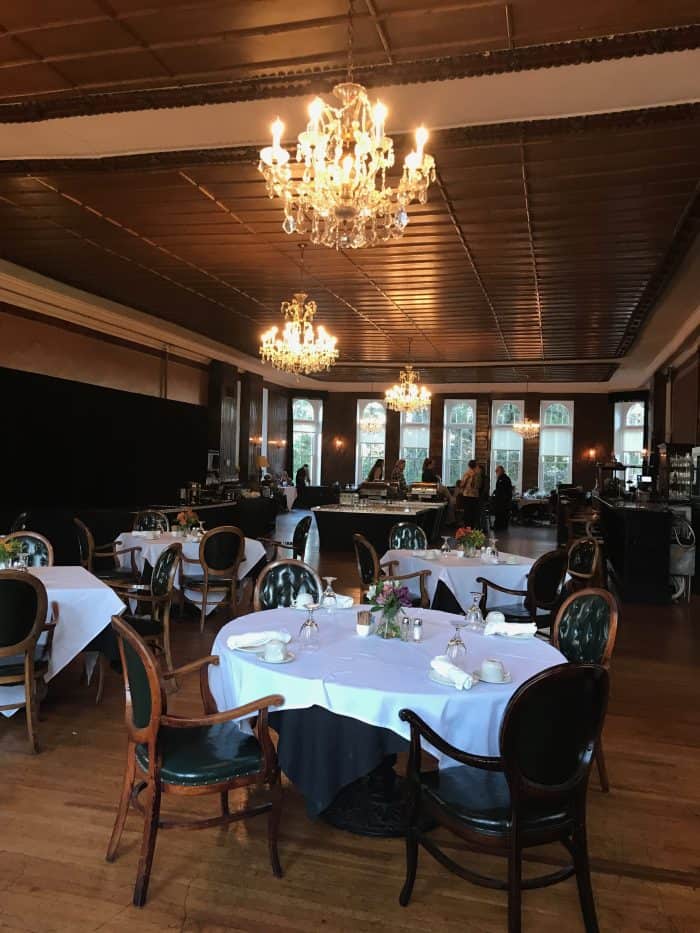 For breakfast, you can enjoy a breakfast buffet in The Crystal Dining room each morning of your stay. Don't miss out on the waffles which were my favorite. They're soft on the inside, slightly crispy on the outside, and can be topped with decadent toppings of your choice.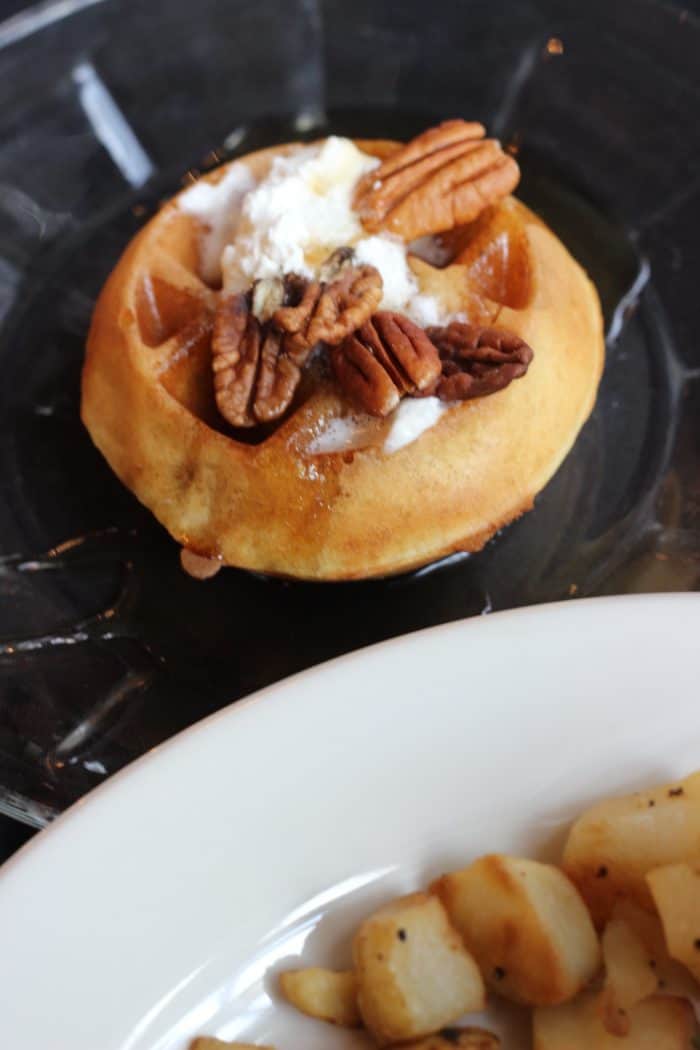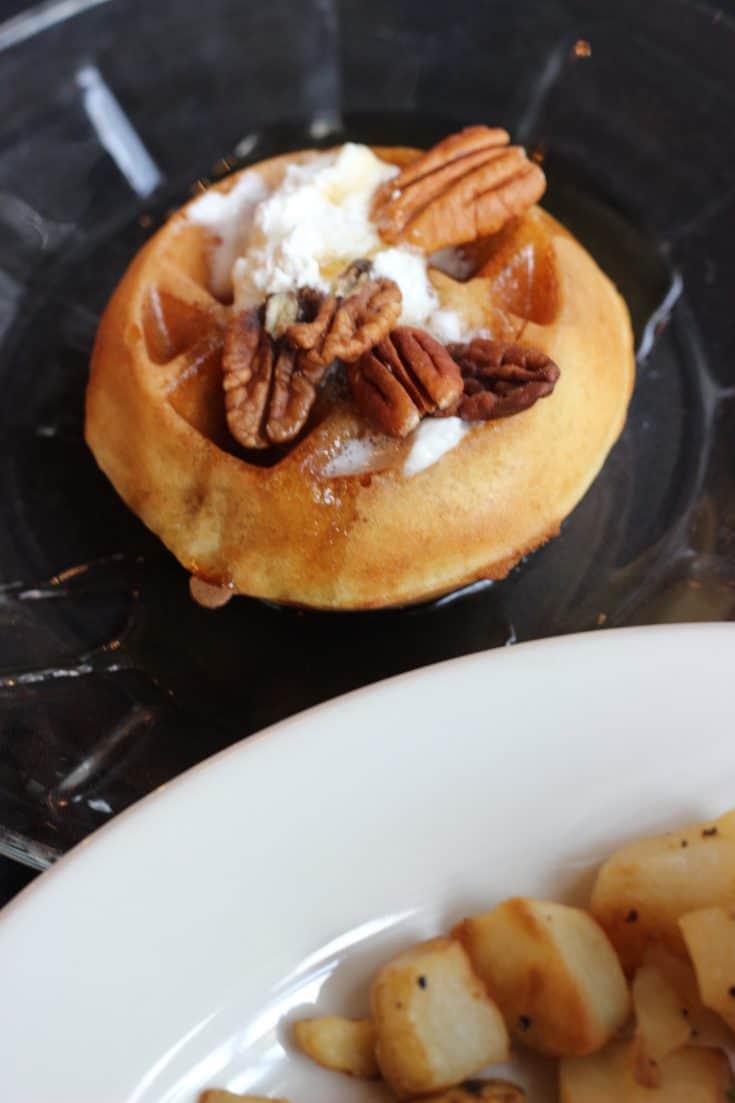 Overnight Stays
If you're feeling brave enough, you can stay the night in one of Crescent Hotel's 68 guest rooms. You can request an "active" room where a spirit is thought to haunt or request an "inactive" room in which paranormal activity has not been reported. I stayed the night in room 319 which is along the hallway where a ghost nurse is known to roam. Fortunately, she let me sleep in peace!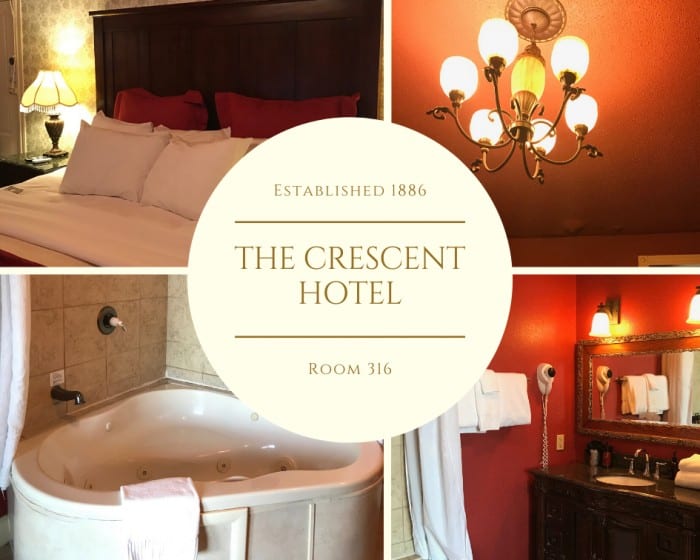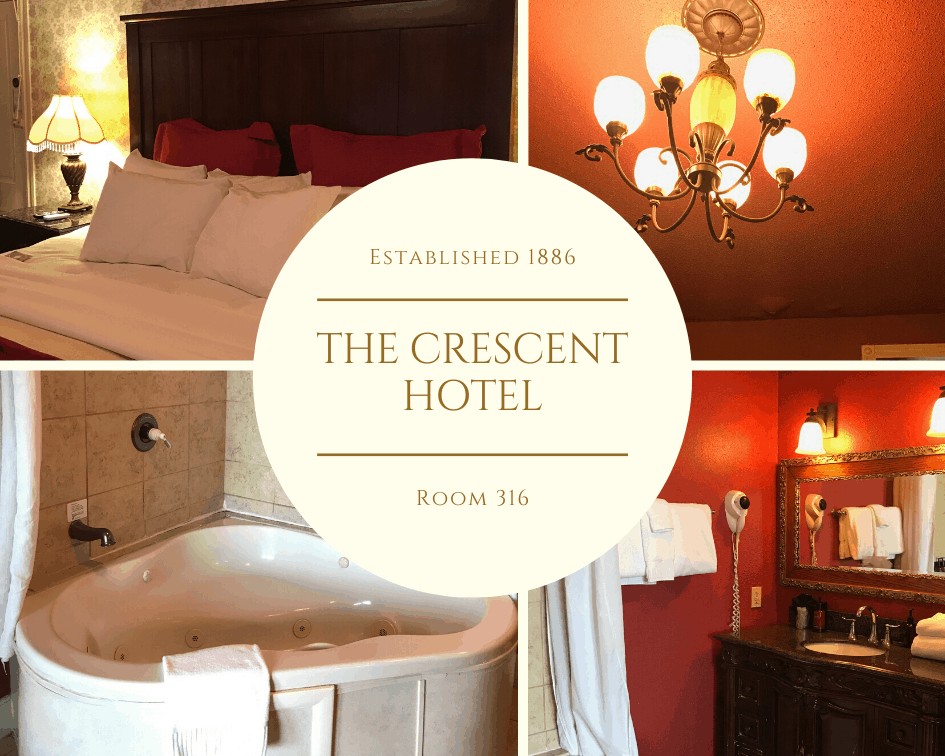 Note that the haunted rooms fill up quickly, so book well in advance if it's a priority for you to stay with a spook. Thanks to this gift from the Crescent Hotel, I could say that there was a ghost in my room after all.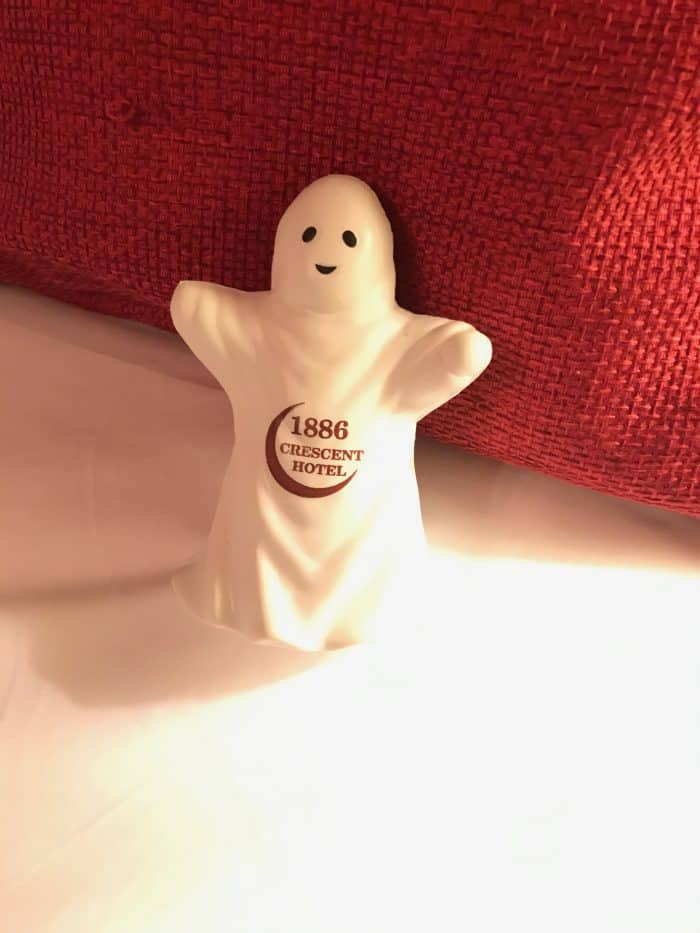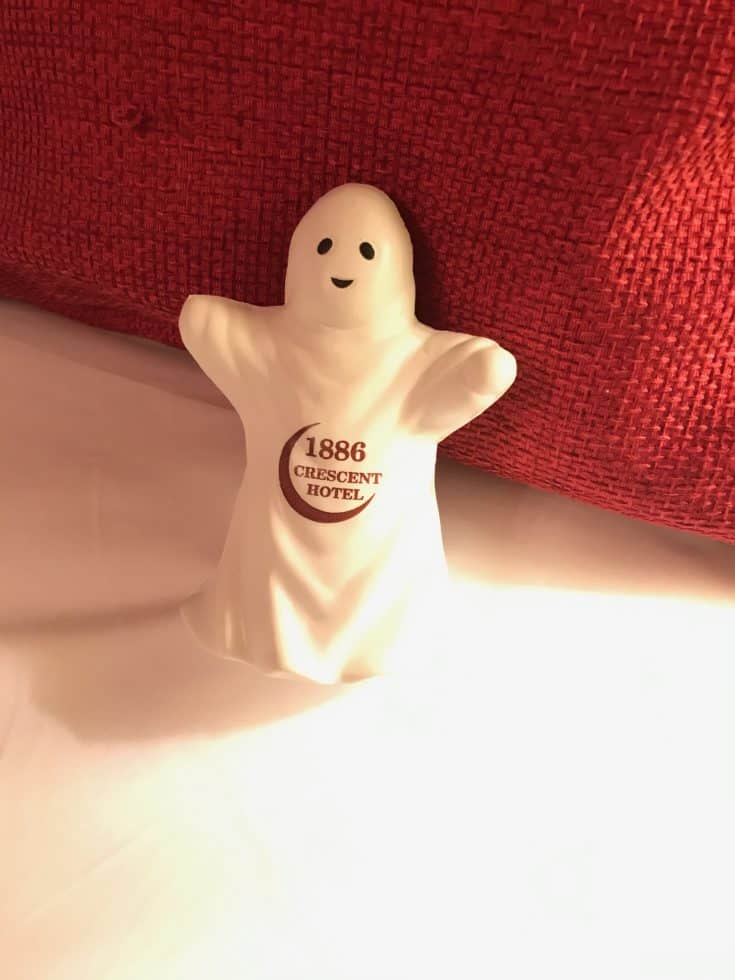 Funny fact: I didn't realize my little ghost glowed in the dark so when it was time for light's out, she gave me a startle! Otherwise, my night in room 319 was spent peacefully.
Would you stay overnight in America's Most Haunted Hotel? Would you prefer an active or inactive room? Tell us in the comments below!