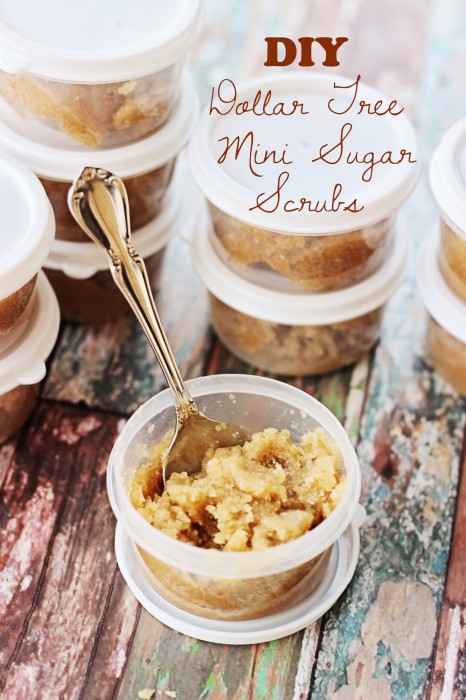 Dollar Tree how a love Thee, for so many reasons. Today it's for these reusable 2.3 ounce containers with lids that are 10 for $1! Add some coconut oil, brown sugar and essential oil, and you've got a cheap, easy, and thoughtful gift for 10 friends.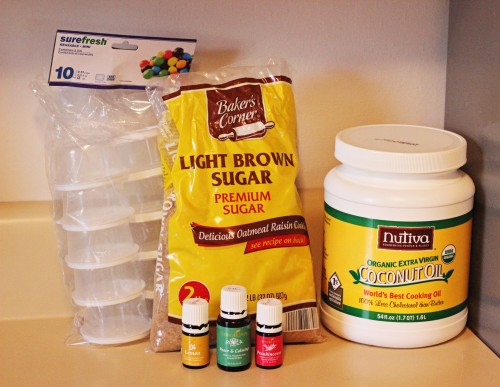 Tonight I attended a Young Living Essential Oils Class and was able to give all 10 attendees a little take home. These containers hold just the right amount for a foot, hand, or face scrub.
Sugar Scrub Ingredients (makes exactly enough for 10 2.3 oz containers)
2 cups brown sugar lightly packed
1 cup coconut oil

10 drops Young Living Essential Oil*
Directions: Mix coconut oil and brown sugar together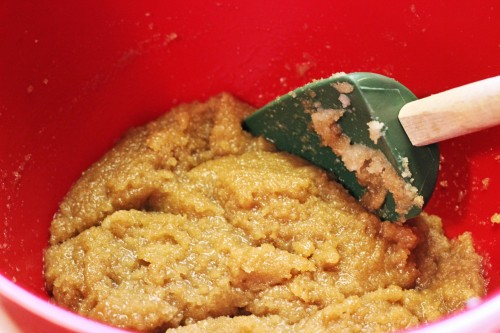 Pack sugar scrub into containers. Since essential oils are not supposed to be stored in plastic, I gave out the scrubs without essential oil and instructed each oily friend to mix in one drop of their favorite oil just before use. If you're making the entire batch for yourself you can mix in 10 drops of essential oil and store it in a Mason jar in a dark place.
Alternatively you can make up 10 for yourself and add one drop of whichever essential oil your prefer just before use. It's like having access to 10 different scrubs!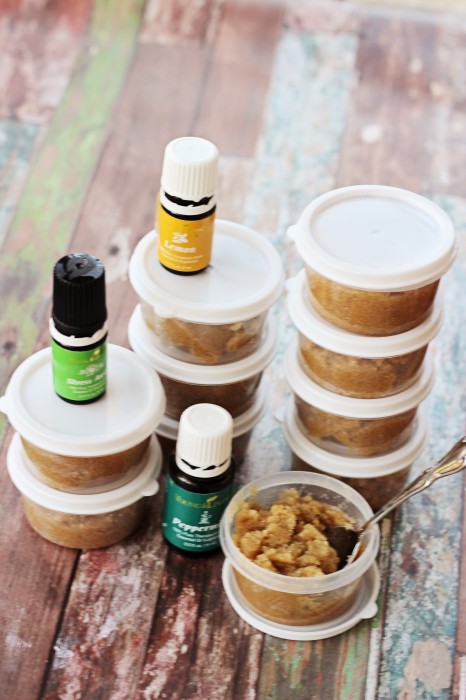 Suggestions:
Peppermint – Makes an invigorating scrub for your feet
Frankincense – Excellent facial scrub
Stress Away – Relaxing full body scrub to use in the bath or shower before bed
Lemon – Exfoliating, brightening hand scrub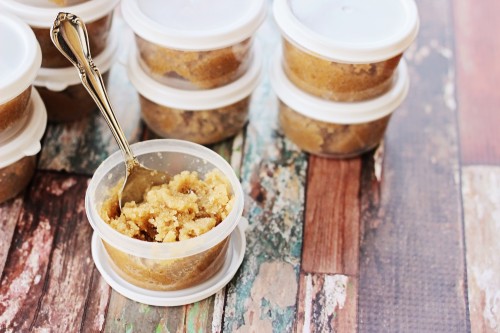 *For maximum benefits, use Young Living 100% pure therapeutic-grade essential oils.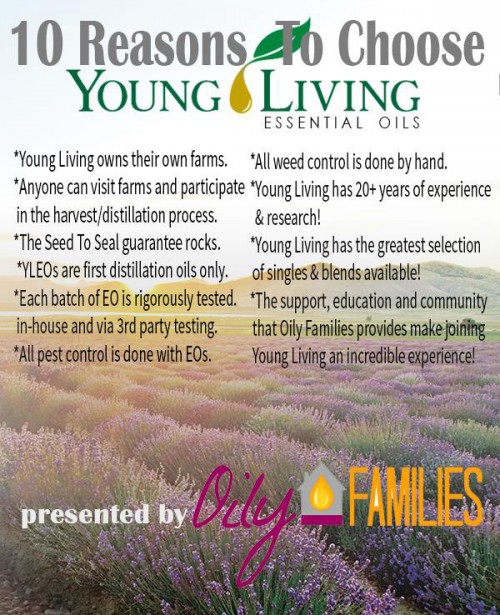 Questions? Send me an email at [email protected] I love to chat oils! You might also like this DIY microdermabrasion paste recipe too.