Enjoy this roundup of free tattoo fonts for scrapbooking, cardmaking, digital design, and anything else you want to look inked, maybe even yourself!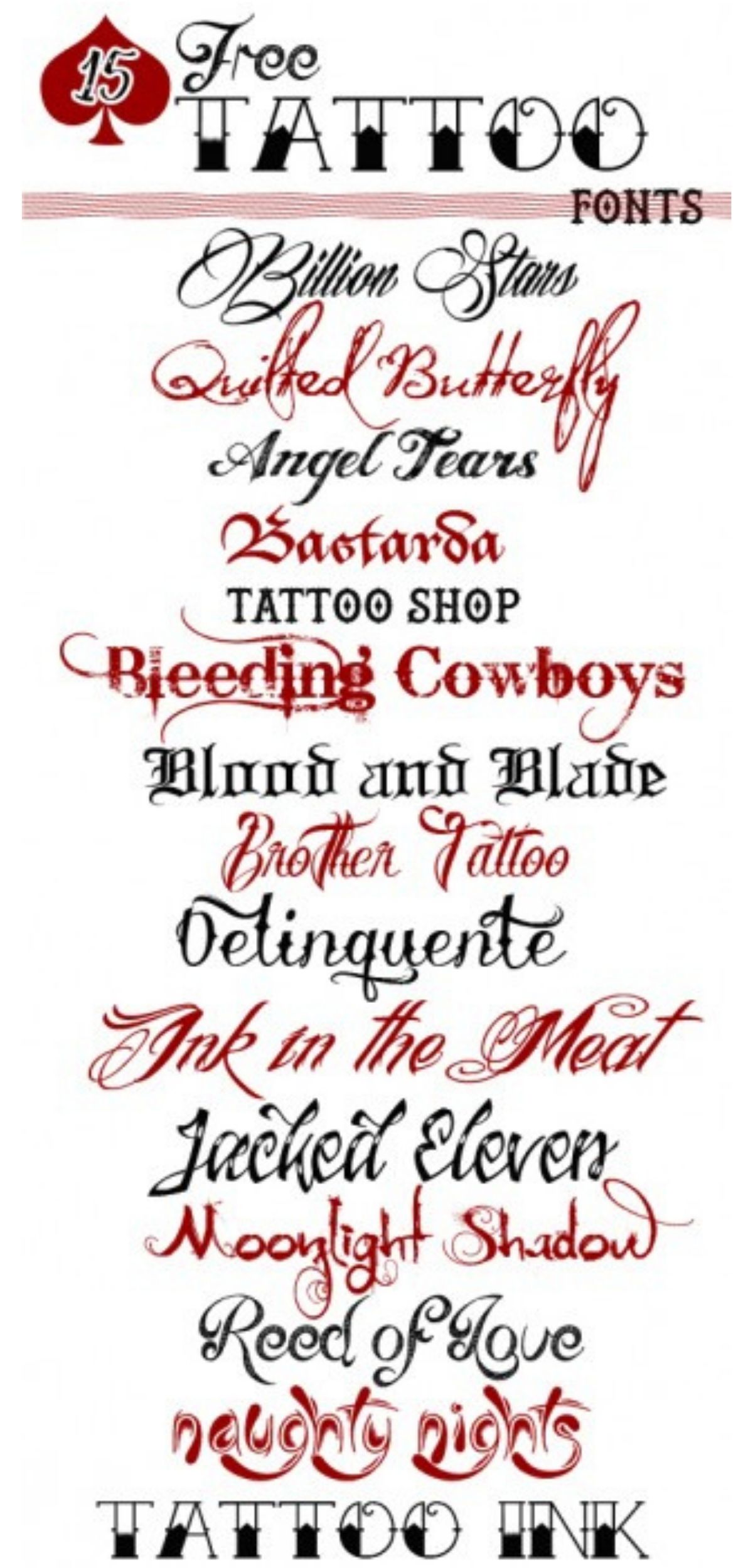 Tattoo shows are so popular right now I can't even count how many are on the air. My favorites are Tattoo Nightmares and America's Worst Tattoos.
The stories behind the monstrosities people have on their bodies and the incredible tattoo art required to cover them amazes me.
Whether you're looking for beautiful designs for your next tattoo or just want something for a personal design art project, check out these fantastic tattoo fonts.
Tattoo Font Styles
Each artist has a different approach to tattoo fonts. Below are a few of my favorite computerized and hand-drawn fonts. They are free for personal projects but please check each one before using them commercially.
If you're looking for a tattoo font to put on your body, you'll want to take extra care to make sure your tattoo font is exactly what you want it to be. Check out the video below for tips on choosing a tattoo font.
How to Choose a Tattoo Font
If you're more the type to put a tattoo font onto a printable that you are your skin, you'll love making fun projects using tattoo fonts instead of making a permanent commitment. Either way, enjoy these brilliant designs!