Keto soup recipes are a great way to feel cozy and warm this winter without getting your low carb way of eating off track. I don't know about you, but on a cold winter's day, there's nothing better than hot food and drink. I just about can't stomach a salad until the weather warms up!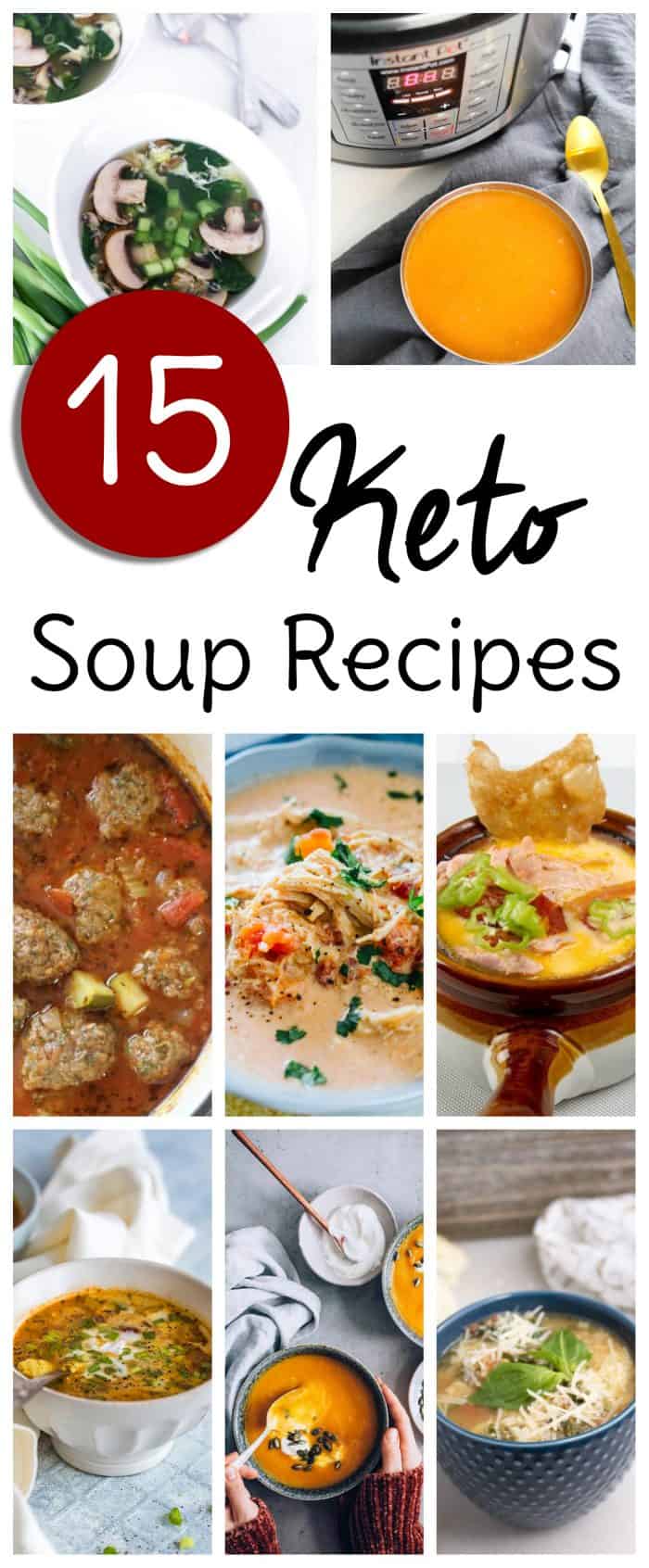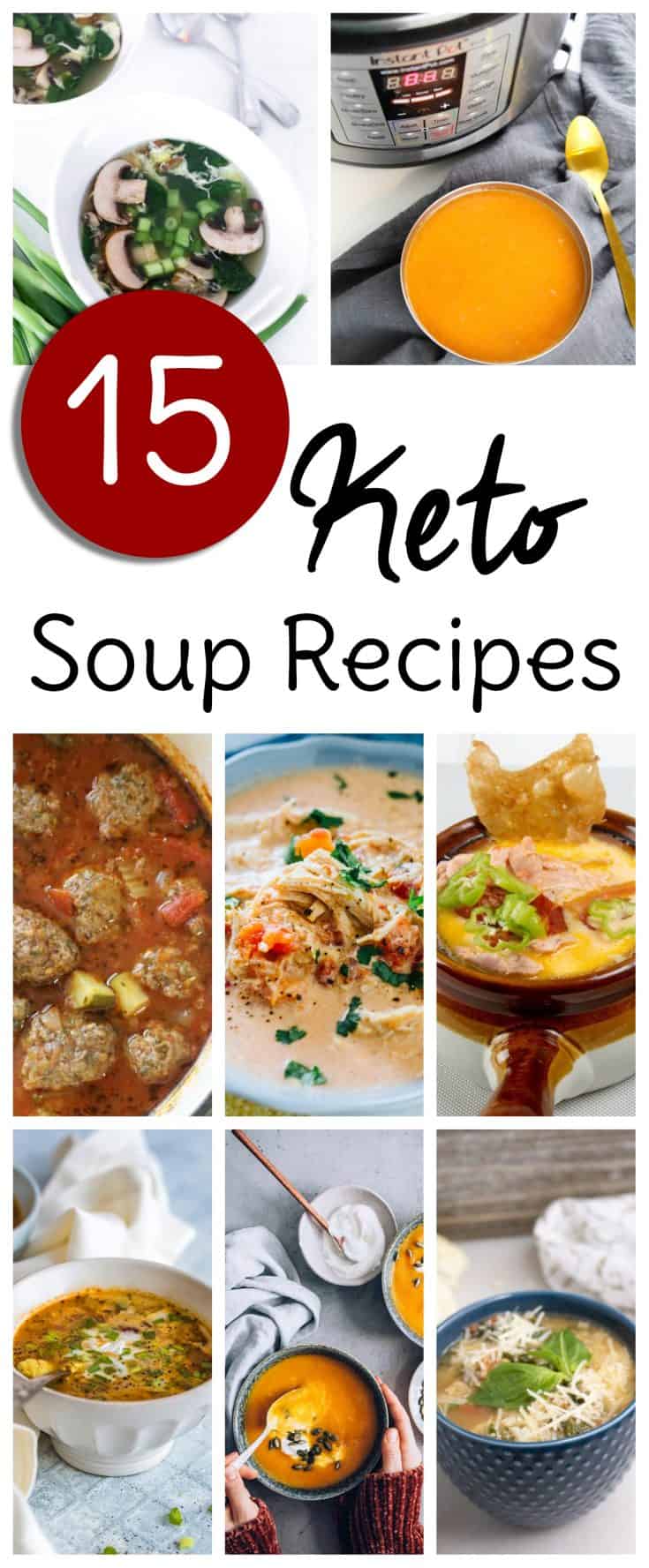 I make over half my meals in my Instant Pot now and soups are a great way to get started if you're new to pressure cooking. My Instant Pot is such a time saver and really takes the pressure off weeknights (nyuk nyyuk). Many of these Keto soup recipes are designed for the Instant Pot, but even ones that aren't are very easy to adapt from a stove top or Crock Pot recipe once you're familiar with how pressure cooking works.
Until then, here's a helpful video about how to convert Crock Pot recipes into Instant Pot recipes should you choose to go that route.
Whether you're making these keto soups in a pot, pressure cooker, or slow cooker they are sure to warm your tummy and your soul.
Keto Soup Recipes
1. Keto Zuppa Toscana – This recipe trades potatoes for turnips to save on carbs. Make with heavy whipping cream or full-fat coconut milk for a dairy-free option.
2. Keto Instant Pot Sausage Soup – Don't skimp on the cheese!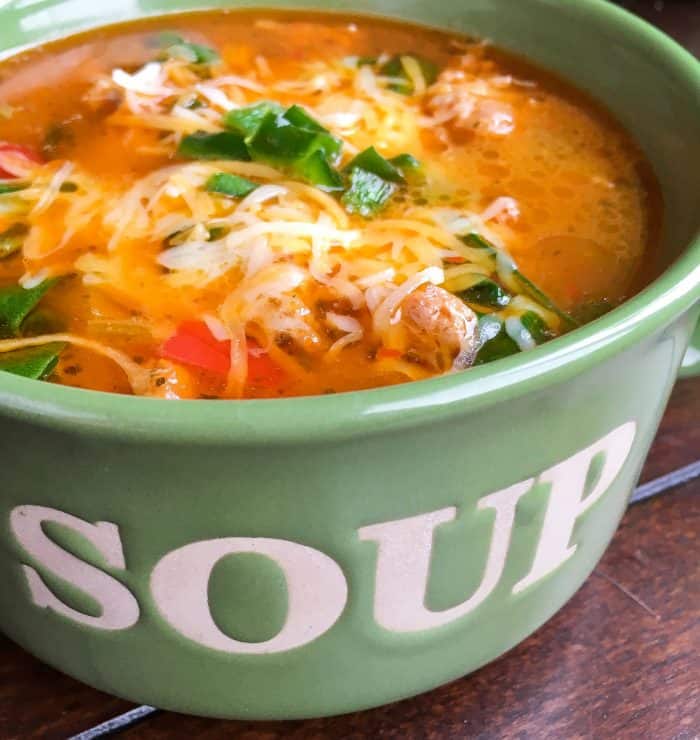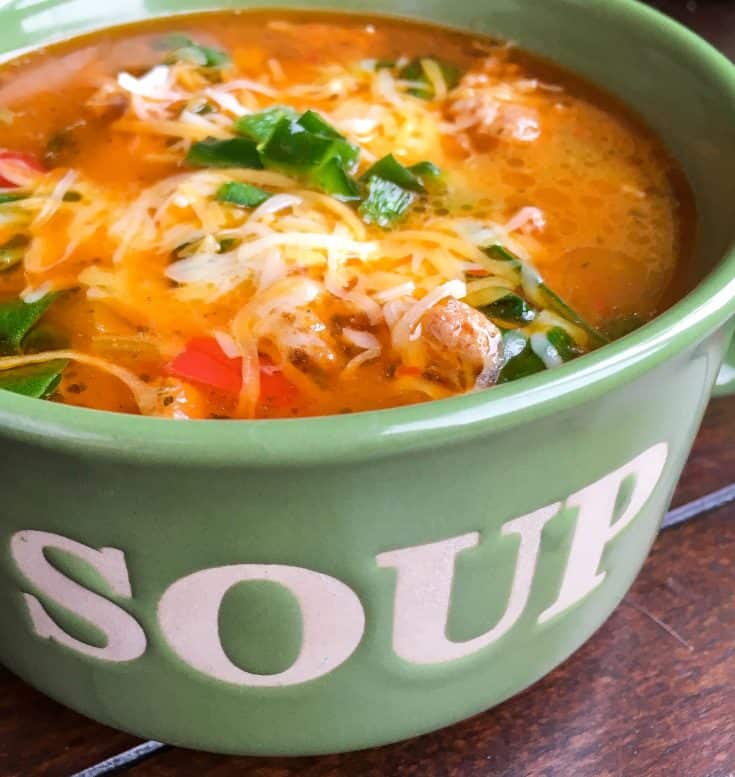 3. Instant Pot Keto Cauliflower Soup – Cauliflower is nutritious and a great way to incorporate those veggies we all need into your keto diet. But let's be honest. Cauliflower always needs a little help! This recipe gives it the assistance it needs to tickle your taste buds and keep you in ketosis.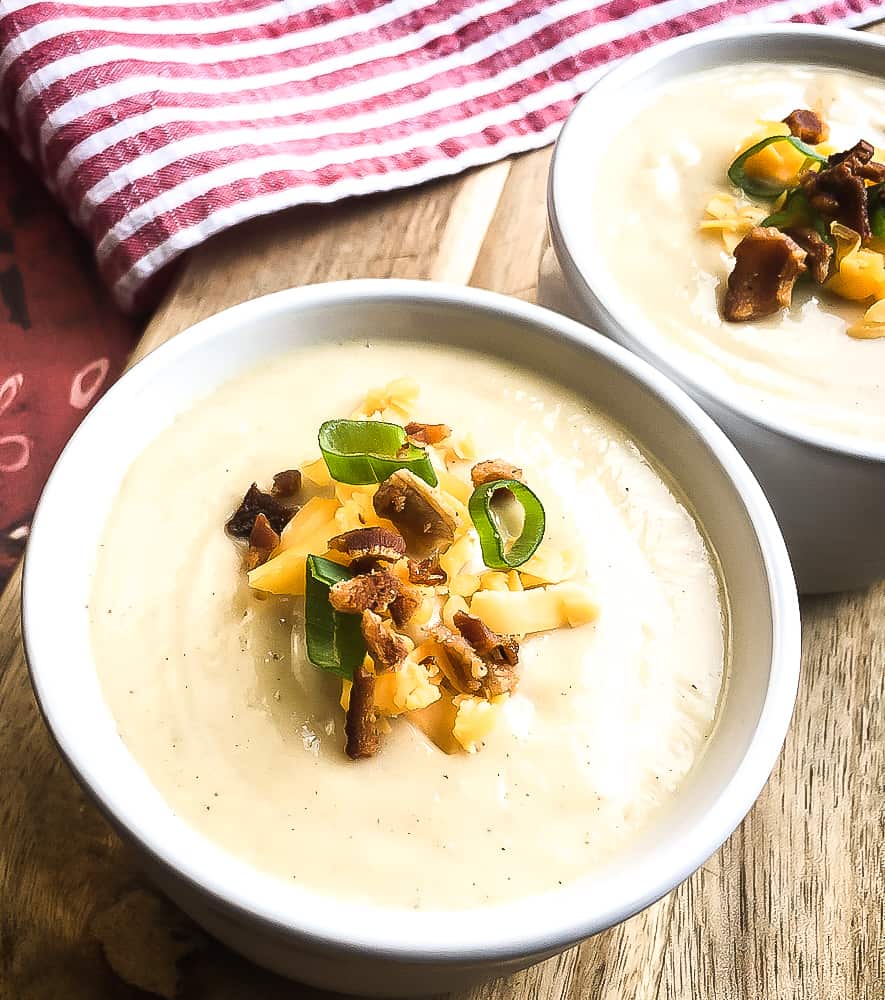 4. Keto Curried Pumpkin Soup – Don't pack up the pumpkin just because fall is over! It's a flavorful winter squash too and a great way to use up any puree you might have frozen from fall. You could also use canned pumpkin! Be sure to check the label. Libby's brand (I find it at Kroger here) is nothing but 100% pumpkin.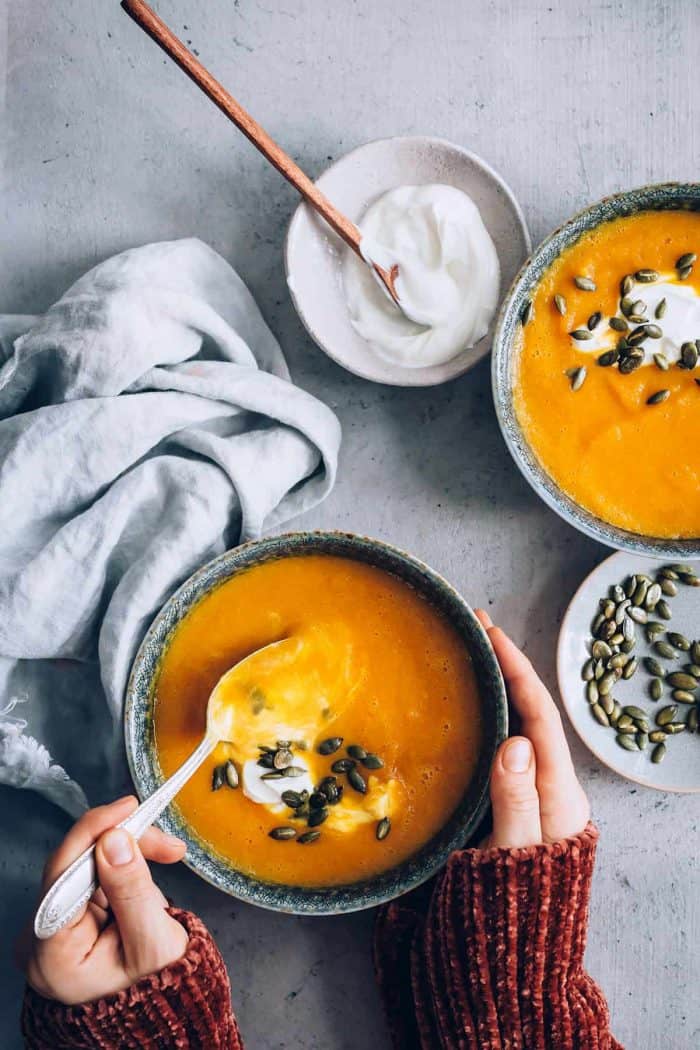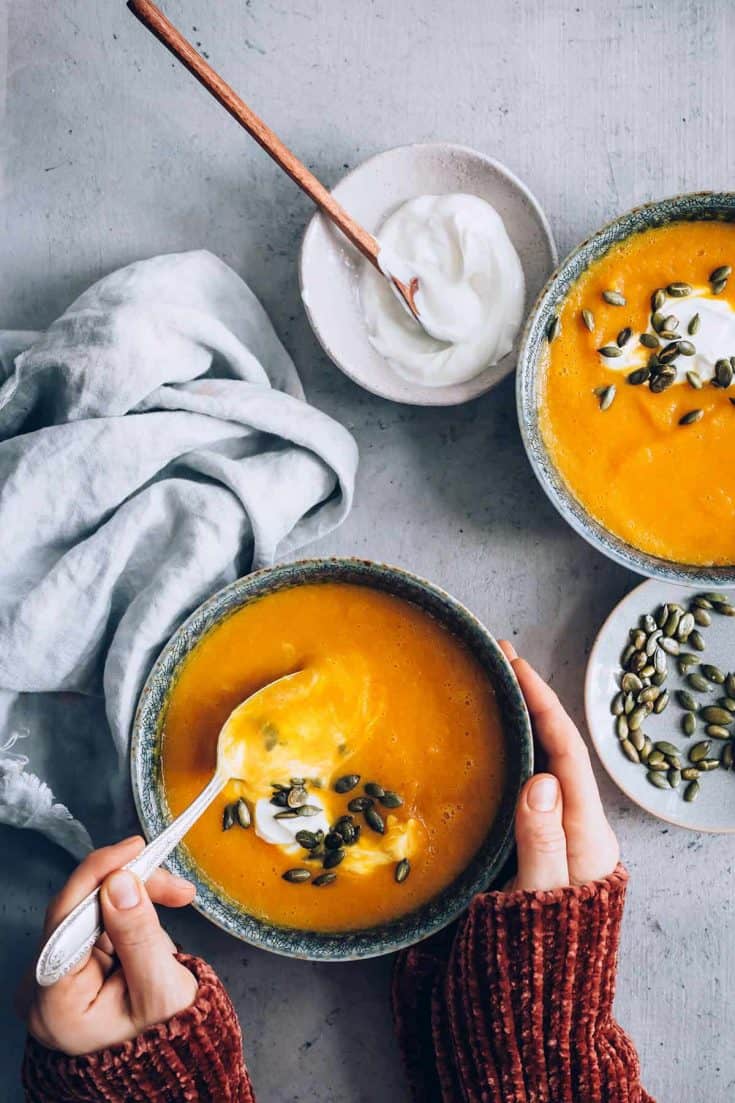 5. Keto Pressure Cooker Gnocchi Soup – This keto pressure cooker meal had stovetop directions too! You'll need to make the keto gnocchi separately.
6. Keto French Onion Soup – There is nothing like French Onion Soup from scratch and thanks to Kelly you can enjoy this savory treat while on the keto diet.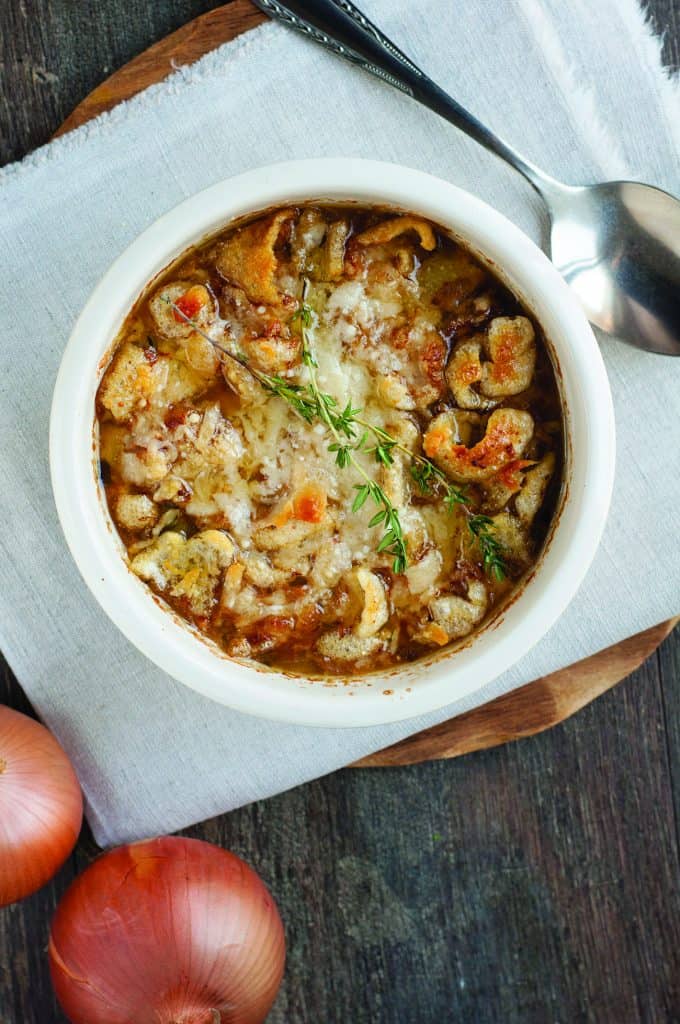 7. Thai Coconut Curry Chicken – This keto "soup" recipe presses all the buttons: keto, Whole30, paleo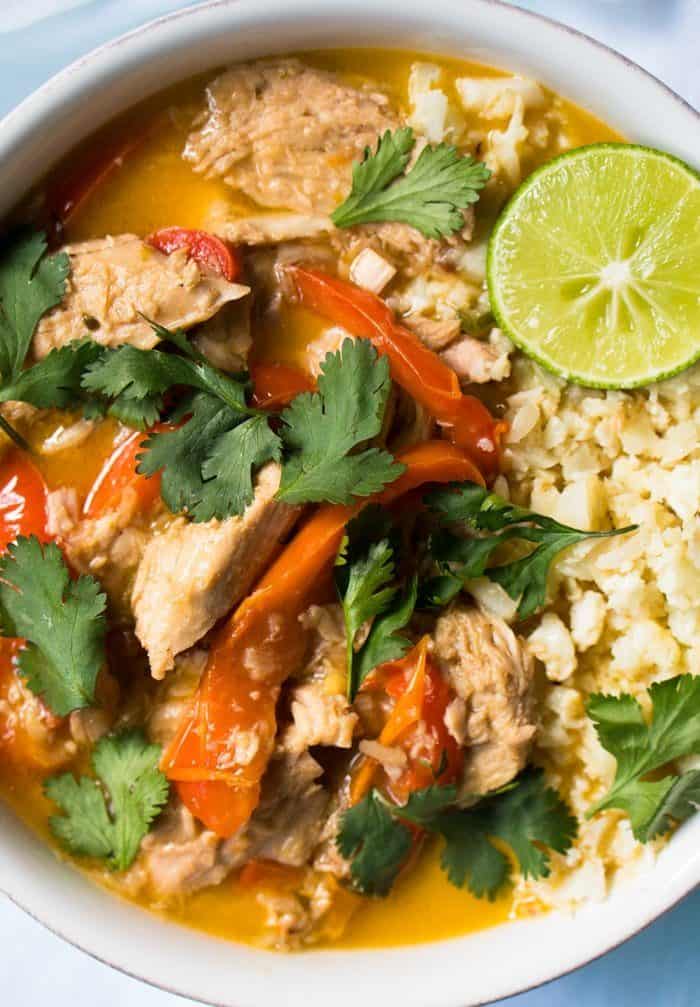 8. Low Carb Cream of Mushroom Soup – While delicious on its own, This keto-friendly "cream of" soup will open up so many more possibilities for your keto cooking when you sub it out for regular cream of soups in recipes.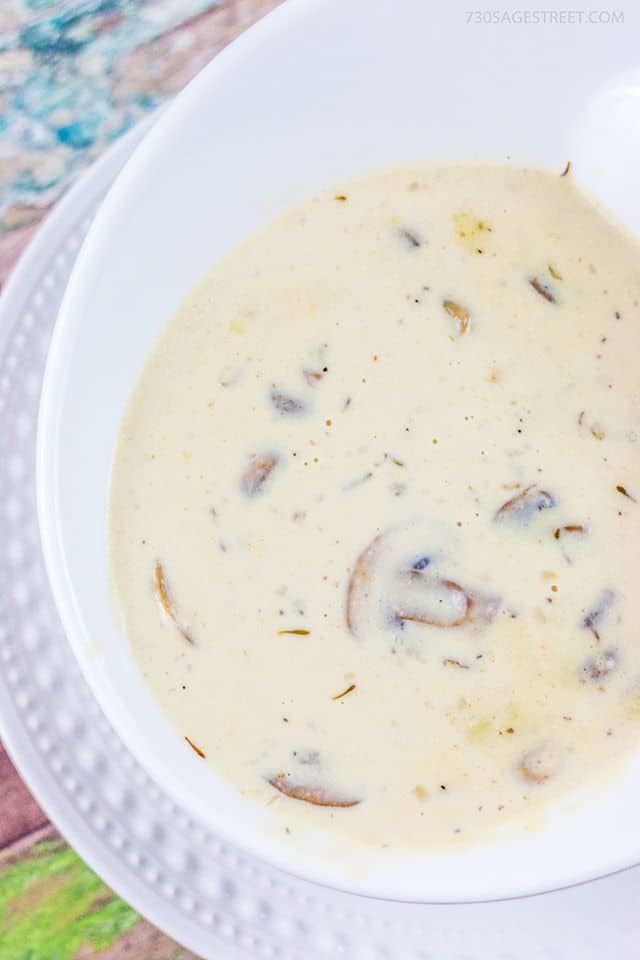 9. Slow Cooker Taco Soup – Break out the Crock Pot again and enjoy a no-muss, no-fuss keto dinner. Easily works in the Instant Pot too!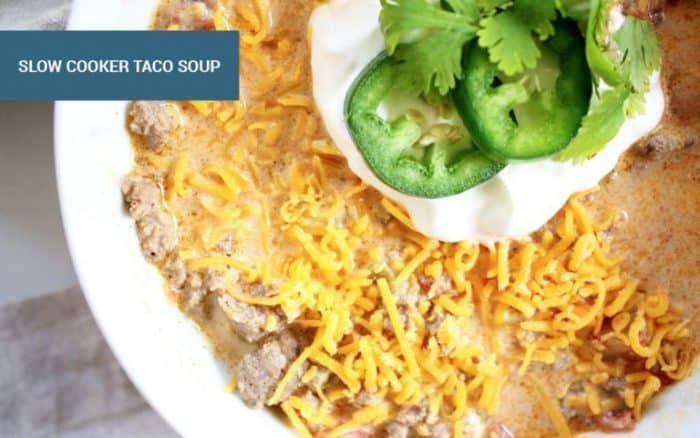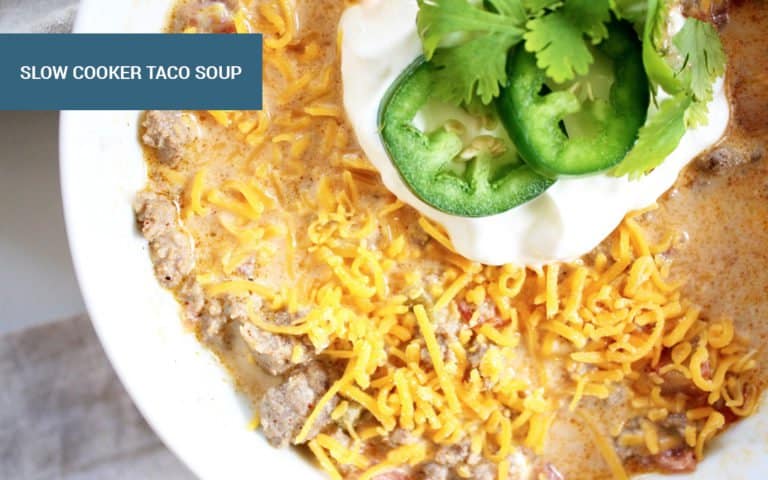 10. Roasted Cauliflower Rice Soup with Tomato Parmesan – Cauliflower gets another helping hand with this flavorful low carb soup.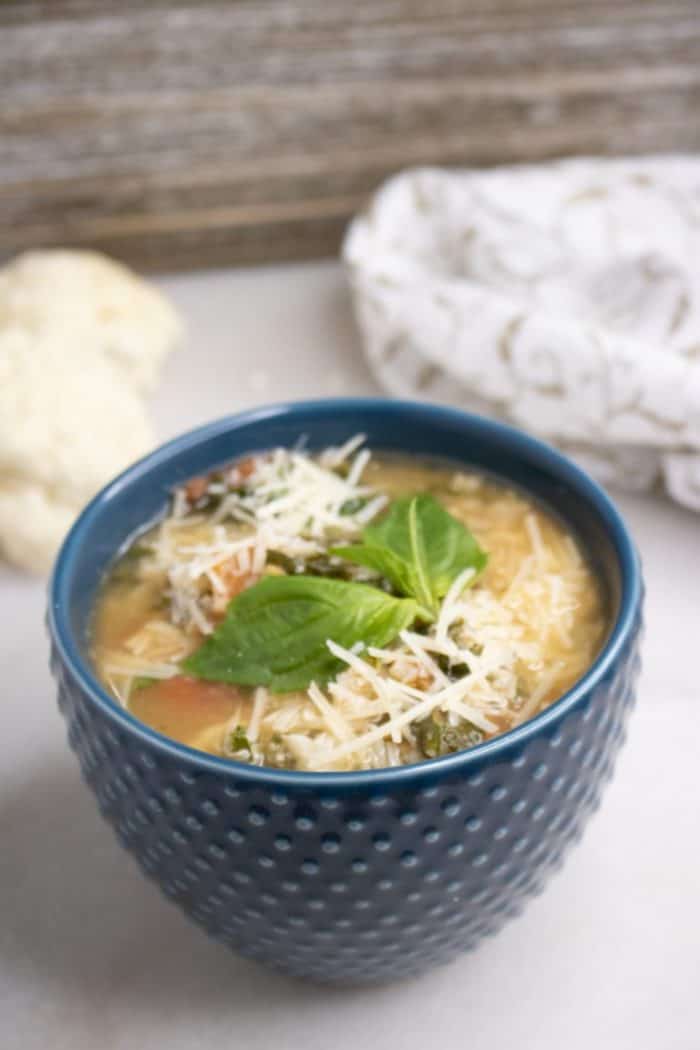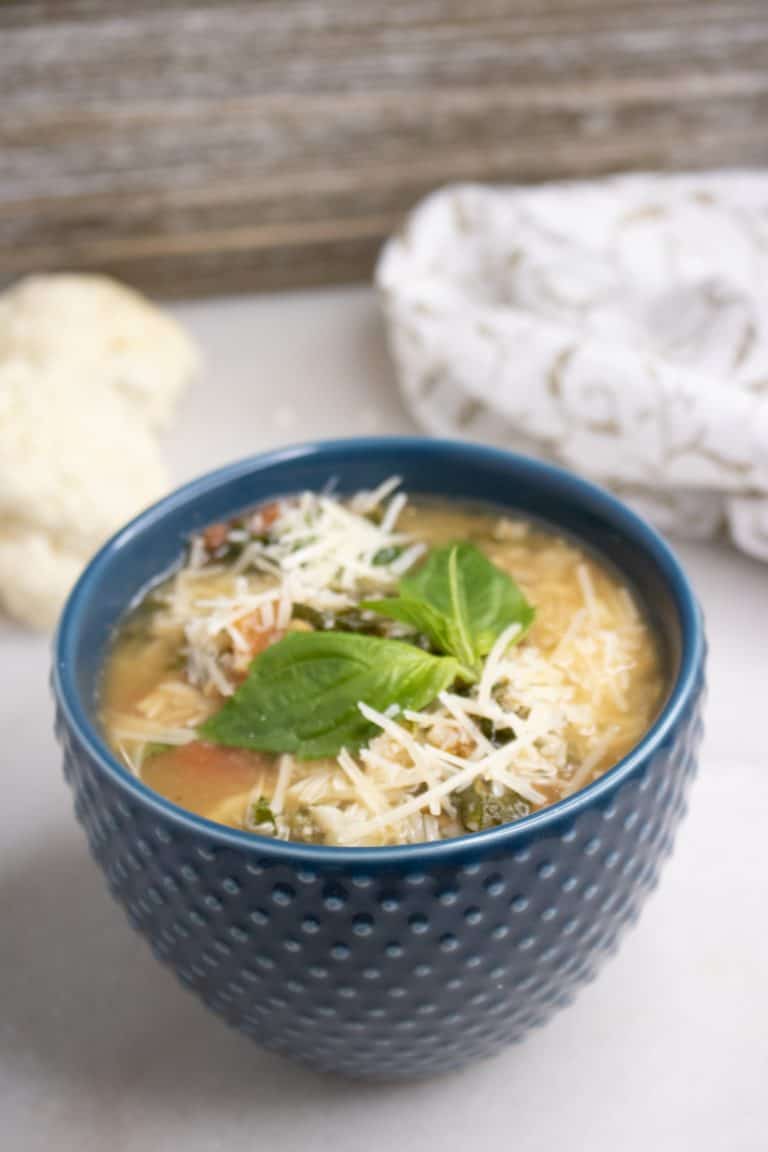 11. Keto Bone Broth – The Instant Pot saves the day again! Bone broth is delicious and nutritious on its own or can be used as a base for other keto soup recipes like the one below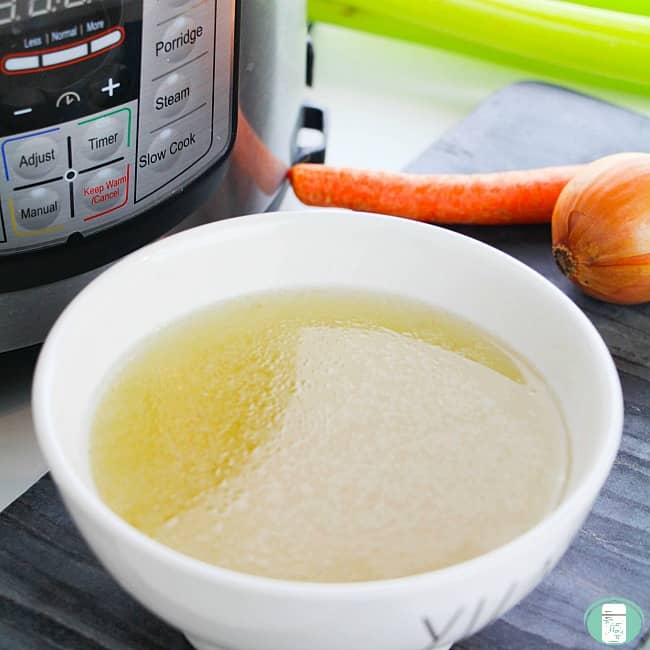 12. Keto Egg Drop Soup – Put that bone broth you just made to good use with this Keto egg drop soup recipe. Add a splash of sesame oil to this keto soup recipe if you're as crazy about it as I am.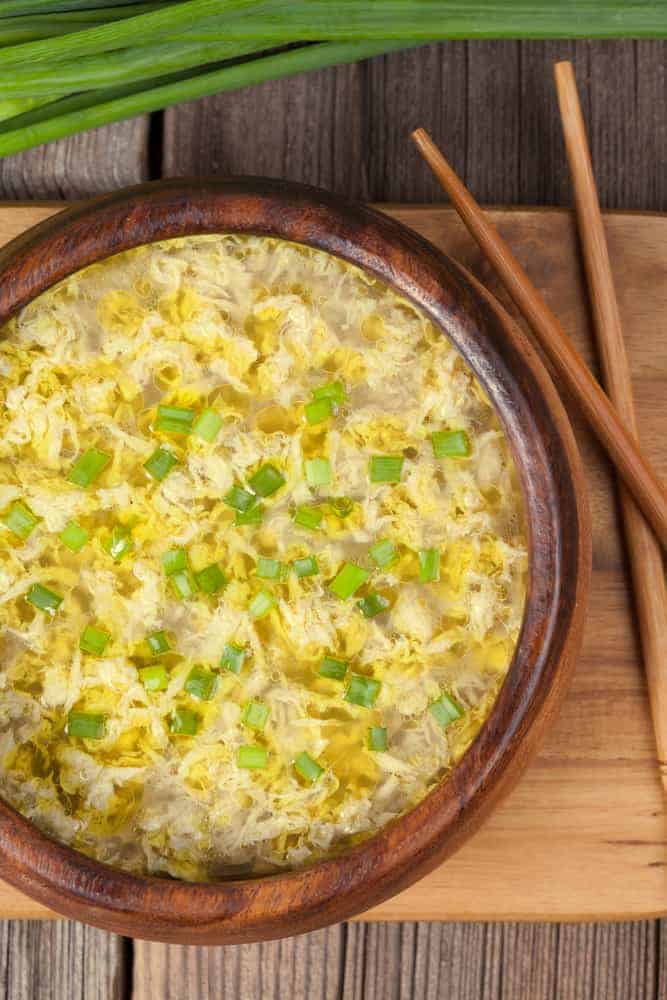 13. Instant Pot Chicken Zoodle Soup – Another creative way to use zoodles in your kitchen!
14. Keto Jalapeno Popper Chicken Soup – Like spice? Then you'll love this keto soup. How fun are the pork rinds to go with it instead of the usual tortilla chips?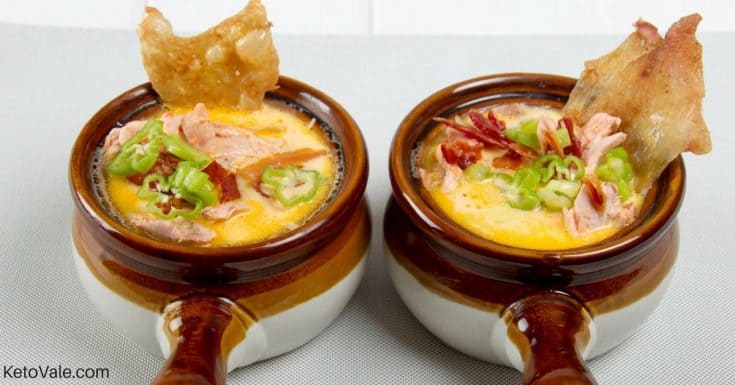 15. Keto Buffalo Chicken Soup – It's your favorite keto dip in soup form!