Located just 30 miles northeast of Savannah, Hilton Head Island is about as low as you can go in South Carolina's Low Country. It's a favorite beach destination among golf and tennis lovers, but it's also ideal for families. Here's why: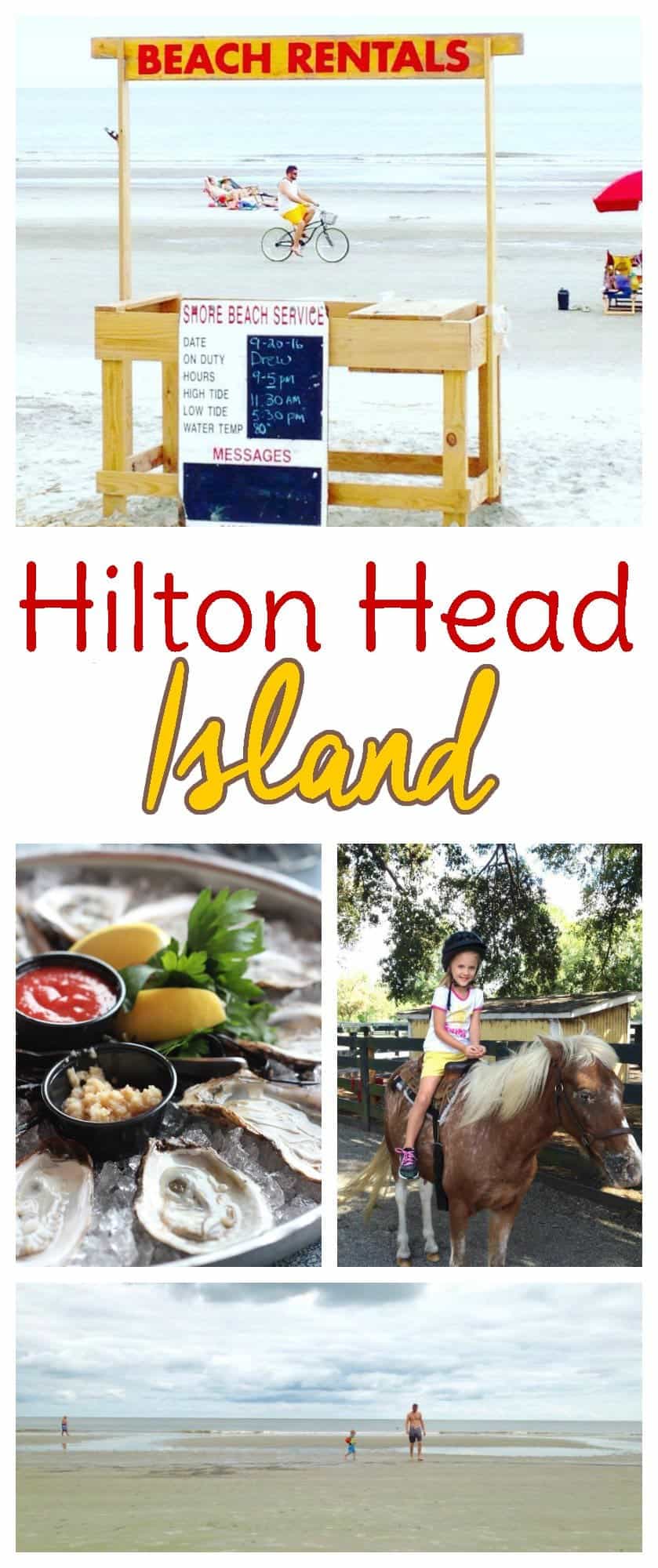 Hilton Head Island for Families
Convenience
Whenever I visit an island for the first time, I make it a point to check my surroundings on approach. My thoughts run something like, "Ok, there's a pharmacy, a grocery store and an urgent care right there in case we need them. We're still 30 minutes away but I bet those are the closest places. Oh and let's gas up because we don't want to pay 40 cents more per gallon!"
This frame of mind didn't serve me very well during our Hilton Head Island visit because everything a family needs can be found right on the island…and then some. In addition to your choice of a half dozen or more major grocers, you'll find two outlet malls and many chain restaurants (perfect for picky eaters who will only eat the chicken nuggets from _____ establishment.) Prices are only slightly higher than what you'd pay elsewhere in the state, certainly no where near the island prices that I've come to expect.
With all the hustle and bustle of the island, it still looks remarkably untouched. The developers have done an amazing job preserving the nature around them. In some places it almost seems as if the vegetation is reclaiming the stores, but not in a derelict sort of way. I wish developments everywhere would be founded with such an awareness of the natural surroundings. 
Serenity
Granted we visited during Hilton Head's "shoulder season" after the end of summer vacation, but Hilton Head Island didn't strike me as a party beach no matter the time of year, likely due to the large amount of retired residents. However, if loud, drunken frat boys are more your speed I can recommend a couple of different beaches for you. 😉 Otherwise, bring the kids to Hilton Head!
Accommodations
There are a wide variety of accommodations to choose from on Hilton Head Island for all budgets, from Disney's own resort to chain hotels with traditionally low price points.
We were fortunate enough to be the recipients of some incredible southern hospitality at The Hilton Head Marriott Resort and Spa
We didn't just stay at the Marriott, we stayed first class in one of their VIP suites! I can't recommend this option enough for families. There's plenty of room for little ones to roam, privacy for mom and dad in the master suite complete with walk-in closet. If you're going to be visiting the island with the whole family for any length of time, you'll be glad to have the space!
With a microwave and full-sized refrigerator in your suite plus Kroger just across the street you can easily cut food costs and save time; time that you could be spending on the beach or in the pools.
Speaking of the beach and pools…
It doesn't get much more beautiful than this!
Thanks to the tide pools Sweet T and I found crabs and saw our first live sand dollar. 
With so much beachfront space available, it's common to find joggers, bikes, dogs, and strollers all out on the sand together at low tide.
Activities
Hilton Head Island has several special activities geared specifically for children. Sweet T especially enjoyed a pony ride at Lawton Stables as well as their petting zoo.
Pirates of Hilton Head – A pirate cruise best enjoyed by ages 2-10 is on our list for our next visit. Check in out here.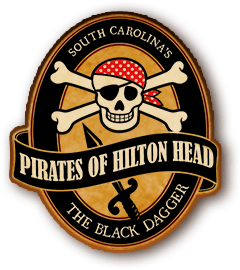 You might be wondering where to eat in Hilton Head Island with kids. Since we have some of the pickiest eaters on the planet, we took advantage of our VIP suite kitchenette by purchasing grocery items familiar to them and eating at chains where we knew they'd have something to enjoy.   However, I did get to experience one special Hilton Head restaurant sans the children: The Old Oyster Factory.
The Old Oyster Factory is a popular spot, with good reason. This was not peak season and I arrived for an early dinner yet it was still packed. Get a reservation for sure! You'll be glad you did.
I started off with oysters on the half shell of course. My favorite! And these are were as fresh as they come. If raw oysters are not your cup of tea, try their famous baked ones instead.
I opted for the seafood medley as my main course so I could sample several different specialties.
A combination of broiled seafood featuring our favorites: Wild caught local shrimp, dayboat scallops,
Chef's fresh catch, an oyster Savannah, and oyster Rockefeller finished with Chef's sauce du jour. Served with garlic Parmesan rice and vegetables.
The scallops were my absolute favorite and I'm not normally a big scallop person so that's saying something.
Shame on me, but I dove into my key lime pie without photographing it first. Perhaps I was just distracted by the beautiful sunset.
So when are you planning to visit? We can't wait to go back!
Disclosure: Accommodations and some activities and meals were provided to me. All opinions are my own.