As a family of four with two kids under the age of 7, we are always looking for great beach vacation spots. Discovering a new one feels like discovering hidden treasure.
Here's why Cape San Blas made our list of great beach vacation spots.

1. Cape San Blas Beach is Dog-Friendly – We are cat people here, but we brought some dog loving friends with us since our rental would sleep up to 18. Honey and Sadie loved their first foray onto the beach. You can read more about dog friendly beach vacations at Cape San Blas by clicking the link.
2. Cape San Blas is Relatively Secluded – An ordinance is in place that forbids high rises and as a result, the beachfront doesn't get packed with people. This is good news for those of us who want to rest and relax!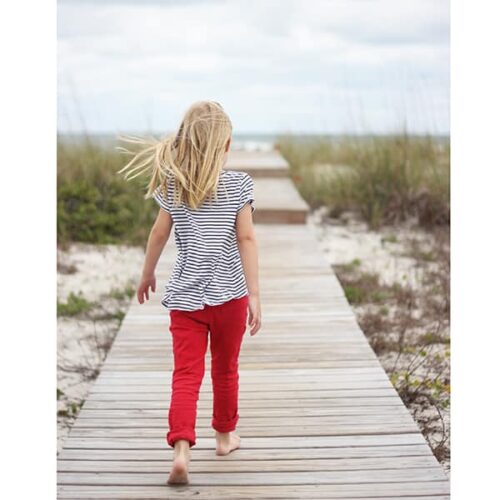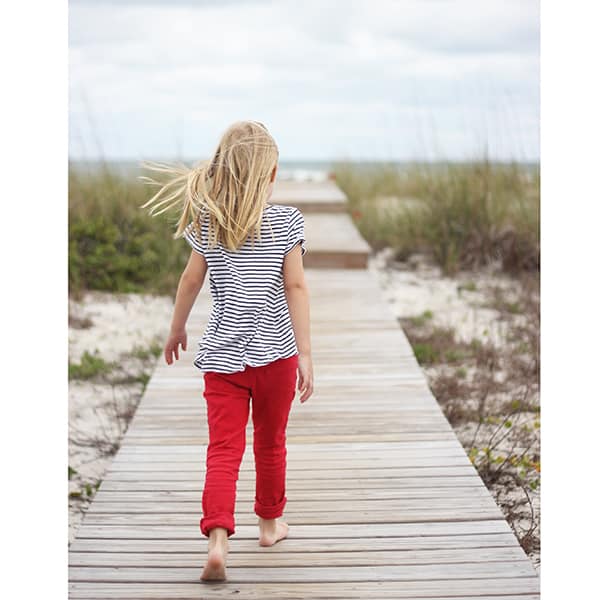 It also makes a fantastic beach vacation with kids for this reason. There's so much more peace of mind when you aren't worried about your kids and crowds at the beach.
3. Cape San Blas Dog Friendly Rentals are Available! -My family and I just enjoyed a stay at Cape Conchs beach house courtesy of Sunset Reflections by Natural Retreats.
Honey and Sadie made themselves right at home.
as did the kids by hopping in the private pool.
We were particularly grateful for the $250 beach gear rental credit that comes when you book your stay with Sunset Reflections by Natural Retreats. Anyone who has taken beach vacation with kids knows what a hassle it can be to wrangle your kids and all of the family food and paraphernalia. It will turn a "vacation" into just a "trip" real quick! We preselected our items and they were waiting for us when we arrived at Cape Conchs.
4. Cape San Blas has this Ridiculously Good Donut Shop – What do all great beach vacation spots have in common? Legendary local food! Weber's Little Donut Shop is a "ma and pa" type operation that bakes donuts so delicious that you'll happily line up for them.
They only accept cash and close up shop once all the donuts are sold, so plan accordingly. Weber's is only a couple of minutes drive from Cape Conchs. I'm not the only one who goes crazy for these donuts. Check out their TripAdvisor reviews.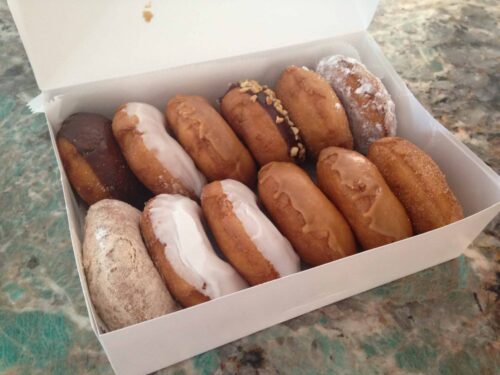 5. You Can Ride Horseback on the Beach at Cape San Blas – Horseback riding on the beach in Florida deserves its own post because this was a bucket list item for me. Best of all, it was included in our Sunset Reflections by Natural Retreats rental as part of their Xplorie program!
Planning a pet friendly beach vacation soon?
Book a stay with Sunset Reflections during the month of May and receive up to 20% off on select accommodations!
I know your experience with Sunset Reflections by Natural Retreats will be as wonderful as ours.
Accommodations and other consideration provided. All opinions are my own.