Paper scrapbooking gave way to digital for me years ago, but handmade card making ideas I'm always on the hunt for. There's just something special about a handmade card for both the giver and the recipient. Check out these free printable note cards that look like purses! They are super simple to make and you just need a few materials
Free Printable Note Cards

One of the best things about this free card making template is that each card can be made from an 8.5″x11″ piece of paper and folded to fit into an A2 notecard envelope.
These clear envelopes are perfect when you are hand delivering your cards so that the beauty of your homemade card shows through.
If you plan to mail your cards, these A2 size envelopes are perfect. More about mailing your handmade cards later.
Free Printable Note Cards
Materials:
ColorBok 73502 Signature Paper Pad Modern Millinery, 12
Directions
Trim 12×12 double-sided paper to 8.5″ x 11″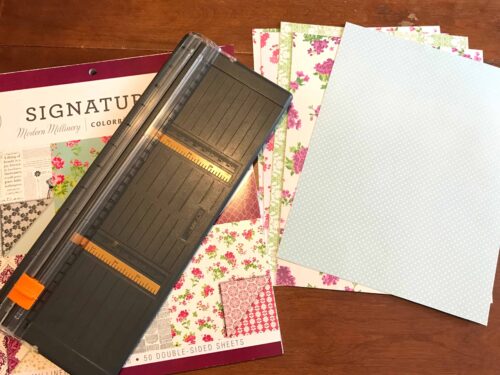 Print your free card making template directly onto each piece of paper by clicking the image to enlarge then right clicking to save to your computer. Trim along outer lines.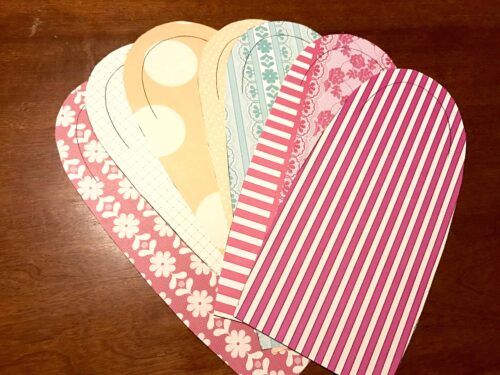 Use a utility knife to cut the solid line to form the "purse handle"
Fold the card into thirds as shown below.
Use the utility knife to make a slit for the tab to tuck into. Refer to the photos below as a guide for my incredibly precise, technical process. Ha! Basically, I pencil a "frowny face" over the "smiley face" that is the card lip. I lift the lip, connect the arch and use that as a guide for cutting the slit. Afterward, just erase all the guidelines.
Now all that's left to do it to glue a button, charm, or sticker on the card lip so it looks like your purse is buttoned up.
Note that if you are mailing your free printable note cards you'll want to choose a flat, non-metallic button or charm so your card will arrive safely without damage.
If the inside pattern of your card is too dark or busy to write on, just glue a white piece of cardstock to the inside and write your message. I find using a medium tip Sharpie marker over the pattern is sufficient for a quick note though. Enjoy! I know your recipients will.
If you're into free printables, planners, stickers or paper crafting in general, you might also enjoy these 35 Free Planner Stickers to Print! or my free printable sloth birthday card.