My mother's birthday is coming up and she's asked for a crochet finger sloth. I'll repeat that. She specifically asked me to get her a crochet finger sloth by sending me a link to it and everything. So. Ridiculous. So ridiculous I had to make a sloth birthday card printable to go with it of course. I mean if we're going to this, let's do it right. Below you'll find a sloth card plus a list of more free printable birthday cards!
Sloth Birthday Cards Printable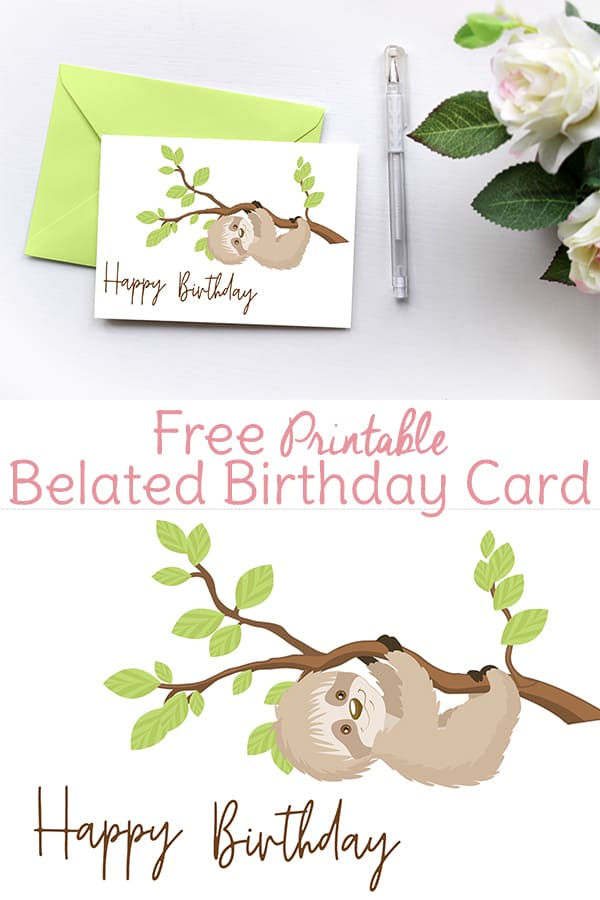 Cute, right? Click here for your free printable sloth birthday card. Mom is getting her card on time, but wouldn't this make a cool belated birthday card printable? I mean…you were pretty sloooooow.
Printable Birthday Card Message Ideas (Belated)
Sorry I was so slow
Hope your day was great!
Sorry I missed it!
Am I late?
From your favorite slowpoke
Free Printable Birthday Cards
Check out the other bloggers below for 10 more free printable birthday cards. From whimsical to humorous, just the right card can be found below.
Crochet Finger Sloth
So how did I procure the coveted crochet finger sloth? Etsy to the rescue! She's even cuter than pictured.
I didn't really read the description so I was pleasantly surprised that Mrs. Sloth came with velcro hands and feet so she can hang out anywhere. And yes, she's a girl. I checked. 😉
She's hogged the remote,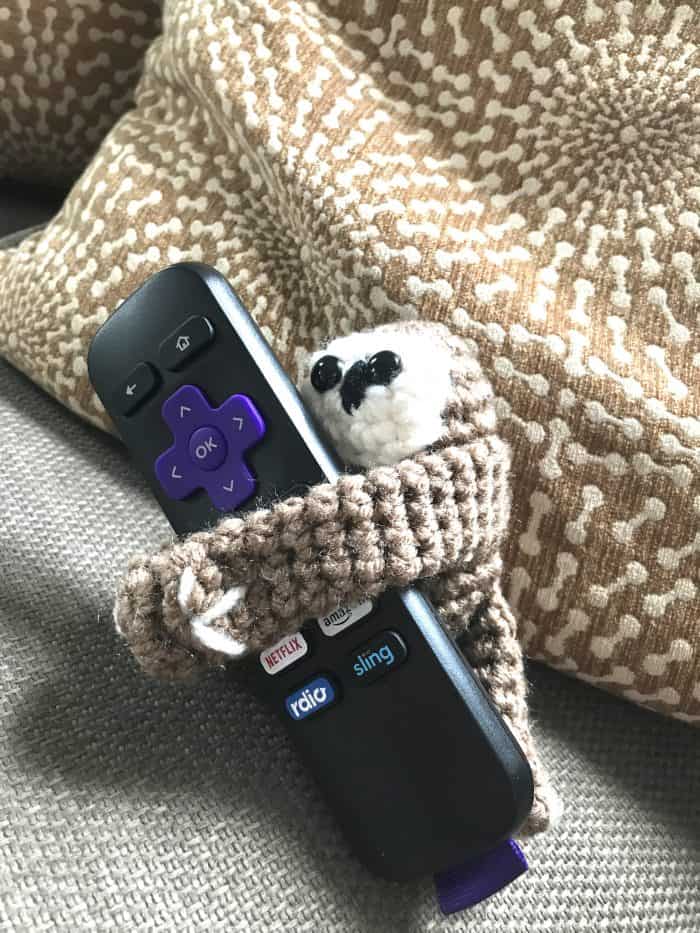 played the guitar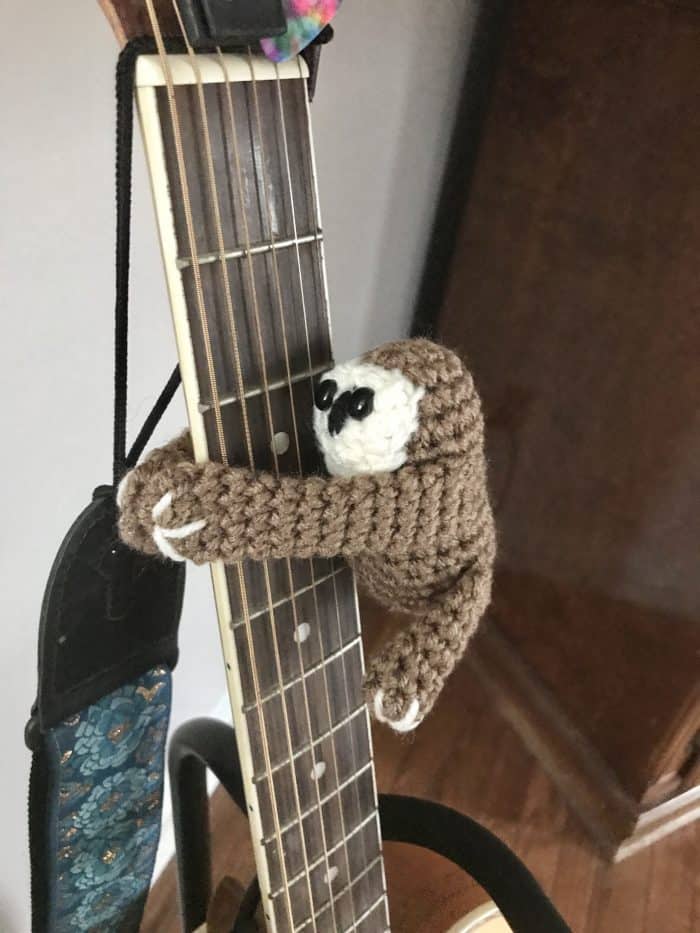 climbed my plant,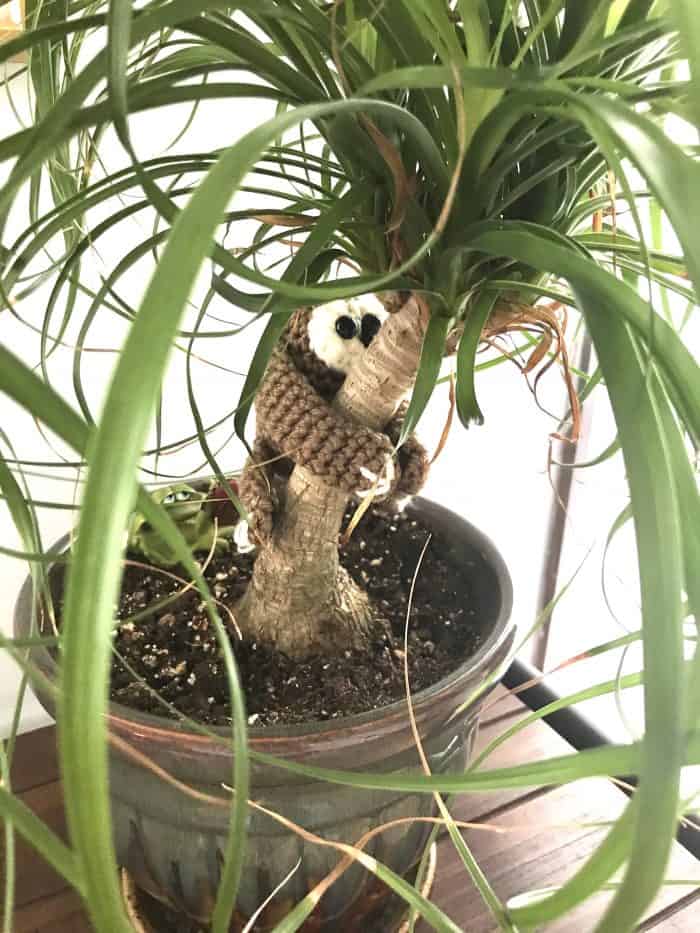 spooked people going up the stairs,
and enjoyed a cuppa.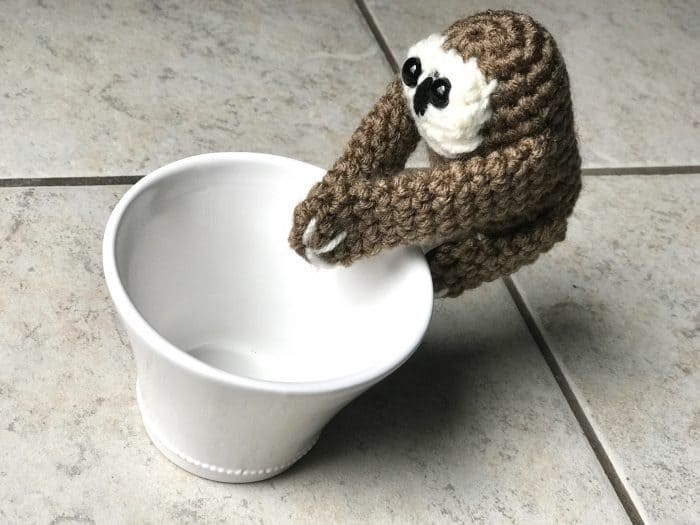 What is this sloth obsession? Maybe it's because of Kristen Bell? Did her sloth meltdown trigger our obsession?
Whether you're looking for a belated birthday card printable or a unique birthday gift idea (hello crochet finger sloth!) Use this free printable sloth birthday card to wish them the best.
And if you're looking for a DIY option, while not a crochet finger sloth video, this tutorial will show you how to make an adorable sloth amigurumi.
Check out Hand Crochet By Robin on Etsy to get a crochet finger sloth for yourself!