It seems like the ketogenic diet is taking the world by storm, and when you see the results people have gotten it's easy to see why. I can testify to the effectiveness of going keto if you are diligent about your macros. "Lazy keto" just doesn't work for me unfortunately!
20 Keto Slow Cooker Recipes

Below are 20 Slow Cooker keto recipes to make ahead and help keep you on track. If you haven't seen my other post with 20 more Crock Pot Keto recipes, then be sure to check it out too!
Slow Cooker Keto Recipes
1. Crock Pot Low Carb Taco Soup
2. Sausage and Egg Breakfast Casserole
3. Keto Crock Pot Clam Chowder.
Low carbing? Try these low carb veggie recipes to compliment all these slow cooker keto recipes you're making.

6. Low carb Crock Pot pizza (totally low carb, but you might want to leave out or replace a couple of the vegetables and maybe add some more meat to hit your macros for keto. Still, a really easily tweaked slow cooker keto recipe.)
8. Crock Pot Butter Ranch Pork Chops (she had me at BUTTER RANCH)
9. Corned Beef with Low Carb Mustard Cream Sauce
10. Crock Pot Low Carb Lasagna
Just because you're on the ketogenic diet, doesn't mean you don't get to give in to snack attacks! Make my easy keto snacks with just two ingredients and a microwave.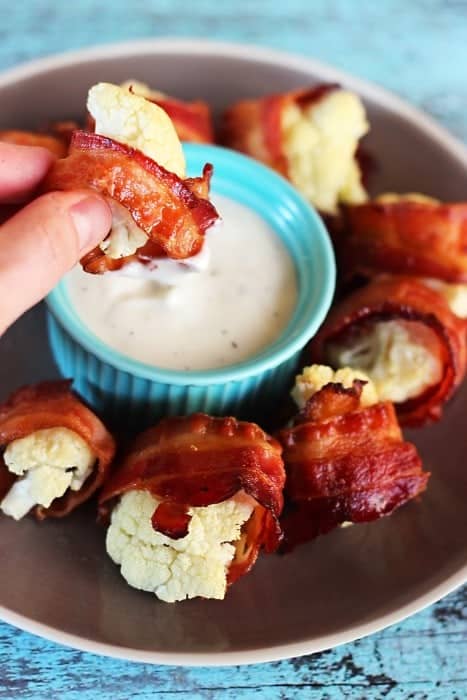 11. Keto Chicken Enchilada Bowl – the first paragraph under the heading tells you how to make this a slow cooker keto recipe
12. Mustard Glazed Ham Slow Cooker Keto Recipe
13. Low Carb Easy Crock Pot Chicken Stew
15. Slow Cooker Keto Crack Chicken (skip the bun obviously)
Need to have your keto slow cooker recipes done in a flash? You might be ready to move on to Instant Pot territory! Check out my Instant Pot Keto recipes and let me know if you take the plunge. I luuuuurve mine.

16. Low Carb Machaca
17. Slow Cooker Garlic Butter Chicken with Cream Cheese Sauce
19. Crock Pot Grain-Free Low-Carb Sugar-Free Granola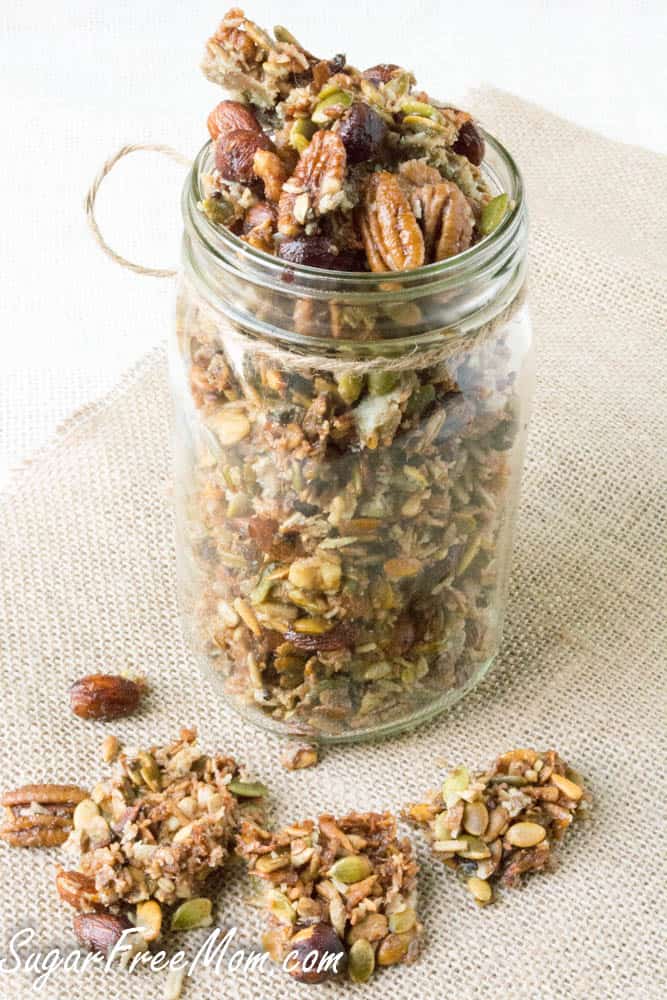 20. Keto Crock Pot Fudge Cake (whaaa??)
Don't forget to check out 20 more Crock Pot Keto Recipes!