Thanksgiving turkey crafts abound, so why not mix things up a little with a pilgrim hat instead? This pilgrim hat craft makes a cute Thanksgiving table setting or Thanksgiving craft for kids. Add some popcorn to make it tasty.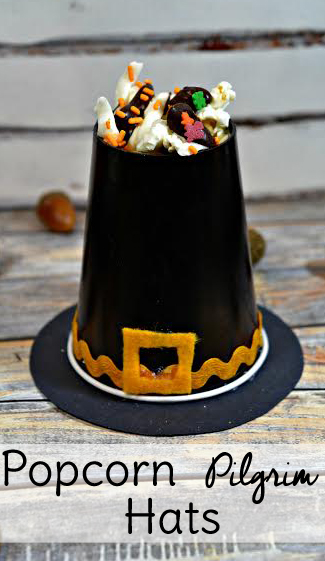 For this pilgrim hat craft you will need:
Black paper cups
Exacto knife
Black construction paper
Gold ric rac
Gold colored felt
Hot Glue
Directions:
Use an exacto knife to cut the bottom of each cup off.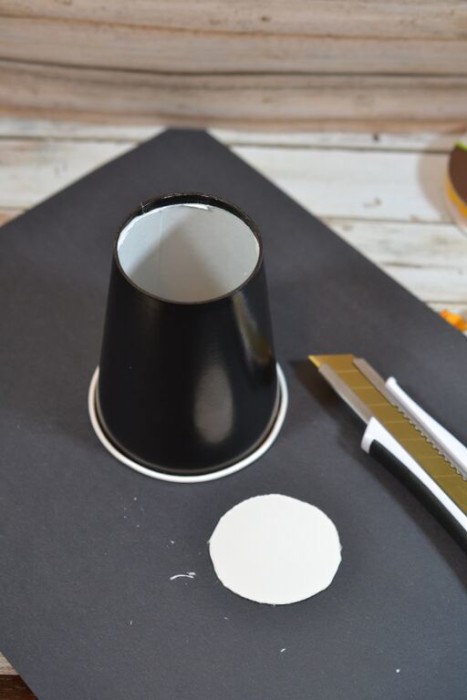 Trace a circle shape that is slightly larger than the drinking rim of the cup onto black construction paper (food container lids work great for this!) Cut it out using scissors.
Hot glue the gold ric-rac around the base of the cup.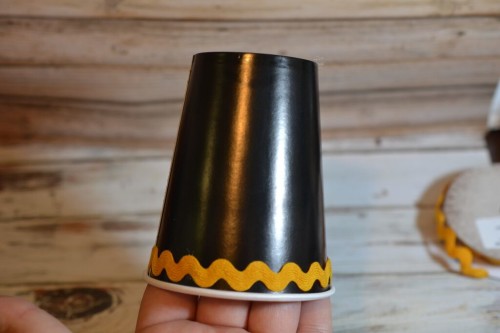 Cut a square buckle out of the gold felt. Hot glue it on the ric rac.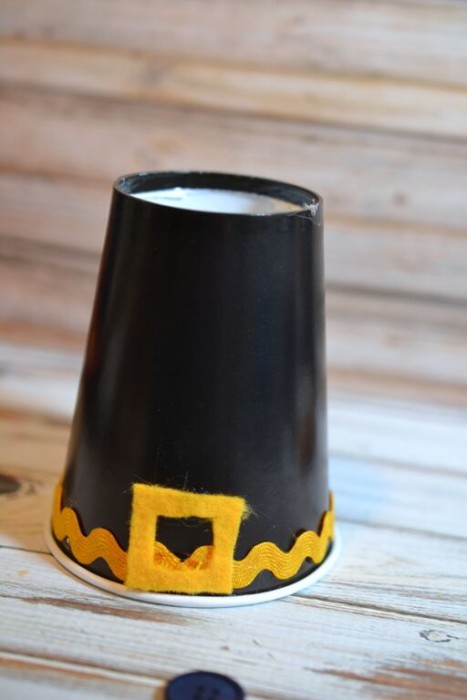 Add hot glue to the rim of the cup.
Center the cup onto the construction paper circle.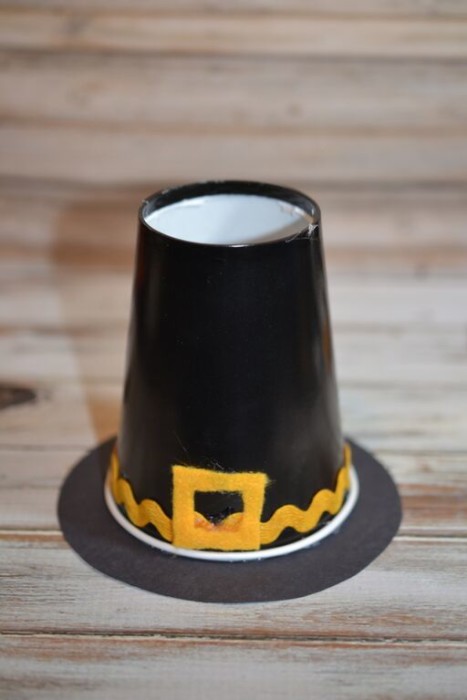 Thanksgiving Popcorn recipe
popcorn
brown candy melts
white candy melts
fall sprinkles
Pop your favorite popcorn.
Spread the popcorn out on a sheet of parchment paper.
Melt the candy melts according to the directions.
Spoon the melted candy into a zipper bag. Cut a very small hole in the corner of the bag and drizzle over the popcorn.
Quickly add the fall sprinkles before the chocolate melts harden. Allow popcorn to sit for a few minutes then add it to the pilgrim cups.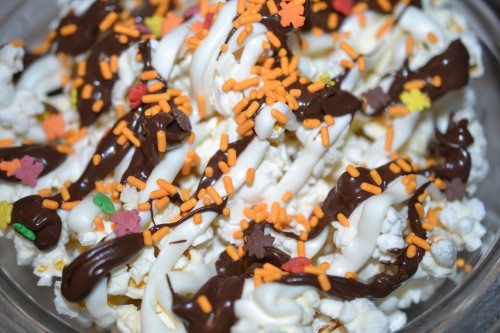 Yum! Make this pilgrim hat craft with your child for their school Thanksgiving celebrations or just save all the goodies for yourself. I don't judge. 😉 These little pilgrim hats make a great Thanksgiving table setting for the kids table or the grown-ups! Fill them with nuts, cheese straws, or another savory treat for your guests to enjoy as an appetizer while you're working on getting the turkey out of the oven.