We've never really thought much about Advent or used advent calendars around here, but this year we're going to start. Why? Sweet T doesn't understand why we aren't opening presents right now (super spiritual reason, right?) In her mind, the tree is up, therefore it is Christmas. With this unique advent calendar idea, we'll be able to help her countdown to Christmas with beautiful paper ornaments.

Hopefully, these DIY Paper Ornaments will help with her concept of time…at least when it comes to Christmas!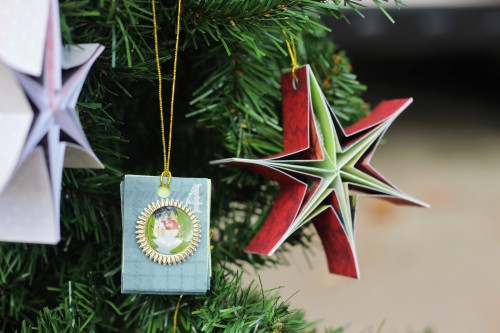 We've set up a little tree and filled it with 25 paper ornaments. Starting on December 1st, each ornament will be opened into a star. When all of the ornaments have transformed into stars, Christmas is here!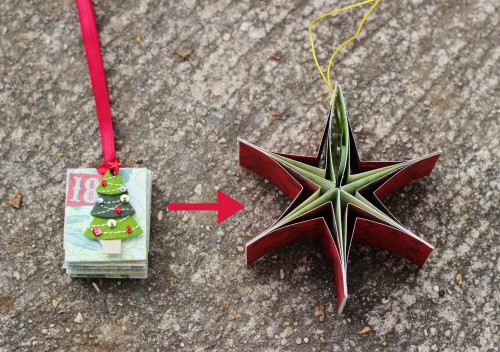 So it's like having an Advent tree instead of an advent calendar. Fun, right? Here's how to make these beautiful paper ornaments.
DIY Paper Ornaments for Advent
To make all 25 paper ornaments you will need:
21 sheets 12×12 cardstock (3 sheets will make 4 ornaments)
Paper cutter
Tape runner
Hole punch
Jewelry elastic or ribbon (for hanging)
Stickers for decorating (optional)
Cut six (6) of the following sized paper strips for each ornament:
1 ½" x 3"
1 ½" x 3 ½"
1 ½" x 4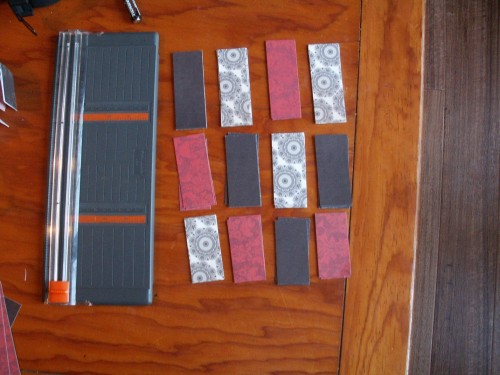 Fold each strip into a book fold. Note: if the cardstock is not double sided fold the 2 shorter strips with the pattern inside the book and the largest strip with the pattern outside the book as shown below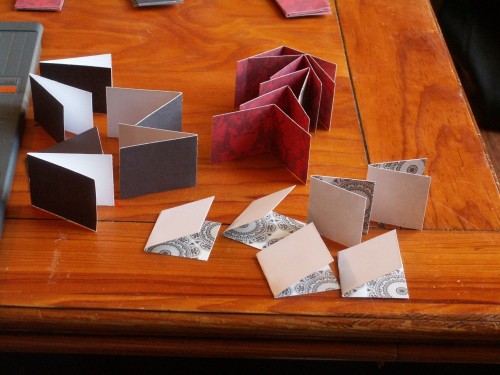 Run a small strip of glue on one of the outer edges of the smallest "book" and attach the medium strip to that edge.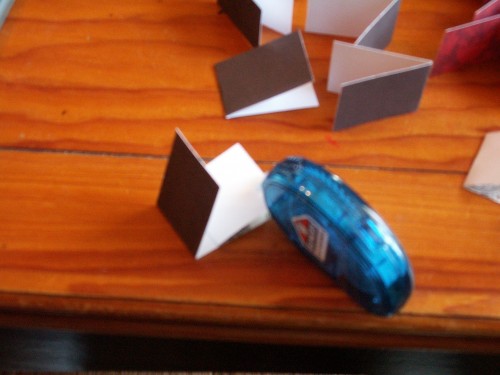 Flip the book and repeat on the other side. Then apply strip of glue to the outside of the medium book and attach the largest book. At this point you will have a book of 3 strips. Repeat until you have 6 books of three strips.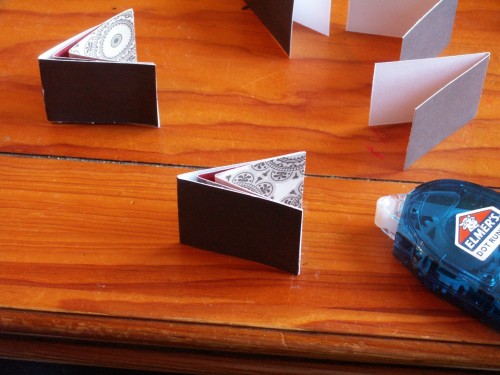 Apply glue strips to the outside "cover" of book and attach another book.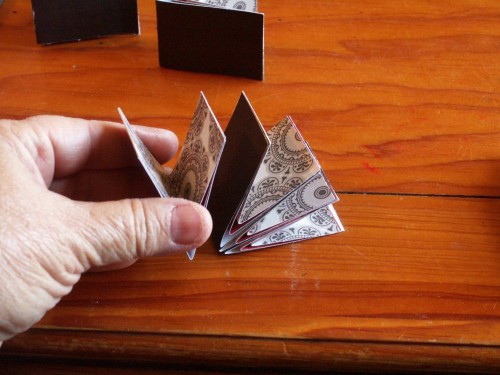 Continue until all 6 books are attached, but don't glue the front cover to the back (where the ornament in being pinched in the photo below) because we want the star to fold into a book and back.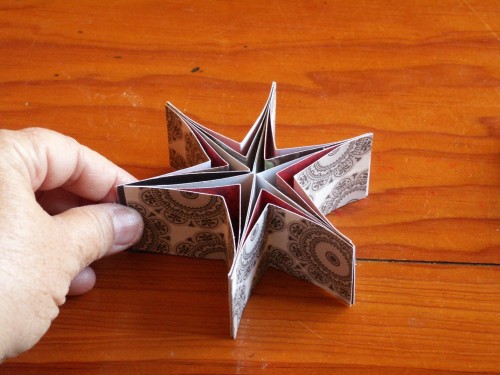 Punch hold in upper center front page and upper center back page of ornament.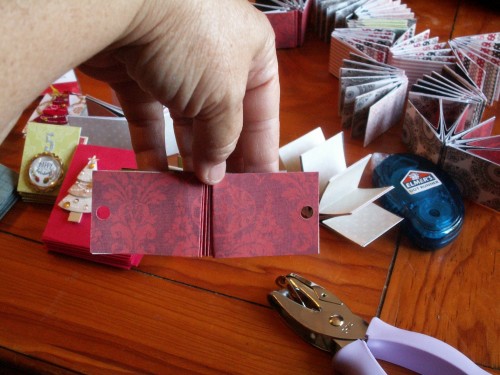 Cut ribbon about 10" fold in half and knot.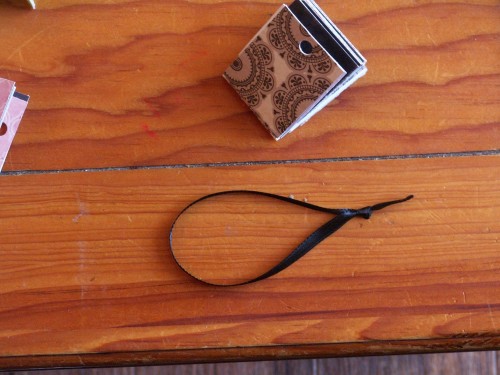 Insert knot of ribbon through both holes (front to back) pass knot through loop and pull. This makes the hanger for the ornament.
Decorate as desired and number each ornament 1-25.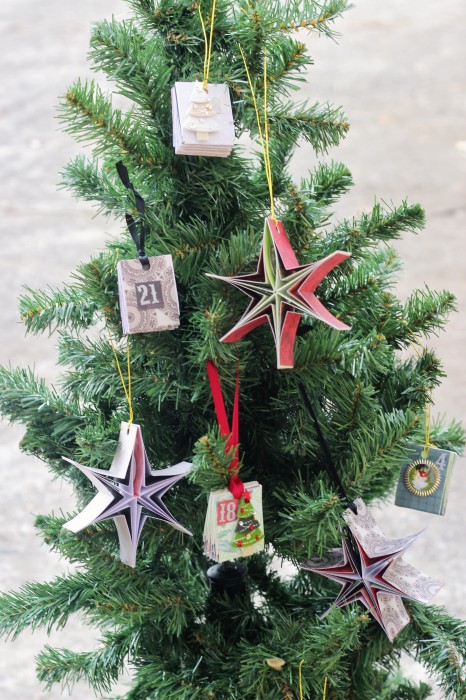 You can even alter the paper dimensions proportionally (break out that calculator!) to make larger paper ornaments for a full-sized tree. Happy Advent!