Fitbit users rejoice. Here are some free planner stickers to help you keep track of your daily steps. Just print and cut! They're perfect for the vertical margin of your Erin Condren Life Planner.
If you're a planner lover and want to feel more motivated, print these free step tracking stickers. They are so easy to make – just download the PDF file, print, and trim. No special software or cutting machine is required!
These stickers are an easy way to track your activity and, in turn, your overall health. Most everyone these days has an easy way to track their steps electronically, and if you're into planners you know it's even more satifying to write them down! I mean, that's why we use paper planners instead of just Google calendar, right? Pure satisfaction.
I hope the satisfaction of seeing your hard work in your planner encourages you to keep moving!
Are these stickers not your style? Do you still need something to track your steps? Check out some of these options from Etsy sellers.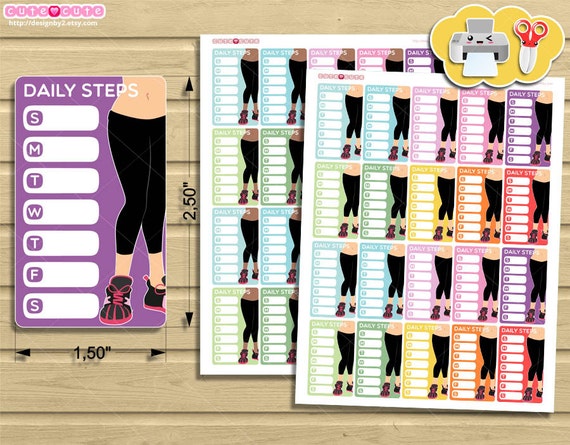 Daily Steps, Printable Planner stickers for Erin condren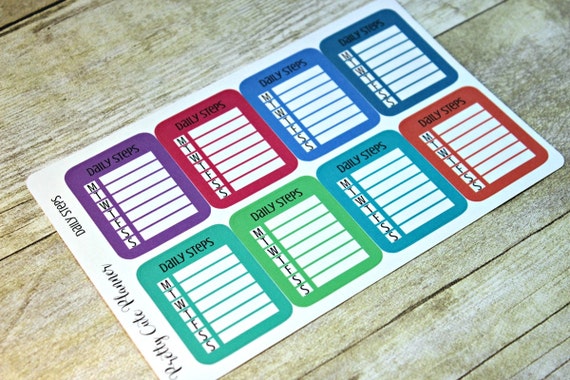 Planner Stickers -Daily Step Tracker Stickers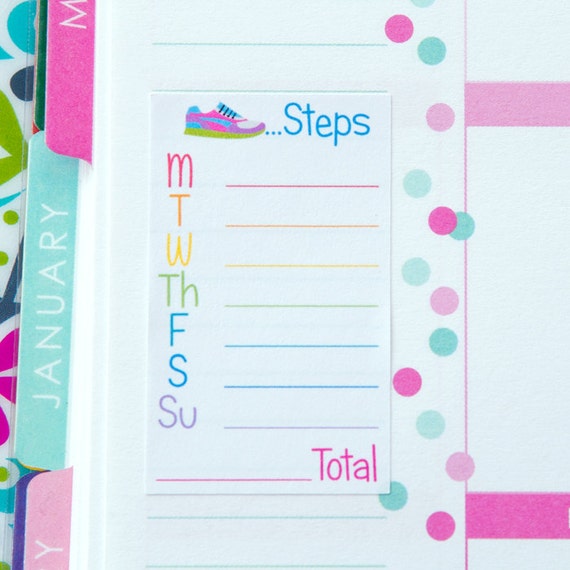 Daily Steps Tracker VERTICAL Planner Stickers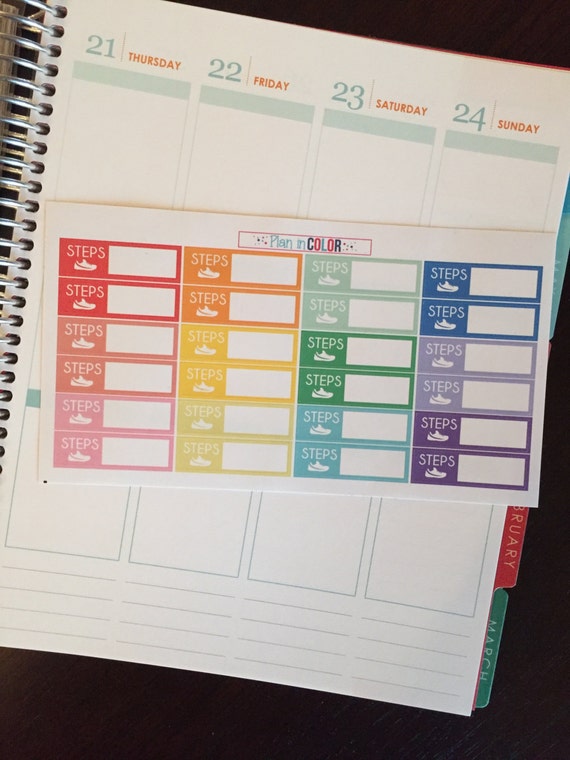 Step Tracker Stickers – Daily Step Tracking
Don't forget to keep track of your water intake too with these free hydrate planner stickers.
Don't forget to subscribe so you don't miss any free planner stickers!