February is here. How are you doing on those New Year's resolutions? If you're trying to lose weight, have you tried the Weight Watchers program? Weight Watchers has been around for a while, and I can remember my mom and aunt counting points together when I was a little girl. Thanks to Oprah, Weight Watchers is enjoying a surge in popularity. Like with any weight loss program, planning is paramount to success! Makes things easier on yourself by using your slow cooker to prepare dinner each night. These Weight Watchers Crock Pot Recipes with Smartpoints are a great way to do it!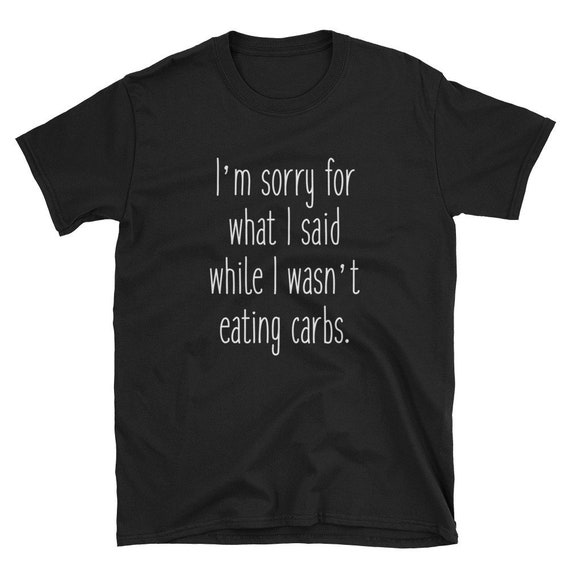 I'm Sorry For What I Said While I Wasn't Eating Carbs Tshirt

Weight Watchers Crock Pot Recipes with SmartPoints
If you need a new Crock Pot before starting this journey, this one is my favorite. I like that it's both programmable (perfect if you work outside the home) and has the cook and carry lid. The lid is great not only for taking a dish to a potluck, but for homes with kids and cats. 😉
You'll want to invest in some slow cooker liners too in order to make cleanup easy and save you even more time.
Once you've tried all of these Weight Watchers recipes, check out these Weight Watcher Air Fryer recipes too!
Crock Pot Weight Watchers Recipes
Chicken/Turkey
Soup
Beef
Pork
Seafood
Meatless
If you found these Weight Watchers Crock Pot recipes with Smartpoints helpful, try these 20 Weight Watchers Instant Pot Recipes with Smartpoints too! Switching over to the Freestyle method? You'll find these Weight Watchers Freestyle Crock Pot Recipes helpful.
Which of these Weight Watchers Crock Pot recipes will you try first?