Last weekend our whole family was able to unplug and unwind with some Smith Lake fishing and camping. Part of the Alabama Bass Trail, Smith Lake has over 500 miles of shoreline and covers 21,000 acres! That's a lot of lake.

We chose to stay at Smith Lake Park cabins due to their proximity to amenities and the city of Cullman. and You might primarily think of fishing and boating as something guys like to do on the weekends but as you'll see, lake life is plenty of fun for families too.
Smith Lake Cabins
Our kids loved the Smith Lake cabins so much that they are asking if we're finally going to move to a tiny house (the answer is "no" and also stop paying so much attention to HGTV when Mommy and Daddy are watching.)
We burned roasted marshmallows and Hubs got to pass on some grilling knowledge to the next generation. Next time we'll try one of these dutch oven desserts instead of just marshmallows.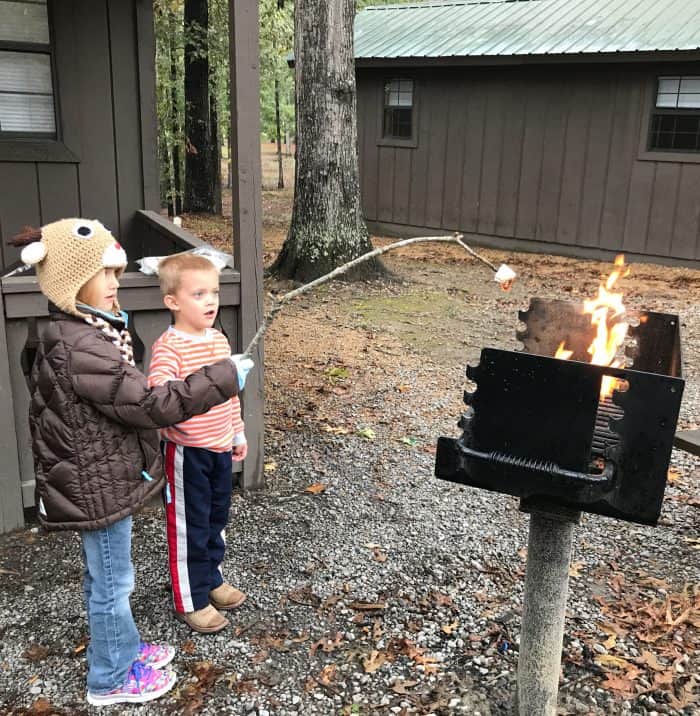 The chill in the air didn't keep us away from the three playgrounds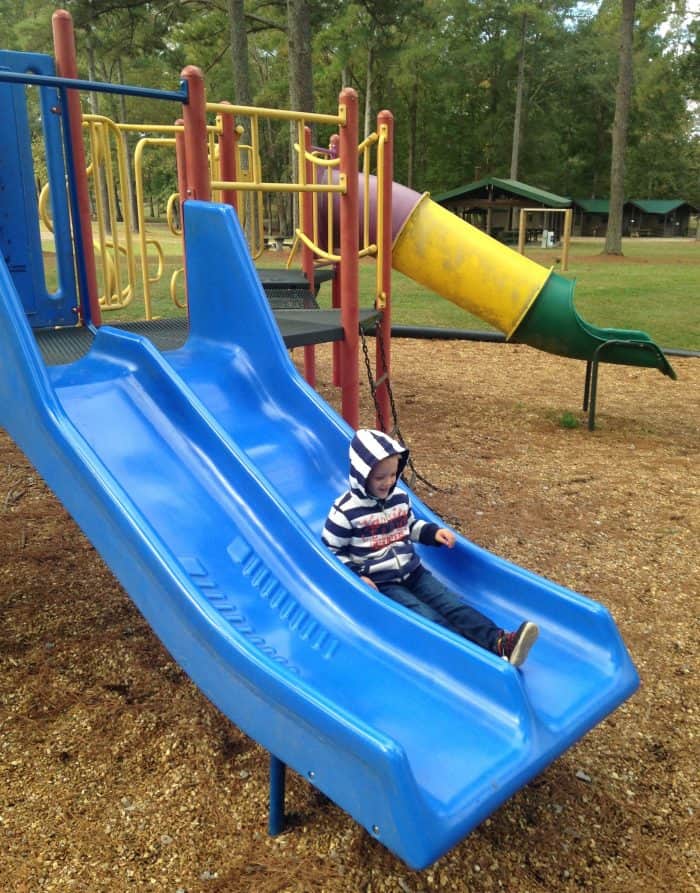 or from walking up to one of the pavilions for fresh cinnamon rolls.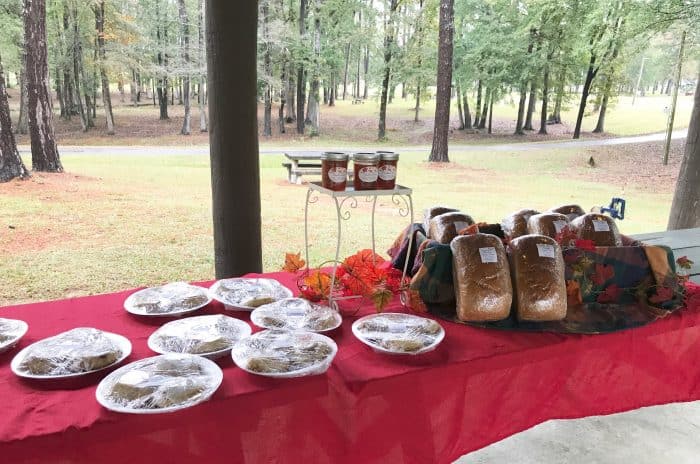 Our cabin had a full kitchen so we were able to heat up our cinnamon rolls as well as bring along some of the kids' favorite foods to eat. This is so important when traveling with the pickiest of eaters!
There's a mini golf course at Smith Lake Park, and bike and kayak rentals to keep everyone busy and without bringing out any screens. We really enjoyed the peacefulness of our campsite.
That night, Sweet T and Gus went to bed dreaming of all the fish they would hopefully catch the next morning!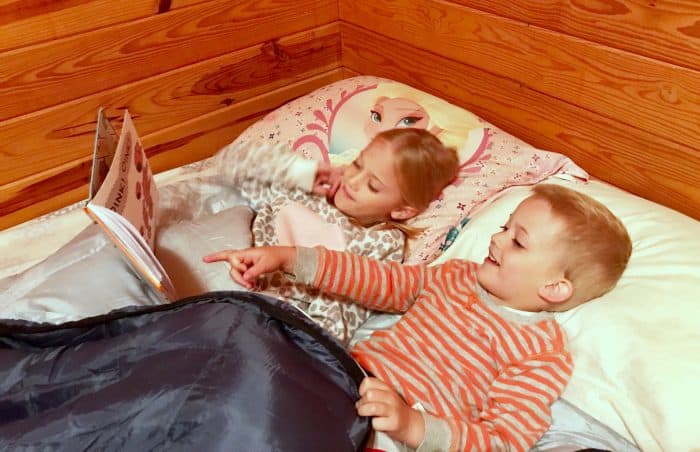 Smith Lake Fishing
I say that I like to fish, but what I really mean by that is that I like to catch fish. So with kids in tow and Mommy's "catcherman" instincts, enlisting the help of a Smith Lake fishing guide was optimal for our family.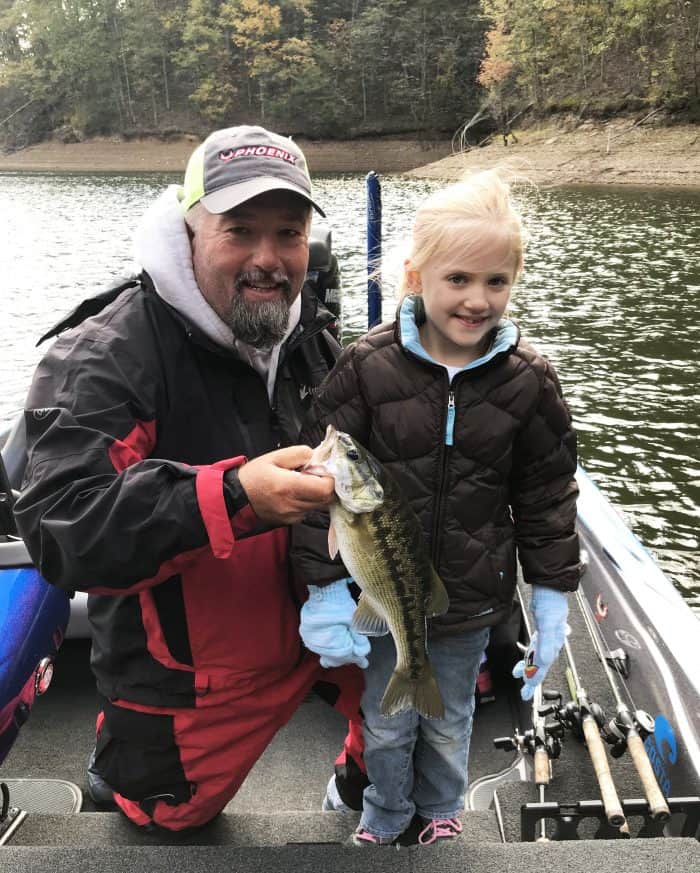 I can't recommend Rex Chambers enough if you want to actually catch some fish!
Hopefully Sweet T is "hooked" for life. Mama needs a fishing buddy since Hubs' is more of a hunter.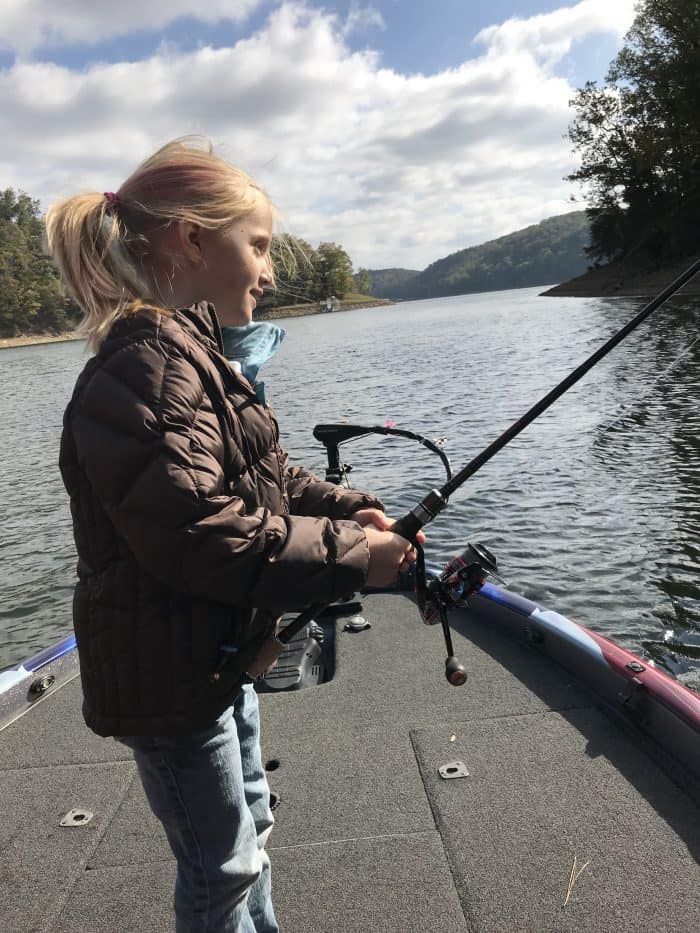 She and I both loved the boat ride just as much as as reeling them in!
Smith Lake is only 20 minutes from downtown Cullman, AL so if you're not in the mood to cook at your campsite, I suggest you check out Mae's Food Hall.
It's a food court with free arcade games. When one kids wants pizza, the other wants chips and salsa, and Daddy can't eat gluten, eating out can be a challenge. There's something for everyone at Mae's though (plus ice cream for afterward!)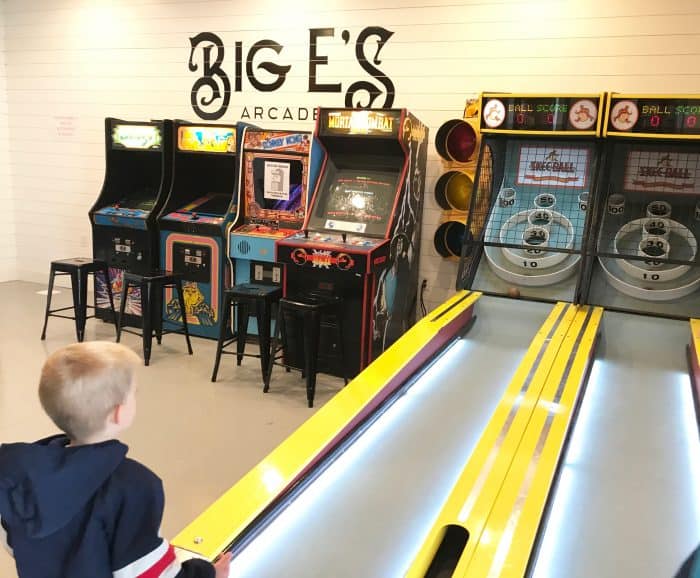 Did I mention you can sit at a table with swings for seats? Definitely bring the kids here during your Smith Lake fishing excursion.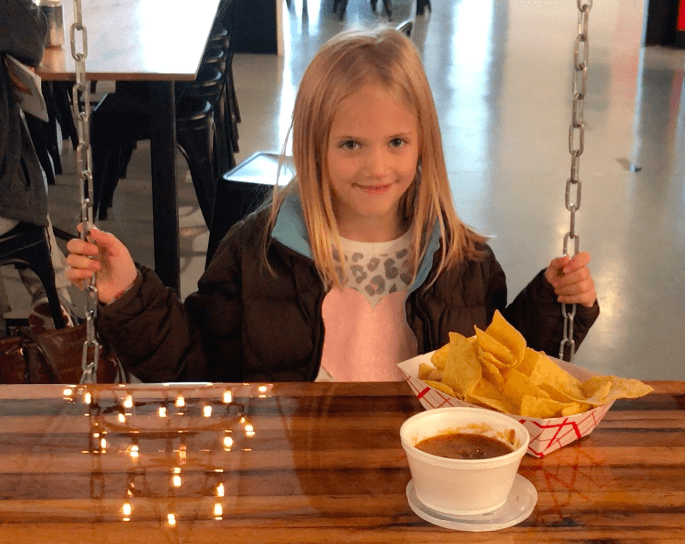 If your family loves outdoor life, check out these dutch oven desserts to make on your next camping trip.