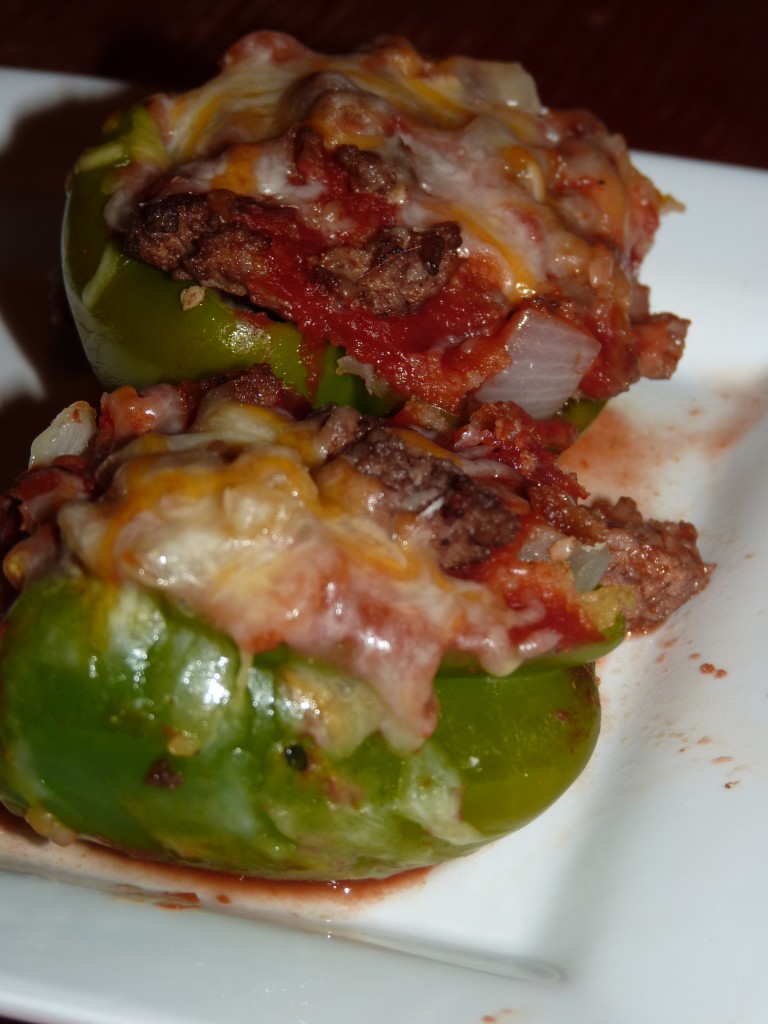 Ingredients
3-5 medium bell peppers
1/2 cup Stove Top stuffing
1lb ground beef or turkey
6 oz shredded cheese
1/4-1/2 cup diced onion
1 T Worcestershire sauce
1 clove minced garlic
3/4 cup tomato sauce
salt and pepper to taste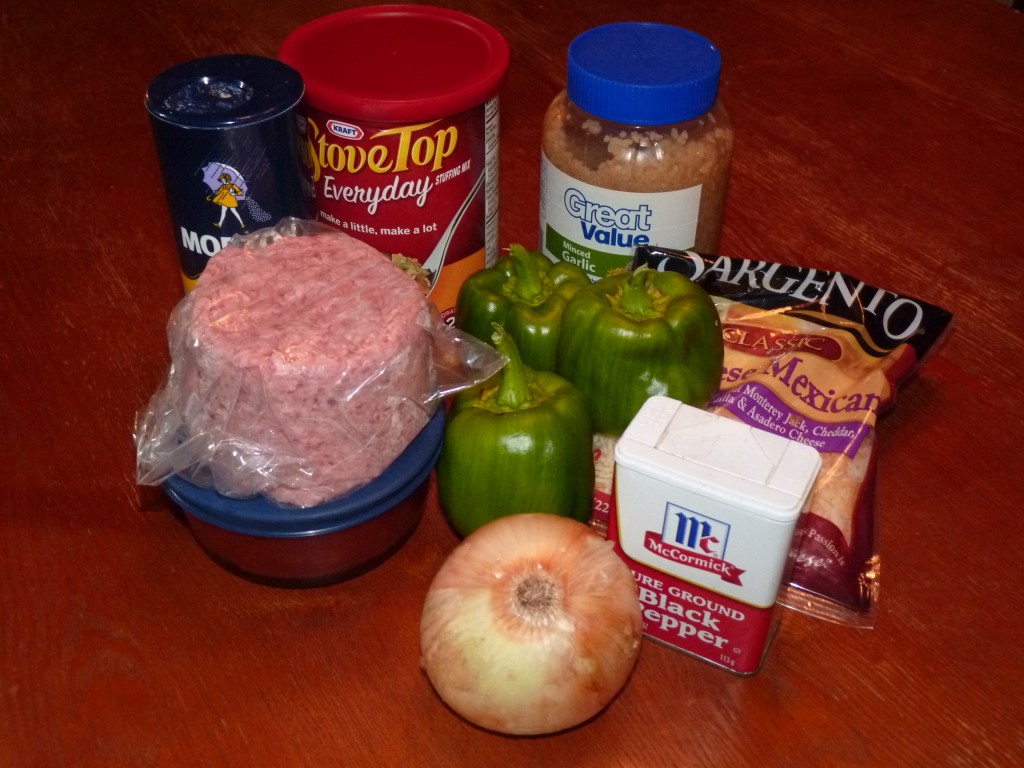 Halve and seed bell peppers then lightly salt the insides. Set aside.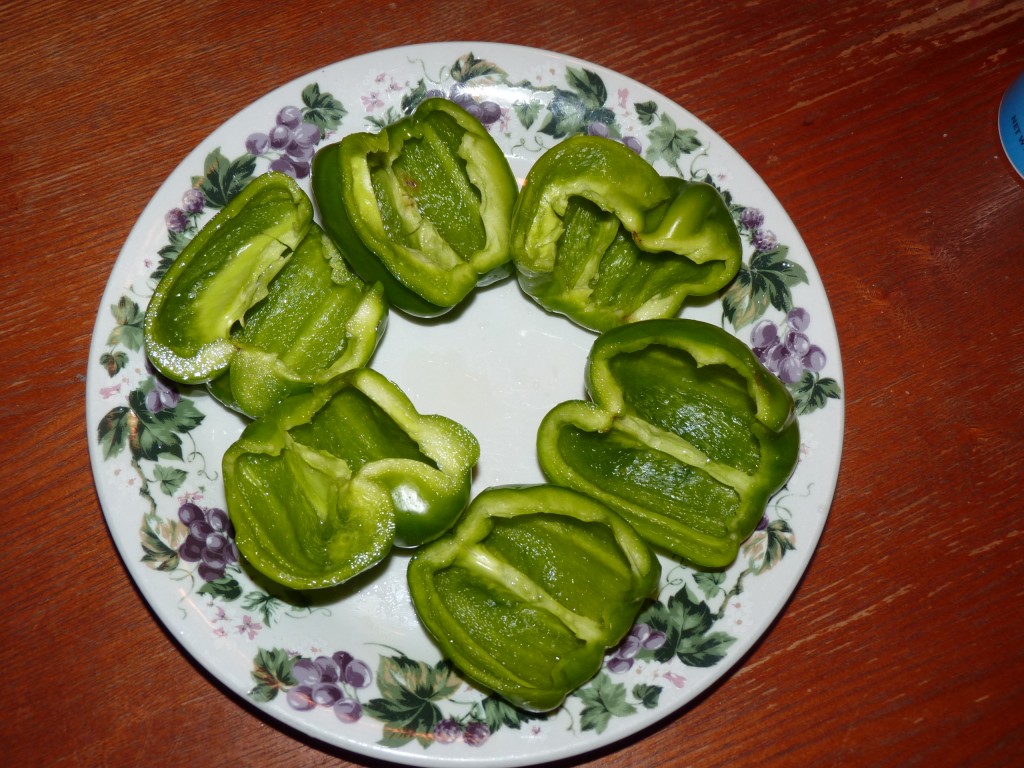 Brown beef in a large skillet (Note that if you are using lean meat that you may not need a whole pound. Another option is to omit the meat completely and use extra stuffing instead). Add onion when there is just a little bit of pink left to the meat and cook until meat is completely brown. Drain. While the meat is cooking, it's a good time to prepare the stuffing. I just used the microwave as a shortcut. Combine 1/2 cup stuffing, 1/4 cup water, and 1/2 tablespoon butter or spread in a microwavable container and "nuke" for about a minute and a half.
Add prepared stuffing along with the garlic to the beef mixture in the skillet and stir until heated through.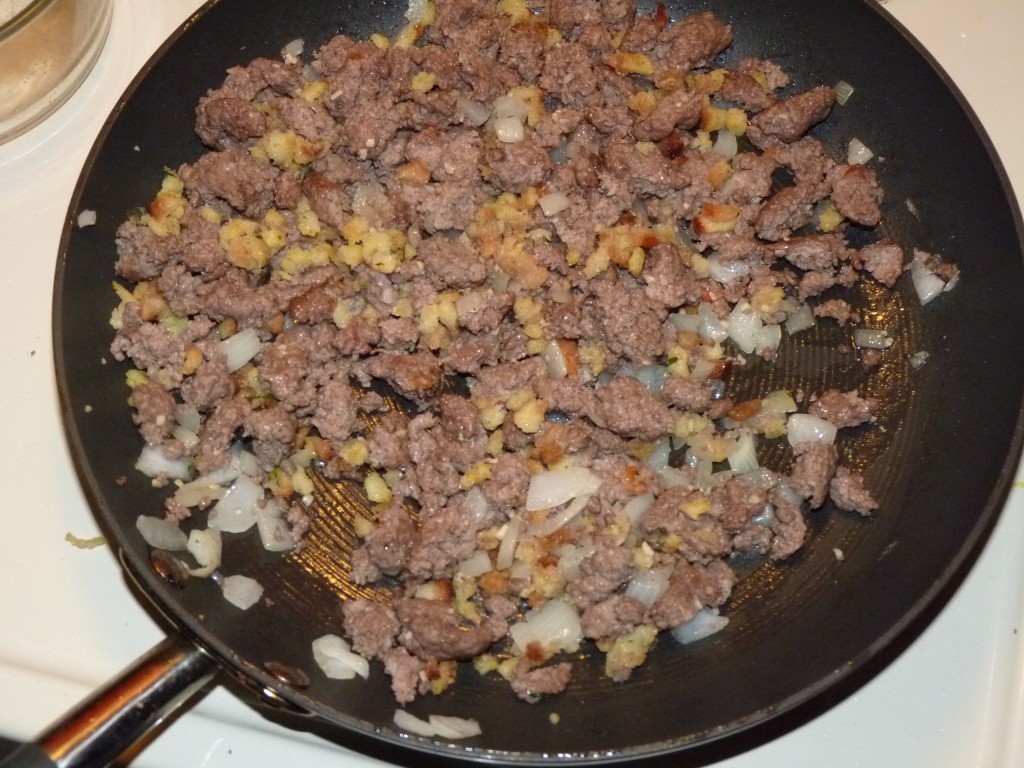 Spoon the heated mixture into pepper halves and place in an 8×8 baking dish.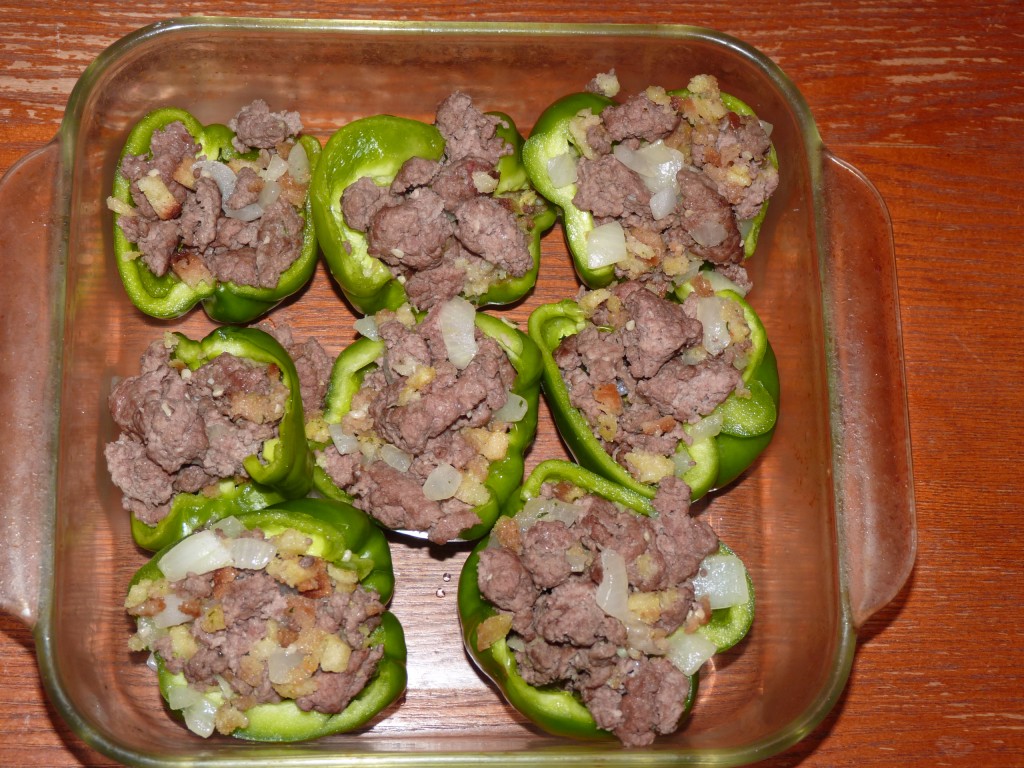 Prepare sauce by mixing 1 tablespoon of Worcestershire sauce into the tomato sauce. Pour mixture over peppers.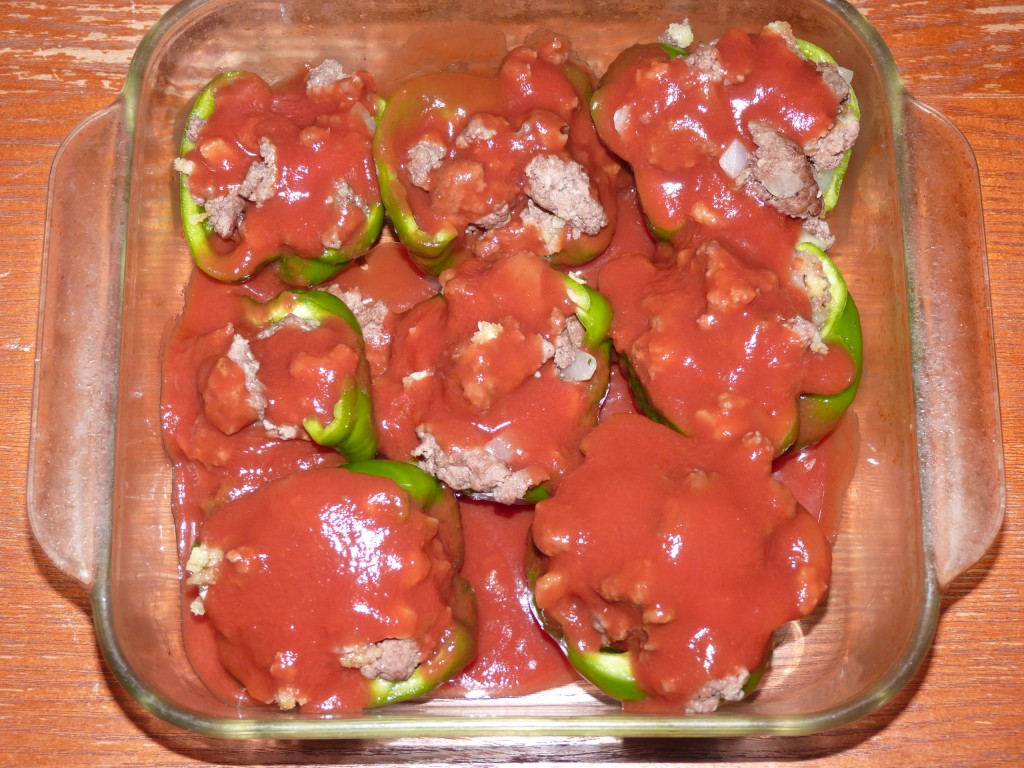 Cover and bake at 350 degrees for 30-45 minutes depending on how crisp you like your peppers. After 30-45 minutes, uncover and sprinkle with cheese. Return dish to the oven uncovered and back another 5 minutes or until the cheese is melted.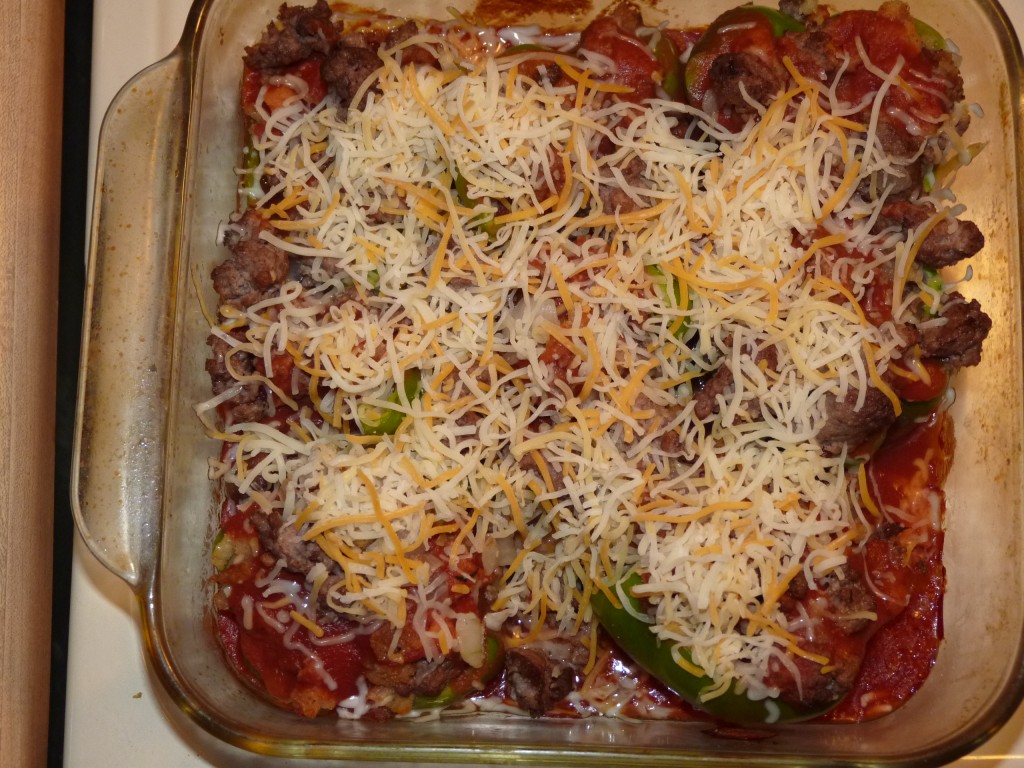 Easy-breezy and delicious!