These little octopus puppets are made from boot socks. No sewing is involved and they make for a fun little craft to do with the kids.
For each socktopus you will need
1 sock (use a boot sock for longer legs)
twine, jute, ribbon, or string
2 googly eyes
fiberfill or cotton balls for stuffing
scissors
craft glue
Step 1 – Lay out sock and starting at the opening, cut 3/4 of the way up toward the toe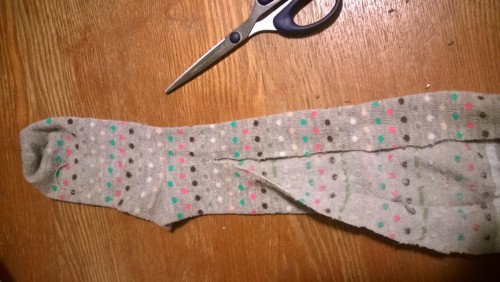 Step 2 – Stuff the toe of the sock and tie it off using twine, jute, ribbon, or string
Step 3 – Cut the bottom of sock into 8 strips to make legs (pull each leg tight and release it to curl the edges if you like)
Step 4 – Glue on eyes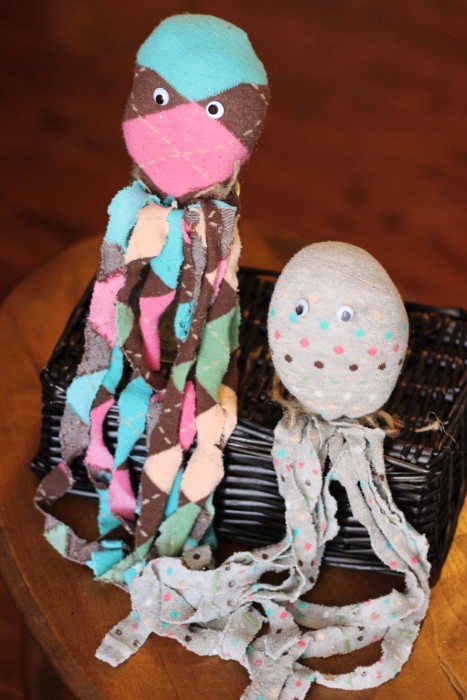 Enjoy your new friends!