One of the things I love about keto is that it's fairly easy to eat low carb, high fat when you're traveling or too busy to cook. As a general rule, it's best to prepare your food at home (and in a perfect world we would all have a live-in chef, right?) but you can find keto fast food pretty easily.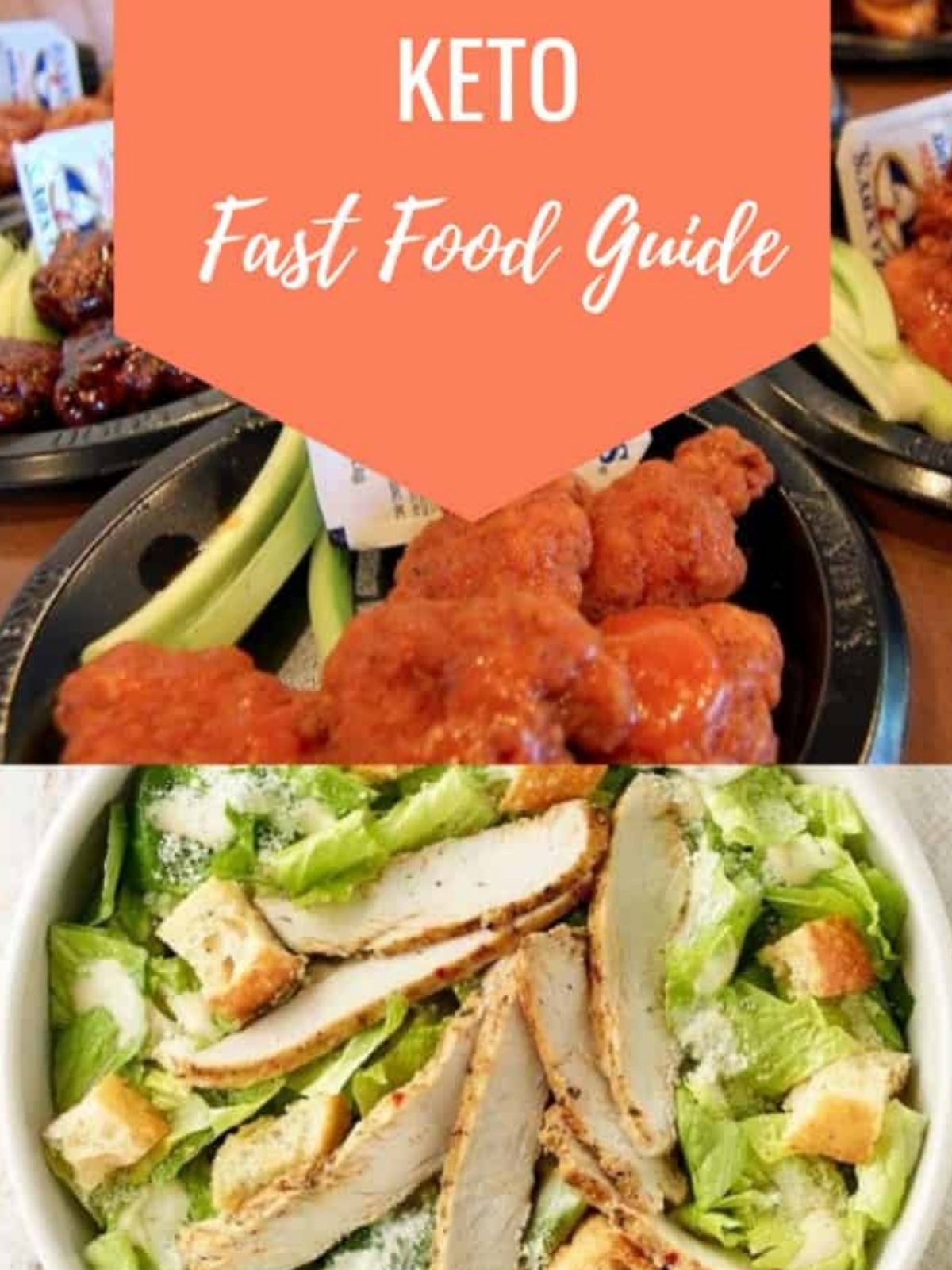 If you're like me you've probably tried countless diets in an effort to lose weight or become more healthy. Some diets I've found completely impractical for my lifestyle, and others much more conducive. Keto-friendly options are easy to find if you know where to look.
Keto-Friendly Restaurants
Let's be real for a minute. The fact is, you are not always going to have time to cook or meal prep. There are going to be times you will need to depend on the fast-food chains to keep your hunger at bay.
While you shouldn't make fast food a large part of your diet, a fast-food restaurant can provide some viable options in a pinch.
Let's look at some of the best keto fast food you can enjoy while on a low-carb diet and learn which popular fast-food chains have it.
Subway
Sub sandwiches are high in carbs and a typical one consists of at least 50 grams in just the bread alone. Fortunately, any of Subway's subs can be made into a salad so a "sub in a tub" is a great keto fast food option here. 
If you order your sub in a container rather than the bun, you lose most of the carbs and have the option of getting more healthful fiber in with your choice of veggies. Instead of a bun next time ask for your sub in a tub and request that it be served as a salad, made with olive oil and vinegar for your dressing.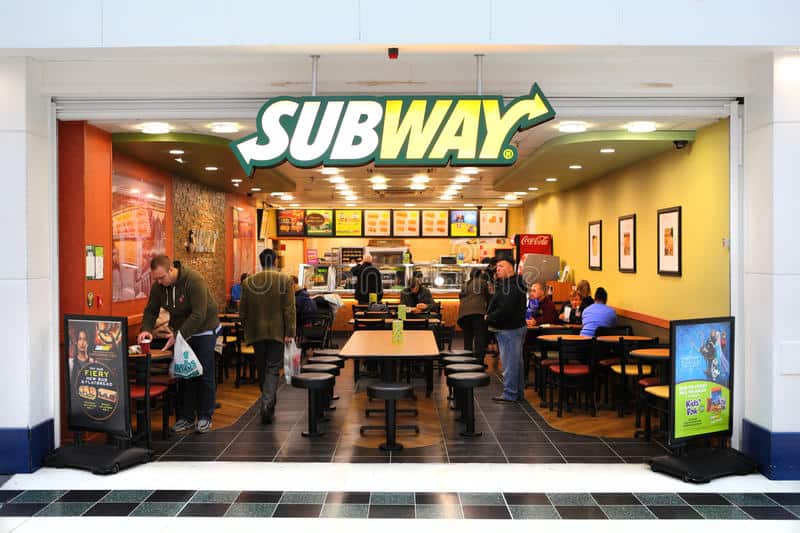 People can't resist the nutritious "Double Chicken Chopped Salad with Avocado." containing only 10 grams of carbs, of which 4 are full of fiber and a whopping 36 grams of protein. Avocados are Nature's wonder food, full of monounsaturated fiber and fats to keep your heart healthy.
The salad is so filling that your next meal might be low in calories because you won't even be so hungry. Check out the list of salads you can choose from the Subway site with plenty of information on the nutrition details.
If you end up at another sandwich shop chain such as Jimmy John's or Firehouse Subs, the same principle applies. Just ask for a "sandwich" in a bowl with everything but the bread and choose low-carb veggies to go with your meat.
Kentucky Fried Chicken
Due to the breading, fried chicken contains about 8-11 grams of carbs in just a medium-size piece. Grilled chicken is a much better low-carb fast food option and pieces are available at many KFC locations.
A grilled chicken drumstick from KFC has zero carbs and grams of protein. What about side dishes though? Stick to green beans and maybe some coleslaw if you're more low-carb than strict keto.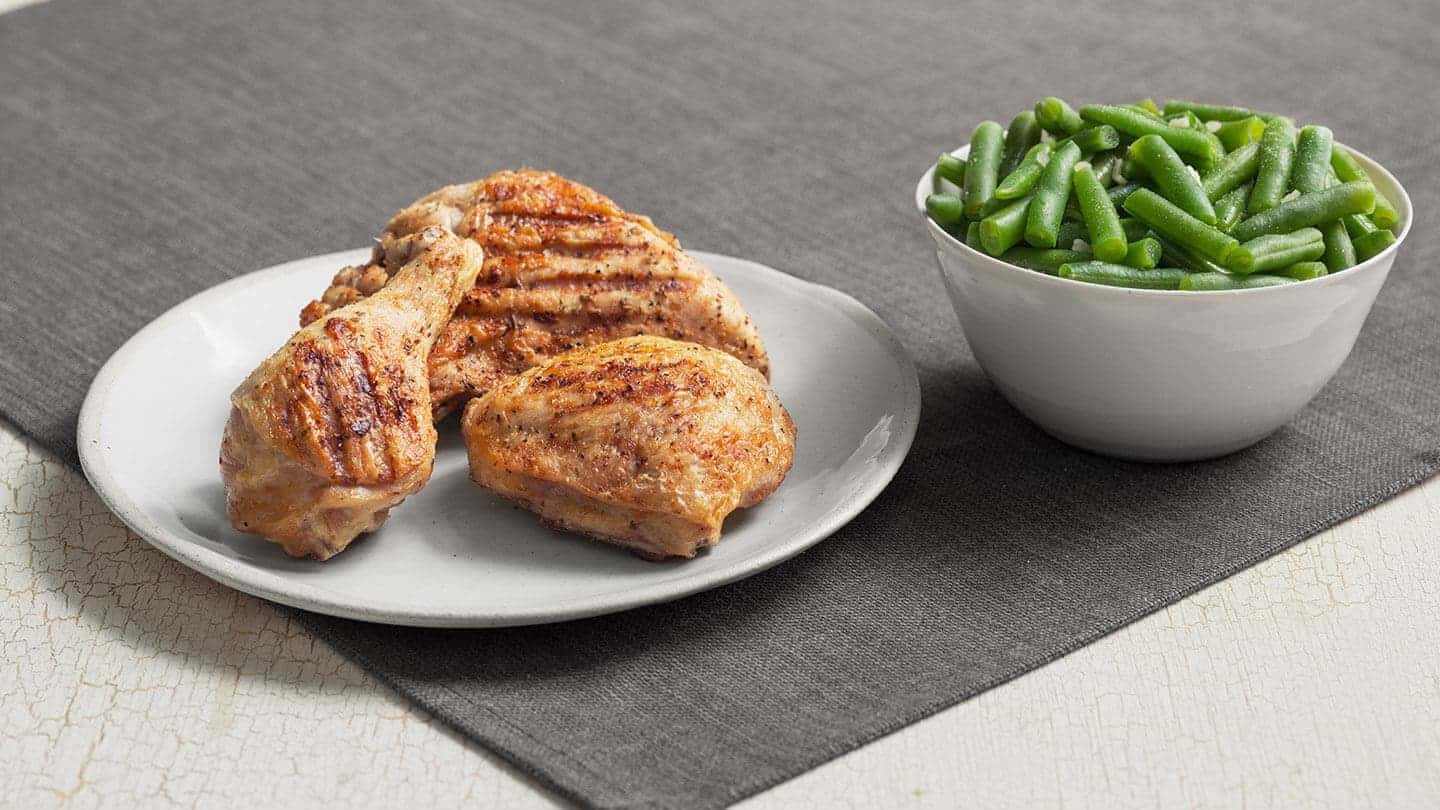 Chipotle, Moe's Southwest Grill, Qdoba
These Tex-Mex fast-food restaurants have soared in popularity over the past decade and they happen to be a great source of keto-friendly fast food.
Create your own burrito bowl with meat, keto-approved veggies, and don't forget the guacamole and sour cream! Chipotle also has an online nutrition calculator which allows you to see the exact amount of carbs you get in each meal.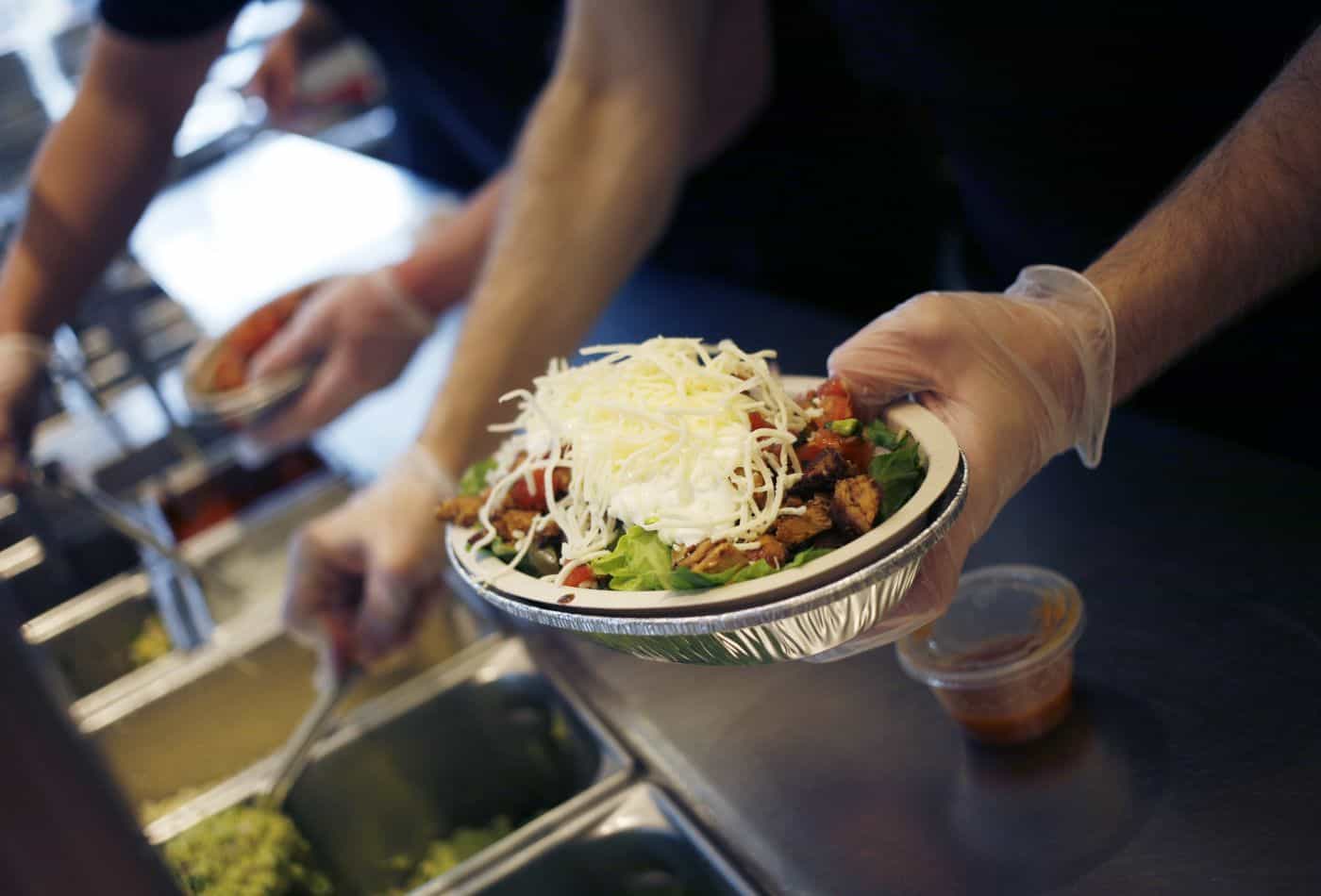 Burger Joints
The good old lettuce wrap is your friend at classic burger restaurants like Burger King. A bunless burger wrapped in lettuce makes for a standard low carb meal, which is high in fat and protein and low in carbs, and available at most fast-food burger places.
You can even customize your burger some more by adding other toppings that are available, according to your personal preferences, such as cheese, bacon, mayo, mustard, onion, and guacamole. Skip the ketchup!
Panera Bread, Atlanta Bread Co

.

Café-style fast-food dining lends some good keto food options if you can resist the temptation of the pastry case. At Panera, you can enjoy their breakfast options until 10:30 AM. Ordering a breakfast sandwich without bread will give you a keto-friendly fast food option.

For lunch or dinner, take a look at their salads and be sure to skip the croutons. Their Caesar Salads have the fewest carbs while the Green Goddess Cobb with Chicken and Fuji Apple Salad with Chicken has the most with 18 carbs.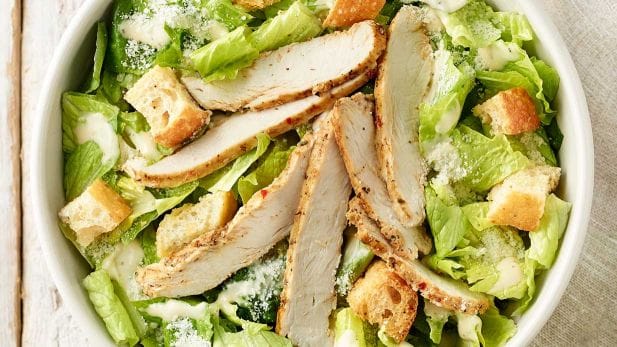 Zaxby's
Just wing it! Buffalo wings are simply delicious. You might find them at some pizza places and sports bars but you'll find them at the Zaxby's drive-through for sure. Stay away from the boneless wings which are battered before being fried and opt for the traditional wings.
Make sure you don't choose to have them tossed in a sweet sauce which is likely honey-based. In general, the spicier the sauce the fewer the carbs. If you can stand to go Nuclear, there is only 1 net carb per serving. Don't shy away from the ranch dressing or celery that comes with this keto-friendly fast food option either.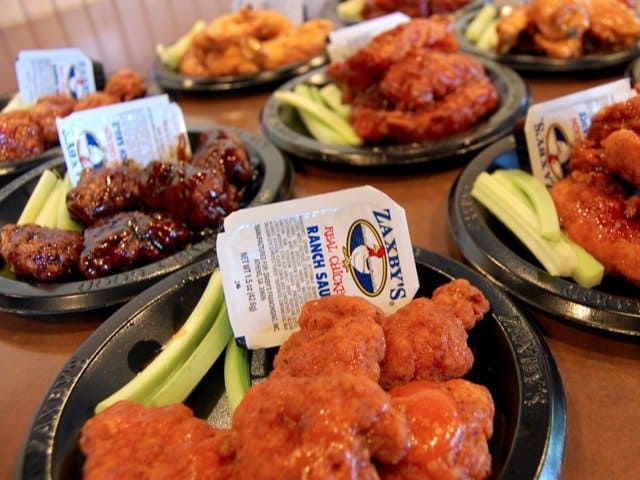 Arby's
In the US, Arby's ranks as one of the largest fast-food sandwich chains. They have a delectable sandwich known as the "Roast Beef Classic", their most original offering and their most popular.
But they have many other offerings which are just as good such as their steak, ham, brisket, turkey, and chicken sandwiches. If you want to keep your carbs right down, you can order any of these without the bread, ending up with a keto-friendly meal.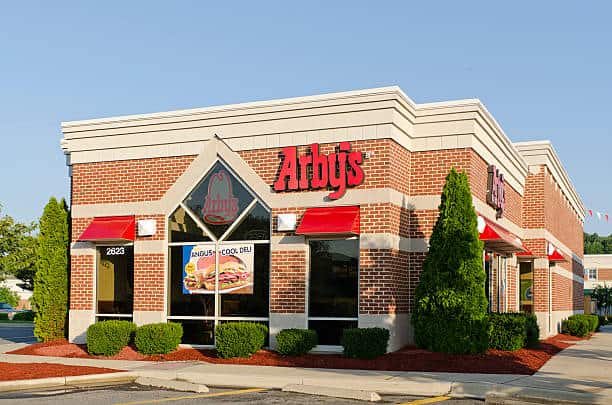 Look on their website too, because they offer a nutrition calculator, so you can customize your order to keep your carbs down or at least within your target range. So you could, for instance, choose the Smokehouse Brisket with Gouda cheese, some sauce over, and include a side salad for 5 grams of digestible carbs but a great amount of protein, around 32 grams.
Additionally, Arby's also offer their "Roast Turkey Farmhouse Salad". This consists of roast turkey, cheese, bacon, cheese, mixed greens, and tomatoes, containing 8 grams of carbs, 2 of which consist of fiber with 22 grams of protein. Don't be shy. Ask for extra bacon and extra cheese to increase the fat content.
Just don't confuse this with the "Crispy Chicken Farmhouse Salad," because that one has chicken that has been breaded and fried and contains 26 grams of carbs.
Taco Bell
The best low-carb option at Taco Bell is a Power Menu Bowl. Ask for no beans or rice and you'll basically have a salad bowl. Whatever you order avoid, beans, rice, taco shells, and tortillas.
The Power Menu Bowl is available with steak or chicken. The chicken option has one gram of carb less than the steak.
Don't forget the hot sauce for flavor! A general rule of thumb is the hotter the sauce the less hidden sugar it contains. This is good to remember at Taco Bell as well as Zaxby's.
Chicken Salad Chick
This is a regional chain that, as the name implies, serves up a host of different chicken salads. Many of them are keto! Check out my Chicken Salad Chick menu post for nutrition information as well as reviews on all the flavors I've tried so far.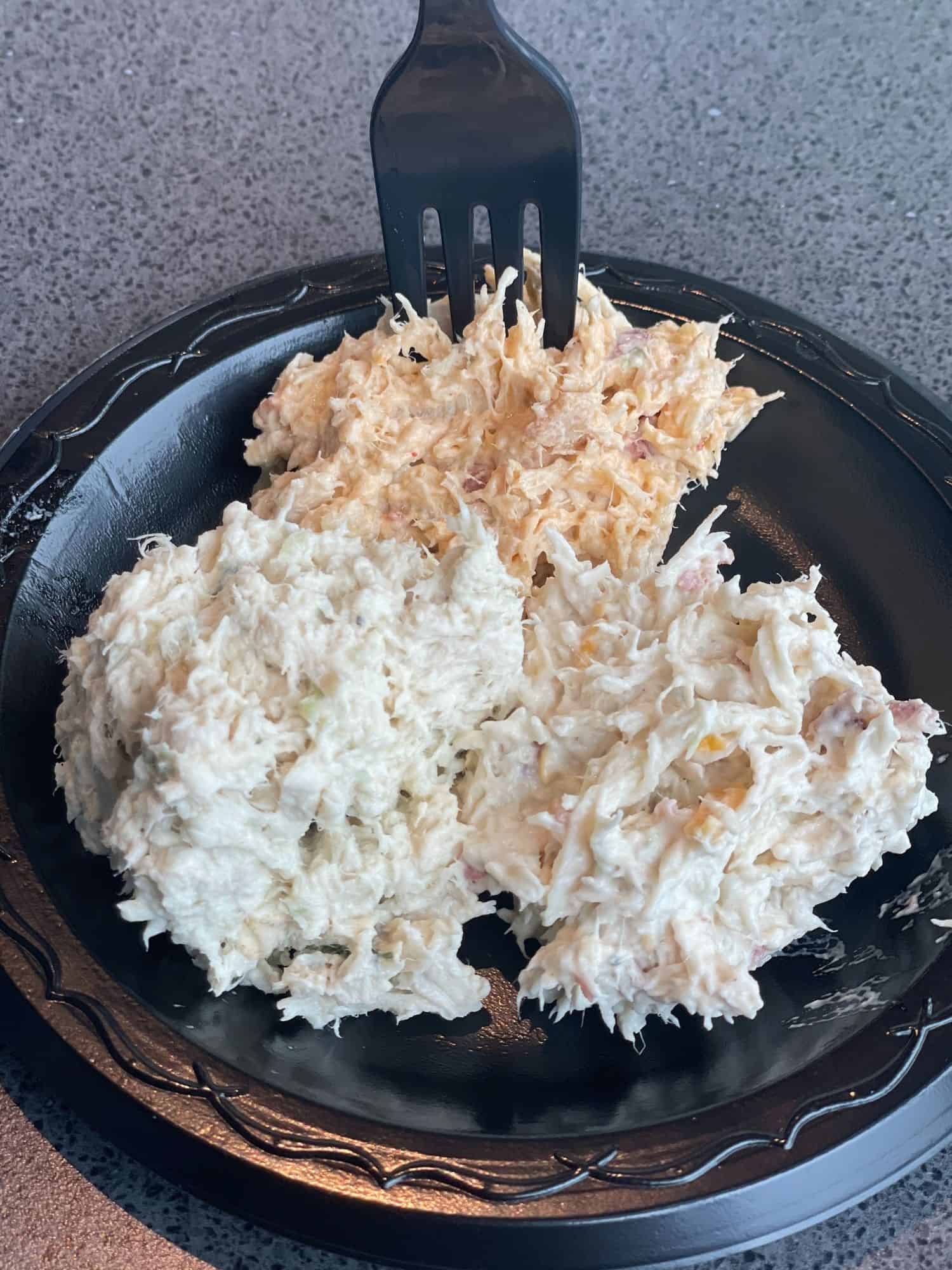 Tips for Eating Out on Keto
Here are a few tips to keep your fast food keto-friendly until you can create your next home-cooked keto meal.
Remember to skip the buns and bread
Avoid fried foods but if you don't have a choice and it has arrived battered or breaded, you can peel off the battered skin and eat only the meat. Avoid the French fries because these are high in trans-fats. Studies even show how they can trigger the cravings for even more!
Get your dressing on the side because often the sauces and salad dressings that come with your order are laden with sugars or corn syrups. Choose to have your dressing on the side, bring your own, or opt for oil and vinegar. 
Fill up on veggies: Try to make your way to the salad bar or choose a salad from the restaurant menu, topping the salad up with some proteins such as ham or chicken.
Check the nutritional info of your food. A lot of the bigger food chains offer nutritional data about their foods online or have a pamphlet in-store for you to look at before you order.
Watch your portions and share your meal with friends, or take half when the meal arrives, leaving the other half to take home and have the next day.
Skip the drinks: Maybe your meal even comes with a free soda, but really, do yourself the favor and don't drink it – often these fountain sodas are so packed with sugar, they contain more carbs than your actual meal! If the restaurant or fast food eatery doesn't allow you to swap out the soda for an unsweetened iced tea or sparkling water, for instance, opt for a diet soda then. Even though these are fine for a low-carb diet, artificial sweeteners can promote a sweet tooth which can lead  to food cravings
Keto To Go!
If you are on a very strict keto diet (rather than doing low carb or "lazy keto"), you might find the fast-food menus downright impossible to choose from. That doesn't mean you have to throw in the towel completely!
When you are planning a vacation, a road trip, or just time out with friends; and you want to keep the lure of fast foods at bay, it is possible to organize your foods and snacks ahead of time. You could pack a cooler box full of healthy snacks like boiled eggs, cheeses, deli meats, avocado and tuna bowl, nuts, and so forth. Check out my post on what to buy for keto for a few snack options that you can order ahead of time on Amazon. Moon cheese is a must!
Before you embark on your road trip, check out what restaurants and shops will offer you low-carb options along the route. Stay hydrated and remember that the water you drink can also be jazzed up with cinnamon sticks and cucumber slices to give it that delicious kick!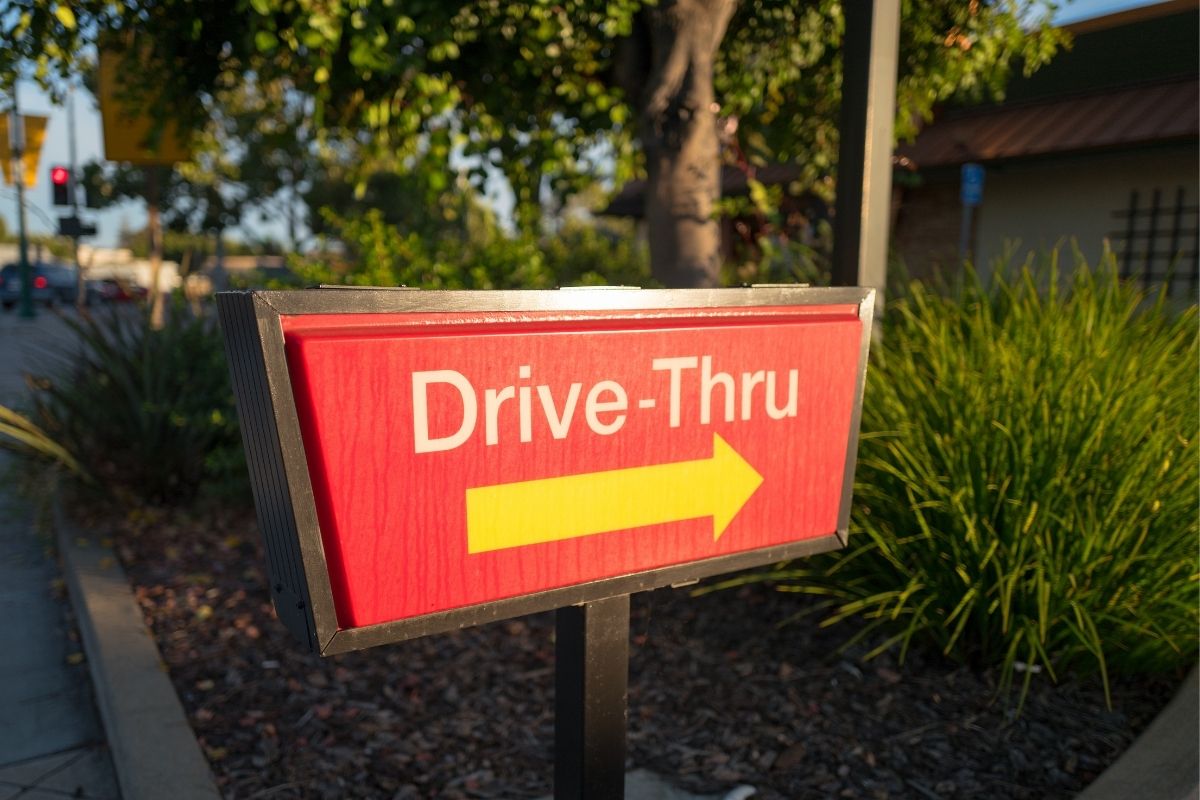 Traveling away from home certainly doesn't have to mean 'unhealthy' breaking away from your healthy lifestyle, if that's how you want to keep it. Just with a bit of planning and meal prepping, you can survive away from home and still have great vibes, great times, and great fun.
If you're looking into keto fast food options because you have a trip coming up, check out Katie's tips in the video below for eating keto while traveling.
FAQ
Who Has a Keto Menu?
Most restaurants, including fast food establishments, don't have a keto-specific menu. However, they do provide nutrition information on their website and often on-site if you ask. The FDA requires any restaurant with more than 20 locations to provide nutritional information to their customers.
How to do Keto Fast Food?
Nutrition information provided online and on-location is your best guide. In this post I've listed several establishments and food choices to get you started but once you know how to read nutrition info and count carbs, fat, and protein, the fast food world is your oyster!
Is Keto Fast Food Healthy?
In short, not really. You don't want to base your keto diet on drive-through offerings, but this guide offers you some choices to keep your body in ketosis when you're traveling, literally too busy to do anything but hit the drive-through, or you find yourself meeting up with friends who are not on a keto diet.
If you are watching your weight and trying to keep the carb intake as low as possible, this will entail carefully choosing your best keto options to keep your weight and health on the right track. Best of luck with your keto diet at home and on the go!
If you're looking for delicious keto recipes, check out some of mine like this easy keto pizza crust made with cream cheese instead of cauliflower!