Halloween Horror Nights began at Universal Studios under the name of "Fright Nights." Ever since then, Halloween Horror Nights has drawn visitors from all over the world for its chills and thrills.
Walk with me on the streets of Universal Studios Horror Nights 2018. Videography is not allowed in the haunted houses, unfortunately, and I am a rule follower, but I know you'll enjoy seeing a little of what to expect in the park during your visit.
Halloween Horror Nights 2018
Lots of giggles from me because I was laughing at myself! How did I manage to get so freaked out when I knew to expect the scares? Whatever the reason, it was a spooky good time even for someone as sensitive as myself.
Halloween Horror Nights runs annually at Universal Orlando from mid-September to early November and is best suited for ages 13+.
Pin it!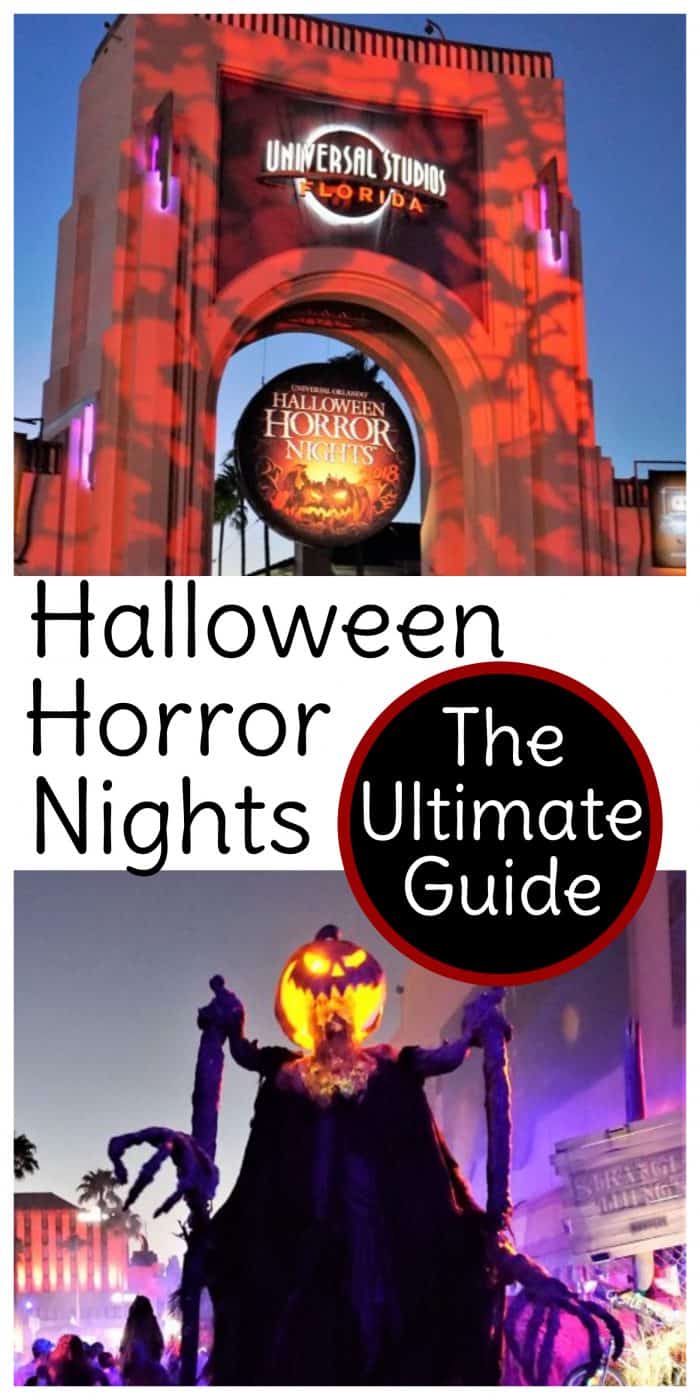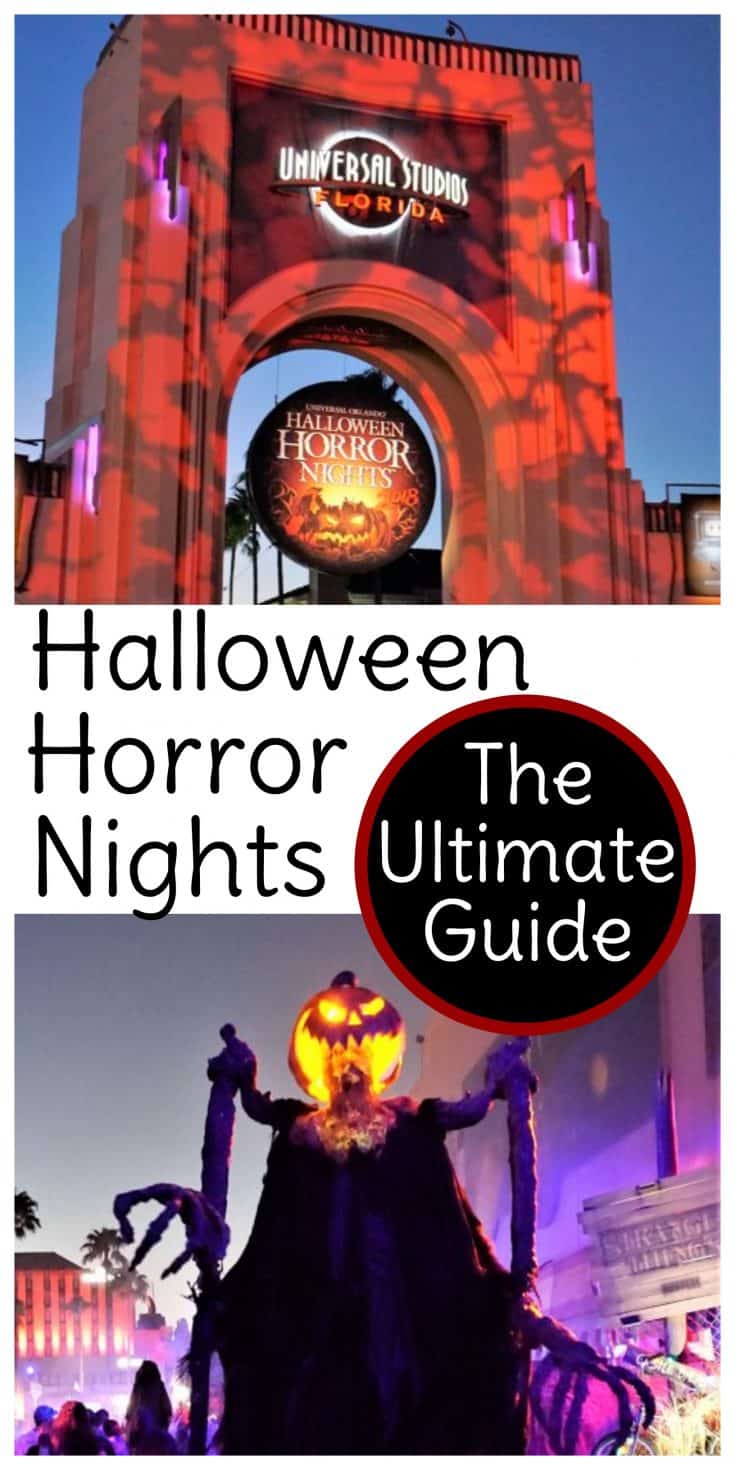 Halloween Horror Nights Tips, Tricks, and Info
Guests are not allowed to wear costumes, masks, or face paint (for obvious reasons.) If you want to dress up, consider a spooky t-shirt or sweatshirt depending on the weather.
Halloween Horror Nights is a separate, ticketed even from daytime theme park admission. The Halloween Horror Nights event begins officially at 7:00 PM but you can get early access at 5:00 PM if you purchase your tickets online. Select mazes will open at 5:15.
Halloween Horror Nights 2018 admission gives you access to Universal Studios, but not Islands of Adventure.
You will have to go through a metal detector to enter Universal Orlando. Weapons are obviously not allowed, but neither are flashlights or laser pens/pointers for the Halloween Horror Nights event. A friend in our press group didn't know this and had his flashlight confiscated so this rule is definitely enforced!
No outside food or drink is allowed, but I recommend dining at Universal City Walk prior to your arrival at Halloween Horror Nights. If you want to get into the event early (and you should shoot for that!) then this will be a very early dinner, but you'll enjoy lower crowds, no wait time, and proximity to the Universal Orlando entrance.
For everyone's safety, the scare actors are not allowed to touch you (although they can get up in your face and really close!) and you are not allowed to touch them. Violated this rule will get you sent home in a hurry.
Have a plan – Odds are you won't be able to go through all 10 mazes and ride your favorite thrill rides due to the crowds. Choose your must-see attractions and prioritize based on that. For me, that meant making sure I saw The Upside Down in The Stranger Things maze. The line was long but moved forward constantly so it wasn't too bad.
Leave the kids at home – This event is designed for teens and adults and is best enjoyed by them.
If you need a respite from the scares, noise, and startles, hang out in Diagon Alley or get in line for an attraction. You'll be able to let your guard down and take a little breather that way. Have a butter beer and relax.
Yes, alcohol is served during the event. Between that and the teen/adults-only horror theme you'd think things would get a little rowdy, but I felt perfectly safe even well beyond midnight. Security is taken seriously! If you're looking for shenanigans, look elsewhere.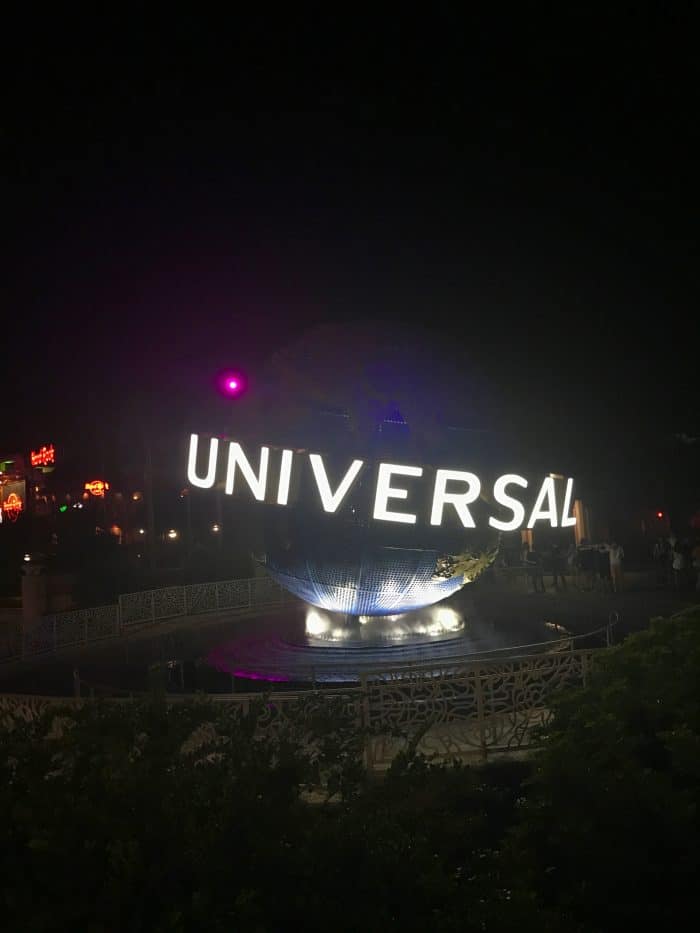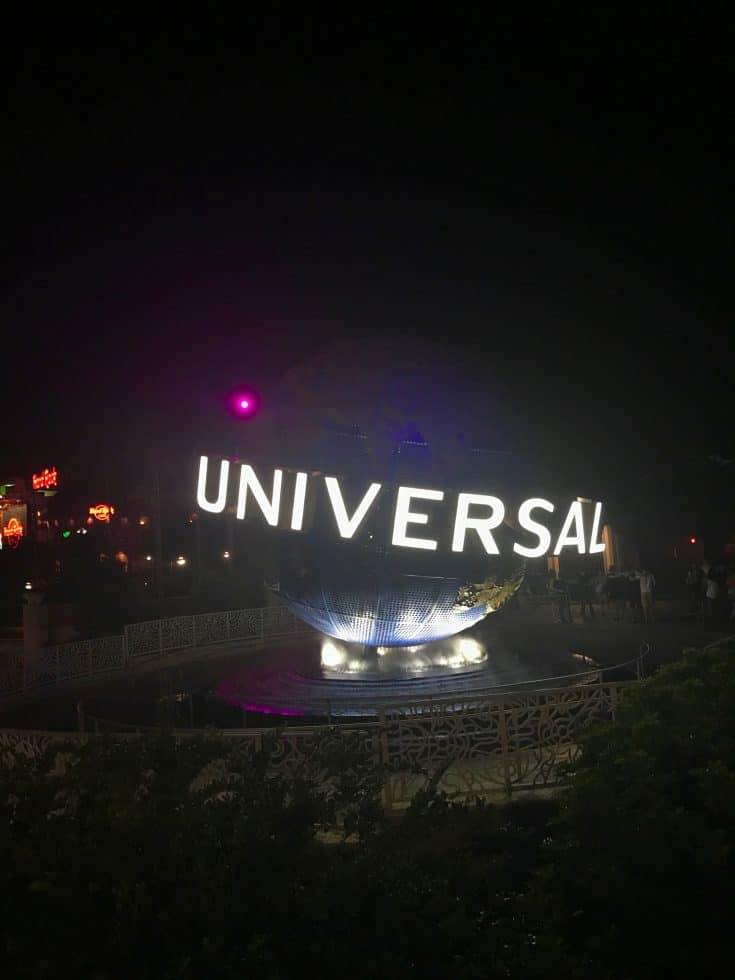 Have you been to a Halloween Horror Nights event? What was your favorite part?
If you're planning an Orlando vacation, check out how to do Universal Orlando in one day (Including Islands of Adventure!)