Today our twice-monthly MOPS group met for a fun group craft. We made necklaces out of washers and nail polish. It was easy, fun, cheap, and perfect to do with a large group.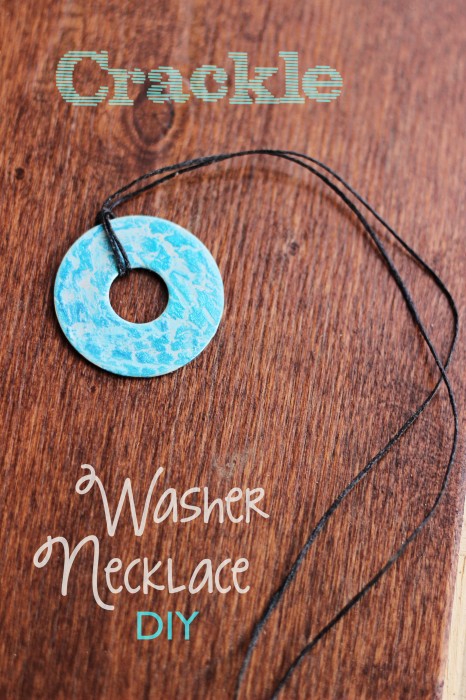 Our group of adults loved making these simple necklaces. They'd also make a great project for middle-schoolers in a Girl Scouts, youth group, or camp!
Materials
1 Large metal washer
Nail polish
Crackle coat polish (optional)
Top Coat
String, cord, ribbon, twine, leather, or jute
Paper plates or newspaper to work on
Directions
Paint the washer with the nail polish color of your choice and allow it to dry.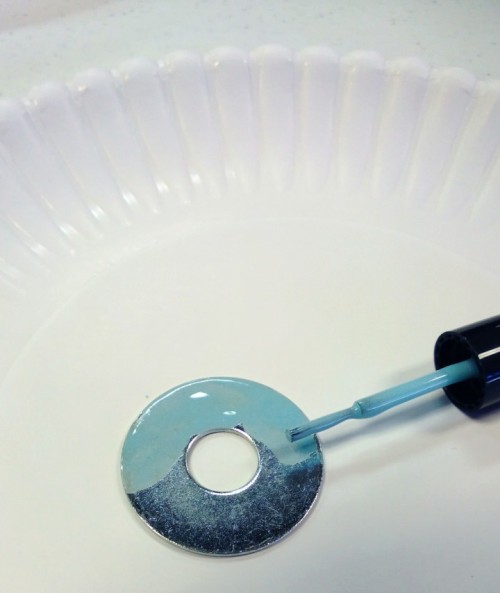 Add the crackle coat overcoat and allow it to dry.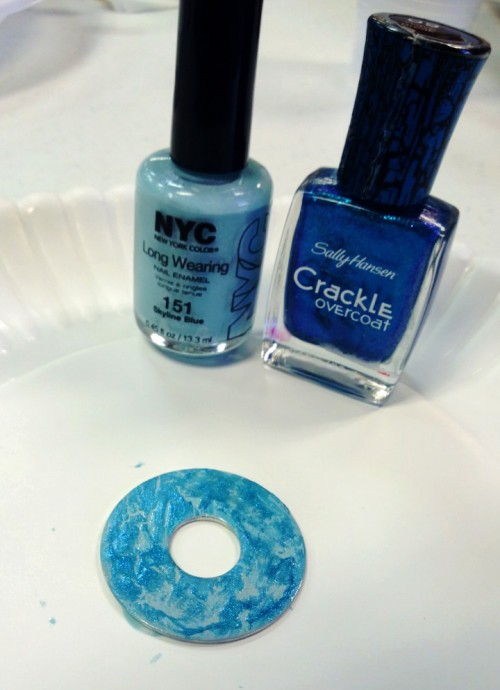 Once the crackle coat is dry, apply the topcoat for shine. When everything is completely dry, attach a string to make it into a necklace.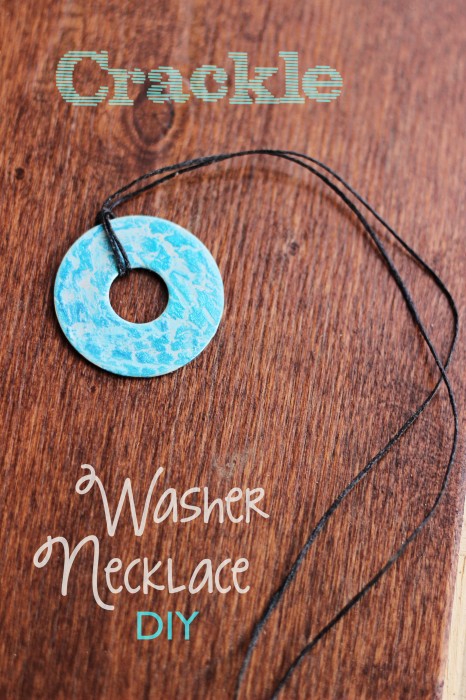 Tips
Just like when painting fingernails, it's important to let each coat dry in-between applications.
If you're working with a large group, allow for dry time. For us adults that looked like chit-chat and a good time. For working with kids in a group you might want to plan something for them to do while waiting on things to dry.
Other Easy Crafts