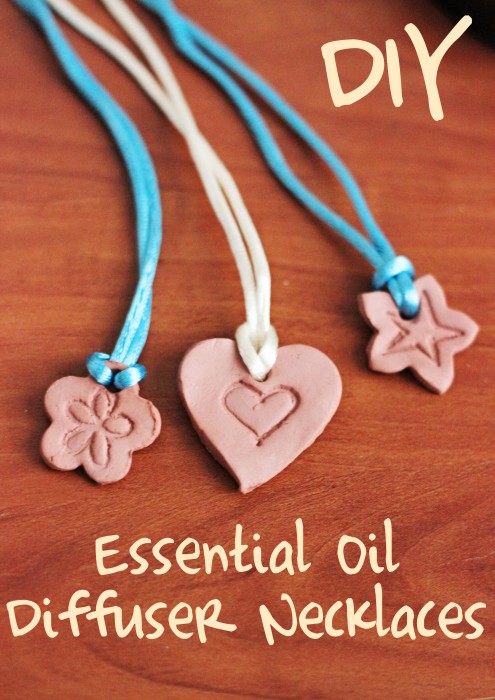 You will need:
Terra Cotta Crafting Clay (I used Crayola air-dry clay that I got from Hobby Lobby on sale)
Cookie or vegetable cutter
Rubber stamp
String or ribbon
Step 1
Roll out clay to ⅛″ to ¼″ thickness. ¼″ pendants will be less fragile but are heavier and will take longer to dry. Word to the wise: lay some plastic wrap on top of the clay before rolling so your rolling pin doesn't stain like mine!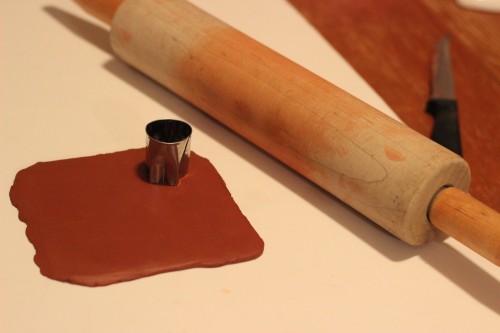 Step 2
Use 1″-2″ mini cookie cutters or vegetable cutters to cut out pendants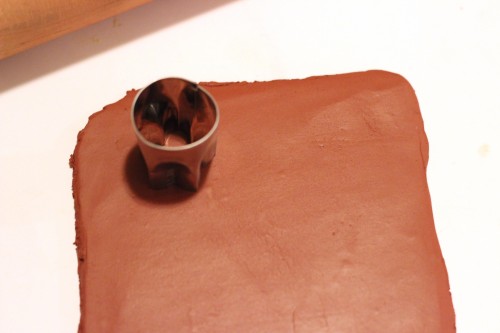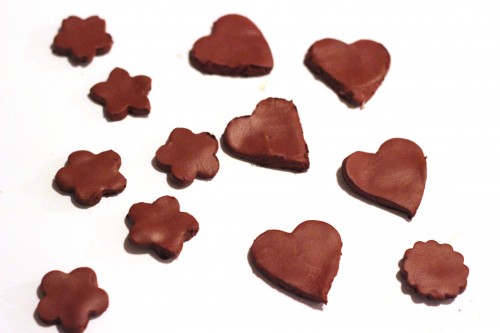 Step 3
Firmly stamp an image into each pendant using your choice of rubber stamp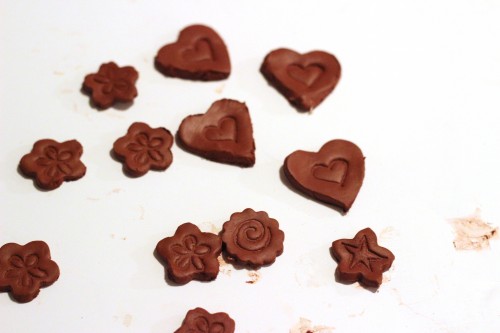 Step 4
Create a hole large enough for the cord, string, ribbon, or leather. I used the tip of a chopstick!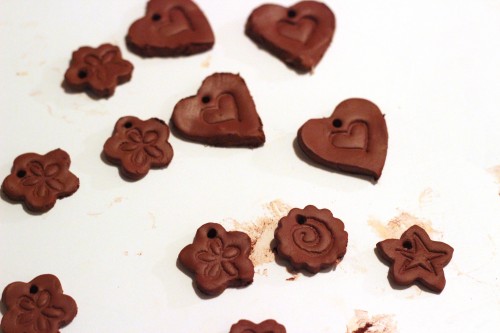 Step 5
Allow to air dry for 1-3 days depending on how thick you made them, or bake according to package directions if you used oven-bake clay.
Step 6
Thread string through so you can wear it around your neck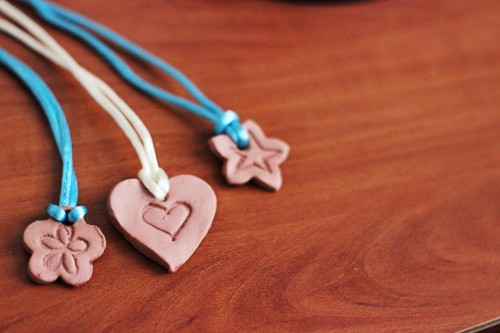 Step 7
Add a drop of Young Living essential oil to take with you throughout your day. If we're going out in public I like to use Thieves for immune support. If staying home, Sweet T and I turn to our favorite oil, Peace and Calming.

Want to take charge of your health with essential oils? I only use the highest quality oils on my family for safety and effectiveness. Click here to find out how you can too!