What an easy recipe! These Crescent Wrapped Meatballs only took minutes to make. We enjoyed them with sliced vegetables as a quick weekend lunch.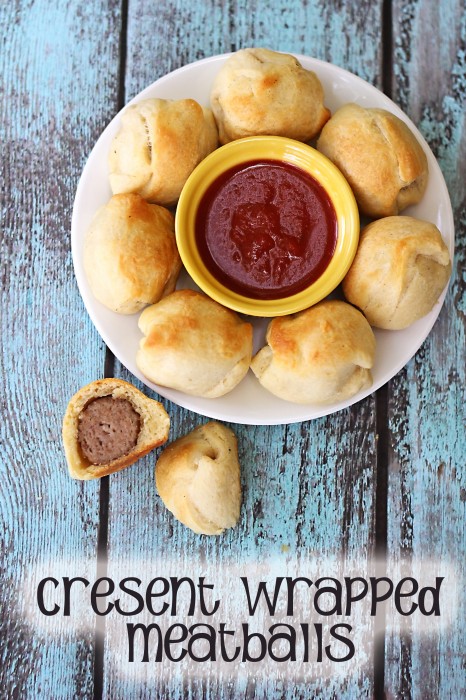 Crescent Wrapped Meatballs
Crescent Wrapped Meatballs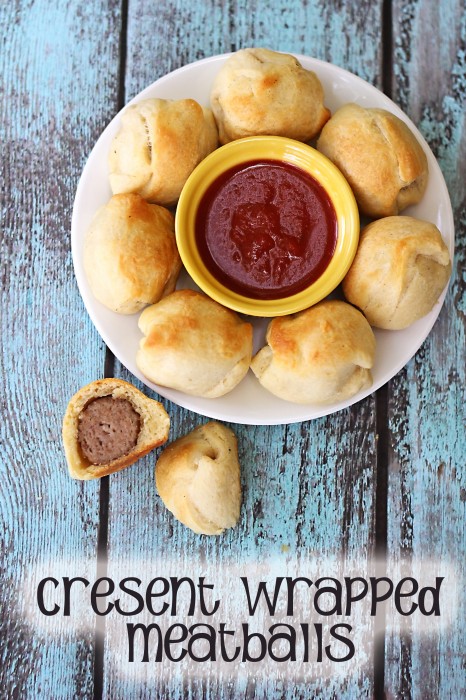 These Crescent Wrapped Meatballs are so quick and easy to make. Serve them as an
appetizer
, finger foods at your next party, or as a meal themselves.
Ingredients
24 Farm Rich® Meatballs, thawed
2 packages (8 oz each) refrigerated crescent roll dough
1¼ cups grated Italian-blend cheese or mozzarella and provolone
marinara sauce
Instructions
PREHEAT oven to 400 degrees.
CUT meatballs in half. Unroll the crescent dough. Cut each crescent into 3 equal-size parts. Place a pinch of cheese over dough. Place meatball half over cheese. Wrap dough around the meatball, pinching and positioning to completely cover.
LAY wrapped meatballs on a large baking sheet and bake 10–12 minutes, or until dough is golden brown.
SERVE with marinara sauce for dipping.
Quick and simple recipes like this one have become my go-to during our busy summer.
Tips:
Roll two crescent rolls out together as a rectangle and cut into 6 equal portions. It's easier than trying to figure out how to split a triangle into thirds
Leave the meatballs whole and cut the rectangles into 3 equal portions for bigger servings. This is what I did since we enjoyed our Crescent Wrapped Meatballs as a meal instead of as an appetizer.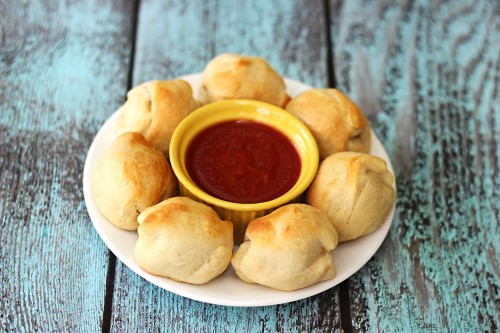 Farm Rich is one of the country's largest frozen snack and appetizer lines. They are definitely a friend to busy moms and families who live on-the-go! You've probably tried their popular cheese sticks, but did you know they have 18 other products to choose from? Click the link to check them out!
Hubs and I tried their breaded mushrooms last night after the kids were in bed. Yum!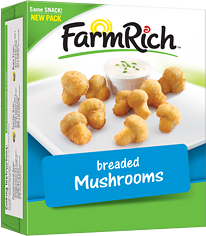 And if you're looking for more quick and easy recipes, check out farmrich.com/recipes for ideas and inspiration.
Disclosure: This post is brought to you by Farm Rich. All opinions are my own.