Gulf Shores with kids is always a good idea no matter what the age of your children. Even babies love the sensory experience of the sand and water! Our kids are growing up and at that stage where they're still little but slightly less…hands-on. Little enough to appreciate the wonder of simply enjoying the beach but big enough to get excited about new experiences. So during this Alabama Beaches trip, we did a little more than just hanging out at the resort.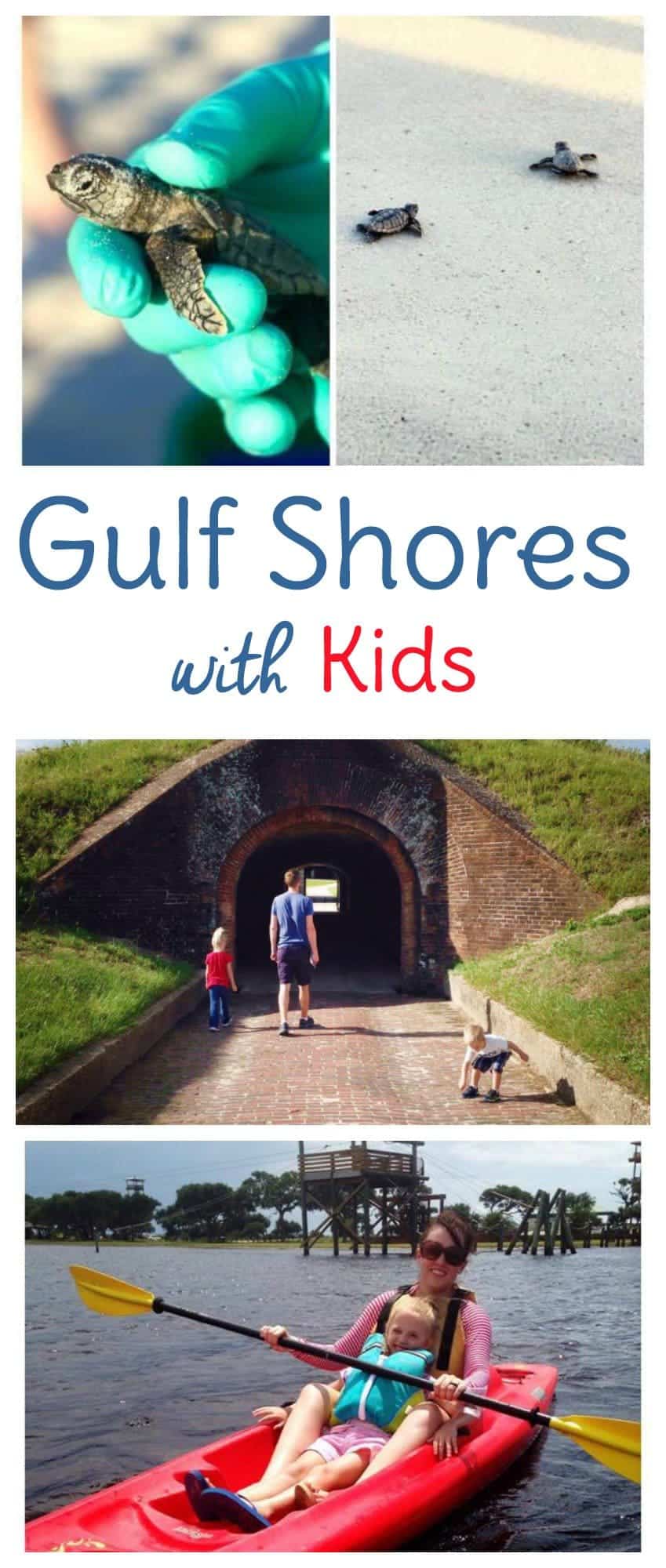 Gulf Shores with kids. You won't want to miss the sea turtles hatching!" width="609″ height="1435″ />
Things to Do in Gulf Shores with Kids
Gulf Shores with kids. You won't want to miss the sea turtles hatching!" width="684″ height="960″ />
This Trip Advisor-ranked outdoor activity center is open all year round, 7 days per week, but it's in danger of being shut down! Click here to sign the petition and use #keepGACopen on social media to spread the word about keeping this treasure open.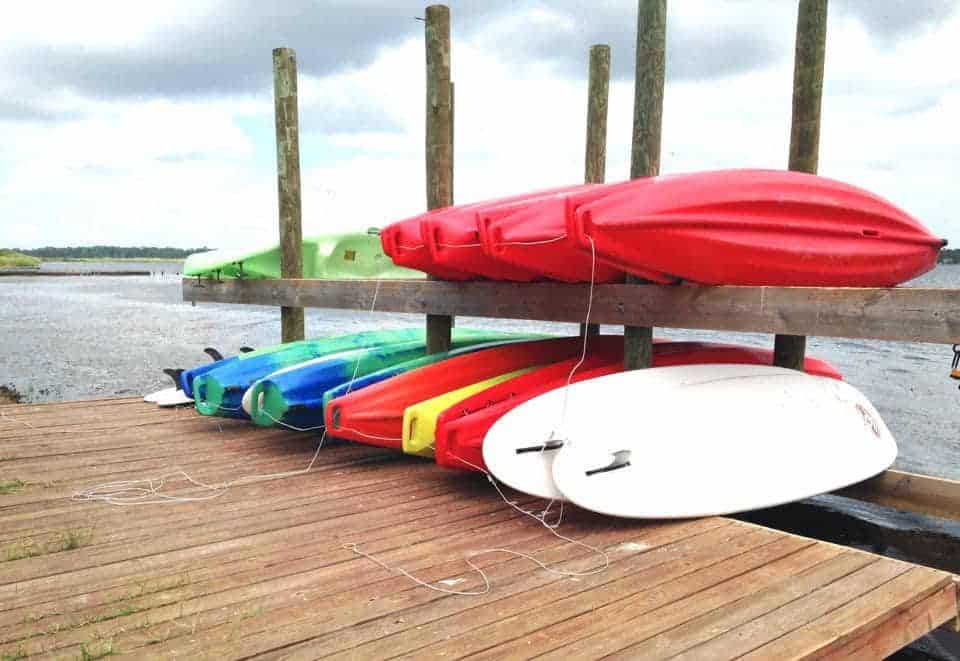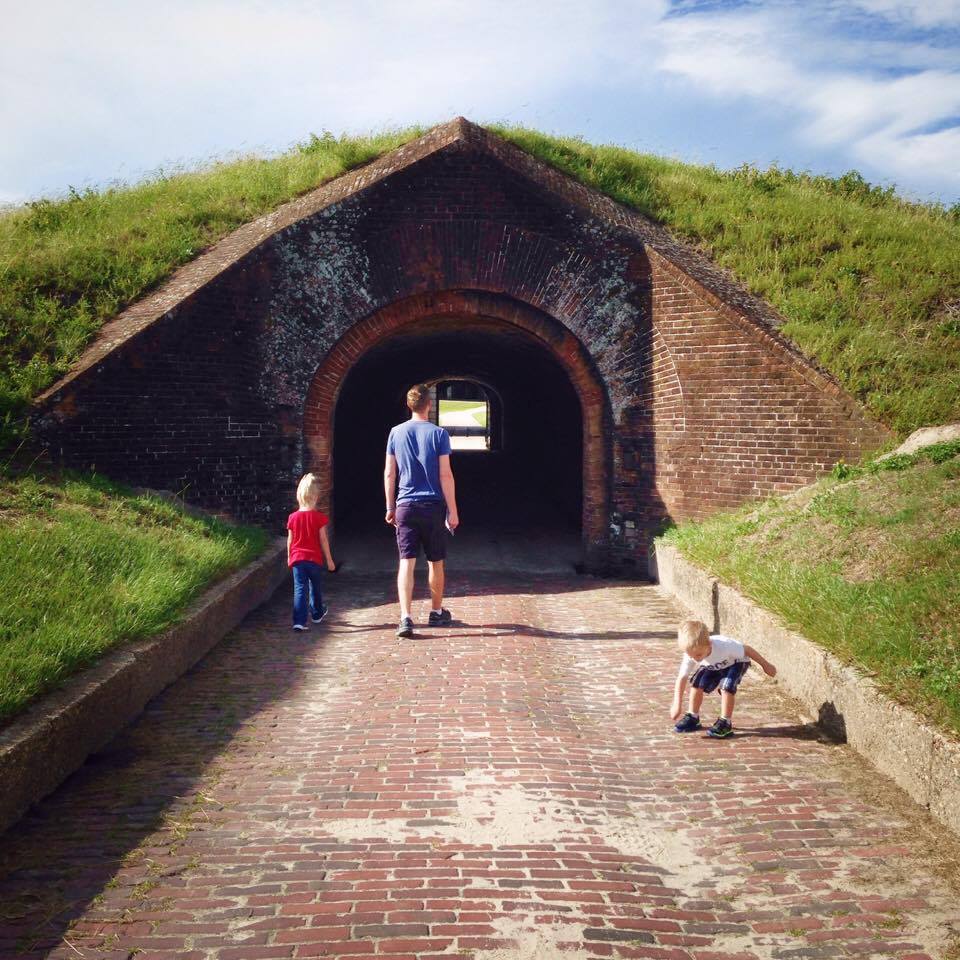 Our kids are too little to appreciate most of the history, but that didn't stop them from enjoying all the exploration.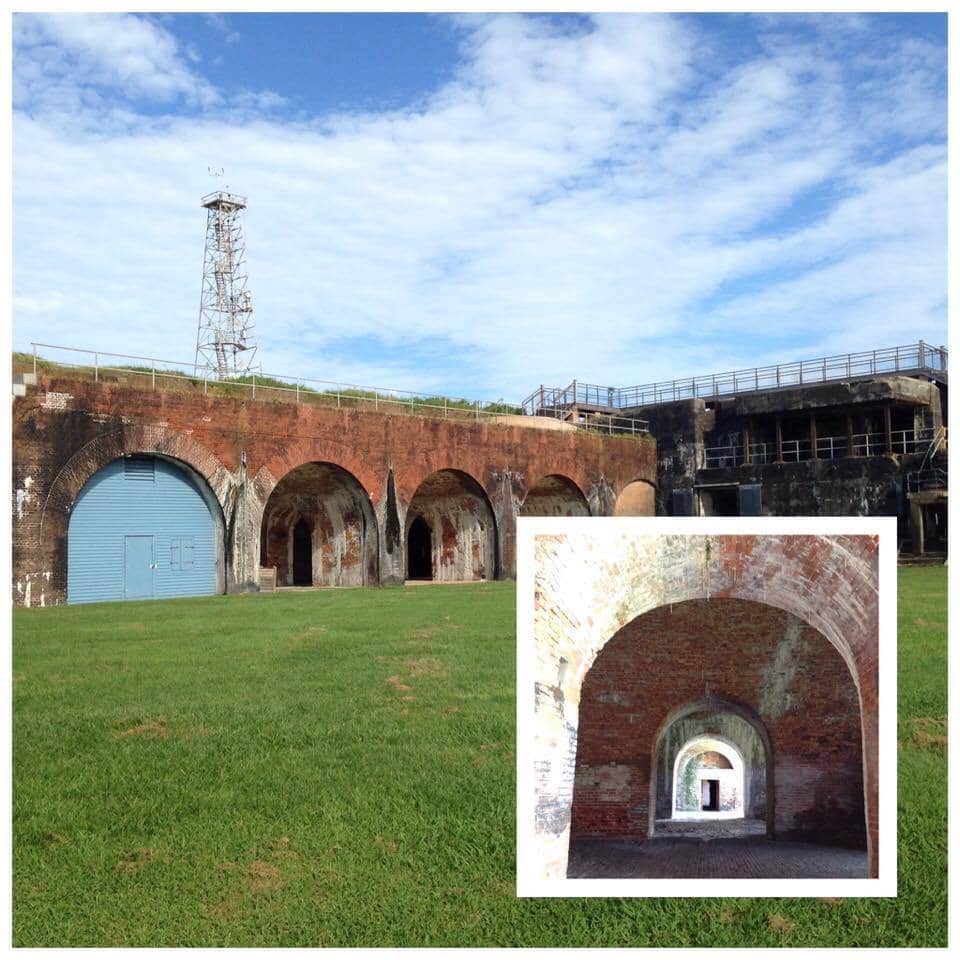 The beach itself is worth the price of admission, especially if your resort doesn't have beach access and you prefer more peace and quiet than the Gulf Shores public beach. Come and plan to spend the day! Snapped a picture of this Heron on the shore while we were there.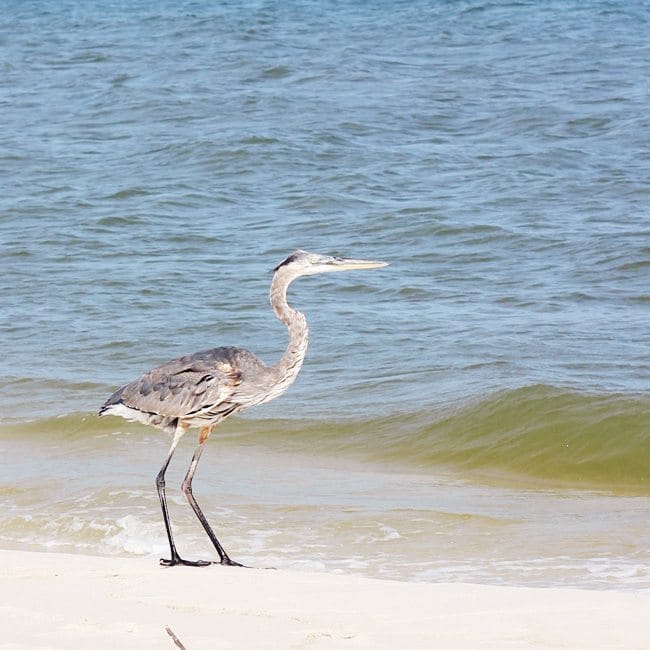 Souvenir City is iconic and nostalgic for many and if you're an Alabama native you've probably owned an airbrushed t-shirt from here at one time or another. No time to shop? Get your picture made inside the shark mouth and load up on Pokeballs before you have to hit the road.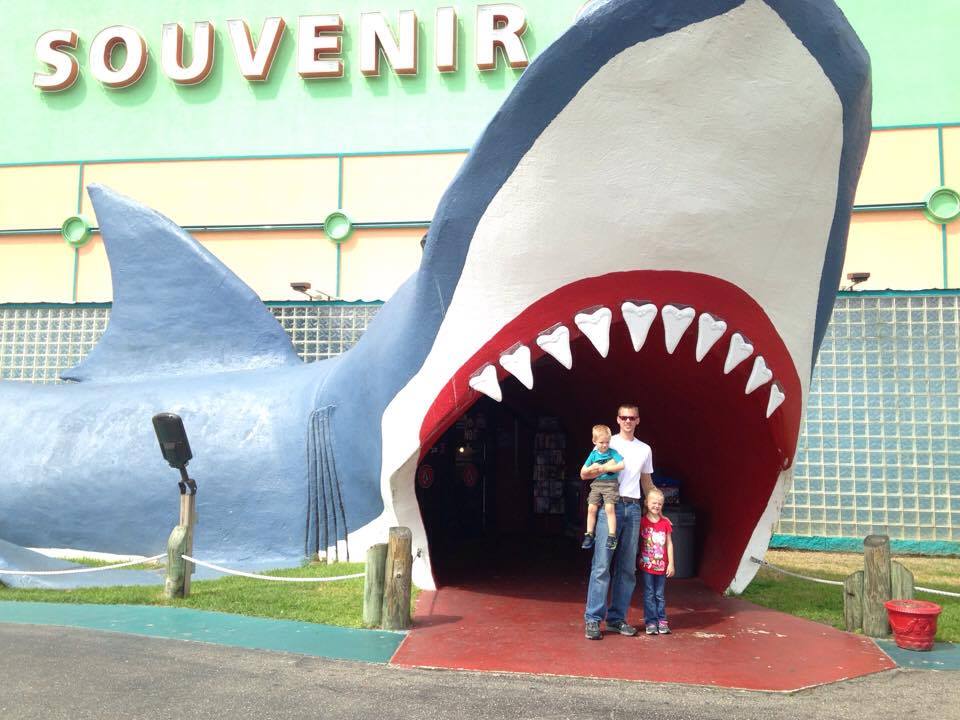 More Things to do in Gulf Shores with Kids!