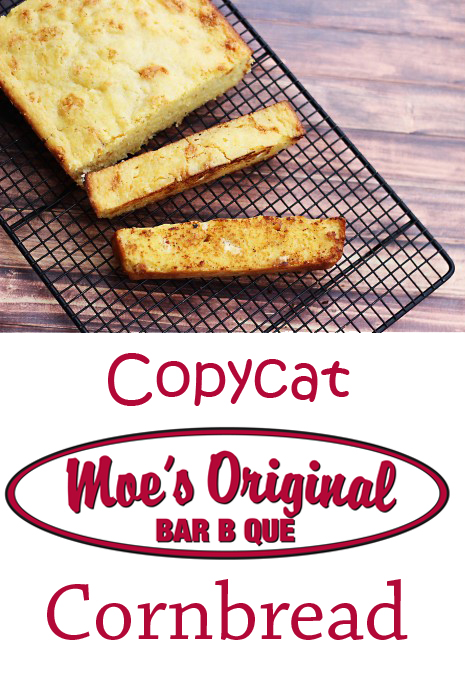 Each month I meet with a group of local bloggers for lunch at a different restaurant. This month we tried out Moe's Original BBQ and I couldn't get enough of their cornbread! I couldn't decide by looking at it if it was cornbread, Texas toast or biscotti, but after one bite I knew I'd be trying to recreate it at home. I like to call it Texas Toast Cornbread.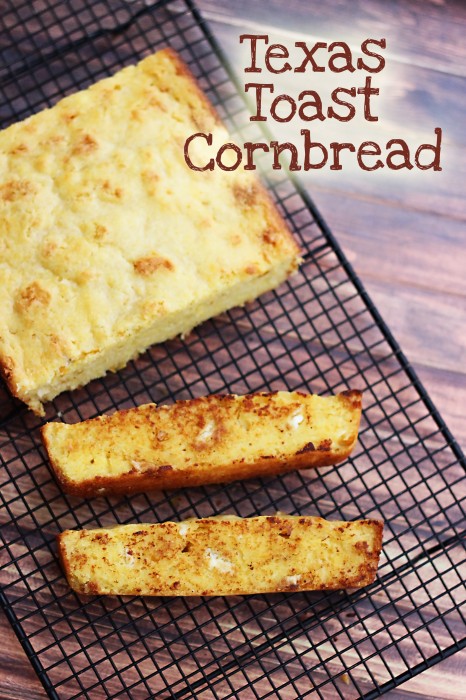 Being a good Southern girl I'm not much for sugar in the cornbread, but the salty/spicy/sweet taste of their cornbread made me reconsider. The recipe below is pretty close to Moe's, sans the diced green chiles. I left them out since I didn't feel like bringing two preschoolers to Walmart just for a can of them. It's cold out there, ya'll!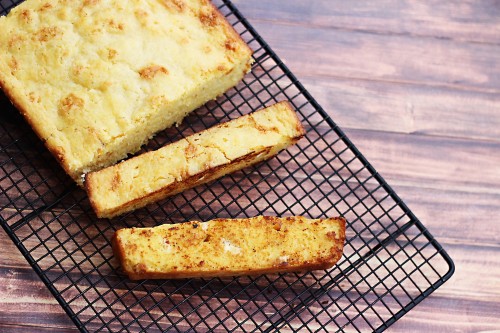 Texas Toast Cornbread
Author:
Prep time:
Cook time:
Total time:
Enjoy extra-moist baked cornbread with skillet-fried crisp.. Add a can of diced green chiles for a spicy/sweet/salty taste.Texas Toast cornbread!
Instructions
Preheat oven to 375 degrees
Spray 2.75 quart casserole dish with cooking spray
In a medium bowl, combine first 5 ingredients. Set aside.
In a large bowl, thouroughly blend oil, eggs, corn, and sour cream.
Add dry ingredient mixture to wet ingredient mixture and stir until just combined
Pour into prepared pan
Bake at 375 for 40 minutes
Cool 15 minutes then remove loaf from pan
Cool completely before slicing
Pan-fry slices on both sides over medium heat until bread is warmed through and ends are toasted.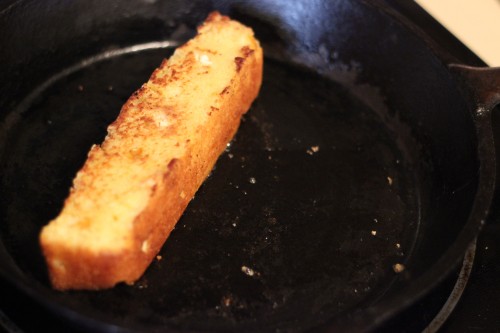 If you love cornbread as much as I do, try this cilantro skillet cornbread too. It makes amazing sliders with the addition of a few ingredients.