St. Patrick's Day is coming up and the first thing most of us think of is green, green, green! This pot of gold craft for kids is green in more ways than one since it upcycles used K-Cups. Now that's how being green with your St. Patrick's Day crafting is done! (see what I did there?)
This pot of gold craft for kids makes a great St. Patrick's Day craft for preschoolers. They'll just need a little adult help with the hot glue of course, but gluing tissue paper squares is perfect for little fingers. Of course, you can always use it as a rainbow craft for any time of the year.
Pot of Gold Craft for Kids
You will need
Clean, dry K-Cups
Black paint
White construction paper
School glue
Hot glue
Red, yellow, blue, and green tissue paper
Scissors
Paintbrush
Instructions
Remove all foil and paper lining from the K-Cups. The filters are easy to take out. Just pinch and pull after removing grounds. Rinse and dry.
Cut out rainbow shapes from white construction paper. I used a mason jar to trace one side and then it was easier to freehand the other side. Cut out and set aside.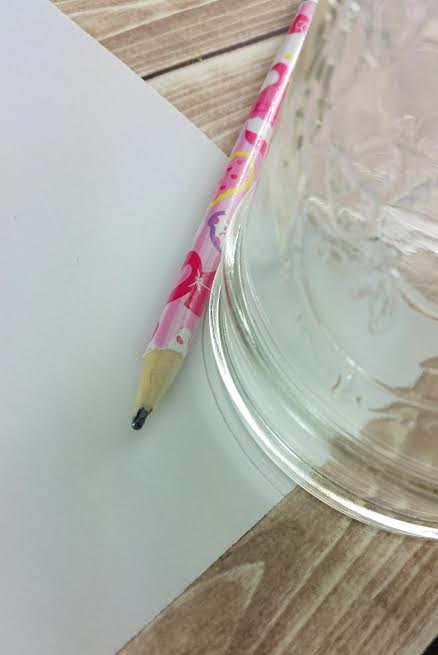 Crumple up several squares of tissue paper in each color, or just tear off small pieces. I made my own squares using a paper cutter.
Spread school glue all over the Rainbow shape, then press the tissue paper down in rows and allow it to dry.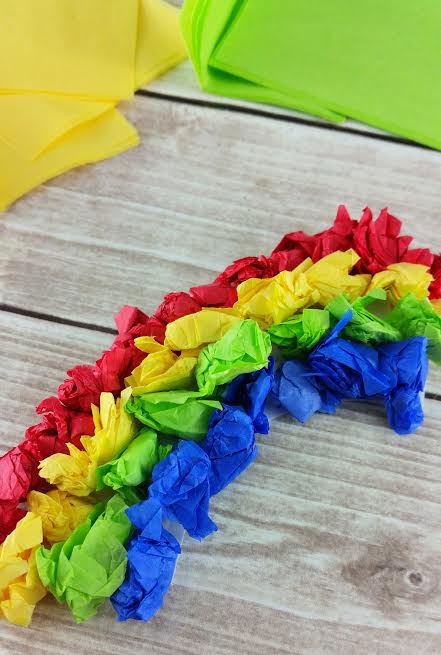 Now paint the K-Cups black, and allow them to dry.
Once everything is dry, hot glue the rainbows inside the K-Cups,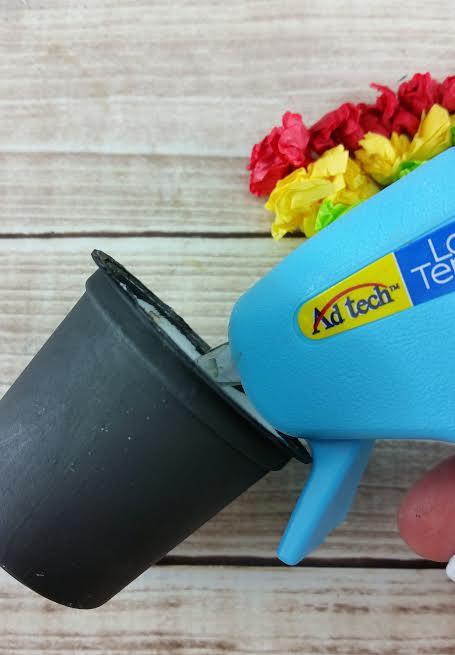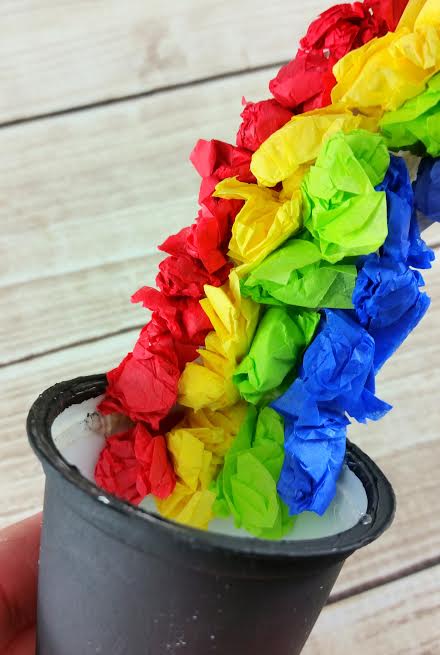 then stuff with yellow tissue paper for the gold in your pot.
How cute is this finished pot of gold? Congratulations on finding the end of the rainbow this St. Patrick's Day. 🙂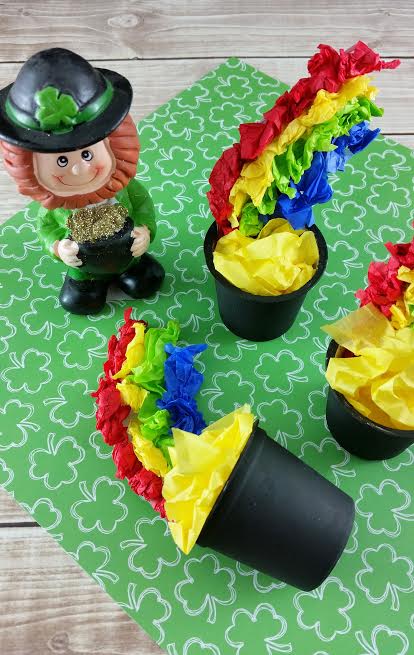 If you like this pot of gold craft for kids, you might also like my Leprechaun Whoopie Pie recipe. Serve them up while you're doing your St. Patrick's Day crafts for some extra luck o' the Irish.