In addition to being one of the most beautiful beaches on the Gulf Coast (sorry, not sorry, that I'm partial to the sugar-white beaches of the Gulf Coast) Navarre Beach restaurants are some of the top in the state of Florida. Let's take a look at the few I got to taste-test and you can let me know what you think.
Navarre Beach Restaurants
Juana's Pagodas

– Of all the Navarre Beach restaurants, Juana's Pagodas seems to be the happening place in the evenings and it's easy to see why. There's live music, amazing food, several bars, and a game of beach volleyball going on at any given time. It's also a fantastic place to watch the sunset.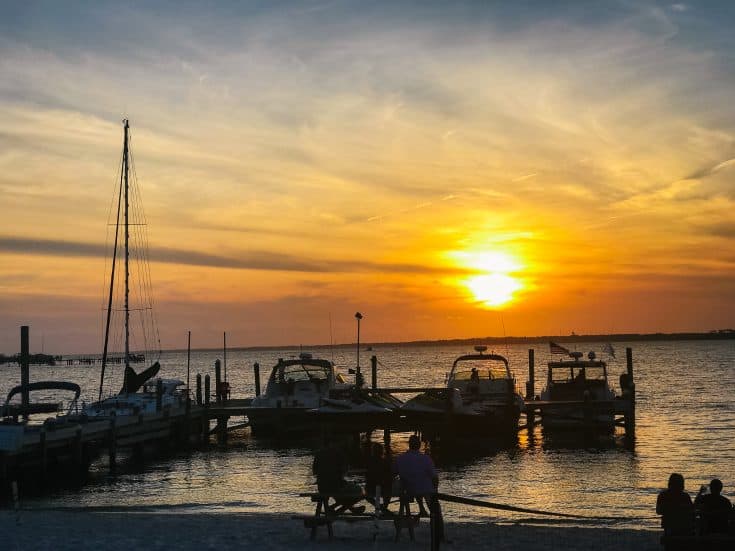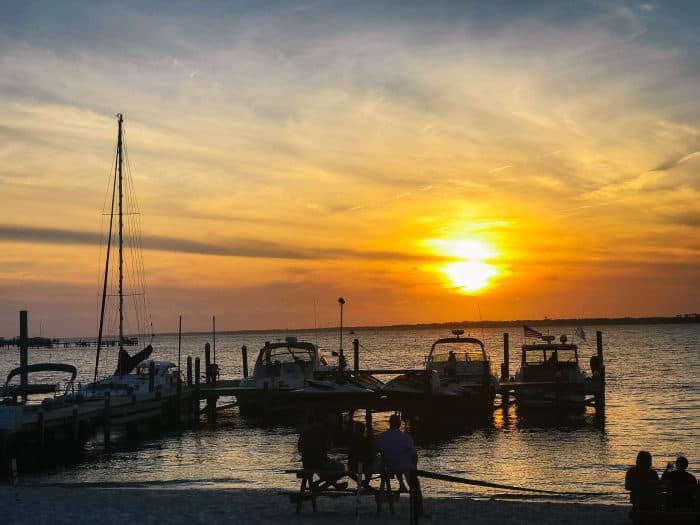 I got to sample the fried avocado bites and like them so much I decided to order them on my burger.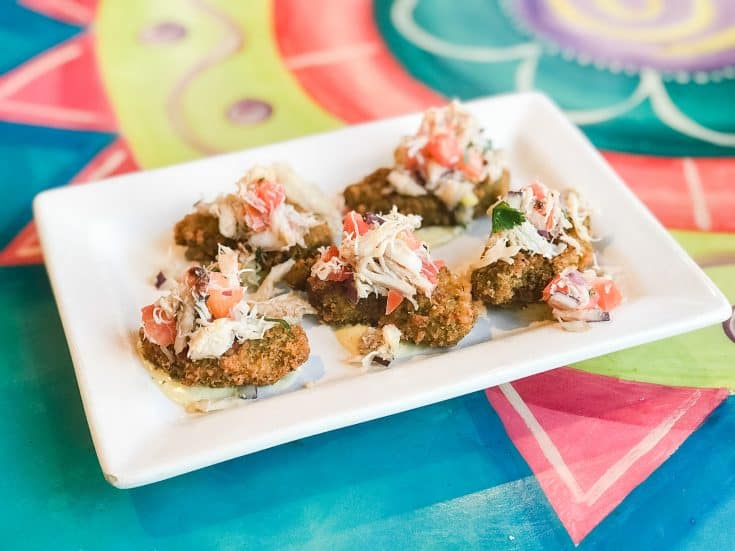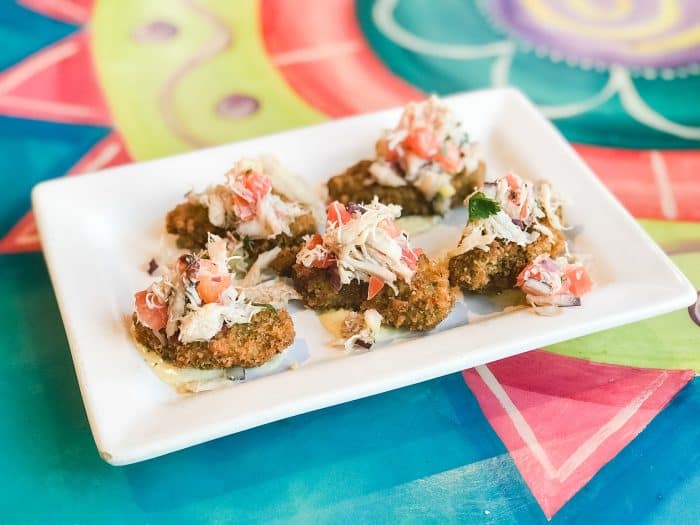 One strayed over from my crab burger into the mac and cheese. It's all good!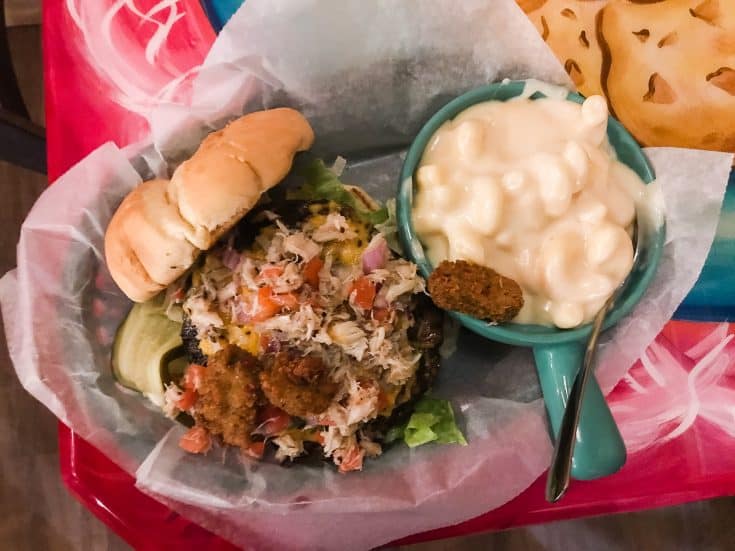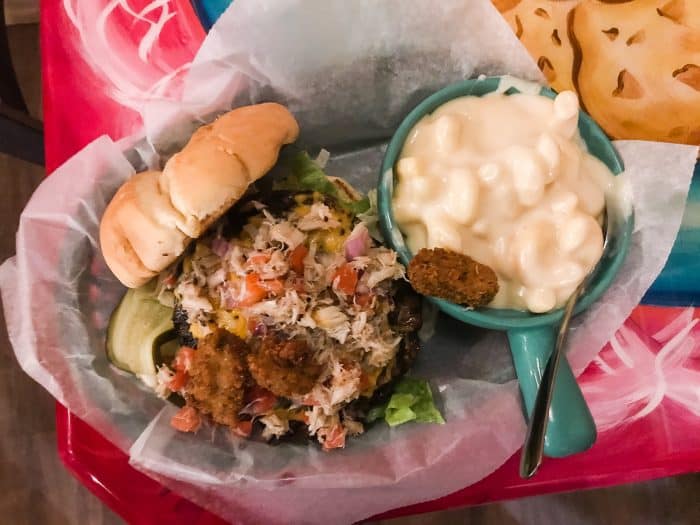 The fried green tomatoes were delicious too.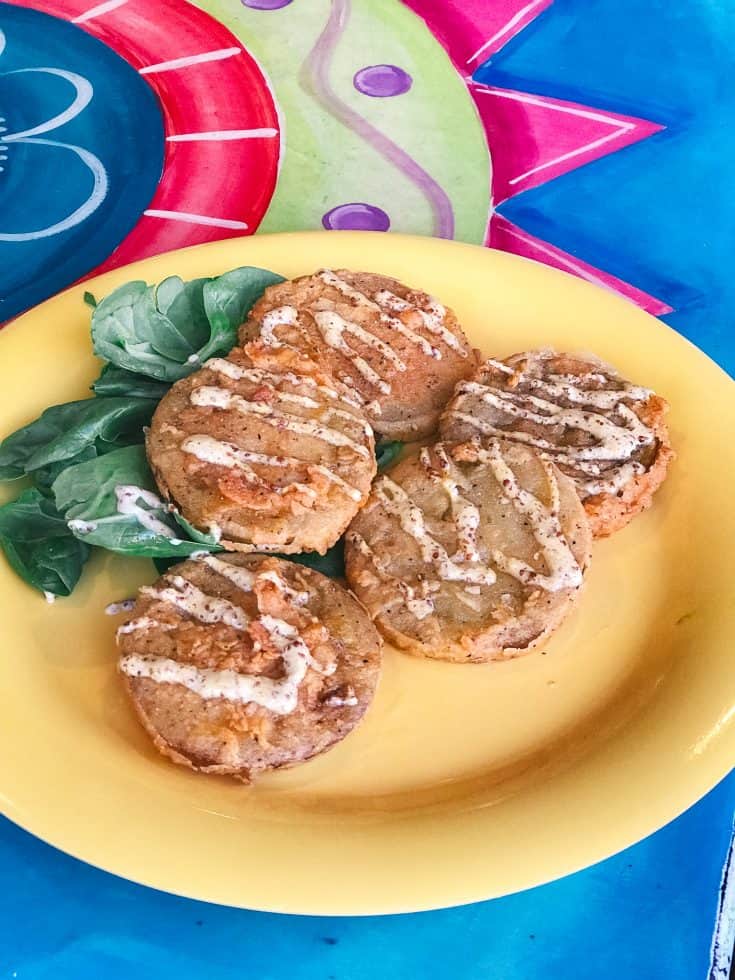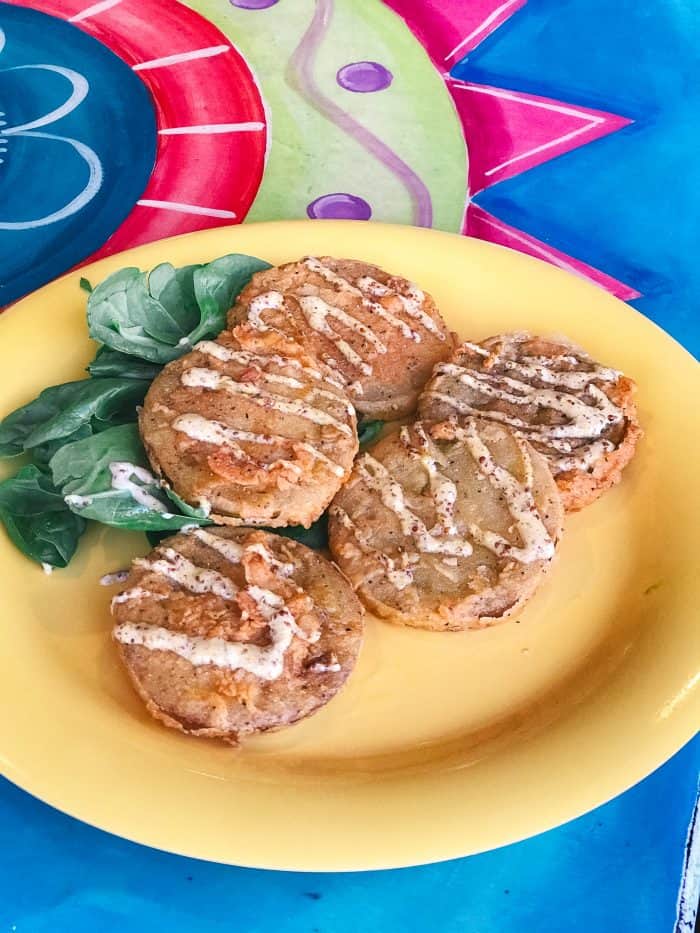 Be prepared to wait for a table at Juana's Pagodas. I promise it will be worth it!
Donuts in Paradise

– Treat yourself to coffee and donuts at Donuts in Paradise.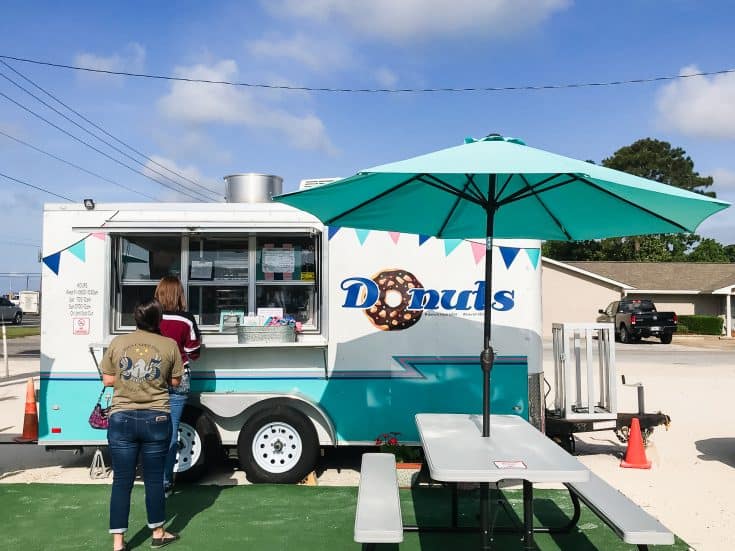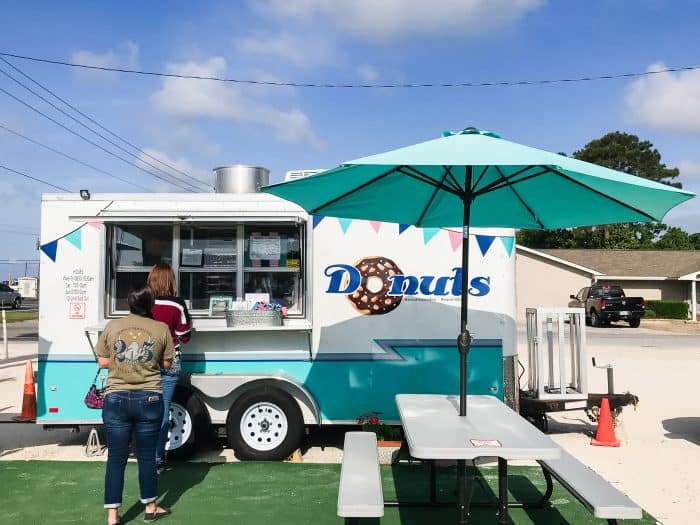 You can eat them outside or bring them back to your Resort Quest rental to share with everyone.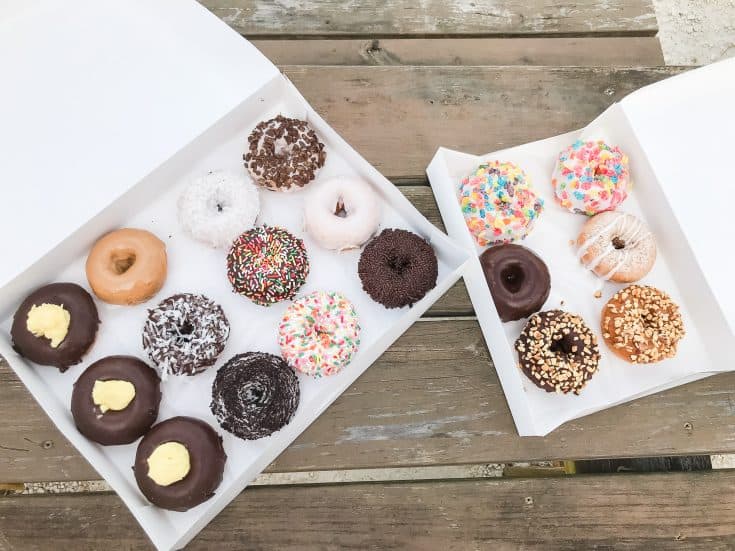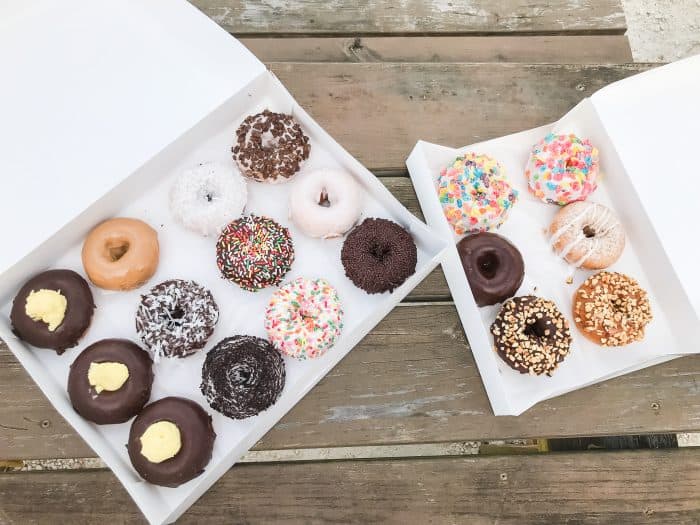 In addition to their regular menu, Donuts in Paradise has a seasonal menu with a variety of different donuts available on different days of the week and times of the year.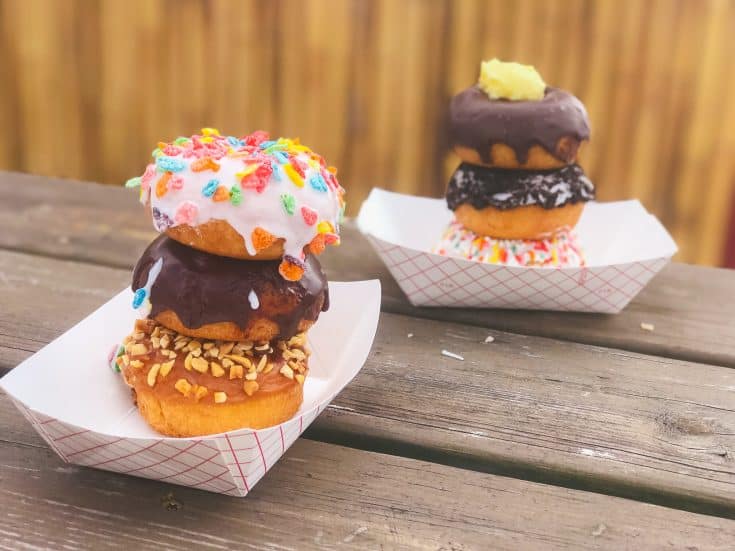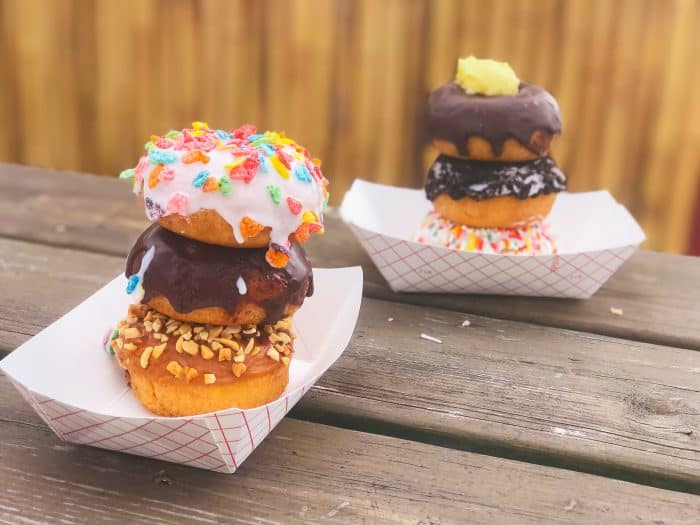 My favorite was the Oreo donut.
Dewey Destin's Navarre

– Offering some of the freshest seafood available in Navarre, Dewey Destin's is a fish market-style dining experience that will present your tastebuds with a variety of hand-selected, locally caught seafood.
The shrimp ceviche was a hit with our whole table.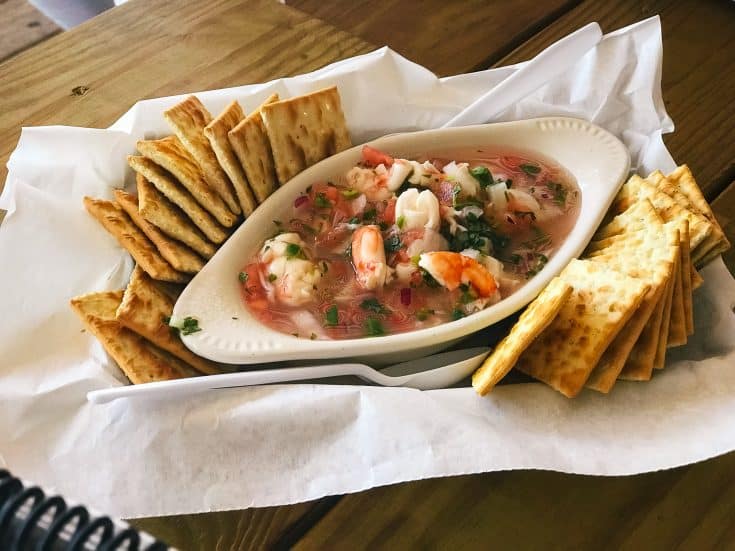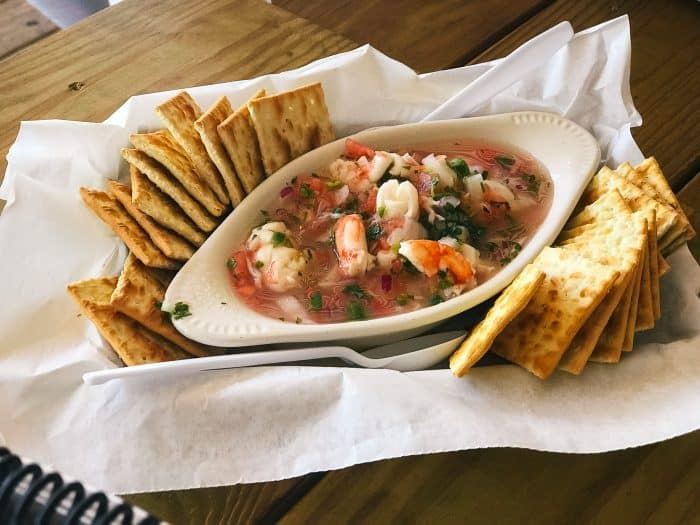 The grilled scallops did not disappoint.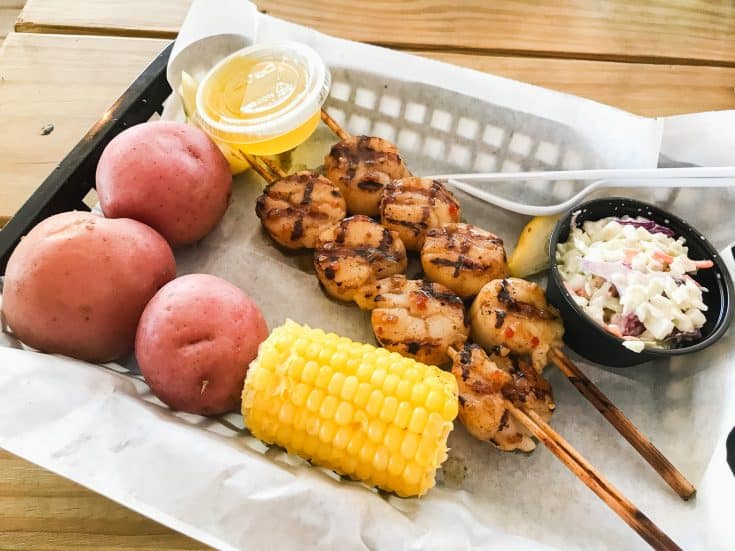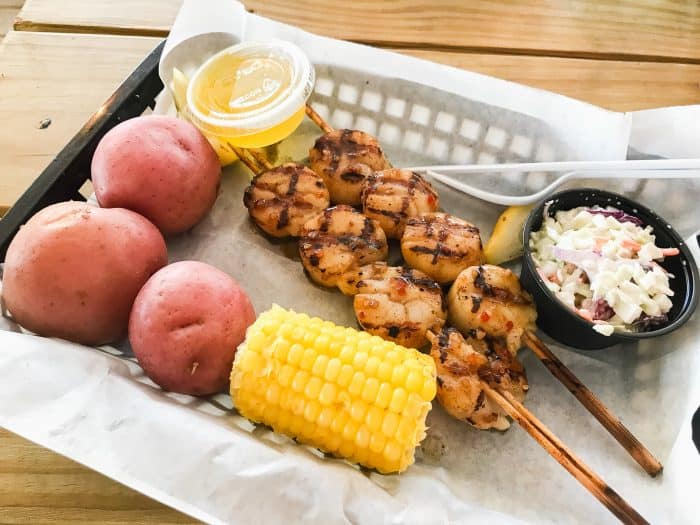 Dewey Destin's, Navarre has a beach area that's great for the kids to play in. They even provide sand toys.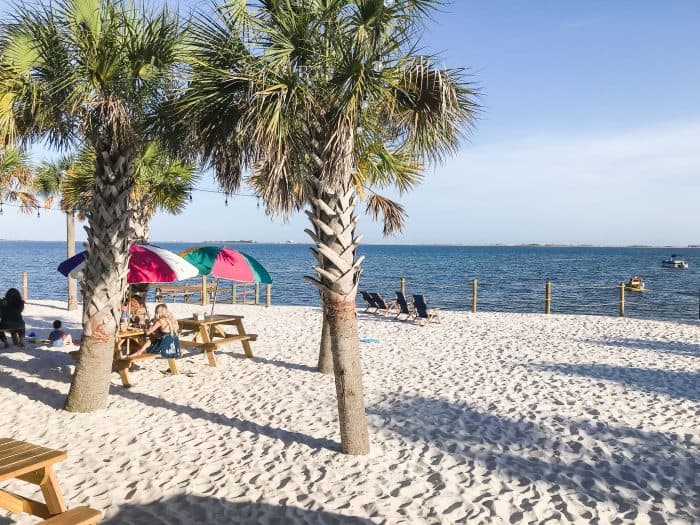 We probably should have sampled some other Navarre Beach restaurant, but we actually ate at Dewey Destin's twice since it's so kid-friendly. Hubs and I both ordered the fried shrimp on our second visit.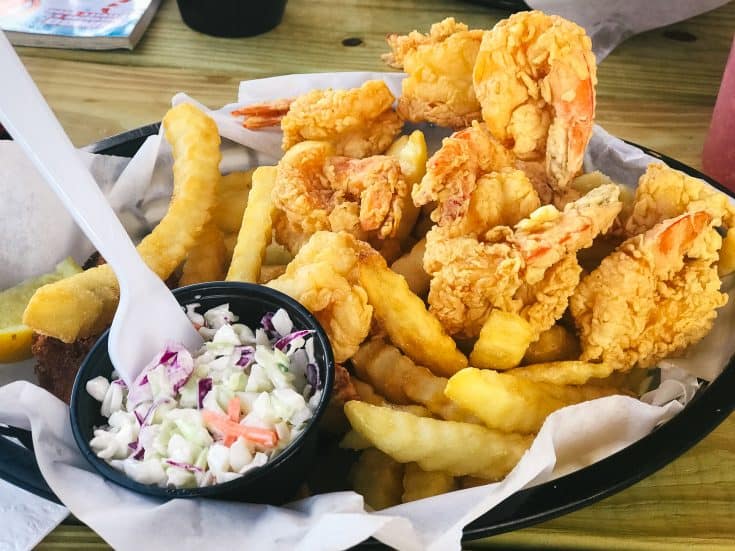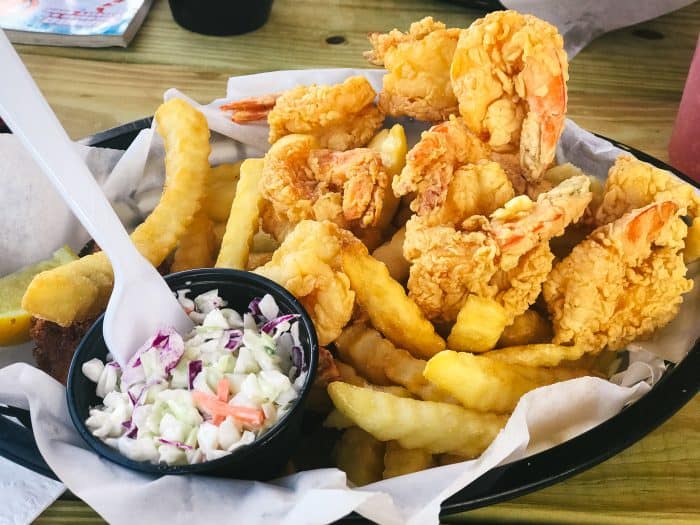 Shark Bite

– There's no shame in donuts for breakfast on vacation, but if you'd rather start your day off with something savory than something sweet, visit Shark Bite for a breakfast burrito.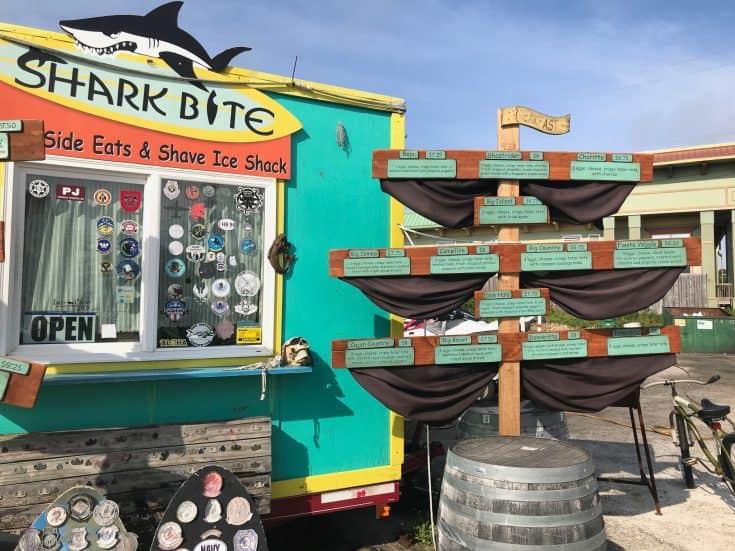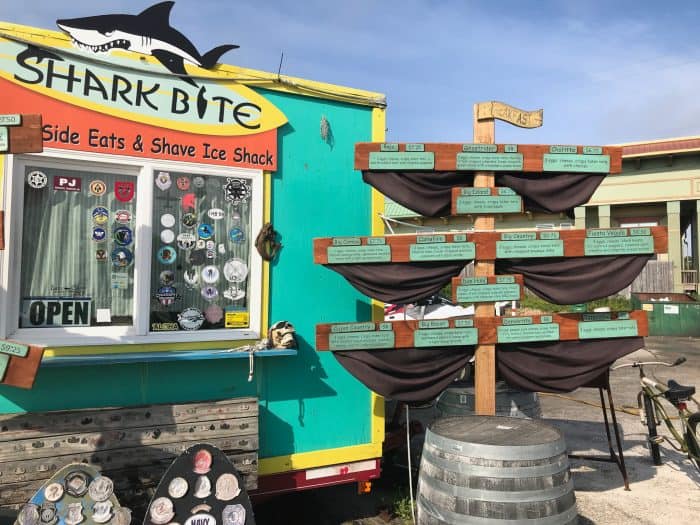 Everything at Shark Bite is made fresh to order so don't expect fast-food service. Relax and enjoy the view while you wait for your breakfast. I recommend the veggie burrito.
Which of these Navarre Beach restaurants will you try first? You'll need to fuel up for all the things to do in Navarre, FL so check some of them out while you're here!