I've had my Instant Pot for about a year, and now that I've experienced pressure cooking there's definitely no going back. If you're on the ketogenic diet and love your Instant Pot too, check out these 20 Keto Pressure Cooker Recipes! The low carb high fat way of eating has never been easier thanks to pressure cooker keto recipes. Can I get an amen?
Keto Pressure Cooker Recipes
Instant Pot Keto Pork and Vegetables
2. Keto Instant Pot No Noodle Lasanga
4. Low Carb Crustless Cheesecake in the Pressure Cooker (how cool is this?)
5. Instant Pot Lemon Butter Garlic Chicken
Loving a low carb, high fat lifestyle? Check out these low carb veggie recipes to help round out your diet.

6. Instant Pot Keto Indian Kheema
7. Keto Friendly Zuppa Toscana Soup
8. Instant Pot Pressure Cooker Spaghetti Squash and Meat Sauce
9. Instant Pot Smoky Mocha Chili (tells you what to omit for keto)
Many pressure cooker keto recipes can be made is a slow cooker as well. Fix your keto slow cooker recipes in the morning and enjoy them when you're home from work with these 20 Crock Pot keto recipes
11. Paleo Beef Brisket Pho (Keto friendly)
12. Easy Low Carb Rich Lamb Pressure Cooker Stew
13. Cabbage Soup
14. Instant Pot Low Carb Loaded Cauliflower Soup
15. Instant Pot Keto Chocolate Mini Cakes (heck yeah!)
Low carb dieting doesn't mean you lose your snack cravings. Try these easy keto snacks when you have a hankering!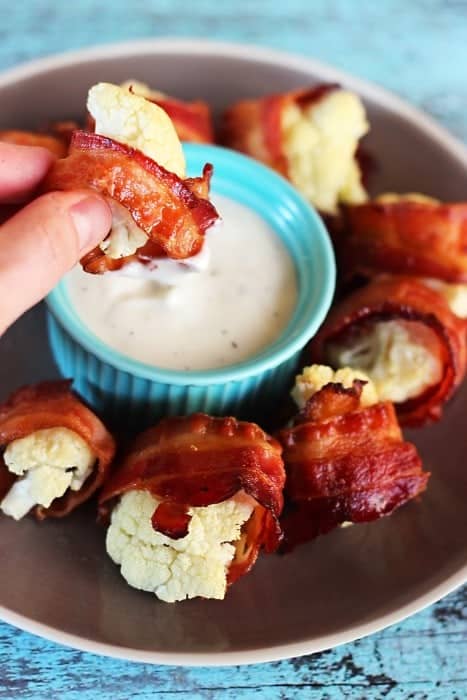 16. Instant Pot Buffalo Chicken Meatballs
17. Curried Chicken "Potatoes" (use cauliflower instead for keto pressure cooker recipes)
18. Goat Curry in a Hurry (hint: you can use lamb instead)
20. Pressure Cooker Keto Hungarian Chicken
If you liked these keto pressure cooker recipes, you'll want to check out these Instant Pot Keto Recipes too. Happy low carbing!
Pressure Cooker Keto Recipes