If you need a butternut squash muffin recipe to use up your gardening bounty this season, try these Butternut Squash Cornbread Muffins. They are moist and delicious! Butternut squash can incredibly expensive during the off season. Find them on sale at summer's end and stock up, or better yet grow your own!
Butternut Squash Muffin Recipe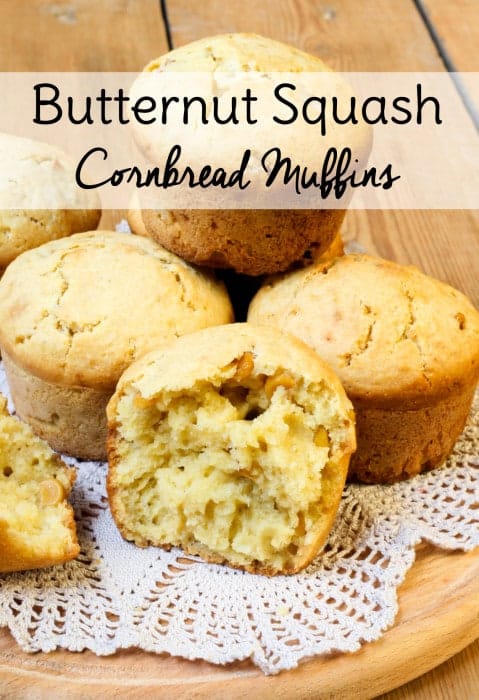 I'm blessed enough to have a dad who grows more humongous autumn squashes than he knows what to do with and is always happy to share. If you know how to preserve butternut squash, you probably already have some portions in the freezer waiting to be used in this delicious butternut squash muffin recipe. You can serve Butternut Squash Cornbread muffins for breakfast or in lieu of rolls with dinner.
Butternut Squash Cornbread Muffins
Butternut Squash Cornbread Muffins
Author:
Prep time:
Cook time:
Total time:
If you need a butternut squash recipe to use up your gardening bounty, try this Butternut Squash
Cornbread recipe
. Moist and delicious!
Ingredients
1 cup self rising white cornmeal
1 cup all purpose flour
1/4 cup light brown sugar
1 large egg
1/2 cup buttermilk
1 cup cooked mashed butternut squash
1 tablespoon vegetable oil
Instructions
Grease or spray muffin tins or line with cupcake liners. Heat oven to 375.
In mixing bowl combine cornmeal, flour, and brown sugar.
Add egg, buttermilk, squash, and oil. Combine until well blended.
Spread batter in prepared pans.
Bake for 25 to 30 minutes.
Serve warm with plenty of butter
How easy was that?
There's so many more ways to enjoy this versatile squash than just in soup (although it's one of my favorites.) If you like these butternut squash cornbread muffins, try my butternut squash bread recipe too! You can find over 100 more recipes like this one in the butternut squash cookbook.
101 Savory Butternut Squash Recipies: The Butternut Squash Cookbook