"Can we do a craft?" is something I hear every single day, often multiple times. At 5 years old, Sweet T has pretty much abandoned toys in favor of crafts, books, and games. While I'm all for creativity, It's not practical for me to sit beside her for hours each day while she crafts to her heart's content, so I often need crafts for 5 year olds that she can do on her own. Here are a few of her favorite crafts to do so far.
Best Crafts for 5-Year-Olds
1. Melty Beads – Melty Beads are Sweet T's favorite craft by far to do independently. Obviously I have to iron them for her, but she will content herself for at least an hour at a time executing melty beads creations. Honestly, I'm surprised since the product is recommended for ages 6+ and she's not one to enjoy anything remotely challenging, but she's actually had the attention span and drive for melty beads since she was 4! Here are a few of her completed Perler bead craft pieces.
The best thing about Perler Bead crafts? They are so affordable! This bucket of Perler beads with pegboards has lasted several months even at the rate Sweet T crafts. That is a lot of bang for 8 bucks!
2.Washi Tape – This is one of the most simple, affordable crafts for 5 year olds that Sweet T can do independently. The nice thing about washi tape crafts is that they can be simple or more complex. When Sweet T needs to craft on her own, I let her get into my washi tape stash and go nuts with paper, markers, and washi. She enjoys making cards and envelopes for her friends and I've given her a notebook to create her own pretend personal planner with since that's what she sees me using washi for.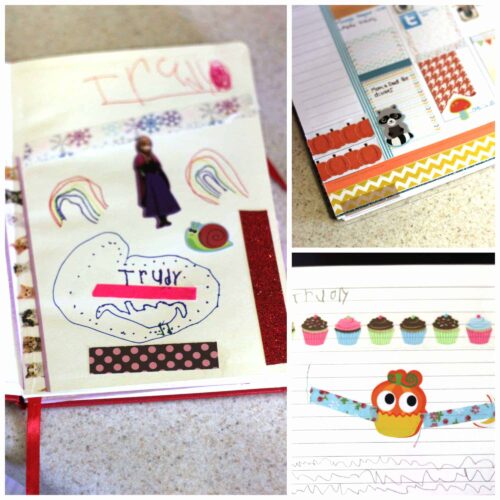 You can also create more elaborate projects together if you're available to help a little.
For Christmas this year, Sweet T is getting some washi tape of her own (I gotta keep that little washi hog out of my stash! 🙂 )
More cool crafts for 5 year olds who love washi tape….
3. Shrinky Dinks – Shrinky Dinks have stood the test of time and remain a fun craft for 5-year-olds. I loved making them when I was a girl and Sweet T and I make them together now. Hubs still has a few of the Shrinky Dinks my little cousin gave him more than a decade ago. He's 18 years old now so these are pretty special.
Shrinky Dinks come in kits that appeal to both boys and girls.
4. Paint Your Own Kits – Sweet T loves to break out the paint and as long as surfaces are covered and old clothes are worn, I'm happy to let her. She has one of these Paint Your Own Birdhouse kits on the way from The Discovery Channel Store that should feed her crafting need for a little while. I like that it comes pre-assembled so that moms and dads are responsible to put anything together before the child can get started painting.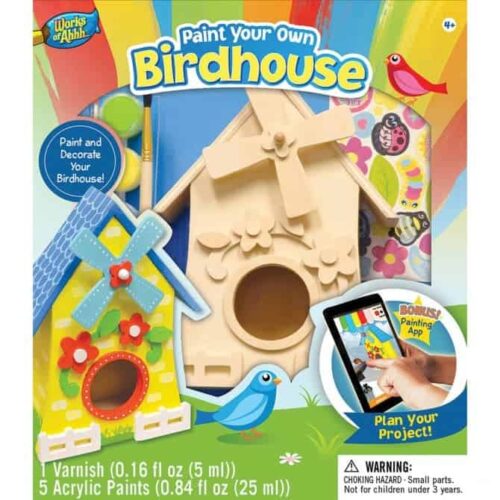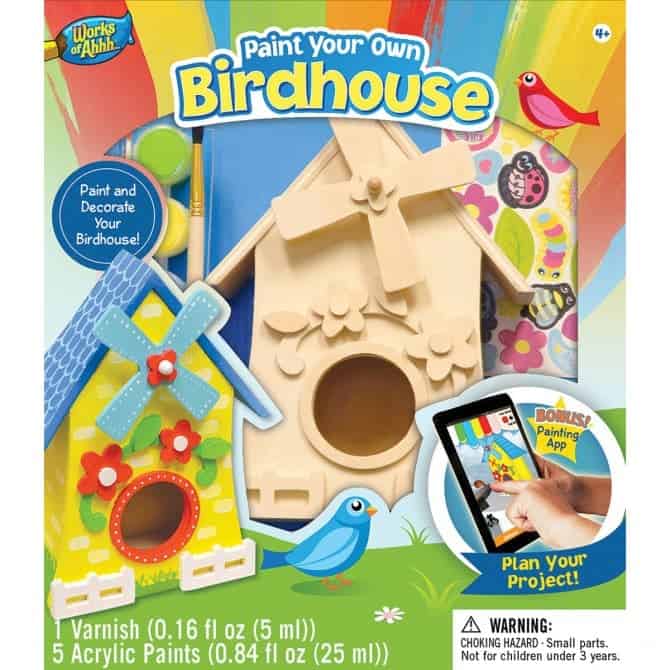 5. Art for Kids Hub on YouTube
If you've got paper and some Sharpies you're all set for hours of fun! You might want to get them a notebook or sketch pad to draw in to keep everything together. Otherwise, you'll be like us and have 50 drawings scattered across the house!
I may a future Pinterest queen on my hands. Does your 5 year-old love to craft as much as mine does?