Last time we were at Captain D's, I noticed red velvet funnel cake sticks on the menu and thought, "What fun! I could copycat those!" So I did. Here's how.

First of all, let me mention three tools that will help immensely when you're making these red velvet funnel cake sticks.
Wilton 610-906 Icing Gel, 1-Ounce, Red-Red
Norpro 199 Sugar and Flour Shaker
ChefLand Squeeze Bottles with Cap, 12-Ounce, Clear, Pack of 2
&
1 – Gel food coloring. I've used Wilton in the past and this time used some other brand I found at Hobby Lobby. Just don't try to use regular food coloring unless you want pink velvet funnel cake sticks because that's what you'll get.
2. – Sugar shaker – This dusts the powdered sugar ever so nicely over your funnel cake fries. I've had this Pampered Chef sugar shaker since I was 15 years old (I'm a nerd. I know) and it's stood the test of time. Check out the one below for a similar, cheaper option.
3. – Condiment squeeze bottle – You can buy one or use an empty ketchup or mustard bottle.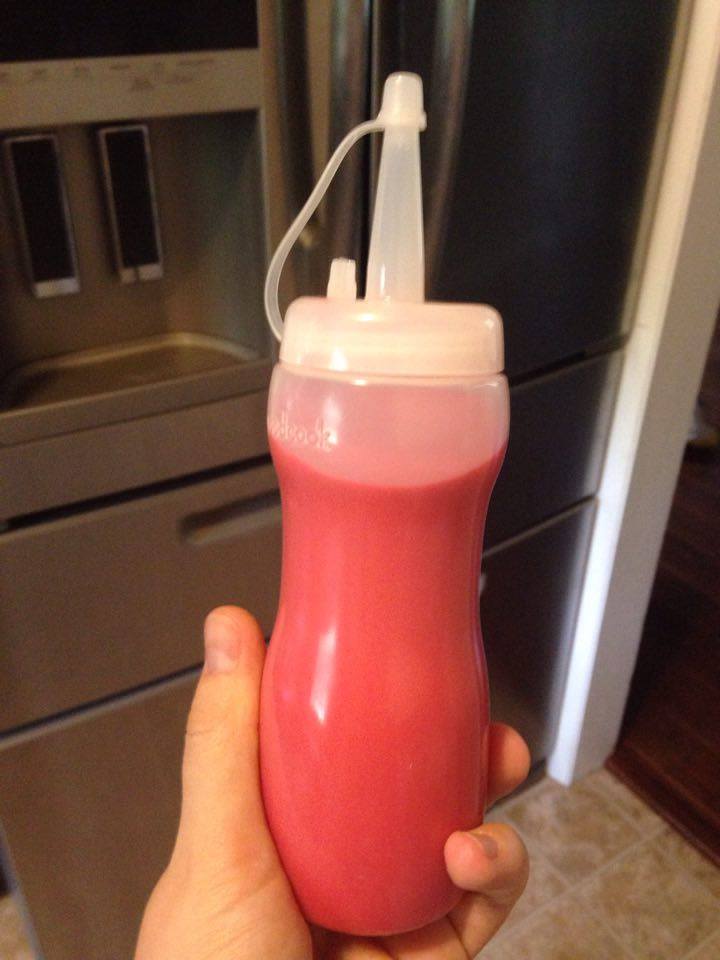 Ok. Time to get started!
Red Velvet Funnel Cake Sticks Recipe
Red Velvet Funnel Cake Sticks
Author:
Whether you call them funnel cake fries or funnel cake sticks, this
copycat recipe
of the beloved fair food is served red velvet style with cream cheese frosting for dipping. It's a dessert to die for!
Ingredients
1 egg
1/4 tsp vanilla
3/4 cup milk
red gel coloring
1 cup all purpose flour
1/2 tsp baking powder
1/2 tsp salt
1/4 tsp cinnamon
red gel coloring
oil for frying
powdered sugar
cream cheese frosting for dipping
Instructions
Use a mixer to combine liquid ingredients including gel coloring.
In a separate bowl combine flour, baking powder, salt, and cinnamon.
Slowly mix dry ingredients into the wet until combined
Add more food coloring gel until desired color is reached.
Heat 1″ oil in skillet to 375 degrees
Pour batter into an empty ketchup or mustard bottle.
Squirt batter into hot oil in strips.
Flip after 30 seconds or so (when the bottoms are crispy but before they start browning.)
Cook on the opposite side 10 seconds then remove with tongs and place on a paper towel to drain.
Repeat until all batter is used.
Sprinkle with powdered sugar after the funnel cake sticks have cooled slightly and serve with cream cheese frosting for dipping.
I kind of go back and forth with the batter instead of squirting out one thick or thin line into the pan. They look more funnel cake-y this way. You could also move the squeeze bottle back and forth as you go for a ribbon look. I did that with a couple. Have fun with it!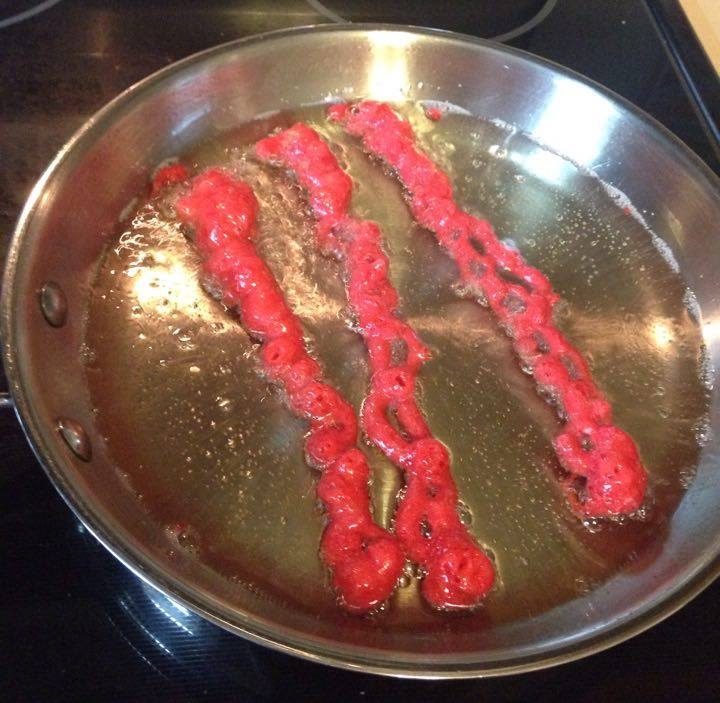 If you love this recipe, try my Red Velvet Donuts too!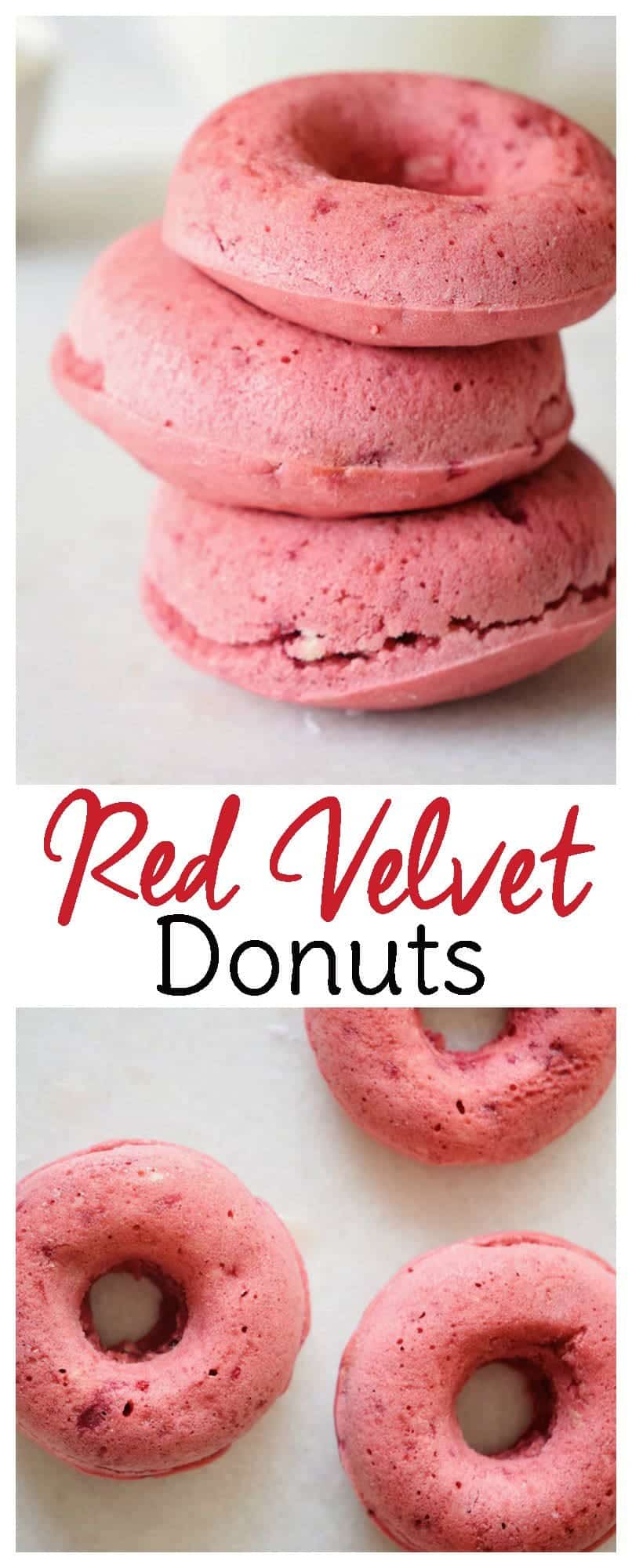 Get creative with your red velvet desserts and try this red velvet donuts recipe. They're festive enough for Christmas breakfast or for Valentine's Day too!" width="595″ height="1476″ />