If you're wondering how to make Halloween slime, you've come to the right place. We have been on a Halloween slime kick this week starting with our Spooky Spider Halloween Slime and now this Creepy Eyeball Slime.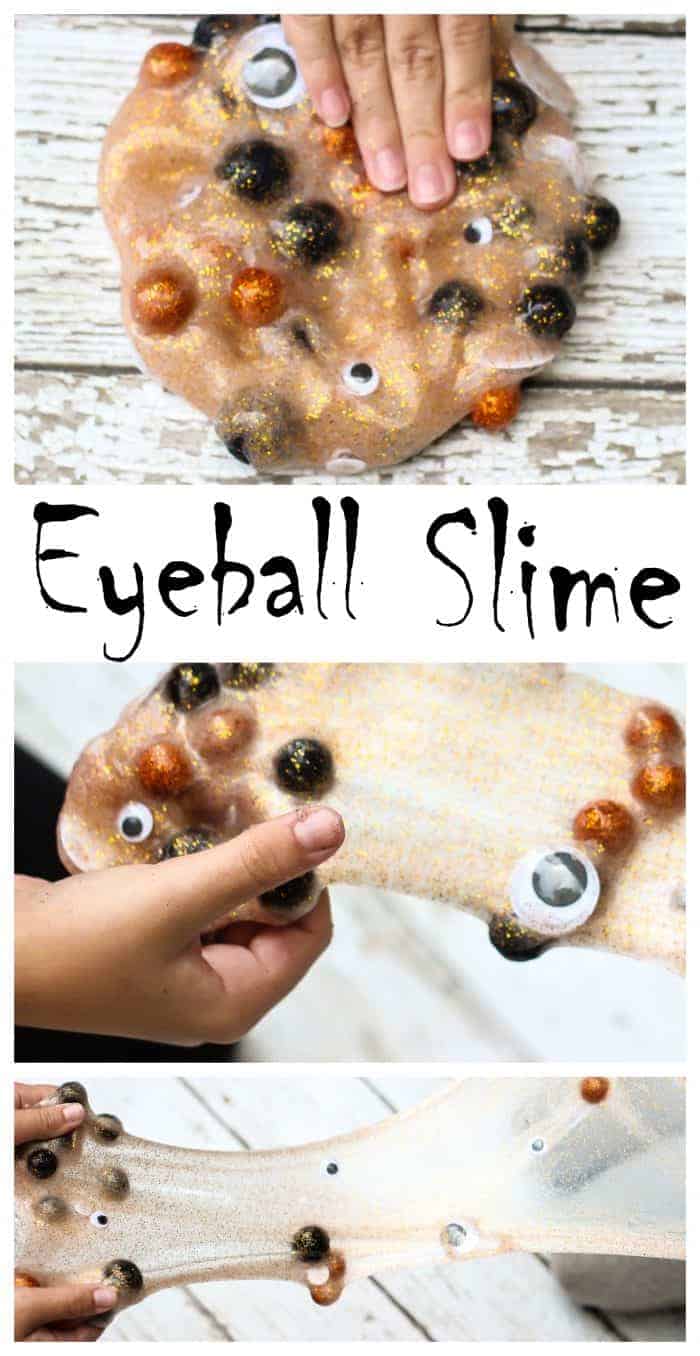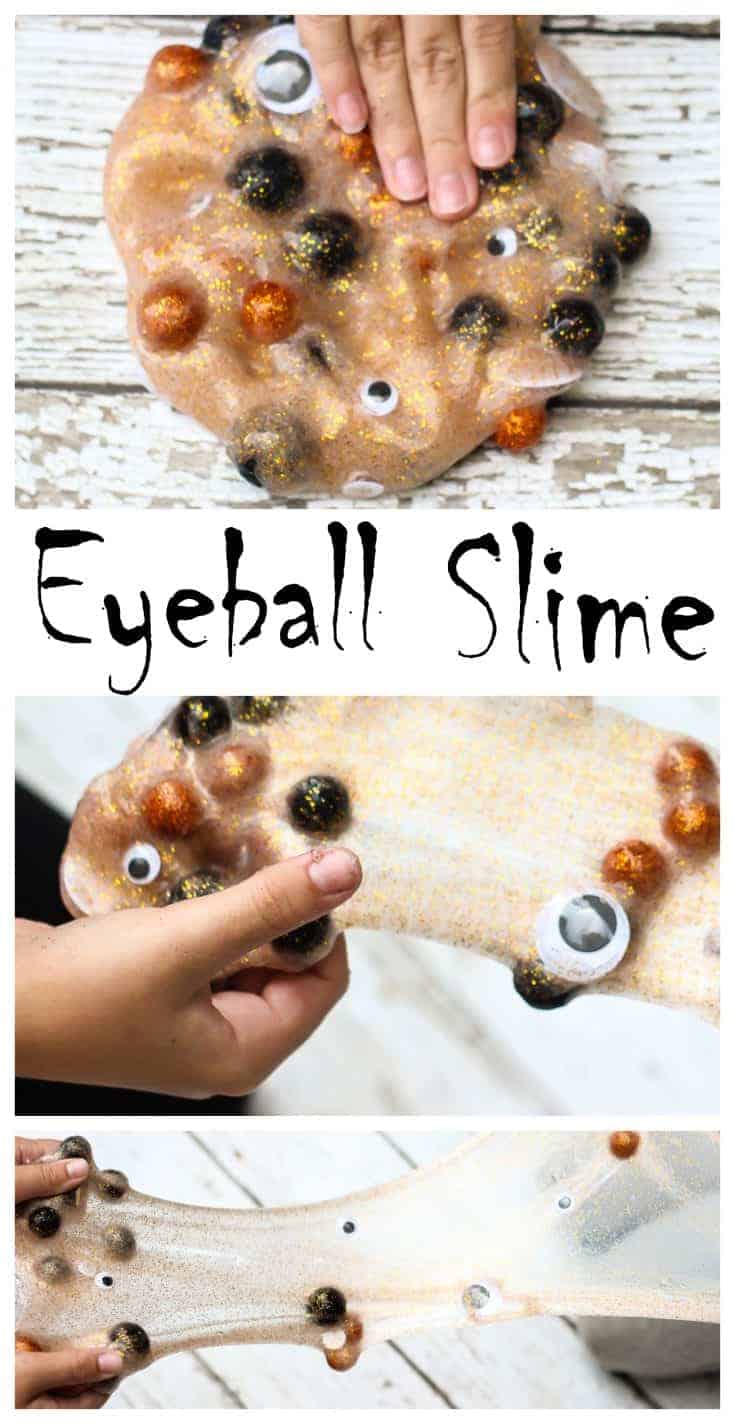 Sweet T and her friend went a liiiittle crazy with the mix-ins, but I liked the results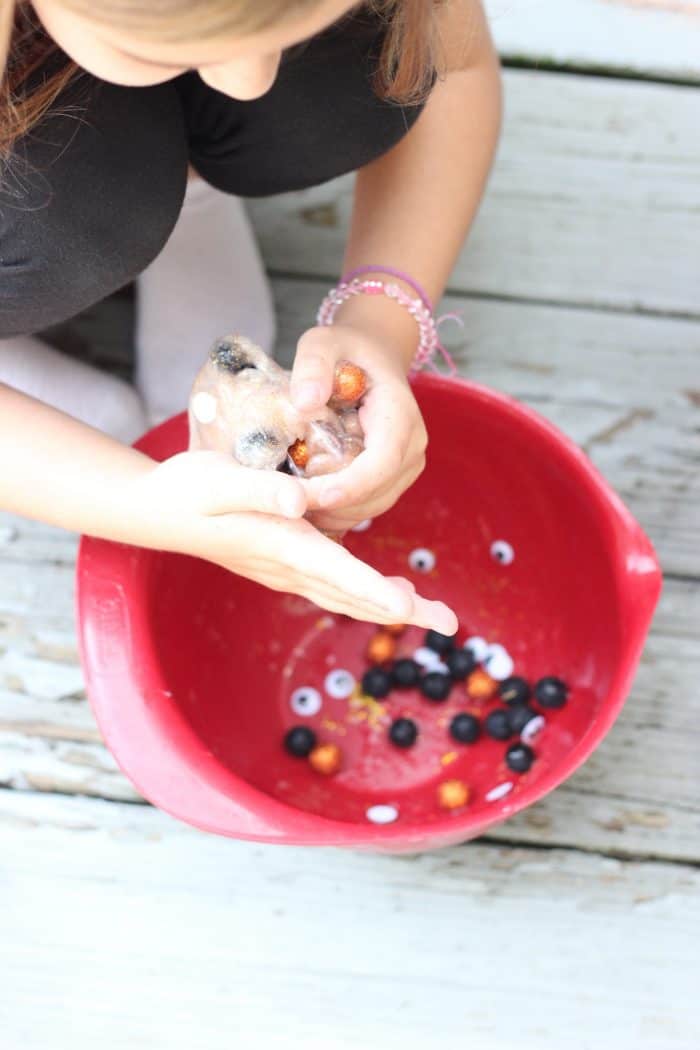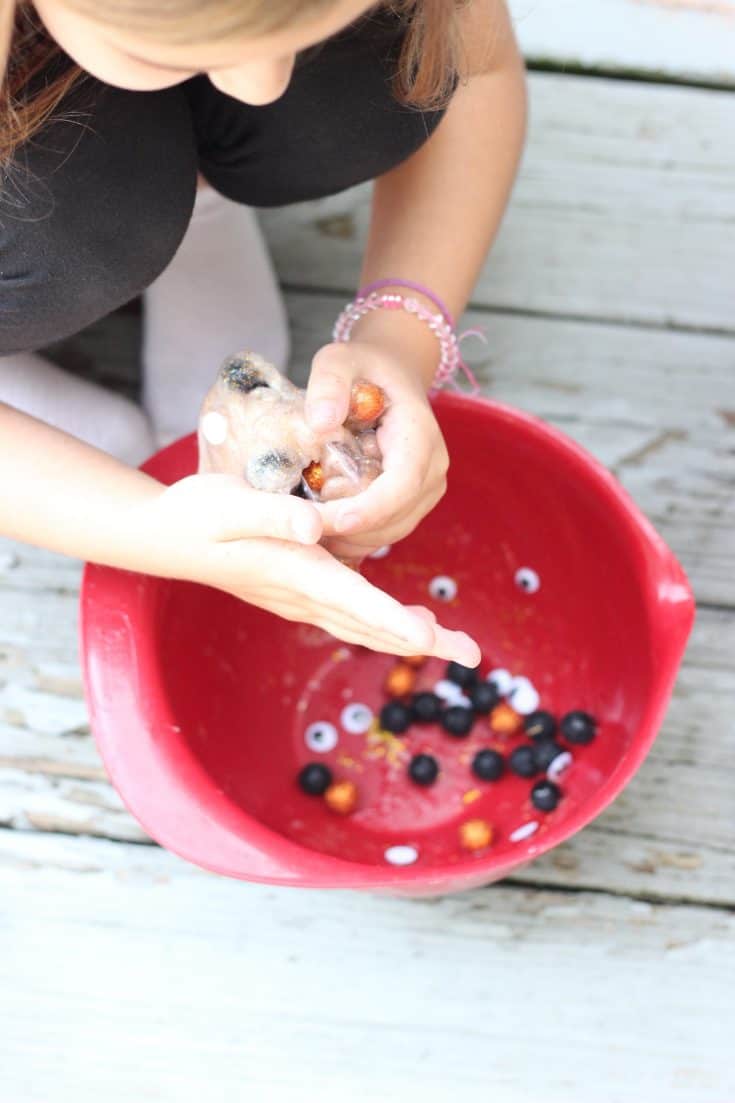 How to Make Halloween Slime
Ingredients
Clear School Glue – Again, you'll want the gallon size. Trust me.
Liquid Starch – Found in the laundry aisle at local stores or on Amazon.
Orange and Black Glitter Balls – I found these at Hobby Lobby
Fall Glitter Shaker
Directions
This is just the basic slime recipes we used with the spider slime, only instead of using regular school glue, we used clear school glue. It's pricier but gives you a different look so you have more slime-making options.
Mix starch and glue together until you get the perfect texture
Add glitter, googly eyes, and glitter balls.
That's really it! If you need more details, check out our basic slime recipe on the spider Halloween slime post or see the recipe card at the end of this post.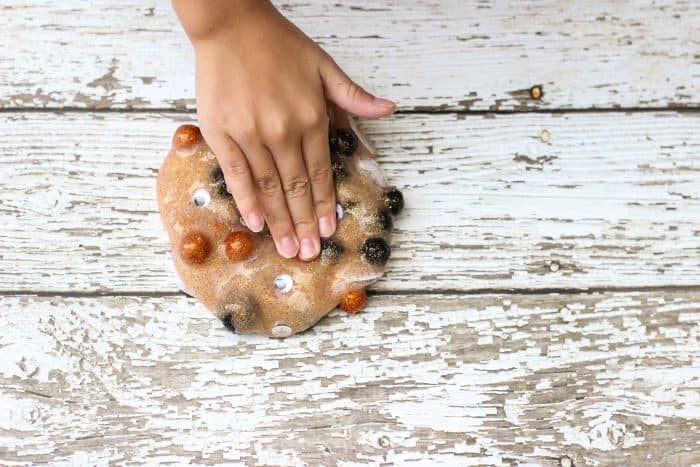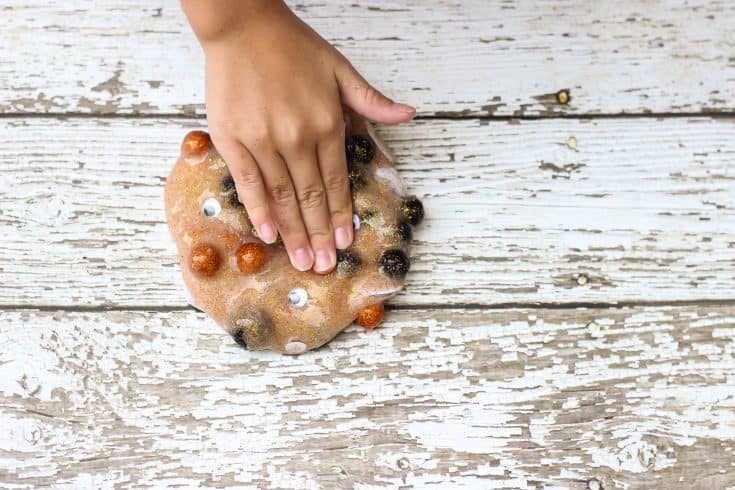 It's just as stretchy and fun as using regular school glue.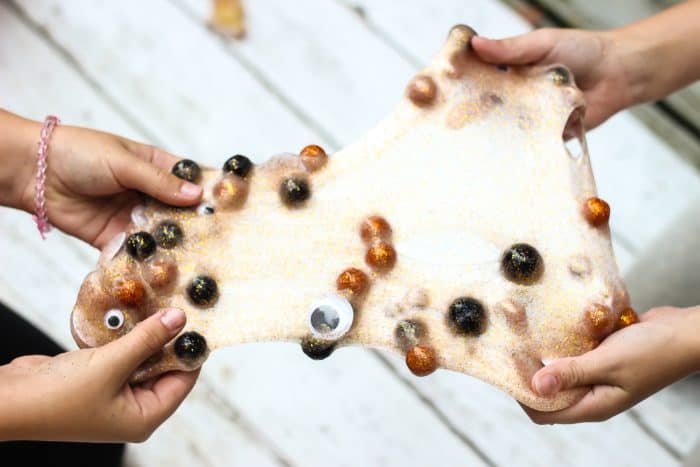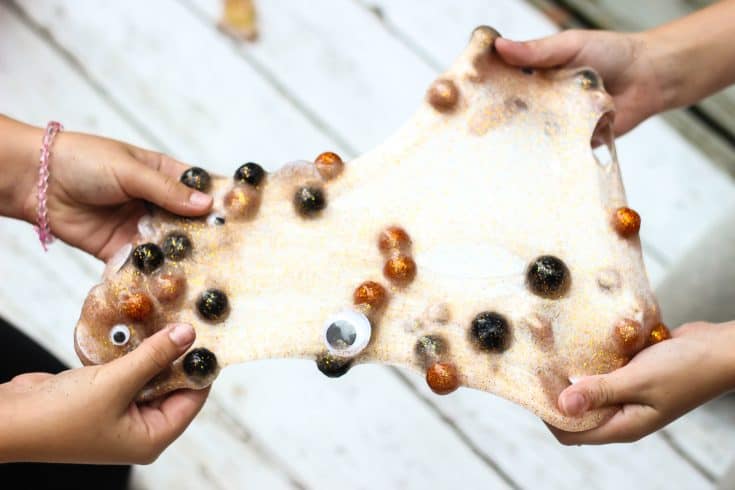 The kids loved it and thought it was gross without being too gross.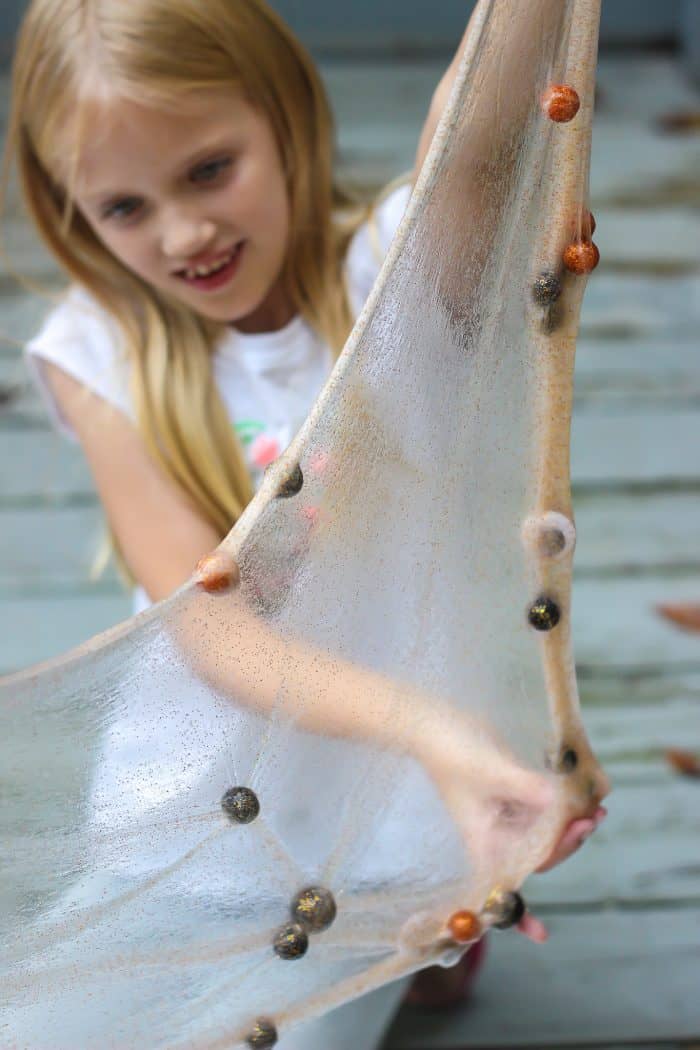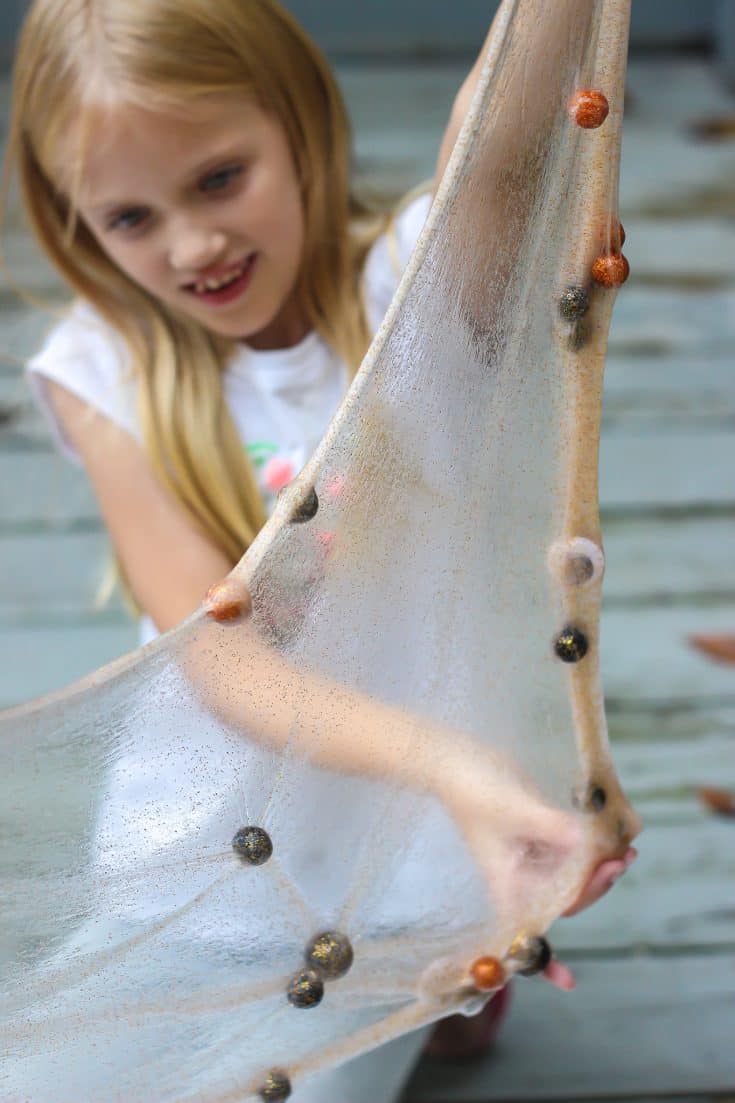 [mv_create key="5″ title="How to Make Halloween Slime" type="diy"]