Football season is here! That's a huge deal here in the South, at least when it comes to college ball.
What will you be serving up on game day? My mom used to make lemonade pie all the time when I was growing up. In fact, it's the first dessert I ever learned to make. These Mini Lemonade Pies are perfect for your home tail gate this year. No plates to dirty or slices to cut up!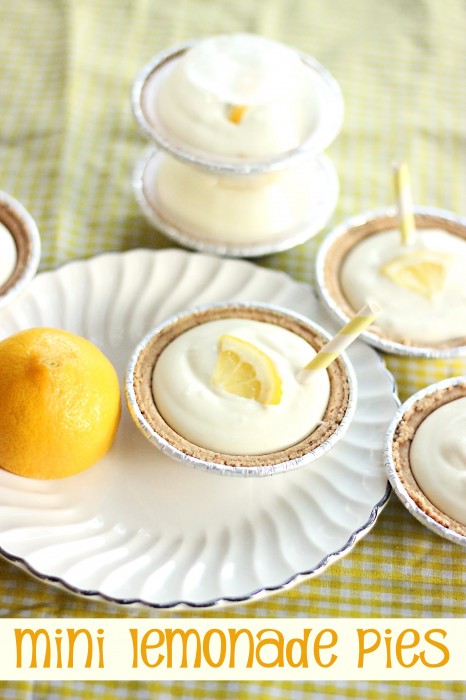 Mini Frozen Lemonade Pies
Mini Lemonade Pies #hometailgate
Author:
Prep time:
Total time:
These refreshing little dessert are perfect for your home tail gate. Easy clean up!
Ingredients
12 Mini Graham Pie crusts
1 (12 oz) can frozen lemonade concentrate
1 (8 oz) tub whipped topping, thawed
1 (14oz) can sweetened condensed milk
Instructions
Combine lemonade concentrate and condensed milk in a large bowl. Mix well.
Fold in whipped topping.
Pour mixture into pie crusts. Freeze until firm (at least 3 hours.)
Serve frozen.
Since football season starts up in the triple digit heat, might as well enjoy a cool treat for your home tail gate, right?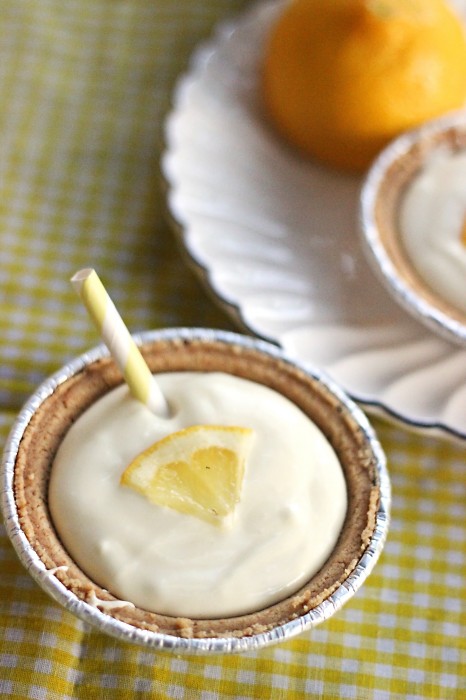 What college football team are you cheering for this year?