Star Wars fever has taken over the nation and kids are no exception. Have your kids take a break from battling the dark side and make this free Star Wars printable story prompt cube together! Story cubes are like a craft, game, and educational opportunity all rolled into one. This free Star Wars printable is perfect for engaging little minds with storytelling and problem solving. Best of all, it revolves around something they love!
So tell me. You are stuck on a desert planet with nothing but the clothes on your back. How do you survive until help arrives? I gotta know!
Free Star Wars Printable Story Cube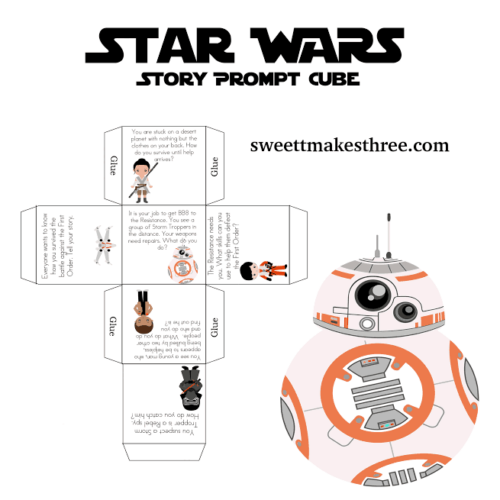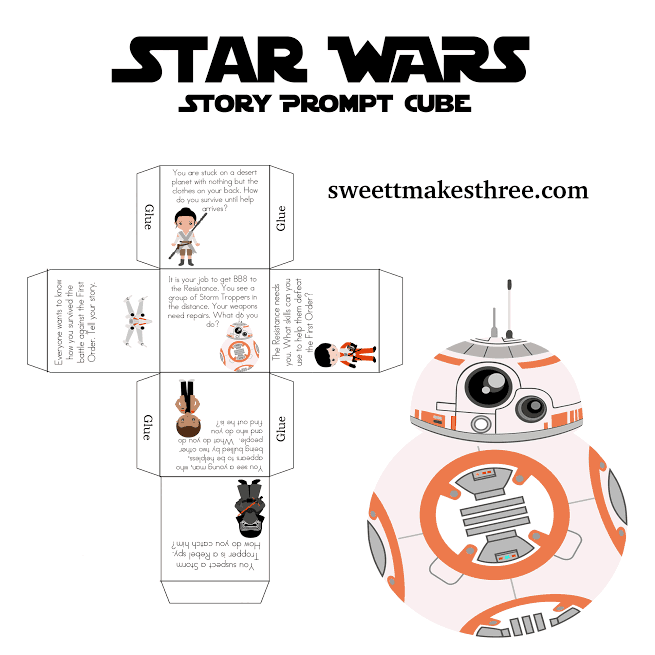 Just click here or on the image below to download a printable .pdf.

Fold along the edges and glue where instructed. Once dry, use your free Star Wars printable story cube to spark some imagination! You might even learn something about each other. Like what your best skill in The Resistance would be. Does The Resistance need people who are exceptionally skilled at sleeping late and reading ebooks? 🙂
If you are looking for more free Star Wars Printables, check out some of these while you're here
Free Star Wars printables
And nothing says love like Star Wars valentines. You can print these out for free!
You might also like these free adult coloring pages too!