Dollar Store craft ideas abound on the internet and I'm always amazed at people's creativity. Why can't I think of these amazing cheap crafts while shopping at the Dollar Tree? Well, one day I actually did come up with a cool dollar store DIY home decor craft so I'm going to share it with you!
This DIY home crafts piece is made entirely from items found at the Dollar Tree. If you want to be even more thrifty, you can make this craft with an old book instead of buying one new for your dollar store home decor project.
Book folding art? Book flowers? I wasn't really sure what to call this project. We'll go with "Book Topiary." Work for you?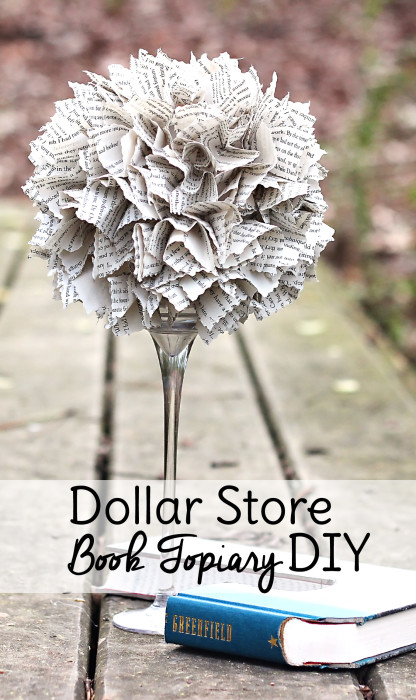 Dollar Store Home Decor DIY
You will need
Candle holder – the one pictured is from The Dollar Tree
4″ Styrofoam ball – also from The Dollar Tree
A book – Grab one for $1 or thrift a classic that is meaningful to you. I know nothing about the book I chose except that I liked the way the type looked. Hopefully there's no kinky sex or swears decorating my home. In a few years the kids will have fun looking for both.
Pinking shears or decorative scrapbooking scissors
Stamp Pad – Optional for if you'd like the edges inked. Mama quickly realized she was going to be too lazy for that.
Glue gun and glue sticks
Epoxy glue – If you have pets or small children you'll need to attach the foam ball to the candle holder with something more substantial than hot glue. If you have neither, your topiary tree will be just fine…along with the rest of your nice things that those of us with cats and/or kids wouldn't know anything about.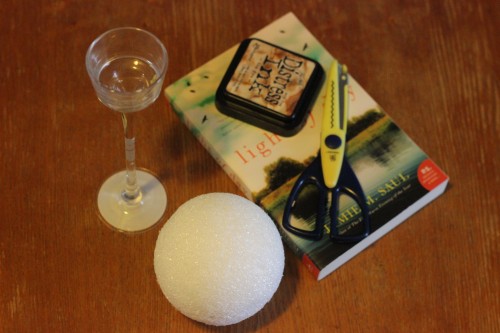 Step 1 – Start binge-watching something on Netflix because this project will take about 2 hours.
Step 2 – If you are hot gluing your ball to the candle holder, go ahead and do that now. If you're using epoxy, you can wait until your ball is almost completely covered with paper pieces and then do it, or attach it the day before you begin the project so it has time to dry before you start gluing on pieces.
Step 2 – Rip out about 50 pages from your book. The exact amount of pages you'll need will depend on how big the pages are. Use a paper trimmer to trim the margins off. Also avoid using pages that begin or end a chapter for this particular upcycled book craft as there is too much white space. You want all that sex and violence pretty type to show.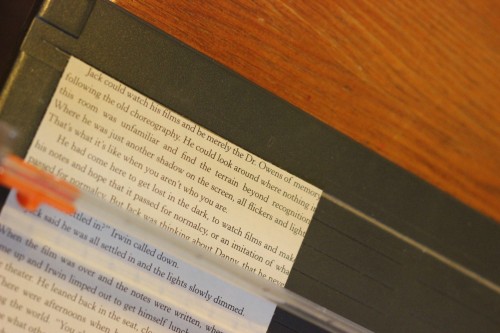 Step 3 – Cut 2.5″ x 3″ rectangles from each page. I was able to get about 4 from each page and cut four pages thick with the trimmer.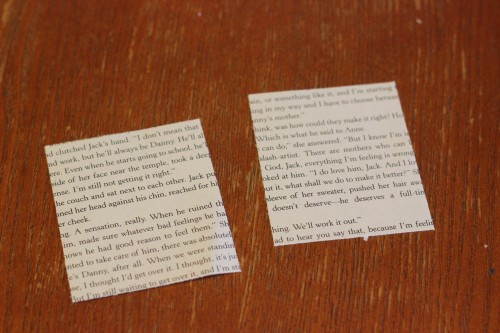 Step 4 – Trim the edges of each piece with pinking shears. Nothing naughty so far, but too much telling and not enough showing. Probably why the book was at the dollar store. 😉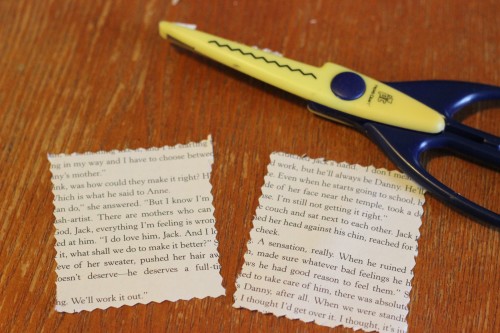 Step 5 – Fold each rectangle in half then in half again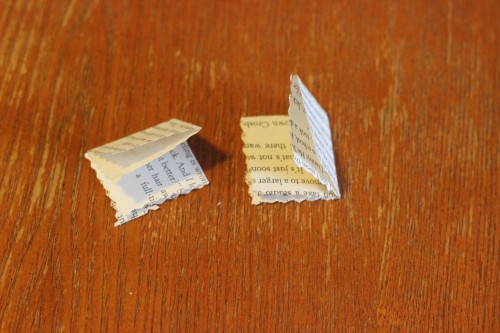 Step 6 – Unfold and pinch the center much like you do when adding tissue paper to a gift.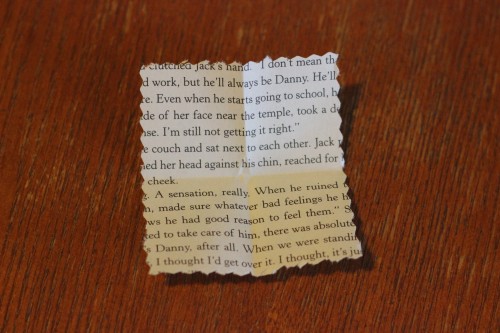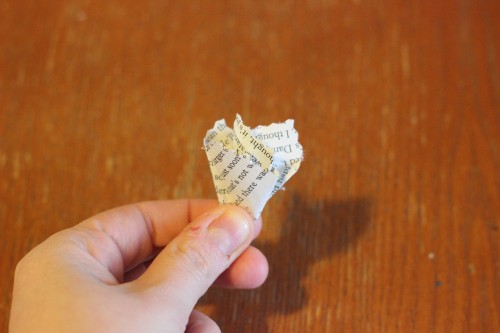 Pardon my chewed up finger. When I'm as rich as this chick I'll get cool new manicures for every dollar store home decor idea that I present.
Step 7 – Hot glue each piece onto the styrofoam ball as shown. I used low temp glue gun sticks for this DIY home craft. Not sure if high temp would work just as well or if it would melt the ball or take too long to solidify. If you experiment with high temp let me know how it turns out.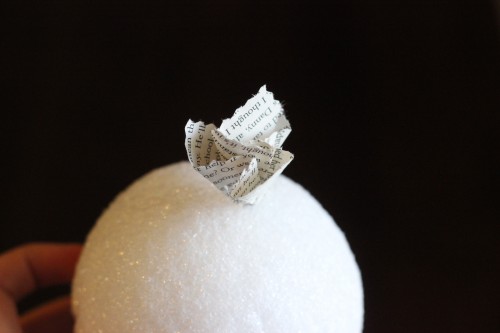 Step 9 – Continue gluing squares close enough to each other that the styrofoam doesn't peek through.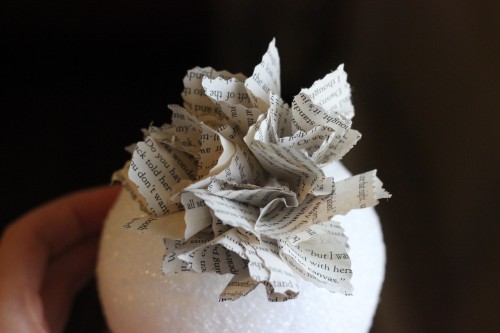 When the ball is completely covered you're all done!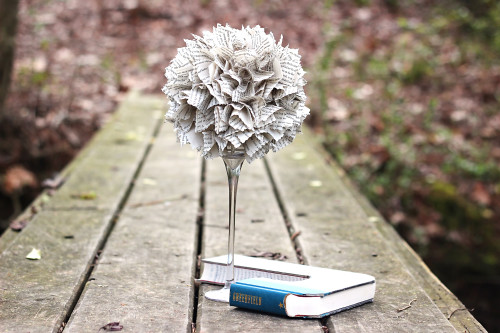 Now you have a beautiful Dollar Store Home Decor craft and can brag that you totally do DIY decorating projects now.
How many episodes of Downton Abbey did it take you to finish?